Hi! I'm super confused right now because we're not at camp. Specifically: we're not at A-Camp. See, the past week has gone by faster than any other week in the history of time, I swear it.
Maybe it was the Super Moon, or maybe it was the slap to DeAnne Smith's vulva or the Klub Deer stamp you've yet to wash off or the Lilith Flare songs you can't get out of your head or maybe it's that quiet spot in the woods you found or how we carry you in our hearts all the way down the mountain and how we can't stop talking about you and what we're gonna do next.
Marni's sleeping beside me and Crystal's gotten into bed in the other room and we're in Los Angeles and we're not at camp! There's not always a lot of time to sleep at A-Camp so the fact that they're both sleeping means we're definitely not at camp. You guys, WHY AREN'T WE AT CAMP? I'm so fucking tired but I had to write a thing anyhow because I want to be right there, right at camp, and this is how we make it last a little longer.
It's really beautiful up there and when you show up with your hearts wide open, pretty magical things happen and fun is had.
One of you told me that going to camp was like going home, and everybody who'd been back and forth once or more said it felt that way too. I feel like A-Camp is becoming different things for different people, and I like that. How some girls just wanna have fun and others wanna completely transform how they see themselves as a queer lady in a weird weird world and others just wanna be outside without internet for a minute or 500.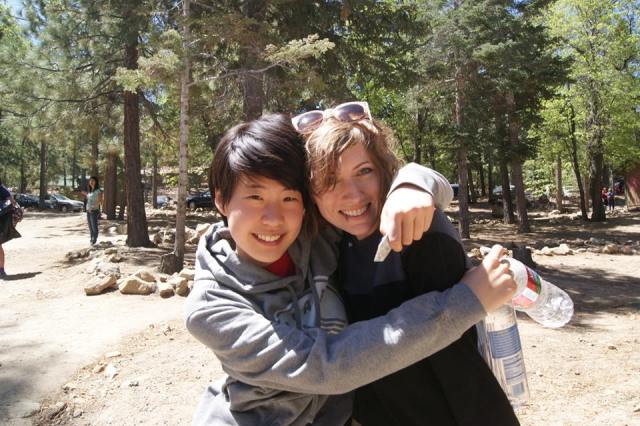 I'm proud of our team who worked their asses off for free, threw themselves completely into creating workshops and panels and performances just because they believe in you, believe in this, and wanted to have fun. It kinda seems like we're finally getting our shit together, and maybe that's why every time it becomes more and more and more apparent that YOU are camp.  Thanks for hanging out, weirdos. You're really fucking fun to hang out with.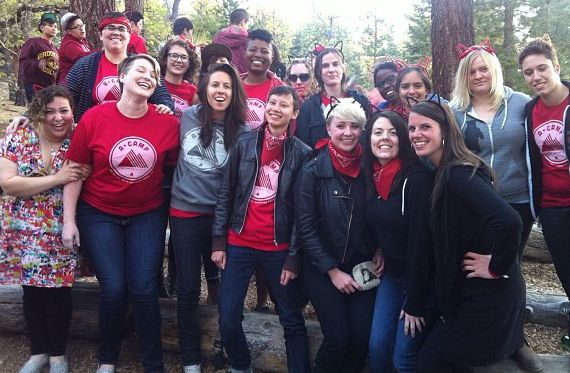 There will be the feedback survey for all of your feelings about how things got done and could be done better. There will be the recamps to pretend like we're still there forever and finally see all the photos you haven't shown me yet, which is almost all of them.
So, for now: what's your favorite memory of A-Camp? How do you feel at the bottom of the mountain? HAS ANYBODY FOUND THE SUPER GLUE???
A-Camp 4.0 will take place from October 9th-13th. Registration will open in mid-to-late June. Stay tuned for more details.