You've probably seen (and loved) pictures from Meg Allen's "BUTCH" photo series around the internet — a breathtakingly diverse array of masculine-of-center women, trans men, and non-binary folks of all ages, races, professions and body types exuding confidence, comfort and great hair. Allen, who is butch-identified herself, photographed 123 models throughout the San Francisco Bay Area in an aim to "see a body of work on all butch women."
She started out just wanting to practice doing portraits and putting together a unified body of work. She exhibited the 37 portraits she'd shot at the (now defunct) Lexington Club in San Francisco, and the response led Allen to feel there was more work to do: "I realized that maybe this thing that I thought was for me only was actually something my community really wanted and needed to see."
Even though she was the photographer, the butch-identified Allen felt doubly seen when viewing her own poster-sized portraits. "It's similar to how I felt when I went to my first dyke club," She explained. "I was surrounded by people who were like me and I felt like I had a community for the first time. I felt like I belonged, and not only that, I felt like I was desired."
"Representation through art is important, because it removes society's rules, hierarchies and structures," Allen explained. "An artist creates and asks a viewer to enter an unfamiliar world with different rules and customs and there's no wrong way to experience what one sees in this dynamic. Art just asks that we look and experience and then see what happens."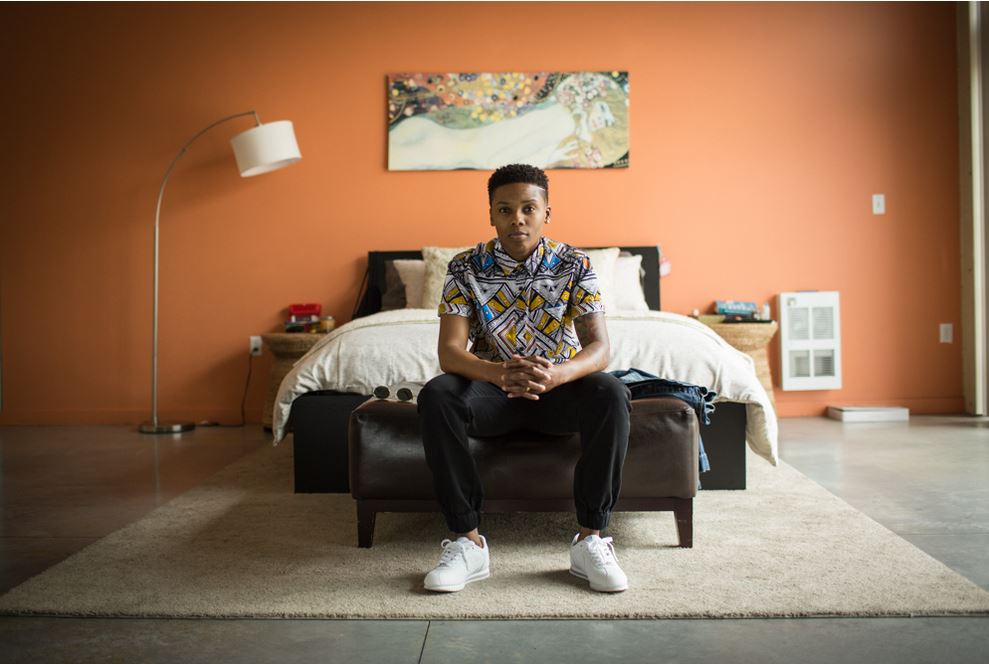 There've been a lot of conversations around the idea that butches are "going extinct," but Allen feels the identity is alive and well — it just takes some different forms now. "In the lesbian community there was a sentiment, and I think there still is, that butches are disappearing. Some say that many butches have transitioned to men or identify as male and there was a sense of loss from the folks I was hearing this from," she recalled. Allen wanted to know who identified as butch these days and what the "lay of the butch landscape" was.
She ended up photographing mostly female-identified people, but also genderqueer folks and some trans men: "The butch identity overlaps these groups…. butch identity doesn't conform."
She continued, "some butches have decided to identify as genderqueer and are completely ambiguous in how they gender their bodies. But butches aren't disappearing. Non-gender conforming [presentations] have only grown."
Allen quickly found that "there are a lot of butches out there still. More than ever. And in a larger variety than ever. And that is what my project depicts, in style, body, race and gender non-conformity."
For Allen, the process of accepting her body has been a long one. "As I got older I learned to love the body I was given, and I did have to LEARN that. As women we are taught to hate our bodies, but why? Why can't we just be who we are as we are? The answer is in the photographs, butches ARE who they are, and that looks only slightly different for some than it did in the '50s for example."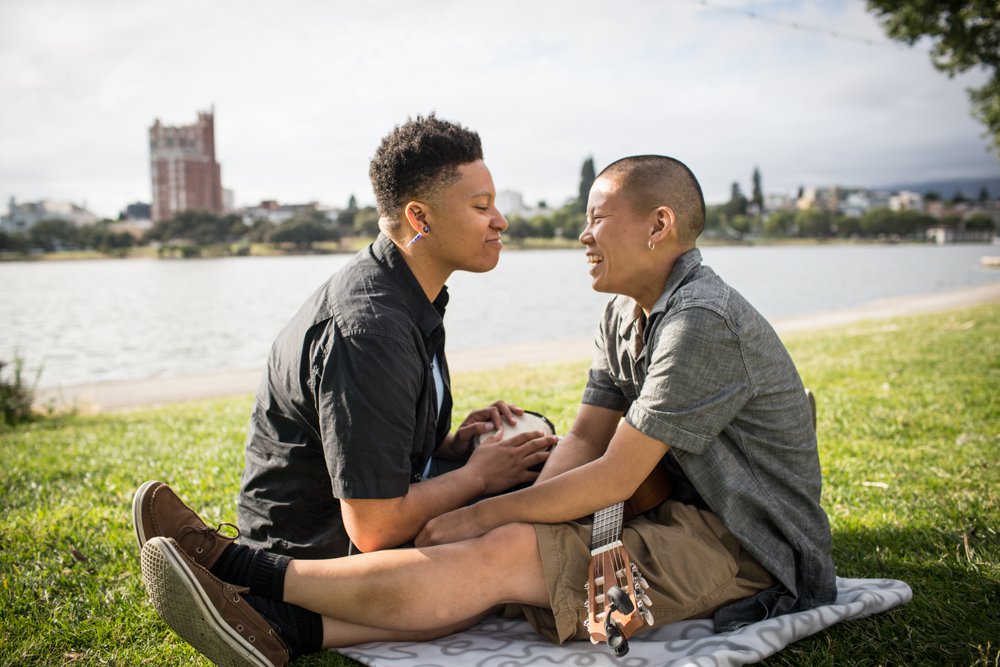 The decision to name the project "BUTCH" came from a specific intention to respect the term from a historical perspective: "I feel like because 'butch' is an older and more well-known or even antiquated term, I liked it as an umbrella term. I was looking to update my own idea about what butch means today. It's a nod to where we came from and who has paved the way in order for the younger generations to be as out and flamboyant as we are now. When I think of butches, I think of the frontier gender-bending queers that had to tolerate a lot of hate and discrimination and exclusion from everything of their time. And I want to infuse meaning to that word to include the current generation of mixed race, mixed gender presentation, and modern culture."
BUTCH is, at once, a series that challenges norms, strikes the heart, and humanizes the photo subject beyond labels. I asked Allen if this was part of what made the series important.
"In particular, BUTCH is important for two reasons. One, it memorializes a time for queers in the Bay Area that I think is changing rapidly. San Francisco and the Mission District especially used to be a queer haven, but as tech has taken over and bumped prices up it has displaced many queers in the community, especially queers of color. The other reason is that it provides visibility to a community that STILL hardly ever gets represented in mainstream media and advertising. I think the main reason we have finally got some visibility is the internet. We've sought each other out and we think our representation is important. And because of all of us finding one another and coming together, the mainstream is finally noticing us as well."
So what does Allen hope audiences take away from the project?
"For queer viewers I hope they get excited and feel the company of their community. I hope they feel celebrated and seen and inspired to be their best selves and live their lives true to themselves. And I hope that it makes them feel brave and beautiful.
"For straight viewers I hope they just take it all in. This is their chance to stare. I hope it makes them think about gender and their biases as cis and hetero women and men and how the old traditions of gender actually limit them. And I hope they see the beauty that I see in all of these butches, but I won't hold my breath for that. I think butch is beautiful and that's enough for me."
As for Allen, she's currently working on a variety of projects including working with local artist for a show in Oakland this summer and making her cinematographer debut in film (check out the trailer!). And, she said, there will be more queer work in series form soon. We can't wait!