As anyone with a midsection knows, elastic and drawstring waist pants offer a far superior comfort experience to pants that close via hardware. I could tell you that's why I'm writing this post, but that would only be a fraction of the truth; mostly, it's because I keep seeing cute people in slouchy slacks, and I'm still working on that getting you all to dress like Lena Waithe thing. Either way, here are five types of joggers to get you through every event from a lazy Sunday around the house, to the office, to a (pretty casual, but still) wedding.
Basic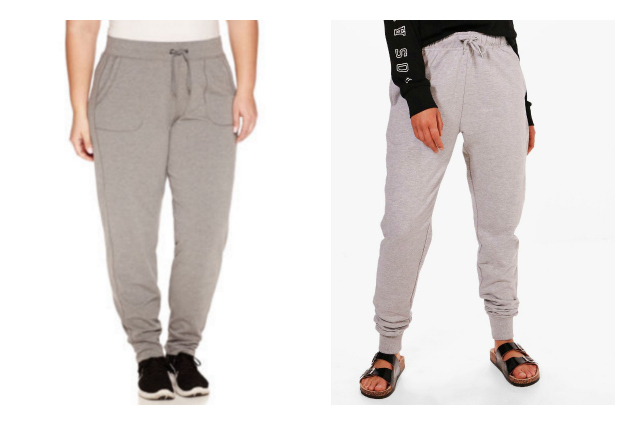 1. Plus-Size Joggers 2. Straight-Size Joggers
Only a monster wouldn't love a solid (well, heathered, that's a fashion joke) pair of grey sweats. Top them with a bright mesh tank and some visible sporty underthings — or if it's too nippy out, a perfectly worn-in denim jacket and hair-hiding hat — to pick up your hangover coffee.
Print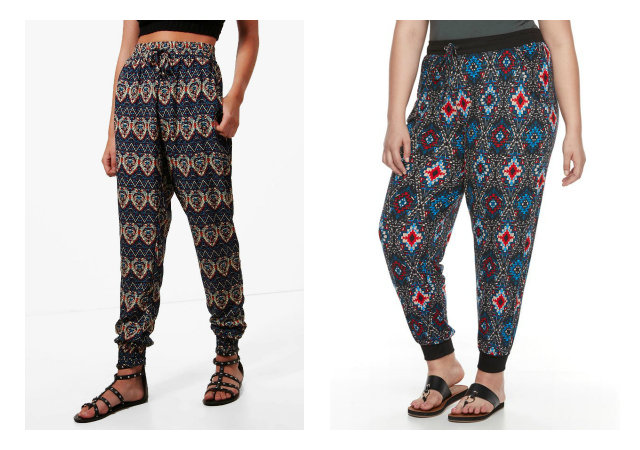 1. Straight-Size Joggers 2. Plus-Size Joggers
You may vey well have slept in those last night, but I would never have guessed, because it looks like you're wearing JEWELS all over your legs! You're like a walking palace courtyard somewhere, in perhaps a soft black crew neck tee and some super simple slides to balance out all that pattern while you run errands or hang in the park.
Tuxedo Stripe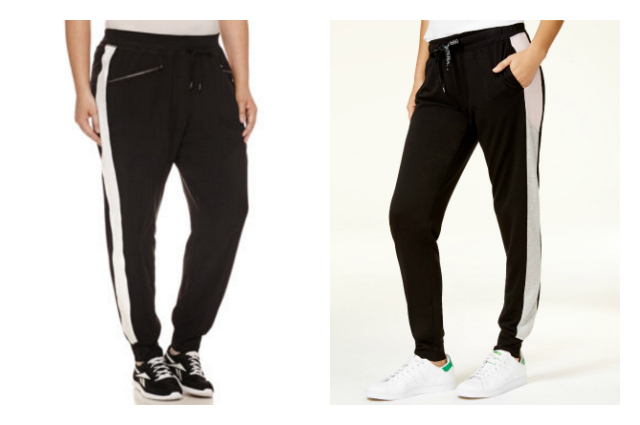 1. Plus-Size Joggers 2. Straight-Size Joggers
Dinner and a movie? These puppies + a chunky black turtleneck + metallic flat mules will take you from curling up in front of the silver screen to, like, certain three dollar sign establishments on Yelp.
Textural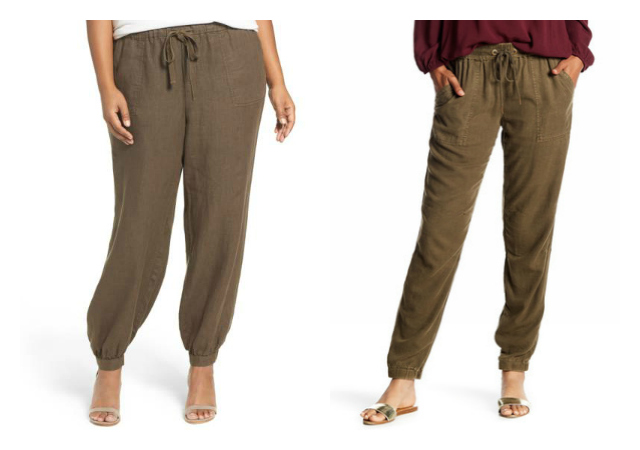 1. Plus-Size Joggers 2. Straight-Size Joggers
I'm bracing myself to get a certain amount of pushback here, but I know there are plenty of workplaces and weddings where you could absolutely wear these final two pairs of joggers, and I want those kinds of workplaces and weddings for you. Take these linen options, for example; they'd be right at home (if not overly formal, TBH) in every place I've ever worked — or else perfect for a vows ceremony on the beach, along with a light-colored Nehru collar top and huaraches or boat shoes.
Edgy
1. Straight-Size Joggers 2. Plus-Size Joggers
Alternatively, if your circle is more into bar weddings than beach ones, create your own soft suiting with these zipper-adorned joggers, a snazzy bomber jacket, some badass brogues, and a button-down shirt in black, white, chambray blue, or even a nice subdued print.
I hope this helps release you from the yoke (both physical and existential) of too-snug pants. Now, go forth and be comfy.