I've spent the last couple weeks neglecting important work and life responsibilities in order to finally read some books I've been wanting to: Sherman Alexie's War Dances, Susanna Kaysen's Girl, Interrupted, Franzen's How to Be Alone: Essays. It's been like, six days or something since we last talked to you about a book, or books in general, and obvs we had to fix that!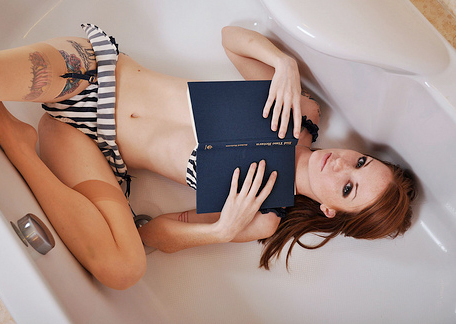 Hey. Hello. Hi. Have you guys ever read this blog called This Girl Called Automatic Win? It belongs to our editor Riese and she used to do this Book Club thing sometimes. Everyone read the same book and then shared their feelings. You know — a book club! We've kinda been doing that here, informally and pseudo-style, via Lambda Literary Award Nominees and our Fall and Summer Reading Lists, etc. Those have been nice. You've liked them, as have I.
On the heels of my recent reading binge, Autostraddlers, I pose this question: would you guys be into having every-two-monthly book clubs on Autostraddle, not entirely unlike our hot-as-balls Audiostraddle Record Club? Which was not a one-off, we promise, we're going to do another one sooN!
We'd basically choose a book to read by a certain date, and on that date I'd publish my own thoughts on the book and we'd talk about how you feel in the comments. I'd wear a nice dress and bring cucumber sandwiches or vodka punch or whatever it is fancy people do at book club meetings.
If you think this is something you're into, in a way similar to how you're into boyshorts or tribadism, we'll need to decide what to read! I feel like there are a lot of options for the Autostraddle Book Club For Winners, with a few stand-out categories.
Here are my ideas:
Gay Books by Gay Authors for Gay People That Are Gay:
This is the Book Riese Wants You to Pick,
So she found a large photograph of it to brainwash you
These could be (relatively) new releases, like Eileen Myles' Inferno, or we could go with the classics, like Rubyfruit Jungle, if enough people haven't read them or want to talk about them again. I am kind of assuming these will be fiction books, but I dunno, I guess they don't have to be. Let's say fiction plus memoirs, ok? Other books in this category might include:
The Creamsickle, Rhiannon Argo
Valencia, Michelle Tea
Mean Little deaf Queer: A Memoir, Terry Galloway
Likewise, Ariel Schrag
Fiction Books That are Shiny & New: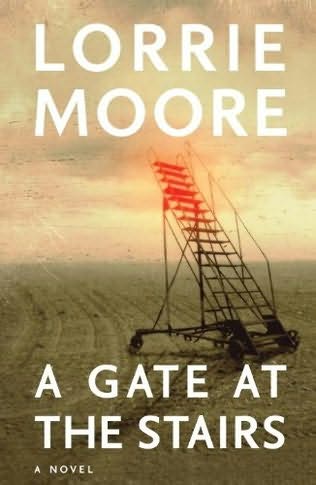 I gather that this is similar to what real book clubs do? Read like, the newest Oprah Book Club selection slash thing featured in People Magazine? In that vein, we could totally read Freedom if you want. That is very hip, very now. I will tell you right now, though, that we are not reading Stieg Larsson books. I'm sorry. Not happening. Other thoughts include:
Ape House, Sara Gruen
Nemesis, Philip Roth
Palo Alto: Stories, JAMES FRANCO
Imperial Bedrooms, Bret Easton Ellis
Room, Emma Donoghue
A Gate at the Stairs, Lorrie Moore
Home, Marilynne Robinson
Womyn's Books By Womyn
For The Empowered Wommon Reader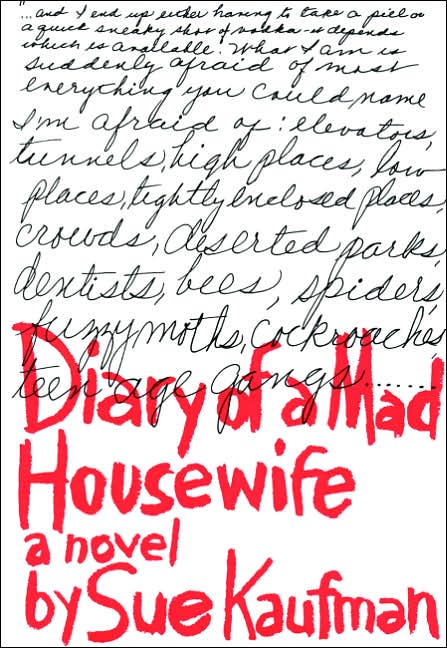 Remember when we made that f*cking epic post of 70 feminism-related books you could edify yourself with? We can read some of those if you guys are, you know, into that. Lemme know.
Diary of a Mad Housewife, Sue Kaufman
Memoirs of an Ex-Prom Queen, Alix Kates Shulmans
The Handmaid's Tale, Margaret Atwood
The Woman Warrior: Memoirs of a Girlhood Among Ghosts, Maxine Hong Kingston

I don't know, guys, what do you think? I've focused mostly on fiction and memoirs here, but that's just kind of because I felt like it. If something else is really lighting your fire, let us know. Like if you really want to read like Danielle Steele or something, that's cool. I will still love you. Or if you don't want to do this at all, that's fine too. We can play Monopoly or something. You will probably win. SHARE WITH ME. WHAT ARE YOUR FEELINGS.