If the Senate vote on Tuesday caught your attention as it did mine, you probably spent the rest of the day ready to cry. Or perhaps ready to punch things. But when ready to growl at the walls or lash out at your girlfriend, the important thing to remember is that our fight for equality has never been, and will never be, one fight. It consists of little victories, won in pieces.
And though Tuesday brought a very public and disheartening defeat, Wednesday arrived with a new little victory. A state appellate court in Florida upheld the lower court opinion striking down Florida's 33-year ban on adoption by gay people. (To be precise, the exact language that it took the court 33 years to decree not okay: "No person who is eligible to adopt under this statute may adopt if that person is a homosexual.")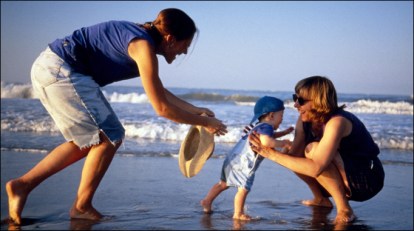 To back up the judicial victory, Republican Gov. Charlie Crist has announced that Florida will stop enforcing the ban immediately and that the state may not appeal the case to the Florida Supreme Court (seemingly contingent on the wishes of the family at the center of the case).
Notably, this case comes just six years after a federal appellate court held that this absurd law posed no constitutional problem. Previously the court concluded "that there are plausible rational reasons for the disparate treatment of homosexuals and heterosexual[s]." These were different appellate courts (one state, one federal), but even so, that's a tremendous shift in the judicial equivalent of a blink of an eye.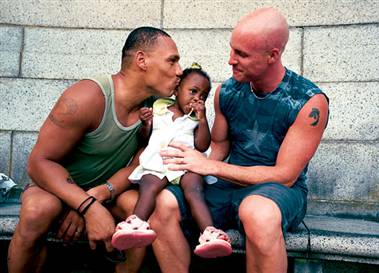 This is just one in a series of recent judicial victories. After a full trial with detailed evidentiary presentations (from our side, at least), Judge Walker concluded that there was no rational basis for limiting marriages to opposite-sex couples. Judge Tauro held that (part of) the Defense of Marriage Act is unconstitutional. Judge Phillips ruled that "Don't Ask, Don't Tell" violates the constitutional guarantee of substantive due process and free speech. [ETA: And just today, Judge Leighton ruled that the 2004 discharge of Air Force Reserve Major Margaret Witt under "Don't Ask, Don't Tell" violated her substantive due process rights and she should be reinstated immediately.]
Contrary to what some pundits would like you to believe, the judiciary isn't really teeming with radicals. Generally, the judiciary is filled with people who are genuinely committed to interpreting the laws as they apply to particular factual scenarios. But when the facts are put on trial and judges are forced to grapple with the evidence, we are winning. And we will keep winning in little bits and pieces.
That isn't to say that the courts will always be on our side. We will lose some of these fights, as we have lost so many before. But as long as we keep telling our stories to our friends and families, and we keep explaining why equality matters to those who don't know they need to care, and we keep pushing our elected representatives to do better, and we keep supporting the efforts of those who can take these battles to court, we will win.