Hey ladies it's Autostraddle here with your favorite time of the month! Time for another smart, charming, talented, smokin' hot lesbian to bestow her beauty/wit upon you. Before we get to the part where Robin talks about the shoot and we tell you about Miss February a little refresh of The Autostraddle Calendar Girl Concept if you're new to the site (and don't forget Jennifer Nieves, Miss January, who got us off to a very good start!):
We just think Maxim, COED and Playboy shouldn't get to corner the market on "monthly devotions to very very good looking women.wp_postsWe know lots of hot lesbians who also look good casually lounging on bedsheets and hanging out at the pool/on the couch.
Each month our photographer Robin will shoot a Le Cadeau by Robin set (as featured on WeTV) with one beautiful, talented, smart, interesting and sexy lesbian lady. At the end of the year, we'll have a pretty kickass calendar that you can buy for 2011, which is our last year on earth before the apocalypse. Don't you want to keep track of that in style?
We'd like to remind you that you too could be gawked at by thousands of lesbians and get the rare opportunity to do a photoshoot with Robin Roemer [which puts you in the same league as Adam Lambert, Tegan & Sara, Lady Gaga & Uh Huh Her, Kim Stolz and a bunch of people that got married]! If you want to be our next Calendar Girl, just email Robin at robin[at]autostraddle.com with two photos of yourself and tell her a little something about why you're so special.
You must live in the NYC area or be able to get there, and based on what we've already got on our schedule, we're now especially looking for girls who can add a little diversity to the mix — Not a model/actress? Not a size 0-6? We defo want you!! Apply apply!
+
---
+
This month's Autostraddle Calendar Girl is:

Miss February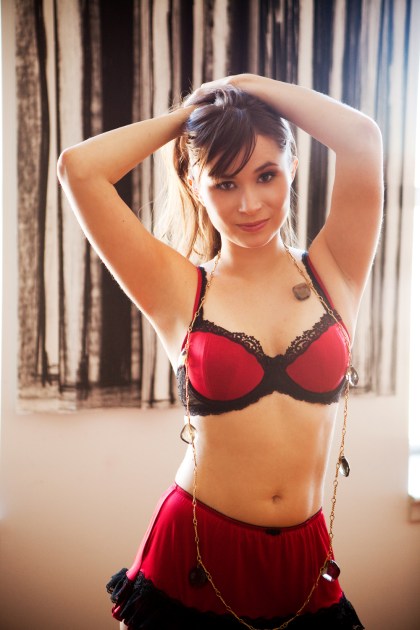 Robin: This weekend we shot this month's calendar girl, Julia, at the gorgeous apartment of visual artist John Ros.  We were so thankful to have such a great space to work in with such beautiful art on the walls.  All of the pieces in the photographs are John's work.
Our model, Julia, has that girl-next-door look so we kept her look simple and clean.  I was loving the fun wardrobe stylist Sara Medd brought to the shoot and was so happy Miss Christina Natale was there to work her usual make-up magic.  Julia was a joy to work with and we had fun dressing her up and dancing around to Lady Gaga as we worked.
Thanks again to my stylist Sara Medd, Miss Christina Natale, and of course Julia (and Agnes the cat) for being our sexy models.
---
Here's the Calendar Girl Data Sheet on Julia:
---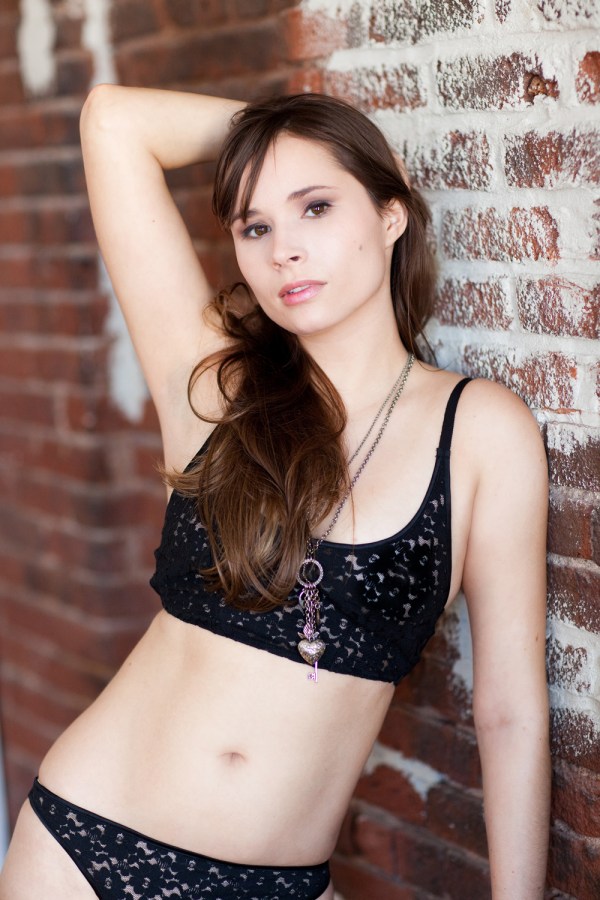 The Autostraddle Bio: Julia was raised in the hills of Oregon, where she busied herself with violin, ballet, Our Bodies Ourselves, reading every lesbian YA novel ever published and, obvs, theater. After a year at American Musical and Dramatic Academy Los Angeles and another at AMDA NYC, she settled in New York where she currently lives in an outer neighborhood of an outer borough but has a super-cute spiral staircase.
Currently Julia aspires to be a Broadway star while starring in productions at The Atlantic Theater Company and NYU's Gallitan Festival, among others. She's also taking more classes at The New School b/c she loves learning.
She likes eating miniature candy bars, singing all the time, Buffy, Masterpiece Theater, going to museums and "gaining as much experience and knowledge as possible."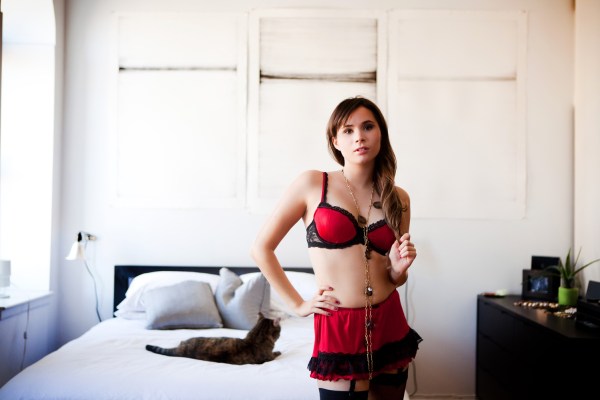 You can follow her on twitter at @JuliaOA
+
---
+
+