Hello, gingerbread cookies! IT'S THE BIG DAY. IT'S XXXMAS. AND THAT MEANS I'M SHARING THIS PHOTO ONE MORE TIME.
It also means nobody's reporting on the news because I mean, HOLIDAYS! END-OF-YEAR-TOP-TEN-LISTS! Duh. But have no fear! 'Twas the night before XXXMAS and all through the house, I gathered the stories we missed this week for you.
Congrats, Dot-Marie!
Glee star Dot-Marie Jones got married this weekend. TO A WOMAN, Y'ALL! Bridgett Casteen and Dot-Marie were married Saturday night in their Los Angeles home and managed to get their friends to show up by punking them into thinking they were throwing a holiday party. NOPE! IT'S A CELEBRATION OF LOVE, BITCHES!
https://twitter.com/bridgettamanda/statuses/414463373367980032
Meet The Rando
Ari Fitz (the one and only) has created a special space just for you and her and anyone else perusing YouTube called The Rando. Subscribe now and the big news is sure to come later! And to think: you'll be the first to know.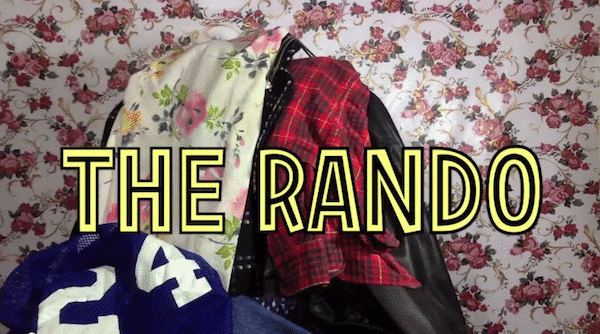 The Court of Love
+ Texas can keep up the homophobia thing as long as they want – but once the SCOTUS cuts in, it's likely they'll get what's coming to them.
+ The lawyer defending Pennsylvania's gay marriage ban has invasively and biphobically demanded the plaintiffs challenging the law reveal their sexual histories – including whether or not they've ever had different-sex sexual relations.
+ The floodgates to gay marriage have been opened in Ohio.
+ Uganda's law allowing homos to rot in prison for life just for being who they are has passed.
Jean Grae on Your Screen, Tonight!
Tonight. 8PM. It's all happening. And it's all at jeangrae.com.
LIFE WITH JEANNIE premieres Christmas Day 8pm. You might see some ads about it today. Okay. You will. You will totally see them. : )

— Albert Talbert (@JeanGreasy) December 23, 2013
Read It And Weep
+ An African-American woman is about to become the head honcho at the hilarious "Harvard Lampoon." I'm psyched. And so is B, who sent me this link.
WILKINSON: Well, it kind of, in a lot of ways – not only being a member of The Lampoon and now the president – sort of hit home just because "SNL" was one of the few shows I was allowed to watch. Growing up I wasn't allowed to watch, like, "Seinfeld" and "The Simpsons" and a lot of things that sort of inform Lampoon writers' sensibility. But I was allowed to watch "SNL" if I stayed up late enough. And so, like, Maya Rudolph and, you know, Kenan Thompson and all those people meant a lot to me. And so the discussion definitely made me think more about representation and what it means in comedy.

And honestly, as a writer, I think we pay a lot of attention to the performative aspect of comedy, but as far as the number of performers go, there's way more gender and race equality in performance of comedy than there has ever been in writing. Like, no one is paying attention to the fact that, like, there are absolutely, like, no people of color writing for – and, like, shows – a lot of shows that are predominately black don't have any writers of color in the writers room. And to me, that's insane, like, it's 2013. And so those are sort of things that I get more riled up about.
+ It's here! THEM, the first-ever trans* literary journal in the nation, is FINALLY HERE.
Founding editor Jos Charles sees the magazine as a form of resistance, with its publication aiming to create a space where trans* folks can interact and speak their minds—even when what they have to say is complicated and controversial. "Television, porn, literary journals, personal blogs, all propagate narratives and symbols about who trans* folks are," says Charles. "Typically, folks like to conflate our differences and squeeze us all into one discernible narrative… Cis readers seem to really like seeing us [either] happy or dead. I would like THEM to be a place where that narrative can be upset—whether by exploring other stories or contextualizing the familiar ones."
You can read it online.
Romi Tells The Truth to GO
It's Christmas, and on Christmas you tell the truth. So here goes.
Bisexual Real L Word star Romi's divorcing husband Dusty, and says she's primarily interested in dating women and/or being single now.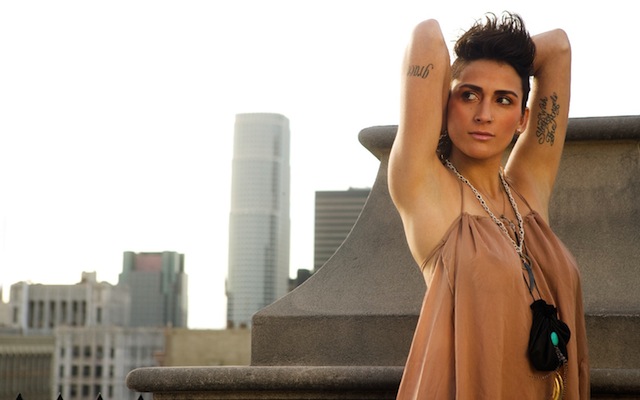 F*ck This Shit
Just when you thought the world had failed you enough, you find out that two years ago Rachel Bradshaw-Bean was sent to disciplinary school for "public lewdness" because she'd reported her rape to the proper authorities, who also – by the by – failed to act.
Surprise! Women Make Diversity Happen
Well, it's official. Bringing women into the boardroom sparks more gender diversity. This concludes today's segment, Common Fucking Sense.
Dashing Through the Snow, in a One-Horse Open… Wait.
This snowperson bouncy house was spotted outside the Navy Pier in Chicago. Nothing to see here.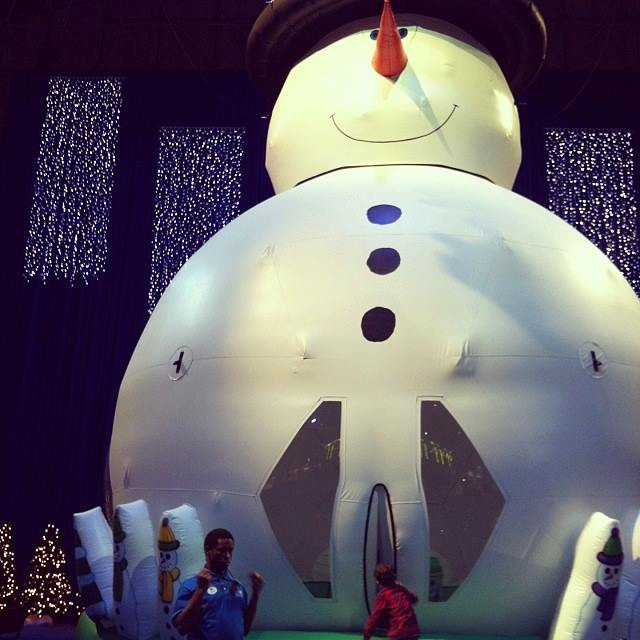 Just chillin' like the typical snowperson it is, it's just out to bring people joy and – wait a second.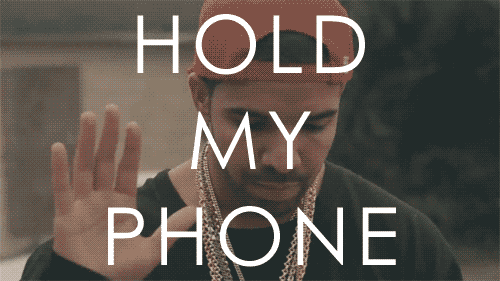 THAT SNOWPERSON HAS A VAGINA, AND IT IS THE ENTRANCE TO THE BOUNCY HOUSE. And it's all been confirmed by Jezebel.
According to my friend Julie who shared this photo, "The other awesome thing about this that you can't see in the picture is that it was really hard and intimidating for the kids to get in the vagina because it was a huge wind tunnel. So a dude had to hold it open and they had to barrel in against the strong wind blowing out."
Happy holigays, y'all.