We need more truth and love and joy for black femmes in the LGBT community. I made this list to call that in. Every day, my existence is made better by the efforts of beautiful black femme souls working to make this world a better, safer, more inclusive place. Still, our moments of celebration can feel few and far in-between. Our advocacy and hard work in shaping resistance movements go unseen. I'm more likely to see the news that one of my trans sisters was murdered or abused than hear about their accomplishments and the light they're bringing to our lives. It has to stop.
These are 23 of the black, queer and trans femme women and non-binary people that make me feel overwhelmingly seen and loved on social media. Every person on this list deserves their own celebration – or at minimum your follows and likes to amplify their voices. Following their accounts has been a balm for my soul. I know it will be for yours, too.
This Black History Month we are supporting the black femmes currently making history. Get ready and if you aren't already, I suggest you sit down before reading this list, cause honey these glorious embodiments of black femme magic are sure to sweep you off your feet.
All images are from each person's personal Instagram.

Nay pretty much does it all. She's an LA based artist (find her work @gaudylosangeles) and model who has worked with prominent creators in the body positivity world such as Gabi Fresh, Shooglet, and Adipositivity. She's also co-host of the podcast "Attack of the Queerwolf!" When she isn't doing all that, she's on IG doing the advocating against fatphobia and giving us the unapologetic "not here to please you" black girl content we all need. Follow her here.
The intense levels of public scrutiny Munroe Bergdorf has faced the last couple years – especially in the wake of calling out L'oreal for their racism – hasn't slowed this model and activist down one bit. If anything, it's encouraged her to proudly double down on her activism. Munroe is the first of many people on this list fighting for inclusivity and equality in the fashion industry and world at large. One look at her IG page full of fierce femme looks and words of encouragement will it make it clear why she stays booked, and she always will, despite the haters. Follow her here.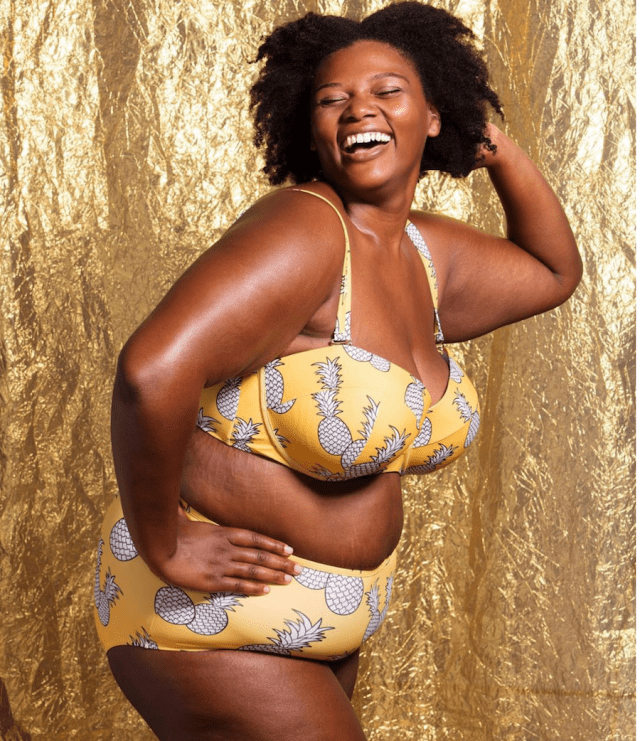 My editor gave me permission to shamelessly promote myself, so of course I'm taking her up on that. Hello, I'm Reneice! I'm one of the few black, fat, queer, women food writers around. I write a baking column called Femme Brûlée right here on Autostraddle.com! I'm also an MSW, activist, body positive life coach, and lover of plus size swimsuits. My Instagram is where all these skills intersect. I live for swim photoshoots, post often about food in my stories, and denounce all the 'isms and 'phobias I can through writing, food, modeling, body positivity and self love. Follow me here.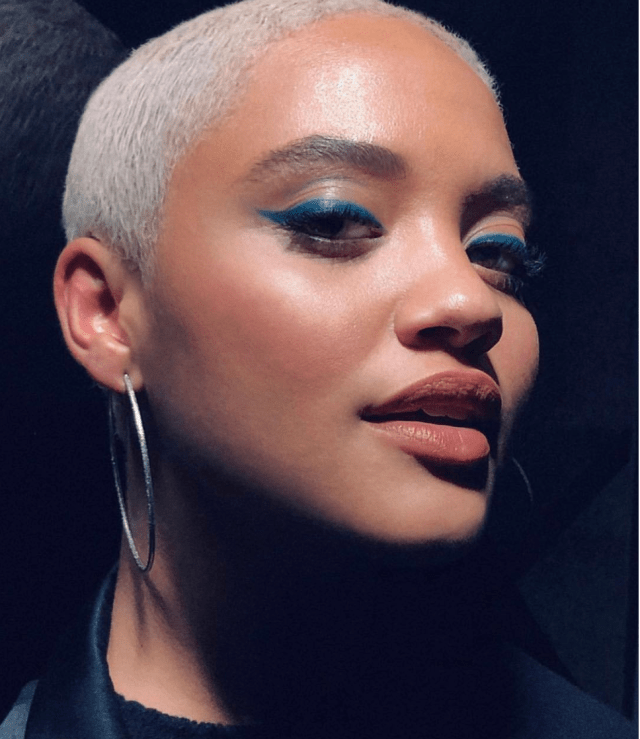 If Kiersey Clemons isn't already on your out, queer actress to watch list, go ahead and add her right now. Her talents on screen can were most recently seen in RENT Live, as well as indie film favorites Hearts Beat Loud, Dope, and Netflix's Easy. All queer roles! Her talents on IG include incredible fashion posts, advocacy from the heart, and selfies that should be next to the definition of "Black Girl Glow". Follow her here.

Cora Harrington is the founder and Editor in Chief of the blog The Lingerie Addict, the world's largest lingerie blog. Everything I know about intimate apparel I learned from Cora and her new book In Intimate Detail, which is available for purchase now. The Lingerie Addict was the first place I ever saw that bodies like mine and high quality lingerie meet. I came for the inclusivity and stayed for the in-depth knowledge of the lingerie world and the breathtaking photoshoots Cora posts of herself modeling the latest fashions. It's content that'll make you blush in all the best ways. Follow her here.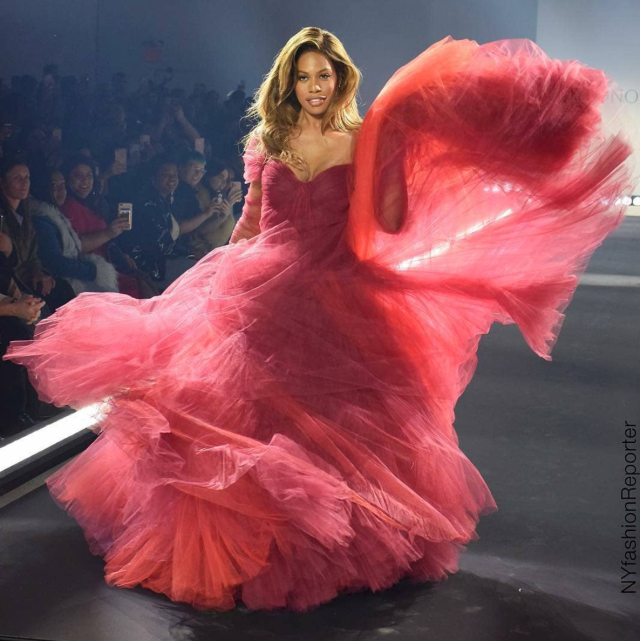 Laverne Cox is a force and a vision. She's an Emmy winning television producer, Emmy nominated actress, model, and LGBT advocate. She is the first ever trans woman to star (and slay) on the cover of Cosmopolitan magazine. She also continues the trend of being an impressively talented black woman who somehow still finds time in her schedule to educate, support and uplift our community. Follow her on IG for all these accomplishments, and because no one works a fan or red carpet like Laverne Cox – her insta stories will remind you of that almost daily. Follow her here.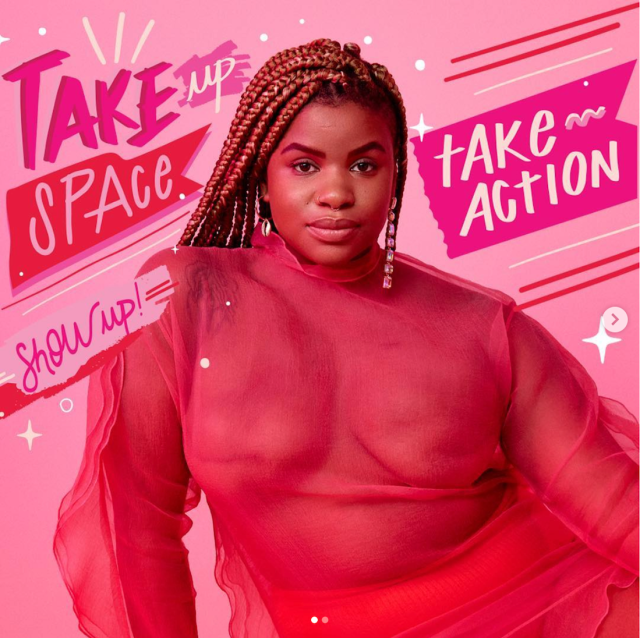 There is no one, NO ONE in my online world that does as much activism and education around black AND disabled AND queer AND fat lives as Erika Hart. She's a sexuality educator, activist, performer and cancer warrior who proudly went topless at Afropunk following her double mastectomy so that she could help dismantle the lack of visibility of black and brown bodies. I feel centered by Erika and her Instagram, and am stronger because of it. Follow her here.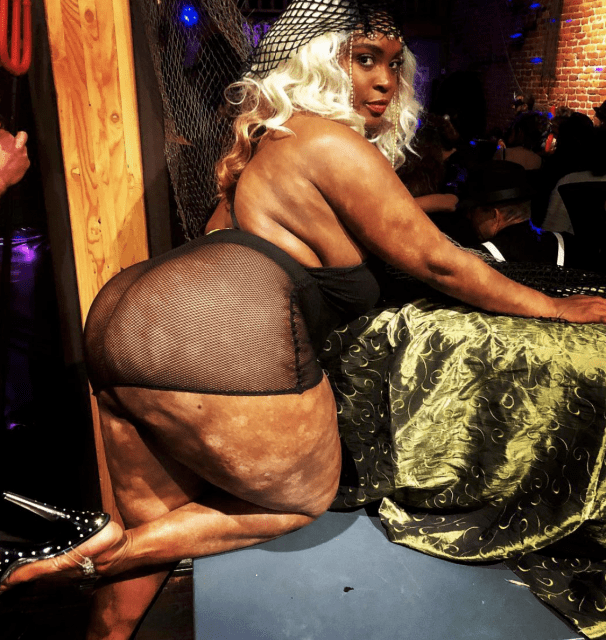 Briq House's burlesque performances are refreshingly unique and overwhelmingly sexy. They changed my life. They also earned her the much deserved bragging rights of one of the Top 50 Most Influential Burlesque Industry figures of 2018. She is also Executive Producer of Seattle's Sunday Night Shuga Shaq, the only all-POC Burlesque Review in the Pacific Northwest. Briq's Instagram will have you fanning yourself and reaching for water to quench your level 10 thirst. Her page is an altar to black femme sexuality, a reminder that sex work is absolutely real work, and radiates with the kind of infectious confidence that will have you taking an impromptu solo boudoir shoot like the goddess you are. Follow her here.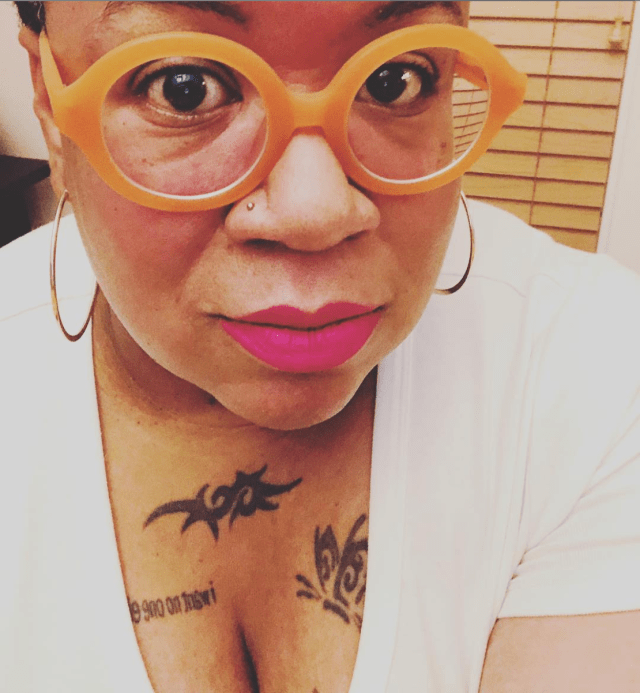 Samantha Irby is the  New York Times best selling author of We Are Never Meeting Again. She writes the hugely popular blog Bitches Gotta Eat, which is full of the funniest and most heartfelt writing I've ever had the pleasure of reading. She has published two other books, Meaty and New Year, Same Trash. Her Instagram is full of hilariously relatable content and expert memes as well as incredible book recommendations, top notch food content, and adorable cat photos. Follow her here.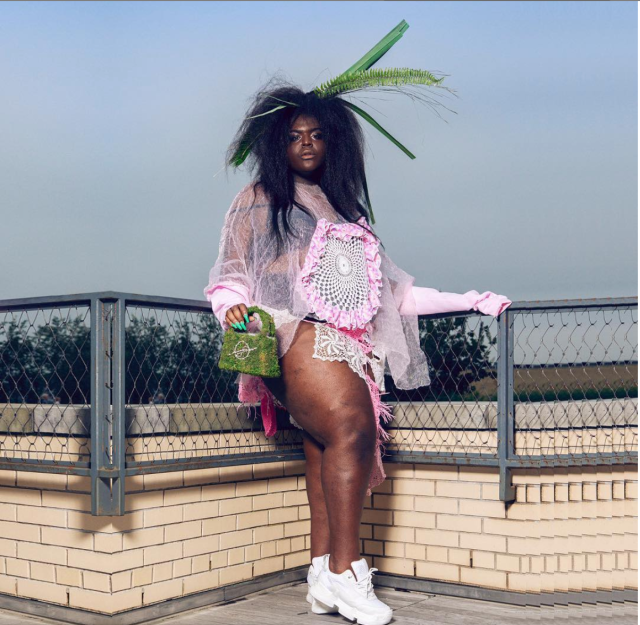 Fatima Jamal, also known as @fatfemme online, is an incredibly talented artist, writer, and public speaker whose work centers and explores themes related to the body. She's also a fierce fashionista and plus size model who slays the gram flawlessly while advocating for unapologetic self-love. It's no wonder she was named one of the coolest queers on the internet by Teen Vogue, and I have to agree. Her presence on my timeline is always a gift! Follow her here.
BuzzFeed producer and bodacious babe Jazzmyne Jay really knows how to give good 'gram. She's a style icon, so the outfits are always on point, and I've fallen into every single one of her thirst traps. Plus, you're likely to leave her page uplifted as she's also an advocate for body positivity. Follow her here.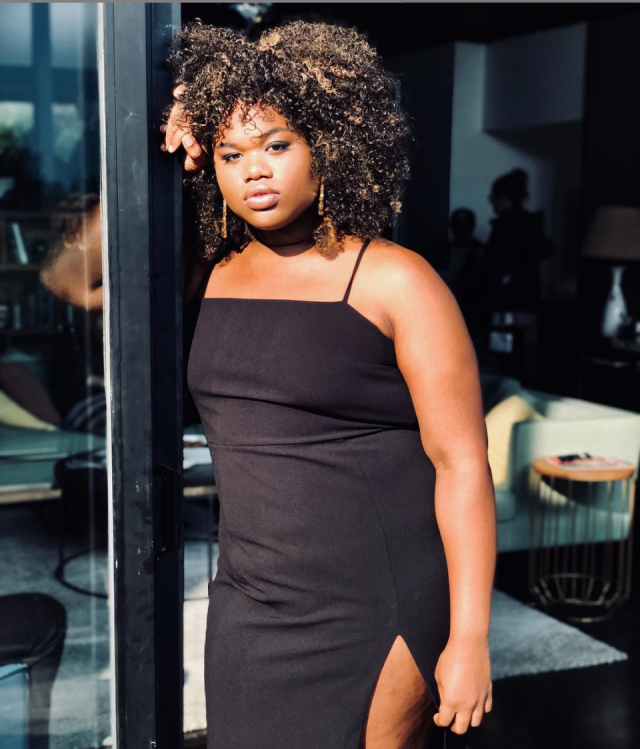 Trans model and activist Jari Jones could teach one master class in Slaying The Gram and another in changing the face of the historically racist, transphobic, and fatphobic fashion and beauty industries at the same damn time. She holds brands accountable and looks damn good doing it. Jari's IG feed is bound to give you closet envy and her smile is one of the brightest around. Follow her here.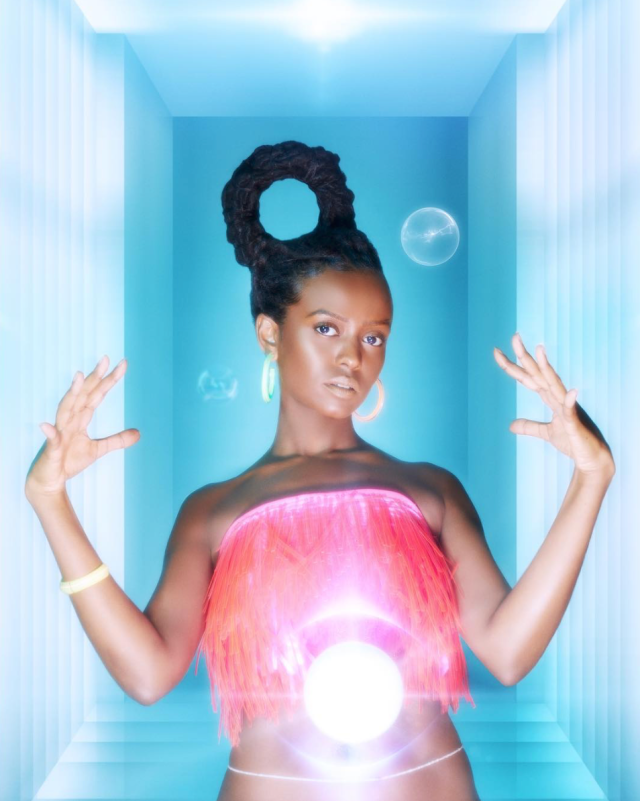 Kelela is a contemporary R&B artist with a voice like honey who's open about her sexuality in an industry that's still far too silencing of queer love. Her music is turn the lights down sensual, her style is eye catching, and you can experience it all on her IG. Follow her here.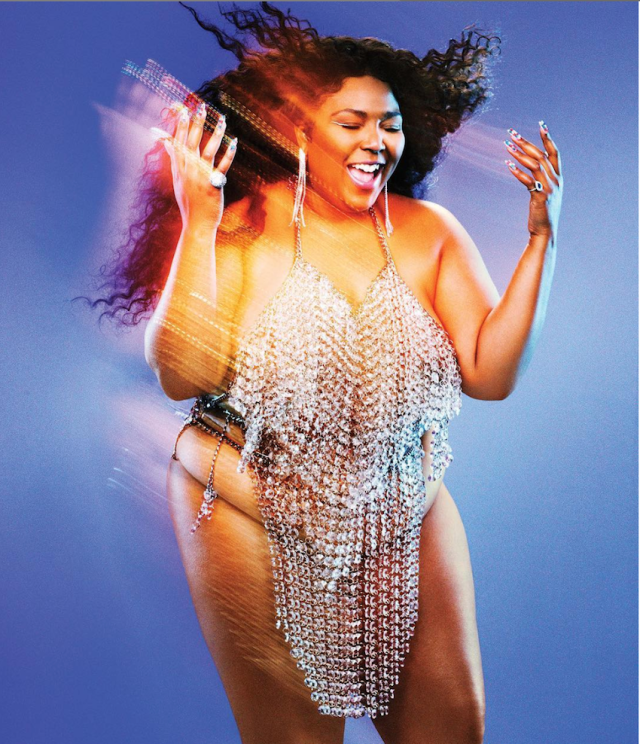 If you haven't had a solo dance party to one of Lizzo's confident, affirming, catchy as fuck tracks yet, then do yourself a favor and get on that. Her songs are the uplifting powerful bops every black queer femme deserves and her music is a major element to maintaining my glow. You might wanna get on her Instagram, too. It's full of the juicy thirst traps and her signature videos of twerking while playing the flute (like the multi-talented diva she is). Follow her here.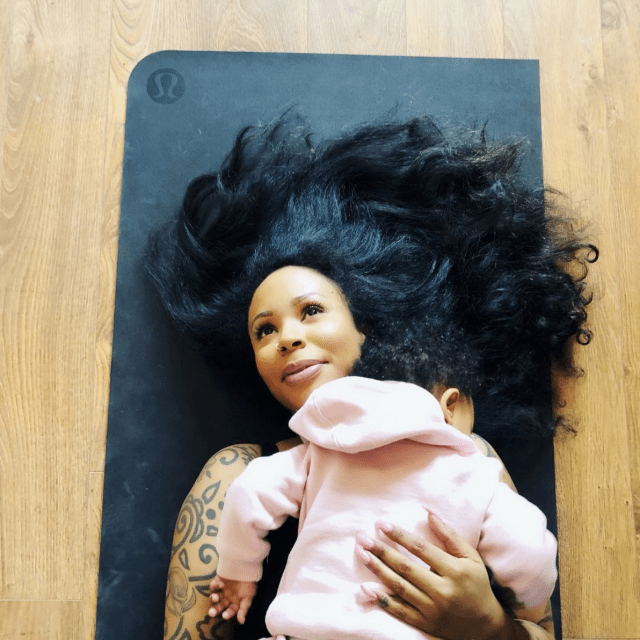 Kim milan is an award winning writer, educator and activist whose work and excellence is internationally recognized. Her racial justice trainings are some of the best available worldwide. She also teaches yoga classes with her precious daughter in tow. Talk about goals! Kim is an incredible role model for black queer parenting and entrepreneurship. One look at her Instagram shows that Kim's love for her family, herself, her work, and the community are fierce. Plus, all those baby smiles are bound to give you the warm fuzzies. Follow her here.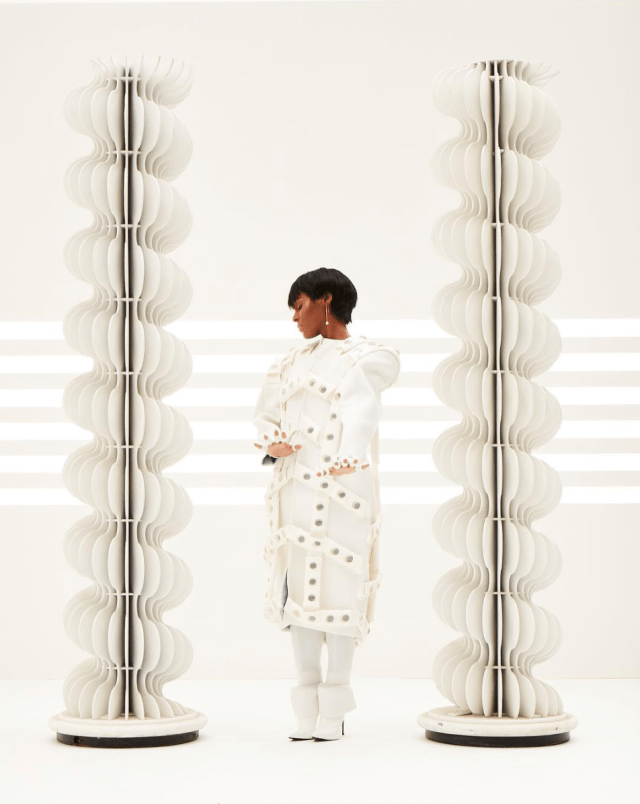 There is SO much to say about Janelle Monáe that I'm just going to say: If you aren't yet following her IG for her Afrofuturist award winning music, or her award winning career as an actress, then please follow for the way Janelle wears her looks and the way it makes you feel. Her outfits on Instagram make me scream daily. Her music has been fuel to my black resistance for years and will be for years to come. Follow her here.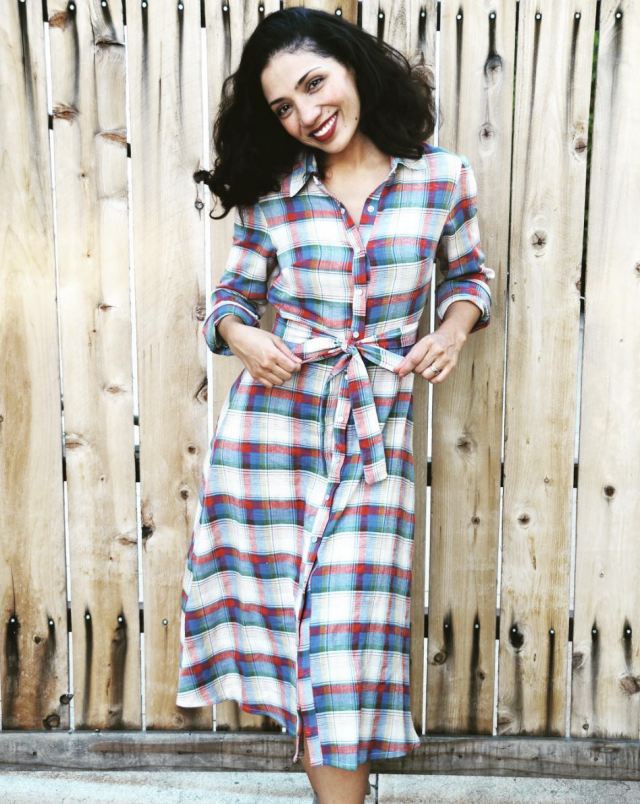 If you search Jasika's name on Autostraddle.com it'll be made clear pretty quickly that our love for her runs deep here. Along with being an award winning actress (Danger & Eggs, Suicide Kale, Underground, Scandal, Fringe, and many more) Jasika is an expert seamstress. Follow her on insta for incredible DIY sewing inspiration, adorable spontaneous dance breaks and my personal favorite, couch karaoke. Follow her here.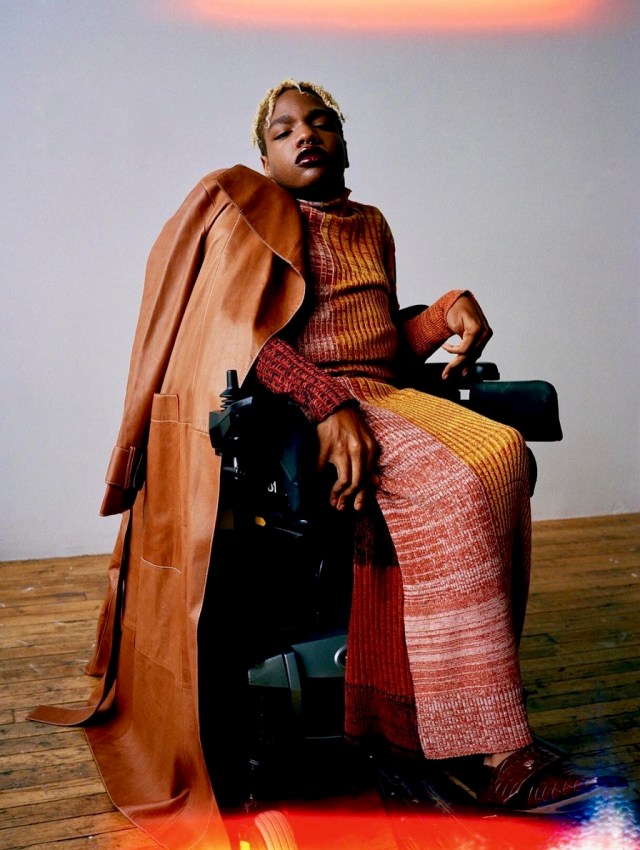 Aaron is a disabled, gender non-conforming, femme tearing down the walls of ableism in the fashion industry. This bright beautiful star is working to increase visibility and accessibility for black, queer, disabled fashionistas everywhere. Her presence, work, voice, and style are flawless and so needed. Especially for the millions of people worldwide who had never seen anyone that resembles them in high fashion until Aaron. Find her on IG for all the looks, all the equality work, and such expert level smizing I'm sure Tyra is proud. Follow her here.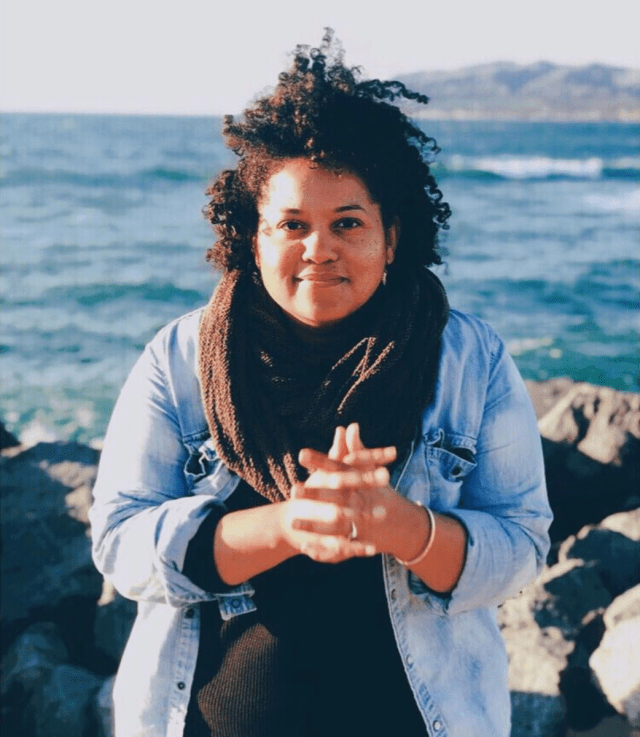 Doing the good work of decolonizing the world of health and wellness, Ali Simon is a body positive yoga instructor with one of the most popular and inclusive classes in Los Angeles, CA. You can imagine then that her Instagram is a source of uplifting, affirming love and care content for all bodies, especially marginalized ones. Follow and get your flow on.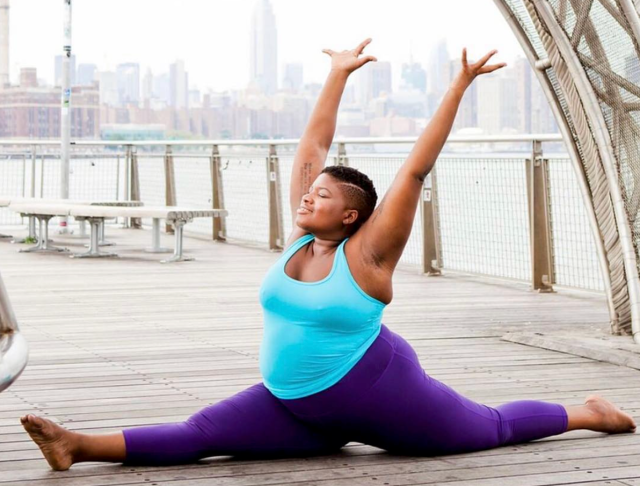 Jessamyn Stanley makes defying stereotypes look like art. She's a yoga teacher for bodies of all sizes and abilities, a body positivity advocate, and writer. Carving out space in the yoga industry for fat, queer, black bodies is no small feat, but Jessamyn does it with a smile on her face and a hand out to pull as many people into the light as she can. I can't get enough. Follow her here.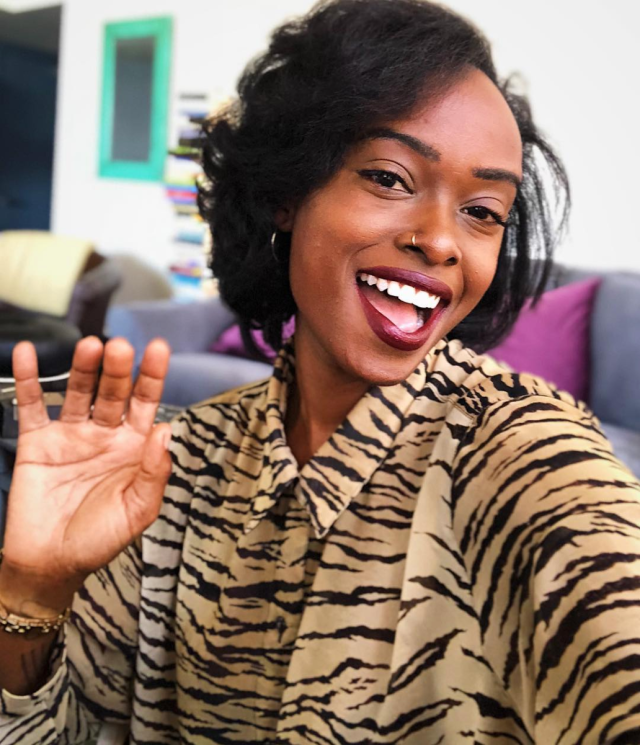 Portia Wilson is the founder of Deeper Genius Acupuncture & Healing Arts in Los Angeles, CA. Through her practice of acupuncture she works to dissolve the barrier between black women and wellness/preventative health. I've had the pleasure of being treated by Portia and it was by far the best experience I've ever had with a physician. If I'd known a healthcare experience could go so well, I'd have a completely different relationship with the industry, and that is exactly the magic and importance of Portia's work. Follow her to see how good the present and future of healthcare can be.
If you've seen Tessa Thompson in literally anything she's done (there's SO much), but especially for the purposes of this site, Janelle Monáe's Pynk  music video, then you know why she's on this list. You can also watch her on TV in Westworld, in the movies Selma, Dear White People, the Creed series, Sorry to Bother You, and Thor: Ragnarok (Valkyrie! That bodysuit!). Then follow her on Instagram and swoon at literally everything she wears and every time she and Janelle bless us by being in the same place at the same time. Follow her here.
Afro-Latina trans model and actress Indya Moore stepped on the MainStage with year with F/X's Pose and she has no intention of stopping any time soon. Did we mention that she just landed an entire Louis Vuitton campaign!! She serves looks like they are breakfast, but it's her advocacy and constant genuine care for trans and queer communities of color that will keep you coming back for more. Follow her here.