This morning we had this fantastic idea to rank every orange thing. We knew it'd keep our minds sharp while I avoided thinking about my life and we all went nuts with anticipation regarding the impending release of Orange is the New Black Season Two. Now it's dark outside! Where does the time go?
Here are 100 Orange Things, ranked very loosely and often arbitrarily but usually very deliberately. We eagerly await your feedback in the comments.
---
100 Things That Are Orange, Ranked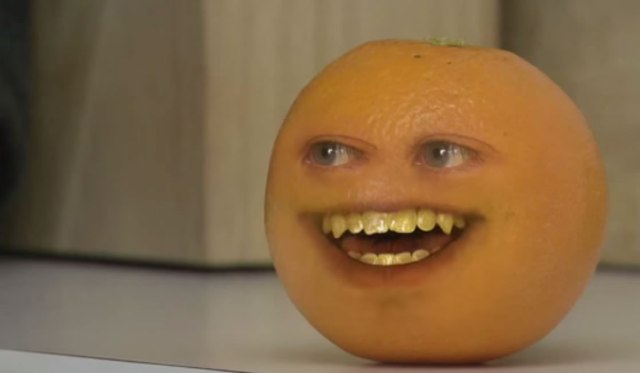 100. Annoying Orange
"It's the worst youtube thing to ever become an actual TV thing."

– Laneia, Executive Editor
---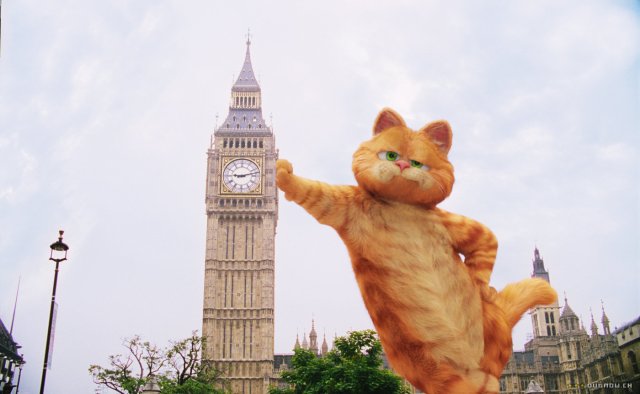 99. Garfield from the movies
"Garfield in the movies is the worst."

– Forever Intern Grace
---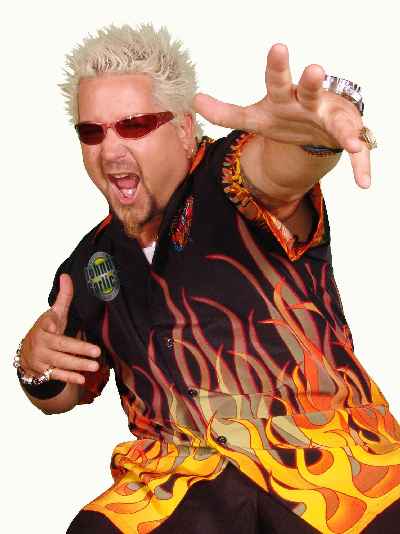 98. Burning Fires Of Hell
This is where gay people go when they die. Sorry IT'S TRUE.
---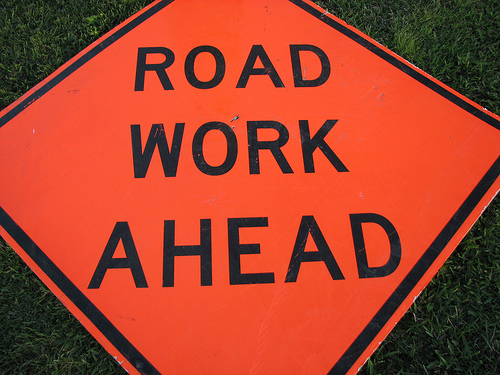 97. Road Work Ahead Sign
This is your warning that in about three minutes, you're gonna be miserable for the next three hours.
---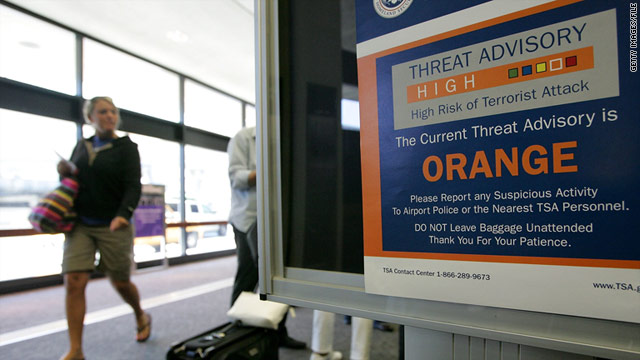 96. Terror Alert Level Orange
Seems serious.
---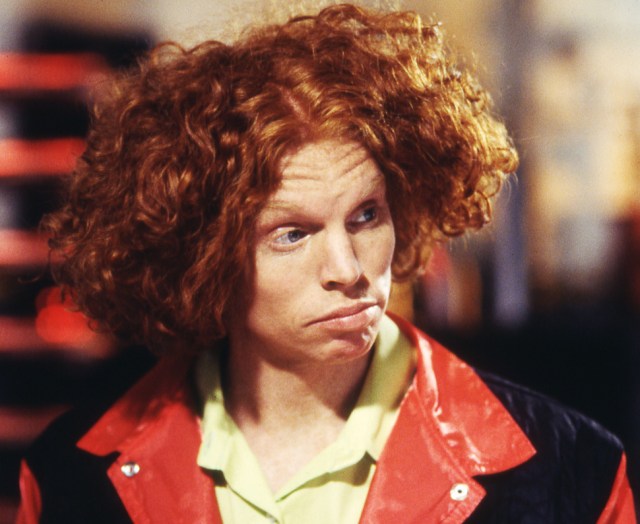 95. Carrot Top
*Shrugs*
---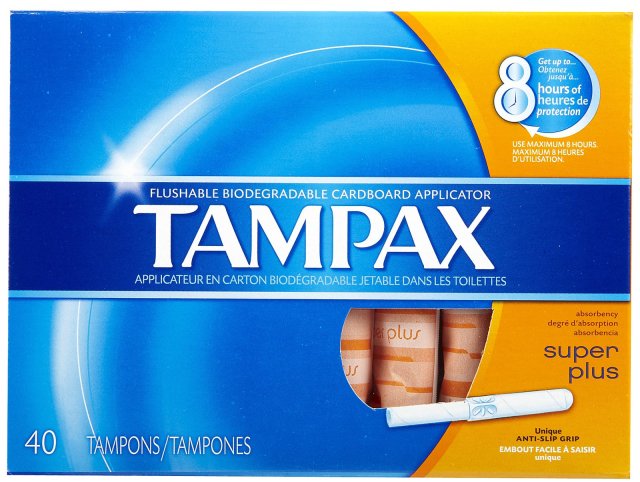 94. Super Plus Tampax Tampons
Sometimes it felt like you are ramming an entire roll of paper towels up there and the cardboard was so slippery and the packaging was so bulky and thank g-d for ob.
---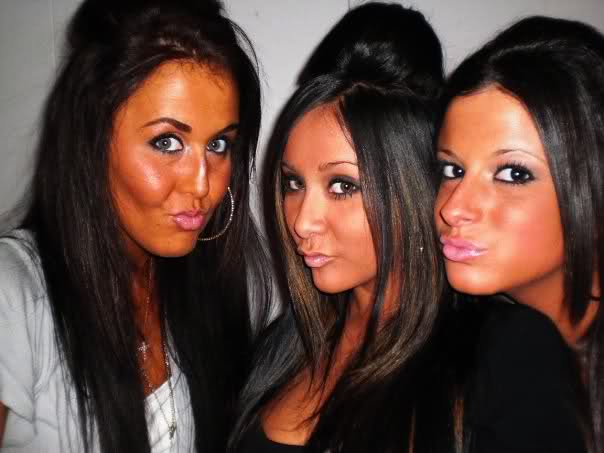 93. Bad Spray Tan Situations
This keeps coming up so I'm going with it.
---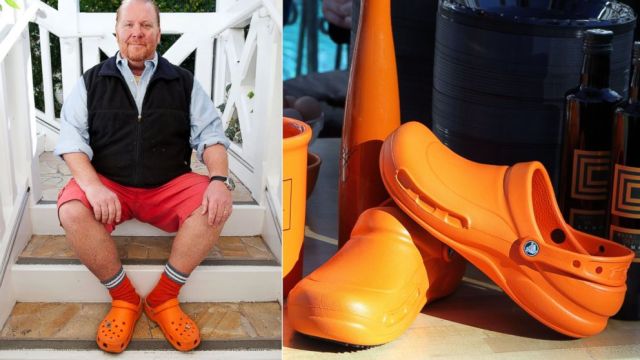 92. Mario Batali's crocs
Rachel says it's his "thing."
---
91. Orange Idle Notification in G-Chat
Red and green have definitions, orange could mean anything!
---
90. Florida In General
"Florida is a swamp, because of this it has quite a fertile landscape for the growth of oranges. People are really proud of Florida oranges and think they make Florida a special place. I used to have one in my backyard, but then it died after my mom died. This could have been a metaphorical thing, or it could have been because then nobody took care of the orange tree anymore. The license plate in Florida also prominently features an orange."

– Chelsey, Editorial Assistant
---
89. Buffalo Wings
I just can't with these.
---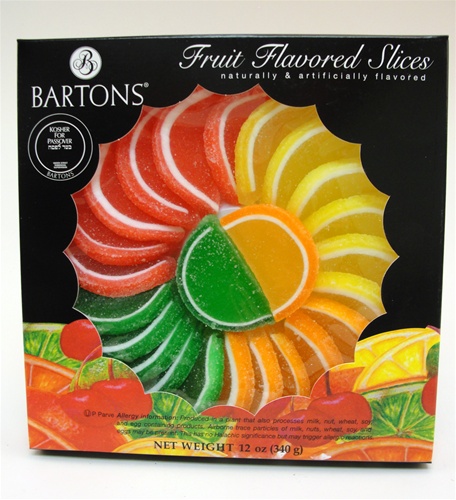 88. Kosher For Passover Orange Slice Situations
If I wanted to eat something orange during passover, I'd eat one of those weird/DELICIOUS kosher marshmallows, you know?
---
87. Circus Peanuts
What is this fresh hell.
---

86. Hooters
Once upon a time I went to Hooters with my frat boy boyfriend on our way to the porn store and he told me I should work at Hooters and I said my boobs weren't big enough and he said that I could always wear a padded push-up bra or else I could get implants if I wanted to. Like I didn't have to, because I was already perfect obviously, but you know, if I wanted to. Reader: I didn't want to.
---
85. My hair every time I try to dye it blonde myself
Me: "Janet, just tell me what you think, honestly."
My Friend Janet: "Anyone who told you that your hair looks good is trying to sabotage your life. You look like — like — a shiny copper penny! But it's not even like, even!"

– 2006
---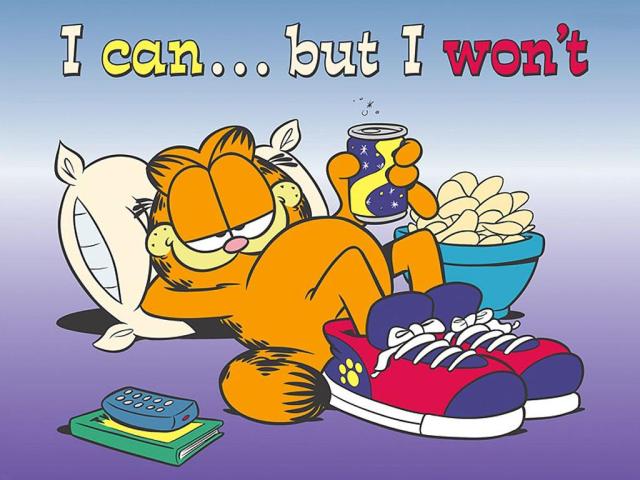 84. Garfield in the comic strips
tbh I think he's a little played out.
---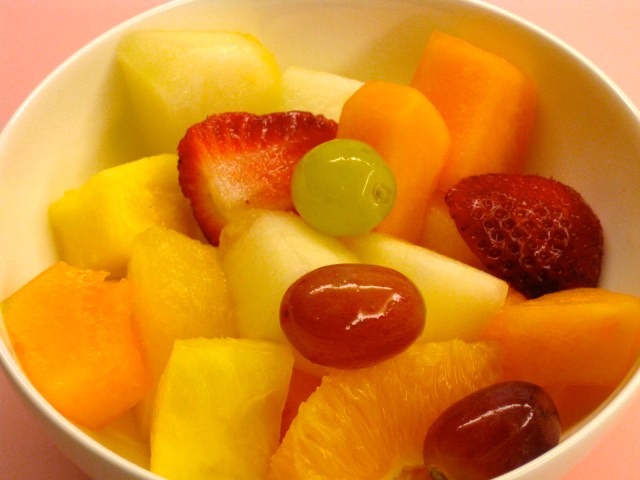 83. Cantaloupe
Sorry I know a lot of people claim to like this shit but it really annoys me when I get a fruit salad and it's almost all melon.
---
82. Traffic Cones
YOU AREN'T THE BOSS OF ME, TRAFFIC CONES.
---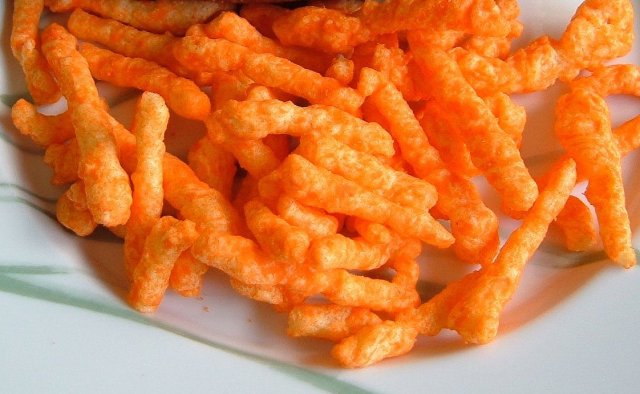 81. Cheetos
Cheetos are good because they are delicious, but they are also bad because they are filled with terrible chemicals that will eat your stomach lining from the inside and turn you into a goblin.
---
80. Orange Soda
"I don't like soda, any soda, so I don't like orange soda, but the overpowering and dangerous media messaging of Kenan & Kel convinced me for years that I was depriving myself of something really life-changing. I'm over it now it's fine."

– Rachel, Senior Editor
---

79. Hazmat Suits
This is what they wore to dig the dead body out of my apartment, I believe. (Don't worry, it was like six years ago.)
---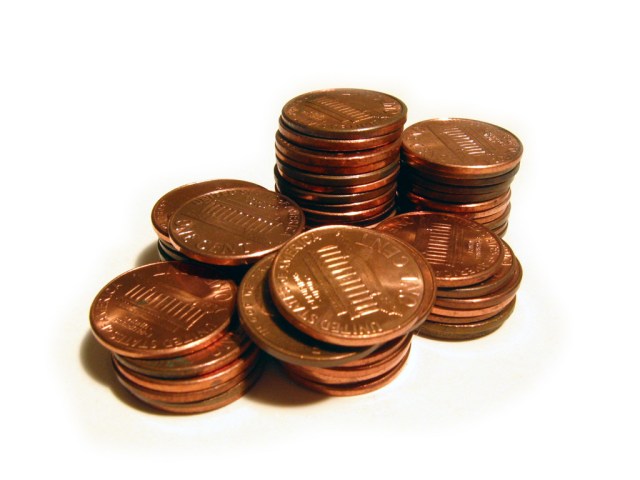 78. Pennies
Did you know that in Canada pennies are illegal?
---
77. Vitamin C
Remember that song "Graduation (Friends Forever)"? Did you know that Vitamin C has her own Tommy Hilfiger lipstick color inspired by her signature orange hair? Honestly I'll never know how you answered either of those questions, but I will forever wonder.
---
76. Life Vests
Life vests are great because they rescue you from drowning and give you something to lean on if you are hanging out in your canoe. They are also bulky and uncomfortable, but not as uncomfortable as being dead at the bottom of the ocean.
---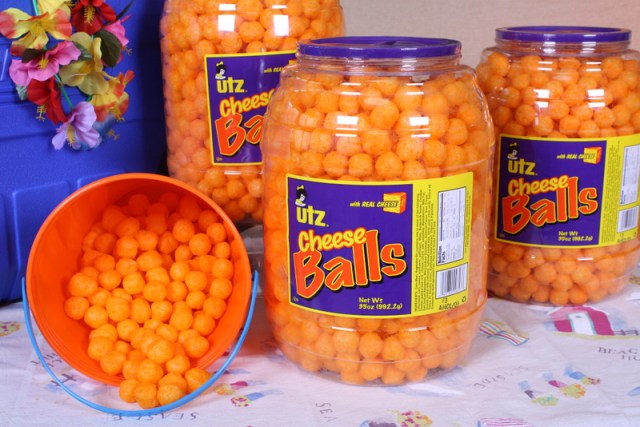 75. "the gigantic container of utz cheese balls that you can buy at costco"
---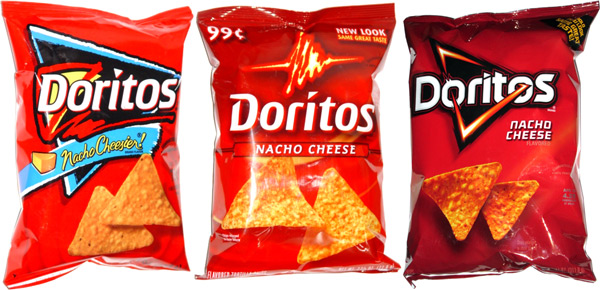 74. Doritos
I wasn't sure if Doritos would be considered good or bad, but Yvonne & Rachel both said they would be considered "good," so this is where they ended up.
---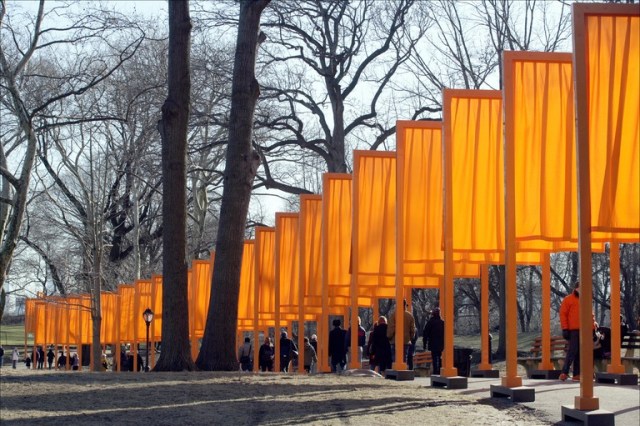 73. The Gates At Central Park
lol remember when this happened
---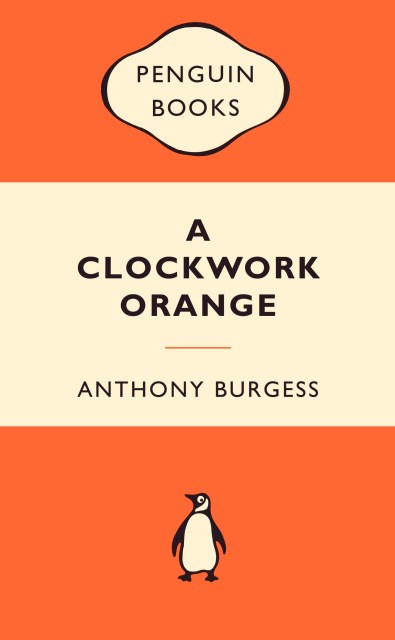 72. A Clockwork Orange
This book is really brilliant and amazing and also SUPER f*cked up and disturbing. I read it like three times when I was fourteen, that's why I'm so weird now.
---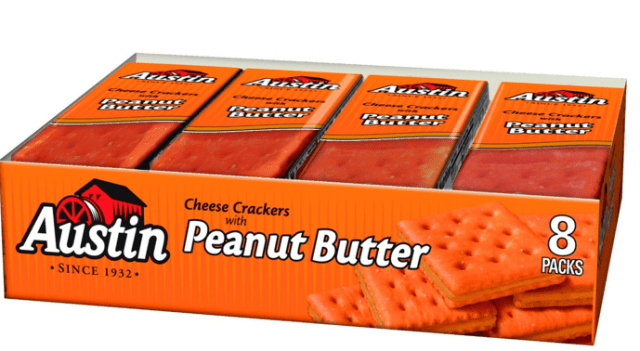 71. Peanut Butter Crackers
Once upon a time, I ate these every day. It was a really special time for my overall health. #neverforget
---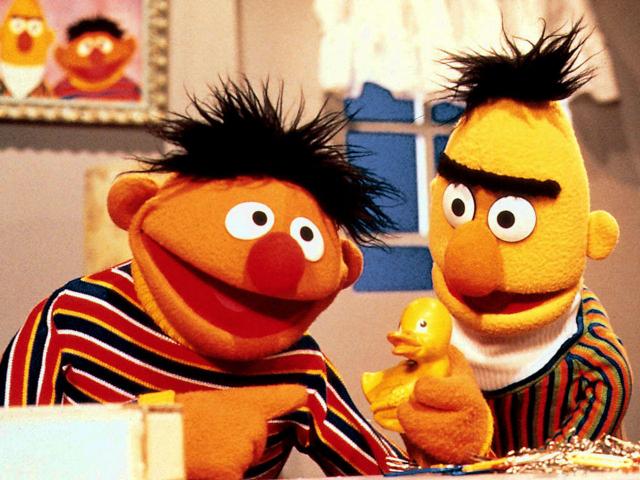 70. Ernie
The thing about Ernie is that he is a child so Bert and Ernie can't actually be gay lovers. I wrote about this once, back before I got into serious journalism like this list.
---
69. The Sacral Chakra
Laneia copy/pasted this to me:
Location: The center of the abdomen
Color: Orange
Parts of the body: Reproductive system, sexual organs, lumbar plexus
Endocrine gland: Gonads
Sense: Sense of taste, appetite
Consciousness: This chakra is associated with the parts of the consciousness concerned with food and sex. It is about the body's communication to the Being inside, about what the body wants and needs, and what it finds pleasurable. The person's ability to have children is also associated with this chakra. If there is not a clear relationship with the element of water, associated with this chakra, the person's relationship with water is a reflection of their relationship with the parts of their consciousness associated with this chakra, i.e. food, sex, or having children. This chakra is also associated with the emotional body, and the person's willingness to feel their emotions.
---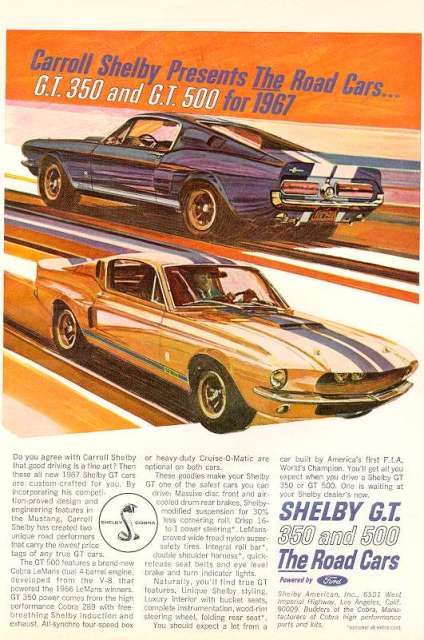 68. Orange & Black Muscle Cars
"Hey orange and black muscle cars are pure sex. You had sex right then just from thinking about them. OR MAYBE I JUST LIKE DYKES IN MUSCLE CARS AND BOLD COLOR CHOICES? Don't worry about it. But seriously an orange 1967 Shelby Mustang is straight up sex, you guys."

– Laneia, Executive Editor
---
67. Hayley Williams' Hair
This person is in the band Paramore and her hair sure is orange!
---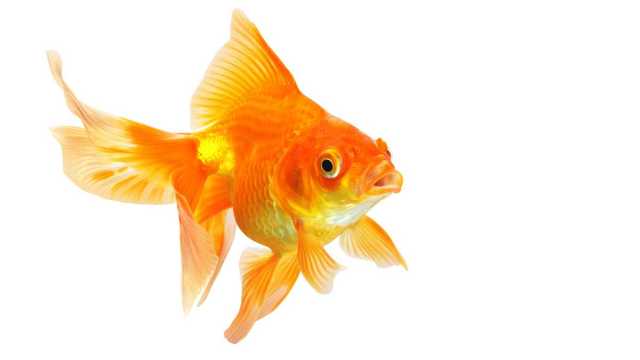 66. Goldfish, the fish
---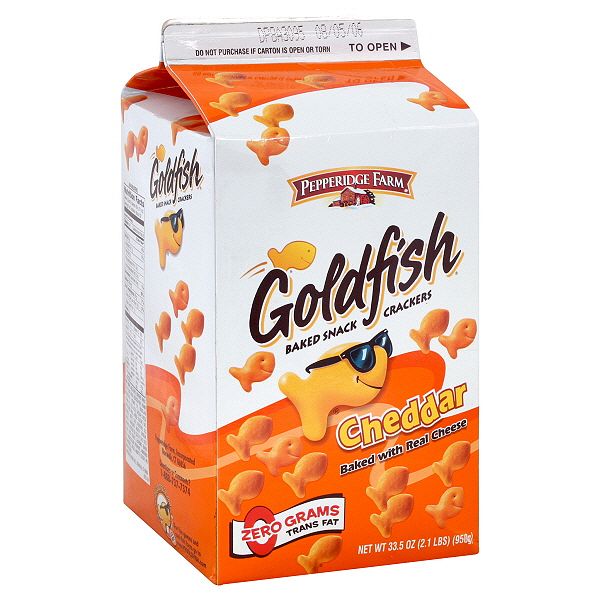 65. Goldfish, the cracker
---
64. The Orange Properties in Monopoly
"The Mediterranean Avenue and Baltic Avenue are the least-landed-upon properties, while the orange properties (St. James Place, NY Avenue, and Tennessee Ave.) are the most, due to their proximity to Jail, making them the most lucrative monopoly in the game. Acquiring the orange monopoly gives you a very high probability of winning."

– Wikihow
---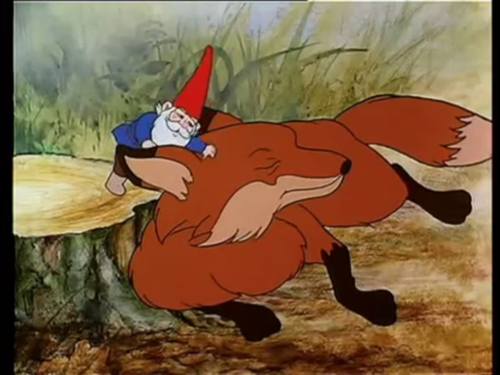 63. David the Gnome's Fox
I think Rachel has a weird definition of "orange" but I'm gonna roll with it anyhow.
"David the Gnome was a show about tiny gnome people united with adorable woodland creatures against large, scary trolls. One of David's key allies was a helpful fox named Swift, who carried David about on his back like a little king of the forest. If I were ever going to be carried on the back of a woodland creature, it would definitely be this fox. "

– Rachel, Senior Editor
---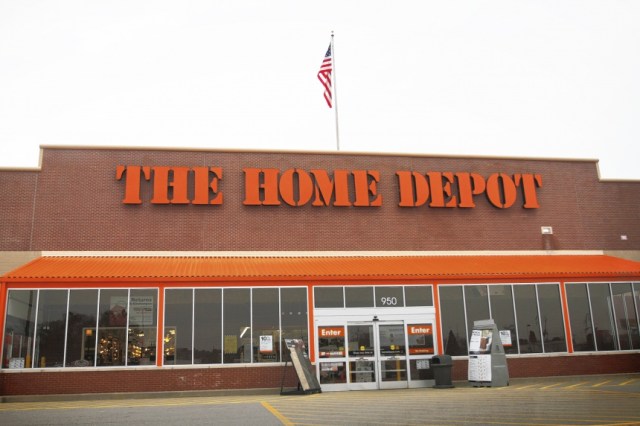 62. Home Depot
"Home depot, the great electric orange experiment in home-based self-determination, where the availability and helpfulness of the staff is inversely proportionate to the square footage of the store."

–Marni, former Home Depot employee and A-Camp Co-Director
---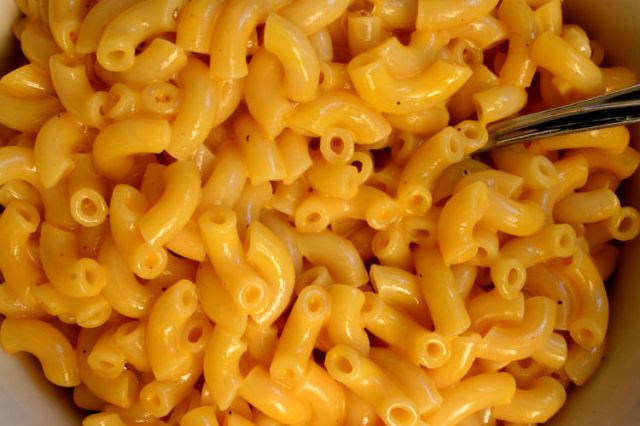 61. Kraft Macaroni & Cheese
Because sometimes you just have to be like, "f*ck it."
---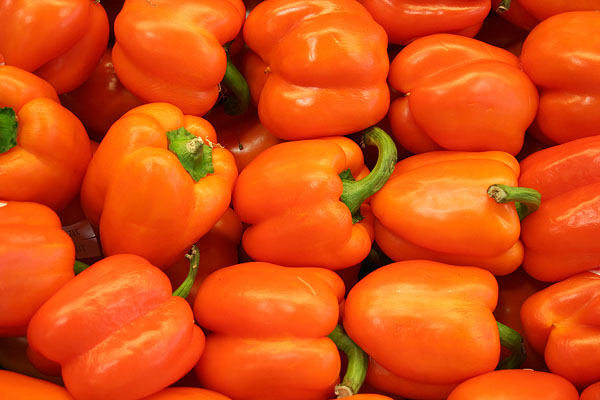 60. Orange Bell Peppers
The dark horse of the bell pepper family.
---
59. This Cat Kate Used To Live With
"This is Orlando, who I lived with in Philadelphia. He is a special cat who may or may not also be a dinosaur of some sort, based on the noises and faces he liked to make."

– Kate, Contributing Editor
---
58. Blogger
Without which none of us would be here today.
---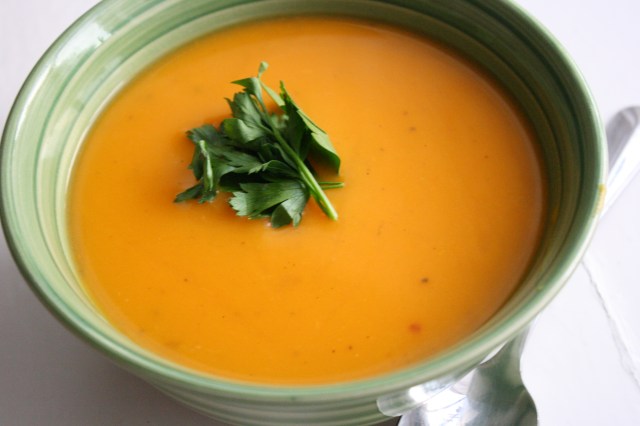 57. Butternut Squash Soup
There are actually SO many good orange soups out there that you should try, for example Carrot Ginger Soup and Pumpkin Soup! This is really just one of many, I want to be sure I get that message across.
---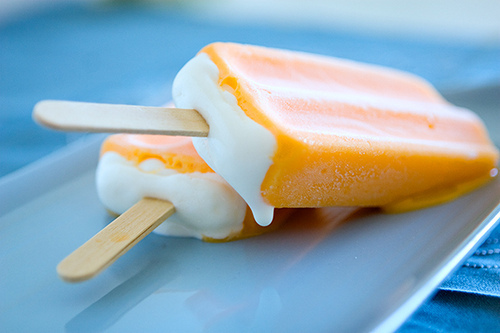 56. Creamsicles
They're so delicious!
---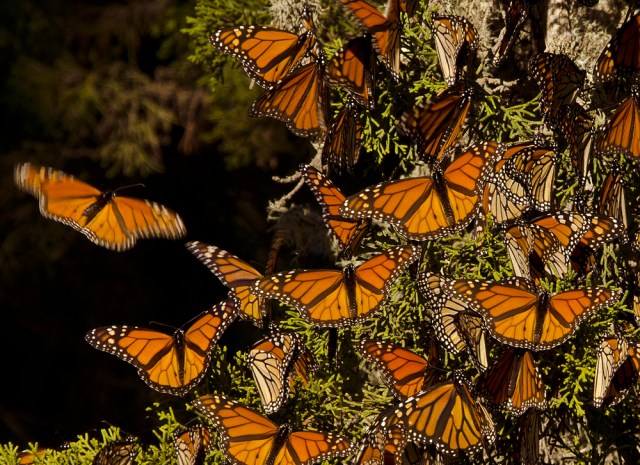 55. Monarch Butterflies
They're so pretty in the air and all over!
---
54. The Golden Gate Bridge
I thought the Golden Gate Bridge was red, but apparently it is painted "International Orange." You learn something new every dang day!
---
53. Chicken Tikka Masala
I know it's predictable but I think it's predictable for a reason and that reason is; "it is good."
---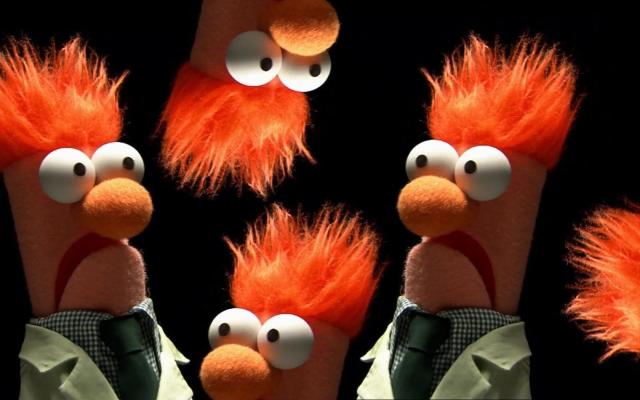 52. Beeker the Muppet
Meep.
---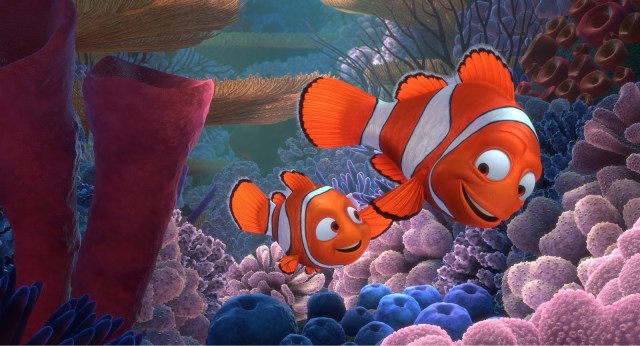 51. "Finding Nemo"
"I cried at Finding Nemo, and I'm only about 7% embarrassed to admit it, and my crying was only about 67% due to Ellen Degeneres' portrayal of Dory. How much of my crying was due to Marlin's being orange? That's for me to know and you to find out by watching Finding Nemo again on your own and, let's be honest, crying."

– Rachel, Senior Editor
---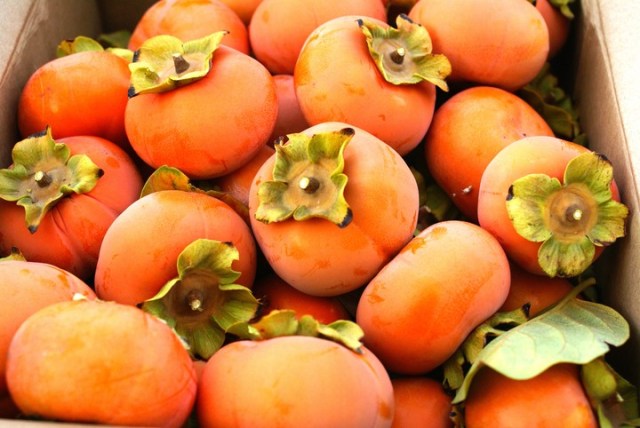 50. Persimmons
"Persimmons are a smallish fruit that you can cut into pieces and put in your mouth and you will be so happy you did!"

– Rachel, Senior Editor
---
49. Iceland Poppies
What if we had a whole field of these in our yard, what then.
---
48. Orange Nail Polish
"I'm gonna buy some orange nail polish today and see how it goes. Megan will be pleased with that use of my time I'm sure."

– Laneia, Executive Editor
---

47. The Detroit Tigers
This is my home team, you see, so I can't very well leave it out.
---
46. Sweet Mango Candle
Once upon a time we had a rich friend and she took us all the way to Key Biscayne, Florida, to a fancy hotel. We went to the spa and had massages, and then we were all woozy and soft and happy. We asked why everything smelled so good and it turns out this hotel had a "signature scent" and that scent was "sweet mango" and those were the candles we'd been smelling.
So my rich friend got us each a Sweet Mango Candle to take home. We'd burn them in our tiny city apartments and try to remember what the ocean looked like and how beautiful it was to feel all woozy and soft and sweet-mango-style.
---
45. Orange Sherbert
It tastes like summer and sunshine!
---
44. Laneia's Orange Jimi Wallet
"it is amazing and has lasted through so many bonnaroos and other things that are crazy, like dinah shore."

– Laneia, Executive Editor
---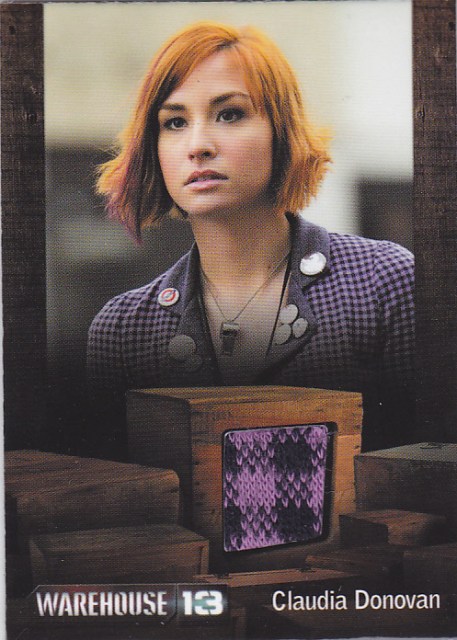 43. Claudia Donovan's Hair
Sometimes when I accidentally dye my hair orange I think, "maybe I could pull off a thing like Claudia" but really nobody is like Claudia, so.
---

"Channel Orange is basically the most perfect thing of all time, which i said in many more words that time I reviewed it for this website autostraddle dot com. a mix of raw, lesbian-like emotion (i can't believe it's not my diary!), the feeling of popping bottles, and fun, top-down cruising music, it provides you with everything you need for emotional catharsis in a relatively short period of time. frank ocean named the album after the color that reminded him of the gay love that shook his entire world, but it's okay to listen to it even if you're like me and the closest you get to appreciating orange in your homogay life is somewhere between your mustard yellow autumn sweater and burnt sienna crayons."

– Carmen Rios, Feminism Editor
---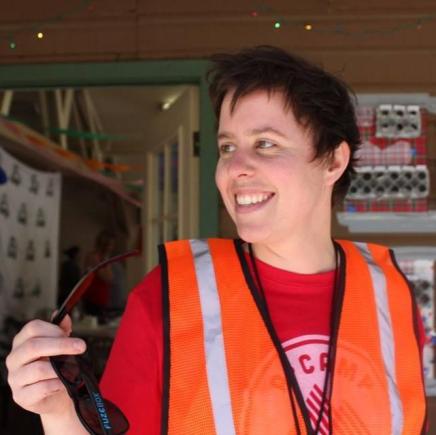 41. Orange Safety Vests
"I think generally speaking wearing a high-visibility vest is always preferable to not wearing one."

– Marni, A-Camp Co-Director
---

40. Dried Apricots
On a scale of 1 to 'dried cherries,' I give Dried Apricots two thumbs up!
---
39. Tiger Lilies
These used to grow in Rachel's backyard when she lived in Doylestown, PA.
---
38. Carrots
They're good for you!
---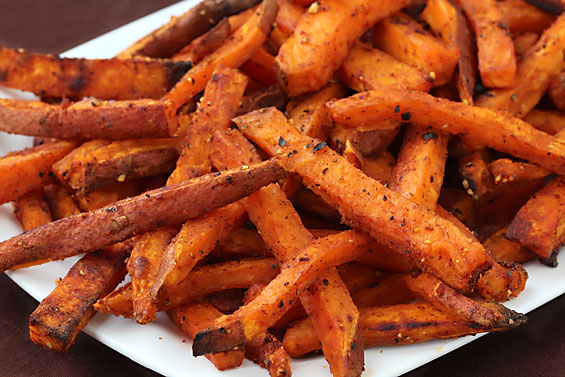 37. Sweet Potato Fries
ALL THE POTATO FEELINGS.
---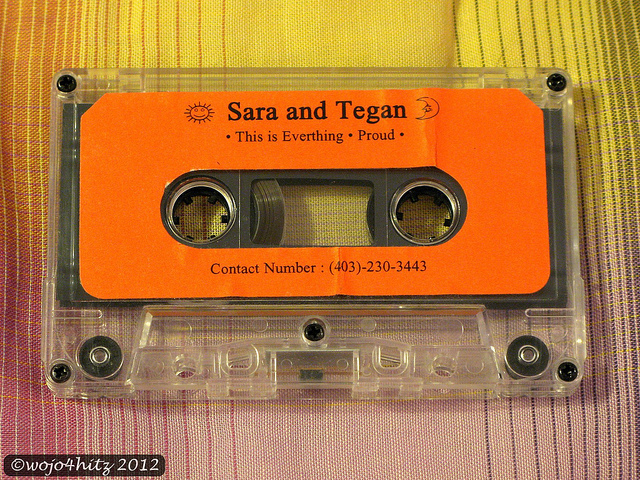 36. Tegan & Sara "The Orange Demo"
I love "This is Everything" so much, I also think it's a good song for kissing somebody you just recently fell in love with while you are autostraddling their lap.
---
35. Tigers
My favorite kind of tiger is probably Simba.
---
34. Babies Dressed Up Like Tigers
I want to have a baby one day so I can dress it up like animals.
---
33. Orange Cream Coolers
Olga's in the mall has Orange Cream Coolers, if you wanted to go to the mall we could go together and get Orange Cream Coolers.
---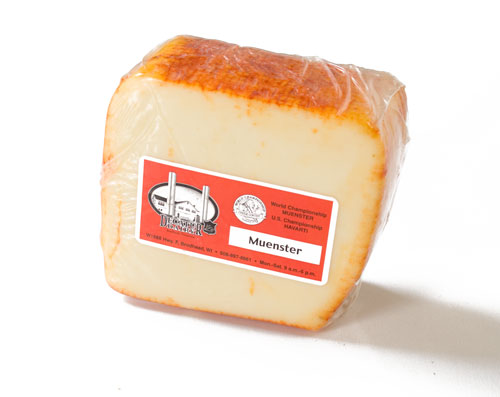 32. The Rind of Munster Cheese
I like this kind of cheese so much that I rarely actually buy it because I feel like it's too good to be true.
---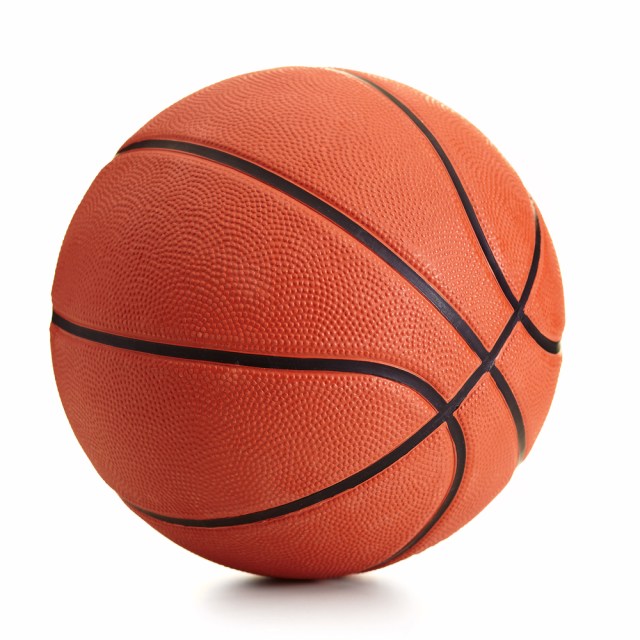 31. Basketballs
"Basketballs are great because if you yell at them when they won't go in the basket, they just keep doing their thing and they don't get upset with you because they get it. They also are the best stress ball you could ask for. Spend some time caressing the leathery dimpled roundness of a basketball and there's no way you won't feel better."

– Brittani Nichols, Sports Editor
---

30. Tigger
Love this guy. Barrel of laughs! Always in the mood to have a good time.
---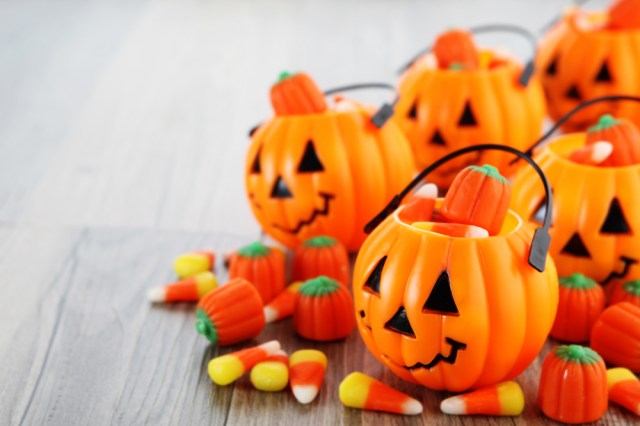 29. Halloween
The official color of Halloween is orange.
---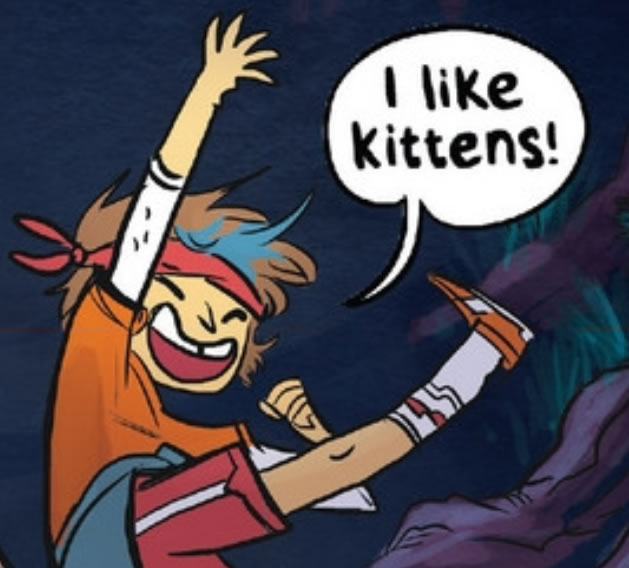 28. Ripley's Shirt in "Lumberjanes"
"Ripley's shirt is orange because that's the color Noelle colored it in her original character design. I think it's because no one was wearing orange yet."

– Forever Intern Grace
---
27. The University of Illinois-Champaign
Because I got born in Champaign, Illinois, home of the Fighting Illini!
---
26. The University of Texas – Austin
"Burnt orange does not look good on anyone but it is the official color of my alma mater, the University of Texas at Austin. And you better believe we have so much mothaf*cking TEXAS pride that we will wear our orange shirts frequently over four years and well into our post-grad days. We live and breathe one of our football mantras, "Come early. Be loud. Stay late. Wear orange." Hook'em Horns!"

–Yvonne Marquez, Associate Editor
---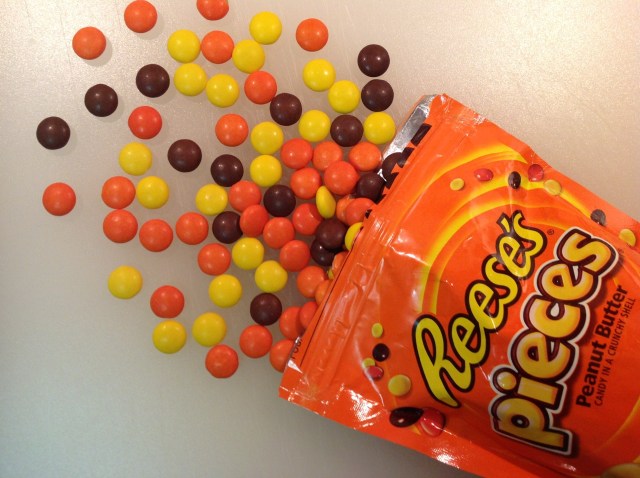 25. Reese's Pieces
I actually invented these, that's why I like them so much. I stood right there in the factory and said "HEY, MORE PEANUT BUTTER." They ignored me but luckily peanut butter M'n'Ms also exist and are excellent in their own special way.
---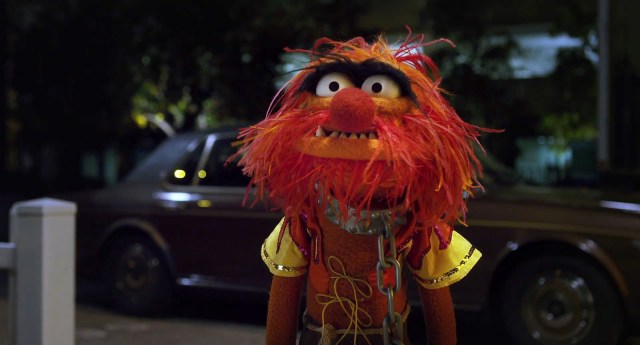 24. Animal the Muppet
Animal represents the animal inside all of us yearning to be free.
---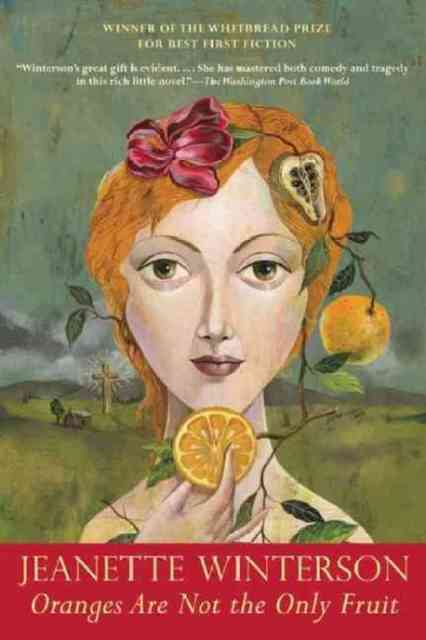 OR ARE THEY???!!
---
22. Scissoring
---
21. Nectarines
FRUITS ARE THE BEST OF ALL THINGS
---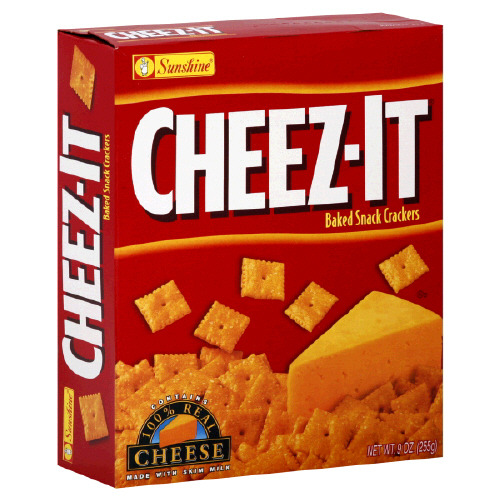 20. Cheez-Its
I used to think that I had some kind of stomach problem because whenever I ate Cheez-Its I would feel really sick afterwards but now I realize I was just eating too many Cheez-Its.
---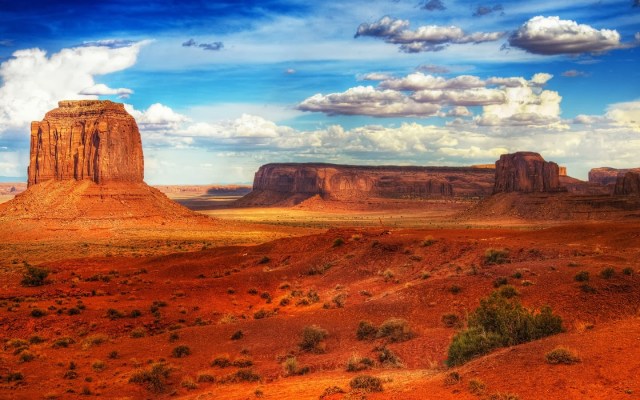 19. Monument Valley
Sometimes when I look at pictures of beautiful things I've never seen with my own two eyes, I get "The Circle of Life" stuck in my head and it's weird.
---
18. Flintstones Push-Up Pops
These were my FAVORITES. Laneia used to save the plastic disc part from the bottom because they seemed really sturdy and reusable but she never really got to live her dream and figure out what to do with them, so.
---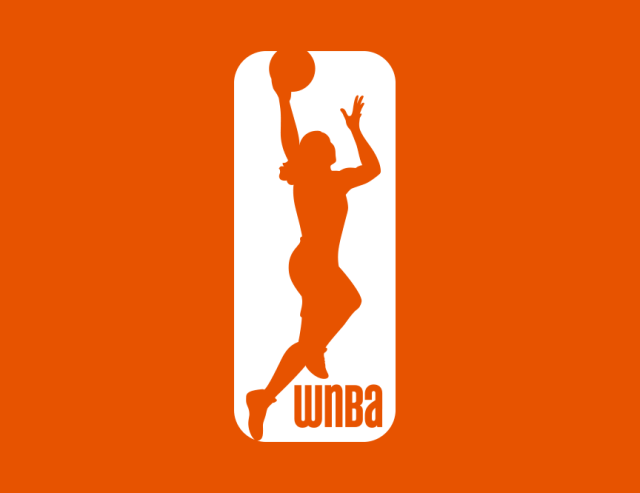 17. The WNBA Logo
The WNBA loves lesbians, y'all, and thus we love the WNBA. It's sort of like when that girl from high school finally comes out and you're like, oh good, now we can get real.
---
16. Cheddar Cheese
---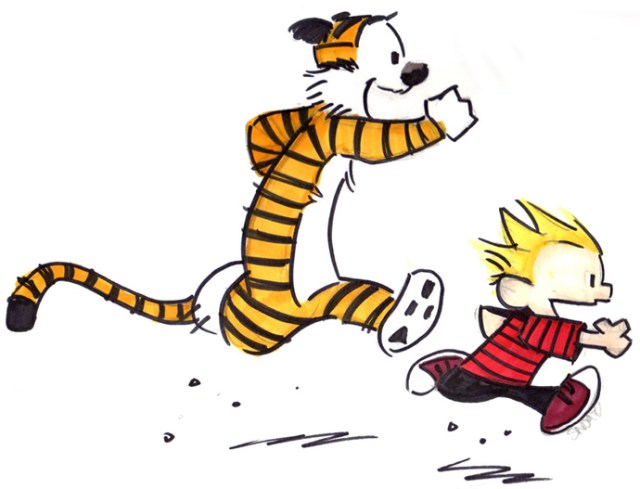 15. Hobbes from "Calvin and Hobbes"
"Hobbes is the best, he is an imaginary friend that blurs the line between real and make-believe. He looks like he would be great to cuddle with and his perspective on life was very valuable to me as I grew up. To sum, I leave you with this quote from a Calvin + Hobbes strip that I memorized in my youth. It's from the G.R.O.S.S. chant– Three cheers for First Tiger and El Presidente, Hobbes! The delight of all cognoscenti. He's savvy, he has a prodigious I.Q. And lots of panache, as all tigers do. In his fancy chapeau he's a leader with taste, May his orders be heeded and his views be embraced."


– DJ Carlytron, A-Camp Special Programming Director
---
14. Prescription Bottles
Nothing beats 'em.
---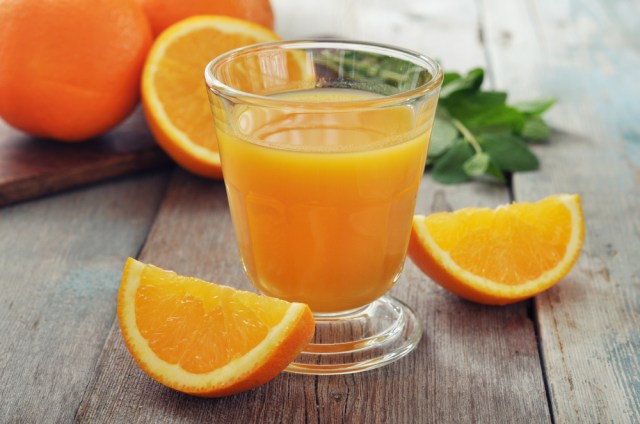 13. Fresh-Squeezed Orange Juice
My pal Marni and I recently had brunch at Little Louie's cafe in Point Richmond and the fresh-squeezed orange juice was the all-time greatest, which was a big relief because it was also really expensive.
---
12. Autumn Leaves
As illustrated I have enjoyed the autumn leaves pretty much since birth.
---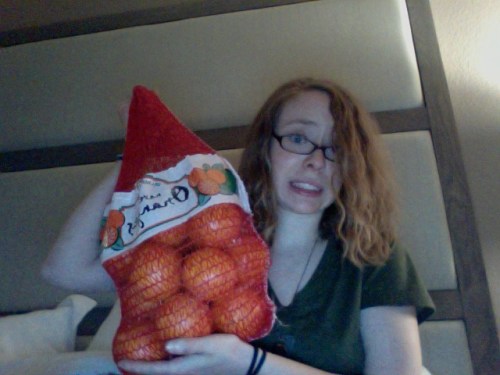 11. This picture of Rachel holding a bag of oranges in Palm Springs
Where did these oranges even come from? Also notice how Rachel is holding them as if the oranges are a baby in a diaper who needs to be changed. This is proof that Rachel will be a great mother one day.
---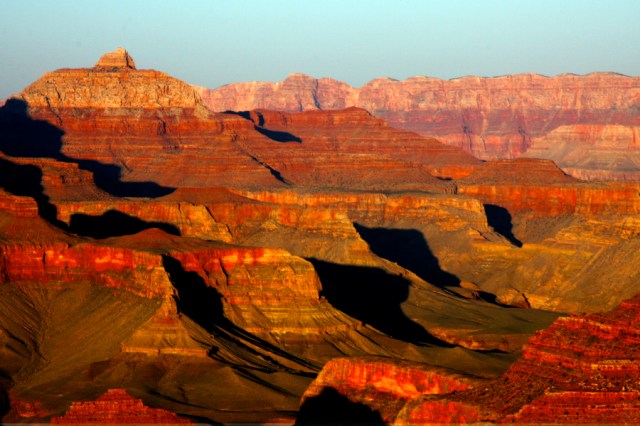 10. The Grand Canyon
IT'S ONLY ONE OF THE GRANDEST THINGS ON THE WHOLE GOSHDARN PLANET!!!
---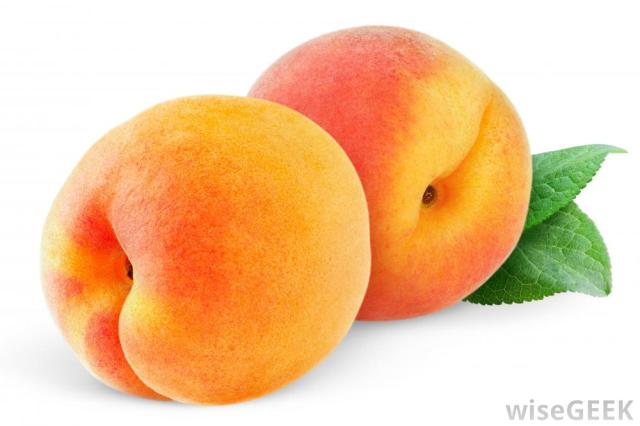 9. Peaches
A bit of time ago, I was going on a hike, and like most of the times I go on hikes, it didn't really occur to me until we arrived at the hike-site that maybe I should've eaten more than half an Odwalla bar for breakfast if I planned on, you know, hiking. Then my pal was like, here, I have a peach in my bag do you want to eat it, and I was like, yes, and it was delicious. Then we hiked a billion miles and got super lost but that's another story.
---
8. Clementines
I like clementines a little bit better than oranges, but they aren't as versatile, so. Look at those tiny little rounded wedges of orangey goodness ugh.
---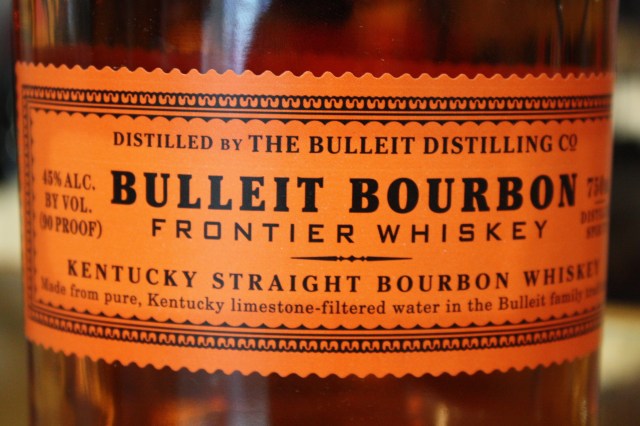 7. Bulleit Bourbon
This is the best Bourbon in the whole universe in my opinion, and therefore it is the best beverage in the whole universe.
---
6. Campfires
Because then it means we're at camp. Can you bring your guitar and the flask and I guess also some water and a blanket, we can sit underneath it together.
---
5. These Books
These are all the books on my bookshelves with orange spines! I was surprised there weren't more, because Penguin really likes the color orange, but here we are. As you can tell I buy all my books brand new and then I keep my books in pristine condition.
---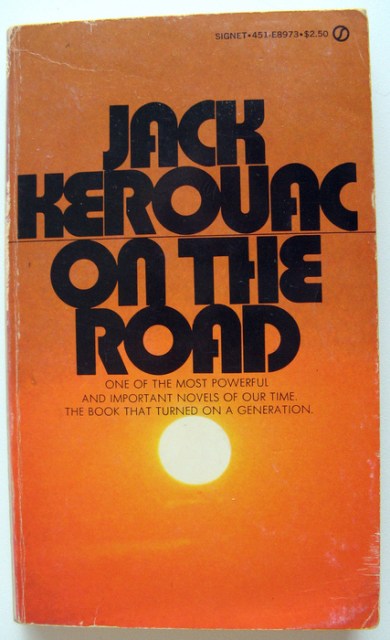 4. This Book
---
3. Sunsets
You can't beat a sunset! One time I played rock-paper-scissors and sunset won EVERY TIME. Every single time you guys.
---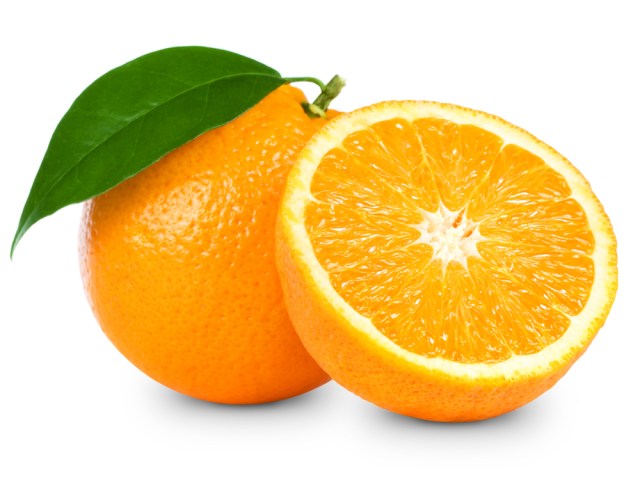 2. Oranges
Oranges are the reason that oranges are orange.
---
1. Orange is The New Black
IS IT TIME YET LESBIAN JESUS CHRIST ON A CRACKER IS IT TIME YETTTTT
Pages: 1 2See entire article on one page