Hi! Back in August, just when I'd begun eagerly anticipating the conclusion of The Real L Word season, looking forward to at least 2-3 weeks of consistent sleeping, socializing, novel reading and strap-on shopping, Executive Editor Laneia and Miss April Sarah Croce decided that Autostraddle was obligated by some higher power to produce a Real L Word parody video.
I said ABSOLUTELY NOT and a month later, here we are!
This is probably how the cast of Saturday Night Live felt week after week of parodying the Bush Administration. I accept that the evidence regarding my hatred for this show is no longer in my favor, despite my deep inner peace with my true feelings. But then Robin made me pee in my pants and I stopped caring either way. The scary part was how easy it was to cast this thing.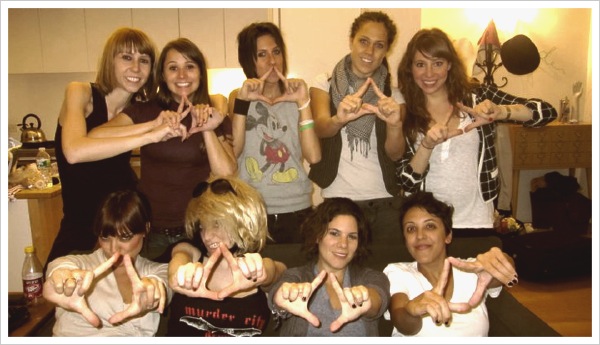 Unfortunately for everyone except me and Carly, who had watched the show weekly for the recaps, nobody else in the cast had seen a single episode of The Real L Word. So they had to go do that, which resulted in some very depressed gchats.
You've seen the preview. You thought it was funny. You will also think this is funny.
+
The New York City cast of this video were filmed by two real lesbians, Millie and Jenn of Onyxrai Productions, and produced by Autostraddle.com and Geek Goddess Productions. The Los Angeles segments (Ilene & EZier Girl and Stamie & Tracy) were filmed by a tripod and Stamie's nanny, respectively.
Conceptualized by: Executive Editor Laneia, Senior Editor Jess R., Sarah H. and Sarah Croce
Edited by: Riese
Ilene Chaiken; Julie Goldman of In Your Box Office With Julie & Brandy
EZ-ier Girl: Brandy Howard of In Your Box Office With Julie & Brandy
Rose: Miss January Jennifer Nieves
Nat: Music Blogger Stef Schwartz
Whitney: Miss April Sarah Croce
Tor: Design Director Alex Vega
Sara: Design Director Alex Vega
Romi: Design Director Alex Vega
Nikki: Editor-in-Chief Riese
Jill: Miss February Julia
Tracy: Haviland Stillwell of the Haviland & Riese Vlogs
Stamie: Stamie Karakasidis of Our Fifteen Minutes
Mikey: DJ Carlytron
Raquel: Photoblogger Robin Roemer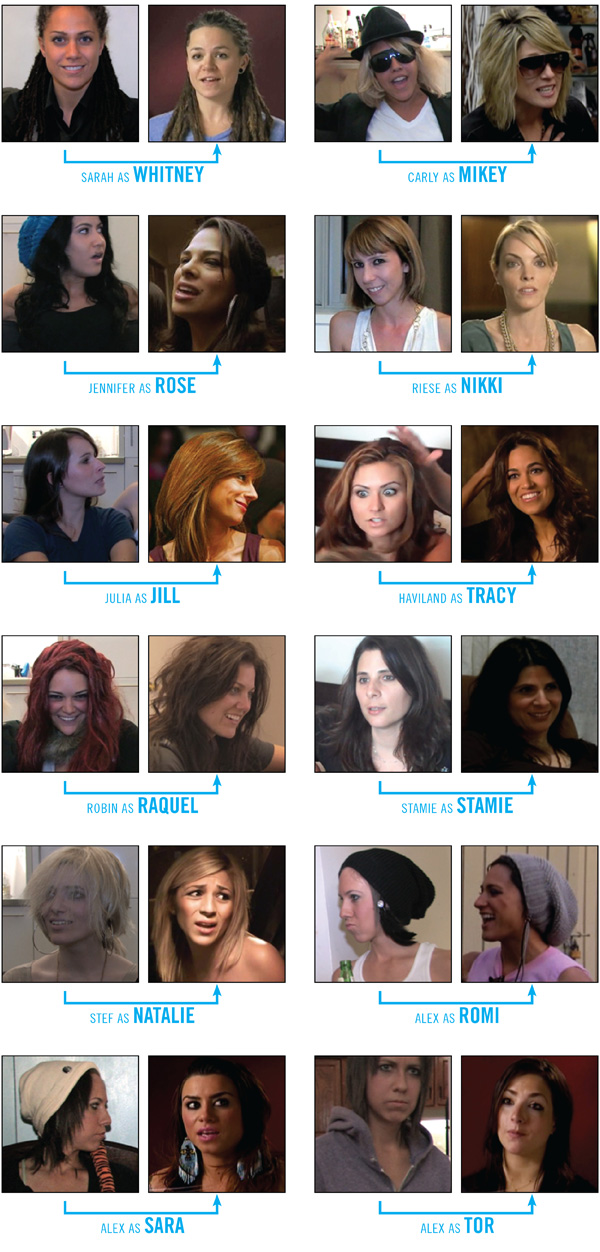 And also, we have some behind-the-scenes photos for funsies: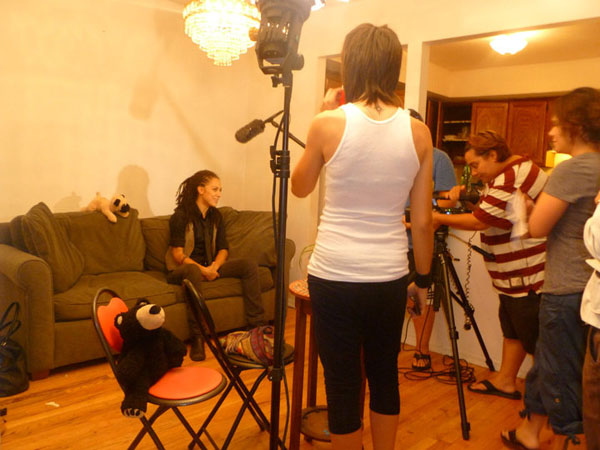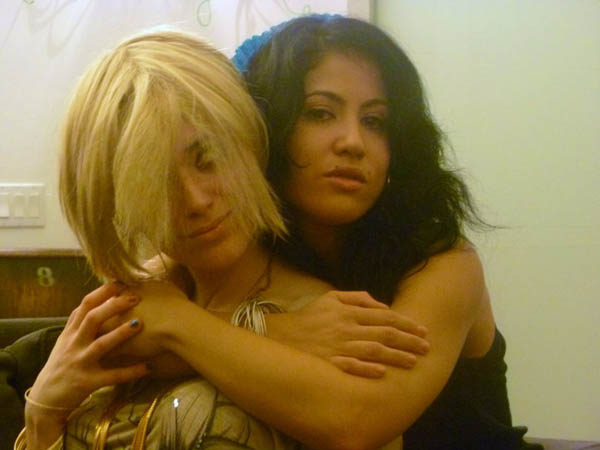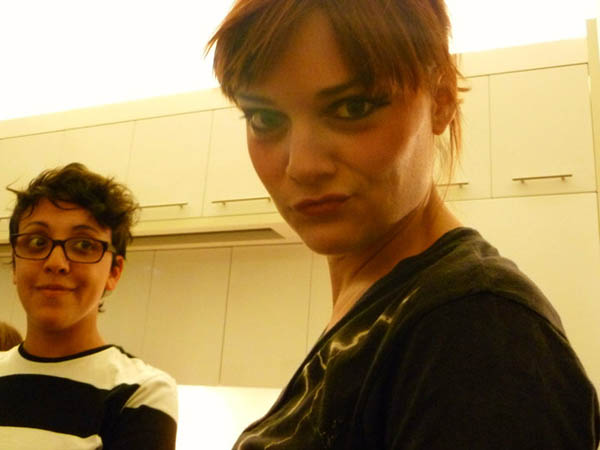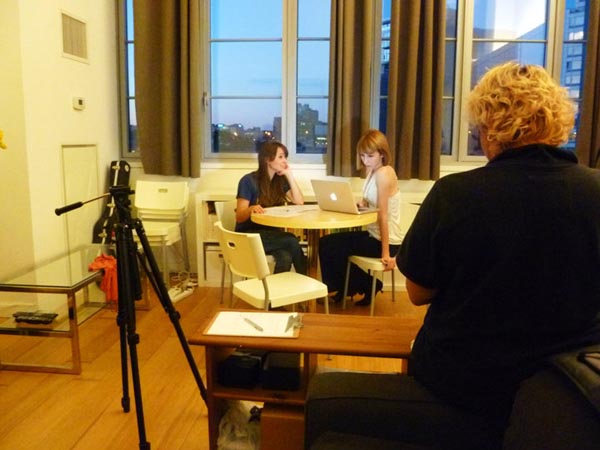 ---
Before you go!
It takes funding to keep this publication by and for queer women and trans people of all genders running every day. And A+ members keep the majority of our site free for everyone.
Still, 99.9% of our readers are not members.
A+ membership starts at just $4/month.
If you're able to, will you join A+ and keep Autostraddle here and working for everyone?
Join A+