I know, you thought it was over. Ladies, real life doesn't just end one day like an ant. It keeps on keeping on. We've been putting together a bit of an epic masterpiece for y'all, it's called "The Real L Word Season One: Looking Back" or "A Retrospective Starring Ilene Chaiken." Riese isn't done editing everything, but that didn't stop her from putting together a SPECIAL SNEAK PEEK teaser/preview that will knock your socks off.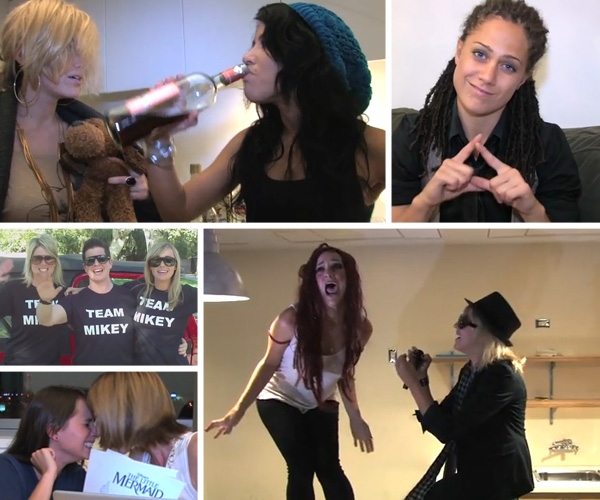 Will this be a masterwork opus of life, much like The L Word: WTF? Probably. It's very likely.
Music provided by the one and only Haviland Stillwell via How I Role. Download the album How I Role today right this very minute! You can sing along! It's an intergalactic romp!
Hold onto your socks, kittens! Get Excited!
+