2017 is the year it begins. In under two weeks, Donald Trump's inauguration will take place. In under two weeks, Donald Trump will be President of the United States. This is the year the resistance takes shape. And for feminists looking for a roadmap, The Crunk Feminist Collection is the newly-printed guidebook that sets the path.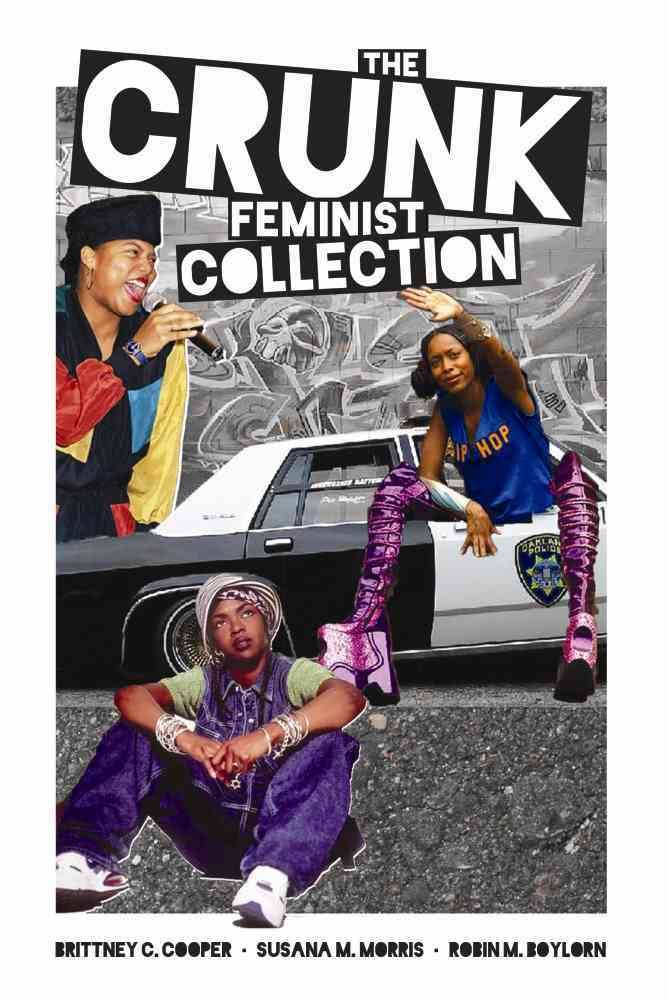 What revolutionaries need right now is a guiding light. In the midst of a flurry of fights, we need to come together and remember our singular purposes, our long-term goals, our vision and our practice. The Crunk Feminist Collection provides us with one, sourced from the lens of Black Feminism — which puts bottom-up movement-building into practice. I've said before that intersectionality is more than a keyword; that it's a way to see the world and it's the only way to build inclusive, accountable movements. The Collection brings that fact to life with essays that meld the personal and the political, address modern questions of race and gender and difference, and defiantly demand a culture that lifts women of color up instead of attempting to break them down. By centering a Black Feminist lens, The Collection provides readers with a more nuanced perspective on everything from gender to race to sexuality to class to movement-building, packaged neatly in easy-to-read pieces that take on weighty and thorny ideas willingly and enthusiastically in pursuit of a more just world.
What emerges in the anthology of posts from the Crunk Feminist Collective blog's first five years are pivotal pieces on reconciling pragmatism and radicalism, navigating "the system" to effect change, survival politics and the vision of a new cultural discourse, building community, and expanding the praxis of academia to encompass those of us living at the intersections. Smart, witty, and engaging, the book breaks down complex ideas that activists confront every day in trying to put their ideology into practice with empathy, authority, and plenty of rallying cries.
The Crunk Feminist Collective is more than an online space. It is, in practice, a tiny revolution. Run with a "collectivist" spirit, members of CFC are encouraged to talk to one another and to their larger community, even in moments of disagreement, and find pathways forward even in divergence. As we move into a new political landscape in which we find that vulnerability spans fragmented communities, we need unity. The next steps the left takes — and the direction in which feminism must move — is one in which unity is the ideal and solidarity is accountability. It is one in which those who live at the intersections must take the reigns and steer the course. CFC lives this revolution — through collectivism and conversation, through the bridge of our world and our vision for it, through the place where personal and political meet.
By setting up a home at the colliding point, CFC created a space unlike any other. Now, they've also published a feminist anthology unlike any other.
We need now, more than ever, a spirit for the resistance — and the revolution. Whether we're pushing back or moving forward, we've arrived at a crossroads in which it is abundantly evident that we cannot leave anyone behind. Let's vow that the next steps will come from the intersections. Let's vow that the world we're dreaming of will come when we realize we truly are stronger together — and that we refuse to abandon each other.
Let's get ready to fight. And let's start here.
---
Rebel Girls is a column about women's studies, the feminist movement, and the historical intersections of both of them. It's kind of like taking a class, but better – because you don't have to wear pants. To contact your professor privately, email carmen at autostraddle dot com. Ask questions about the lesson in the comments!