PROP 8
You probably remember that day back in August when Prop 8 was ruled unconstitutional and gays across the country and internet rejoiced. You may also remember how Rachel wrote amazing recaps of the trial and we were all astonished by just how coocoo for cocoa puffs the Yes on 8 side was. It was a rollercoaster ride of emotions. Well. Even though we won/are right, Prop 8's sponsors haven't given up yet – they're still out there, twitching nervously in their underground/mountainside lairs, trying to hatch plans to destroy us.
Prop. 8 supporters are now arguing that the appeals court exceeded its jurisdiction when it ruled the measure unconstitutional. Prop 8's backers, concerned about the impending apocalypse obviously, are attempting to mitigate the results of such a disaster by arguing that only the plaintiffs named in the Prop 8 trial should be allowed to get married, as opposed to the right being extended to the entire population of California. That way only six newborn babies will die of scurvy, instead of all of them and the cattle.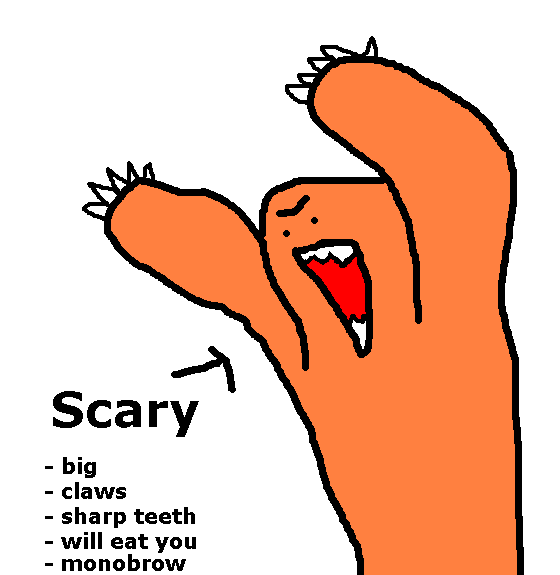 On Friday night, ProtectMarriage.com filed arguments urging the 9th District Court of Appeals – scheduled to hear the Prop 8 case in December – to overturn Judge Walker's decision, or at least rule that it only applies to the two couples named on the grounds that Boies and Olsen, the lawyers representing Team Totally Right, didn't file the suit as a class action on behalf of all gays and lesbians. We're pretty sure that the Court of Appeals won't go for that, but it does seem like it has some legal merit possibly? Maybe one of the Hot Brains in the comments could postulate about possible outcomes here.
In totally conflicting news that might make you feel guardedly reassured at best, a new poll indicates that the majority of Americans are not total fucking assholes, and most actually support gay marriage:
"A narrow majority of Americans support allowing gay and lesbian couples to marry, a new AP poll released Monday found. When asked, "Should the Federal Government give legal recognition to marriages between couples of the same sex, or not?wp_posts52 percent of respondents answered "yeswp_postsand 46 percent responded "no.wp_posts
Not exactly a sweeping majority there but presidents have been elected with less.
MONTANA
While we're sure that most people who live in Montana are sweet and lovely, it's possible a large majority of that 46% who remain assholes live in Montana:"Our latest black eye is the Montana GOP's attempt to outlaw homosexuality," writes Bob Wire, one decidedly non-asshole Montanan. "For all their flag-wrapped bluster about 'individual freedoms,' they sure seem anxious to quash as many as they can." Hopefully not, because Riese has long considered moving to Missoula and studying literature, and hopes that it will not be illegal for her to do so.
Elsewhere in Montana, professional/recreational assholes the Big Sky Tea Partiers in Helena are hoping people won't stay mad about recent blatant and incendiary anti-gay statements made by their (now former) president, Tim Ravndal, who joked about Matthew Shepard's death on a facebook thread. Democrats in Montana think that the Tea Partiers there have undermined any credibility they may have had with all their hate speech, but we're pretty sure the whole "tea bagger" thing ensured they didn't have any to begin with. Either way, isn't it neat how politicians are getting in trouble because of facebook? I still think it's too soon for that movie, though.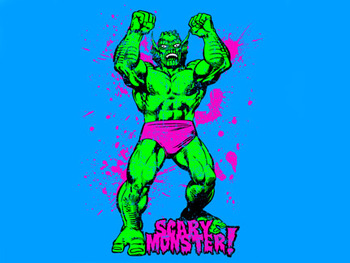 BISHOPS
Montana doesn't have a monopoly on assholes, though, there are also a few in Minnesota – apparently, Catholic bishops there are getting ready to campaign against gay marriage in the upcoming general election. "The bishops of Minnesota are alarmed by the continuing attacks on the institution of marriage, and we are taking action." They are taking action! If they don't care way too much about the kinds of parties we have, then WHO WILL?
IOWASSHOLES
Meanwhile in Iowa, former Tea Party gubernatorial candidate Bob Vander Plaats is campaigning to have three Iowa Supreme Court Justices – whose jobs are on the line in November – thrown off their benches for their part in a recent 7-judge unanimous decision to not make gay marriage illegal in the state. Upon reading this we quickly came to the unanimous decision that there is a 46% chance our society is in apocalyptic decline.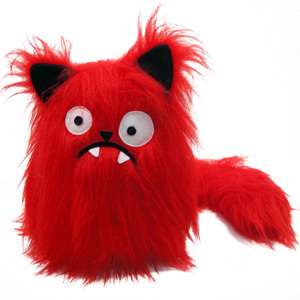 DADT
You may recall that recently a judge in California quietly ruled that DADT was unconstitutional. In the interest of staying on top of things, you should probably know that the Senate is going to vote TOMORROW on an amendment to the 2011 defense authorization bill which, if passed by both houses and endorsed by President Obama, would end any further discharges of military personnel under DADT. John McCain is trying to stop the debate from happening until the Pentagon has completed its study into the possibly impacts of repealing the policy, but he might not get his way. You can read more about DADT's dubious history here and also read about actual gay service members' experiences here.
Famous non-asshole Lady Gaga has been lobbying heavily in support of DADT's repeal, and is taking her fight to Maine, where she spoke at a rally in Portland today calling DADT "wrong, unjust, and fundamentally against all that we stand for as Americans." She was not wearing a refrigerator dress but was wearing really cute glasses.