BISHOP GENE ROBINSON RETIRES
In 1947, Gene Robinson was born in Kentucky, suffering from illness and temporary paralysis in his infancy. His parents' physician told them to expect their son to die at any moment – but he didn't die. He grew up, his family so poor that he was ten years old by the time his parents — who were sharecroppers — could afford running water for their home. In 1965, he left for The University of the South in Sewanee, Tennessee, on a full scholarship.
It was there that he first felt "the calling" of the ordained ministry and subsequently went on to receive a MASTER OF DIVINITY (doesn't that sound like a superpower or something?) from the Episcopal General Theological Seminary in New York City, where he met his wife Isabella "Boo" McDaniel. He kinda already knew he was gay but you can't go wrong with a lady named Boo, amirite? They went ahead with the marriage, had two kids, and, after Robinson had been ordained as a deacon at the Cathedral of the Diocese in Newark, New Jersey and then ordained as a priest at Christ Church in Ridgewood, started a business together in New Hampshire. The business was half-camp, half-ministry: the camp portion was called "Pony Farm," (amazing) and still exists under Boo's direction as a horse camp for kids. We imagine it looks a little something like this: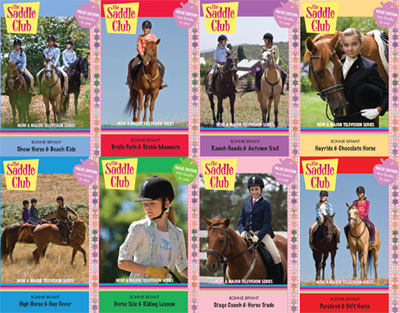 Gene Robinson went public about his sexuality and got divorced in the 80's. He met his current partner, Mark Andrew, while vacationing in St. Croix in 1987. (They were joined in a private civil union in June of 2008.)
Gene Robinson is famous, brave and awesome: on June 7, 2003, he was elected into the New Hampshire Diocese and became the first openly gay, non-celibate priest to be ordained as a bishop in a major Christian denomination believing in the historical episcopate. His ordination was met with both "outrage" and "celebration" and divided Anglicans around the globe, because gay people are evil.
You may remember Gene Robinson for the following reasons:
1) For The Bible Tells Me So, an amazing documentary that your parents need to see if they say G-d doesn't like you being a homogay.
2) He led the invocation at Barack Obama's swearing-in in 2009, although his piece was mysteriously left out of media coverage of the event.
Last week, Robinson announced his intention to retire in 2013, at age 65, seven years before the normal bishop retirement age of 72. Addressing a small parish in Wolfeboro, N.H. on Sunday, Robinson said this:
"The fact is, the last seven years have taken their toll on me, my family, and you. Death threats, and the now-worldwide controversy surrounding your election of me as bishop, have been a constant strain, not just on me, but on my beloved husband, Mark, who has faithfully stood with me every minute of the last seven years.''
Y'all, not everybody was very nice to this guy who was just trying to SPREAD G-D'S LOVE TO THE PEOPLE OF THE WORLD. Unfortunately, along with a gay man comes, as you know, the apocalypse, death, destruction, polluted children, potato famine, etc. Some amazing Freedom Fighters were SO opposed to Robinson's new job that Gene Robinson had to wear a bulletproof vest to his consecration.
They said his consecration "hindered missions in Muslim countries" and "distressed conservative congregations everywhere." He was excluded from an important 2008 conference of some kind amid threats from world religious leaders that they could not possibly attend this Lambeth event if the gay guy was gonna be there.
Gene Robinson was born into adversity: he lived when doctors believed he would die and he went on to thrive within an institution that told him, for years, that he was unwelcome. But at the end of the day he is only human. As homogays, we expect our leaders to not only be capable of leading, but be capable of leading with adversity all up in their faces.  Sometimes it's not about what you can do, it's about what you can take.
In his retirement speech at St.Paul's in Concord, Gene Robinson said:
"This is the one place on earth where I am not 'the gay bishop.' I believe that you elected me because you believed me to be the right person to lead you at this time. The world has sometimes questioned that, but I hope you never did."
Here's Gene Robinson's It Gets Better Video:
ANDREW SHIRVELL:
If being a Bishop isn't quite your style, maybe you'd be interested in municipal government?
Andrew Shirvell, Assistant Attorney General in Michigan, who attacked U-M student body president Chris Armstrong on his anti-Chris-Armstrong blog, IS FIRED. Shirvell had called Armstrong a "radical homosexual," a "Nazi" and "Satan's Representative on the Assembly." No word on who, if anyone, will be taking on the Satan's Representative position later this year, but I hope they're more familiar with the rights protected in the first amendment than this guy.