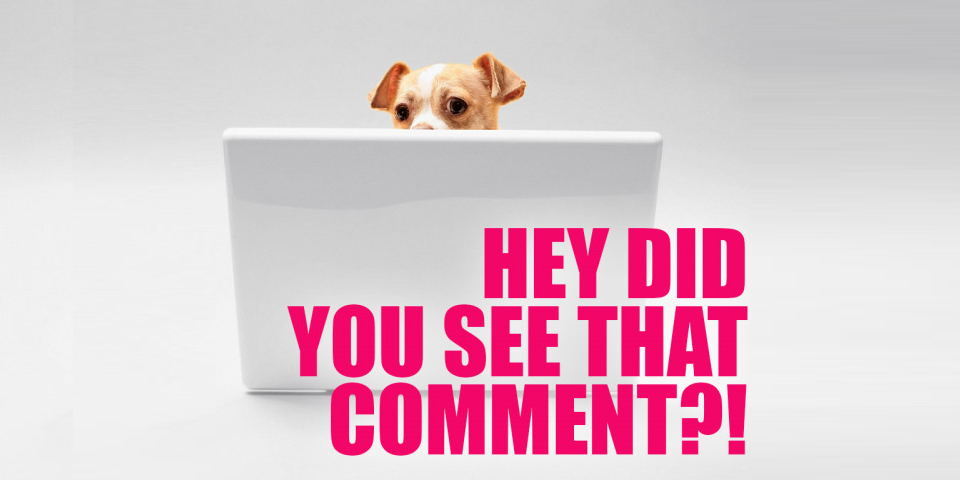 Hello! How was your week? However it was, I can hands-down guarantee that it was not as eventful as Laneia's week; she mentioned Melissa Ethridge's very gay pants in Also.Also.Also and the following Twitter thread ensued!
So what I wore last night and how I looked seemed to be a thing, just know my desire to be warm in single digit weather will always be greater than my own personal vanity…poofy jackets and long underwear rock! https://t.co/xa9NILiL97

— Melissa Etheridge (@metheridge) January 21, 2019
Hey! I don't think that! It was sweet what you said, and they are very gay pants! Lol! I didn't want to retweet the not so nice comments. Speak true @grrreen https://t.co/5gglMTs9lh

— Melissa Etheridge (@metheridge) January 22, 2019
The Internet truly is a magical place.
In other very gay news this week, Stormy Daniels came out as bisexual.
Meg wrote us some Queer Tarotscopes! Welcome, Meg!
Molly went to the Los Angeles Women's March.
Valerie's recaps of Supergirl are back, and this episode was a tear-jerker!
This was SUCH a great read, from Carmen: How Coretta Scott King Leveraged MLK's Legacy to Fight for Gay Rights.
Rachel wants you to write a better Tinder bio!
The pic of Janelle Monae at SoulCycle in this week's No Filter has killed me dead forever and ever, amen.
Vanessa thinks you're hot, and you should too. Read this, babes! Because babes you are!
And then there were your comments AND YOU WERE ALL SO AMAZING AND FUNNY THIS WEEK!
---
On NSFW Lesbosexy Sunday Is Over Nudes:
The Bed, Bath and BEYOND Award to Jordan:

On Stormy Daniels is Bisexual: Adult Film Actress Comes Out As Fan of Fisting Girls:
The Treat Yourself Award to Maggie McMuffin:
On How to Write a Swipe-worthy Dating App Bio:
The Tinder? I Married 'Er! Award to Alicia:
On No Filter: Janelle Monáe Does SoulCycle So I Guess We All Do SoulCycle Now:
The SoulCycle: Rainbow Road Award to Caitlin: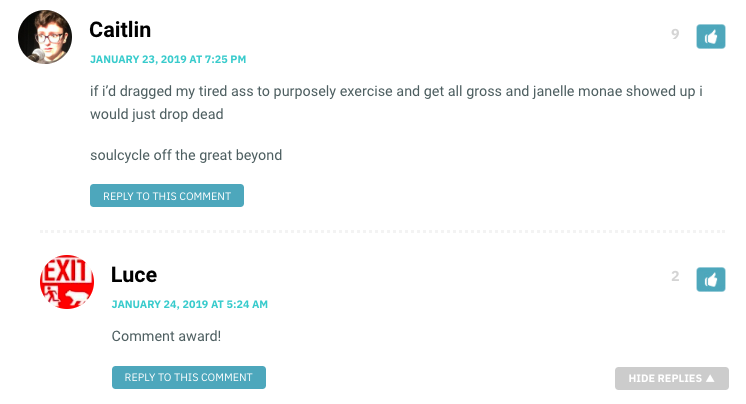 On Your Homework For 2019 Is To Assume Everyone Thinks You're Hot, I'm Serious:
The Thank Huji-Sus Award to Molly Priddy: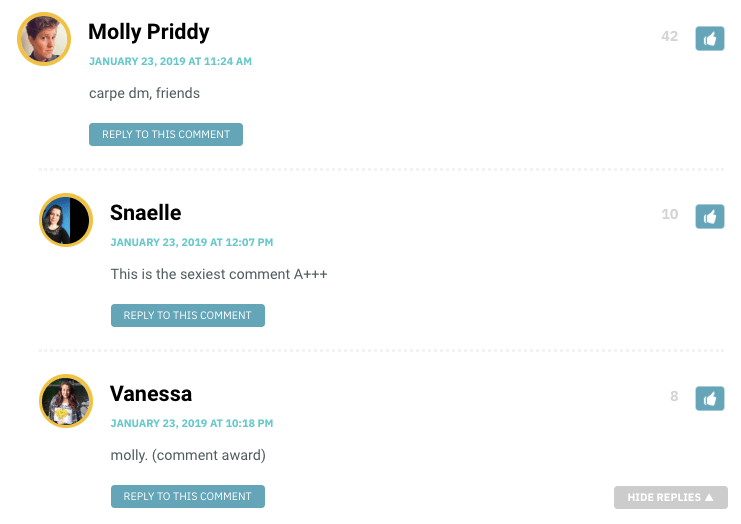 And the Babe with the Power Award to Jay: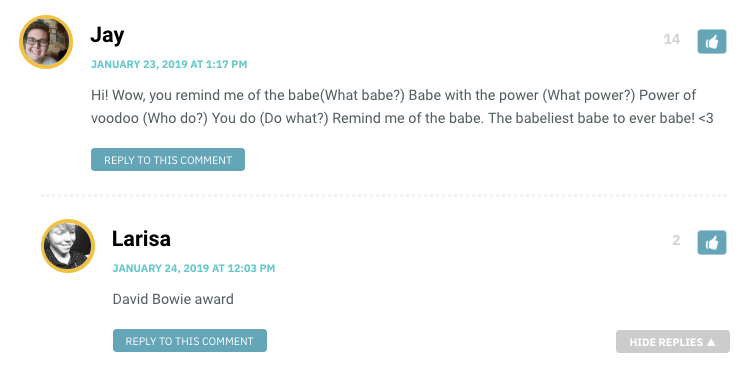 On I Watched Lesbian Classic "Disobedience" and Be Quiet Tiffany:
The Reductress Redress Award to Sally and bakoelsch: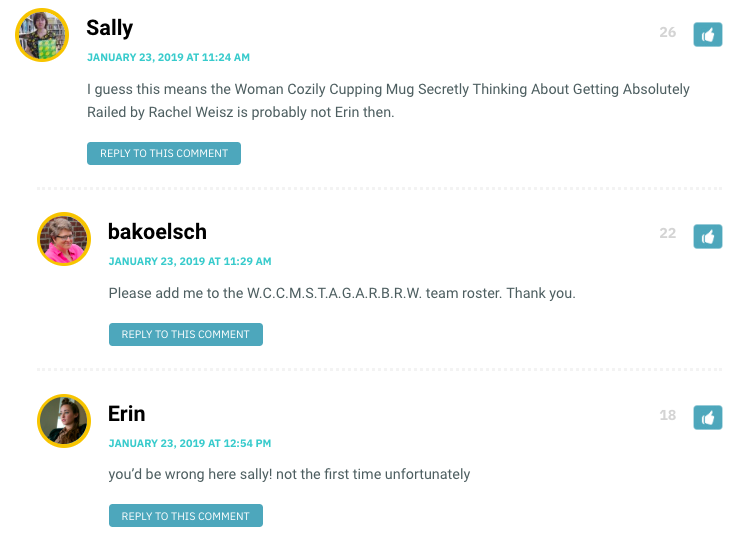 And the P.R. Department Award to Kris: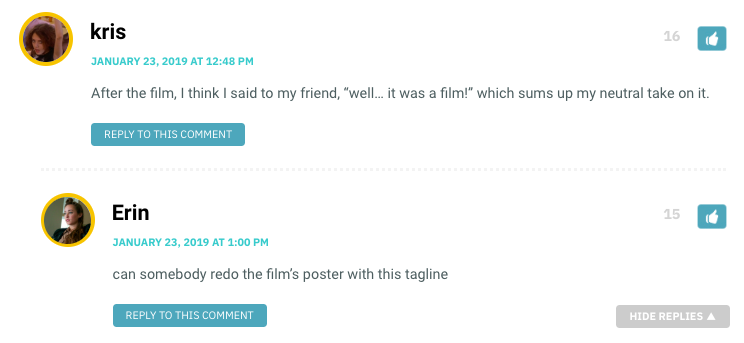 And on Pop Culture Fix: Delightfully Weird Period Lesbian Film Gets Ten Oscar Nods and Other Stories:
The Gal Pals Award to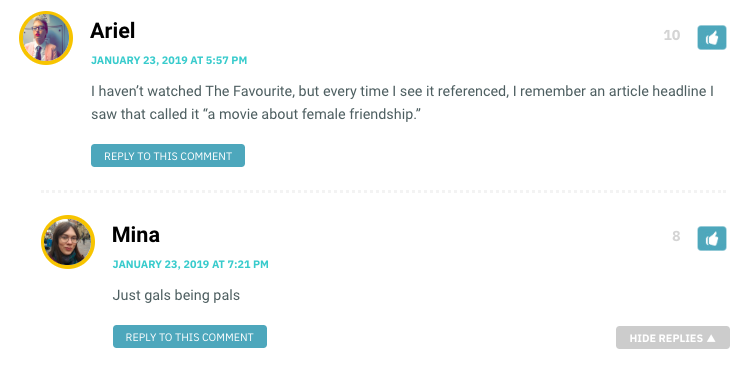 ---
See a comment that needs to be here? E-mail me! Queergirlblogs [at] gmail.com.