Stormy Daniels, the adult-film actress and dancer who came into the public eye this past March when she courageously filed a lawsuit against certified overcooked idiot and alleged President, Donald J Trump, has come out as bisexual on social media.
Apparently, Stormy Daniels' attorney, Michael Avenatti, was in a twitter feud with right-wing shithead Tomi Lahren regarding Trump's decision to celebrate a college football team's success with Big Macs and cold french fries. Eventually, another Twitter user, who'd clearly been enjoying their popcorn, suggested that Stormy engage Tomi in a fist fight. Do y'all remember that MTV claymation show Celebrity DeathMatch? I think about that a lot.
Daniels replied, "I'd enjoy using my fists on her… take that how you will. *wink wink.*" When asked by followers if this was a lesbian thing, she revealed: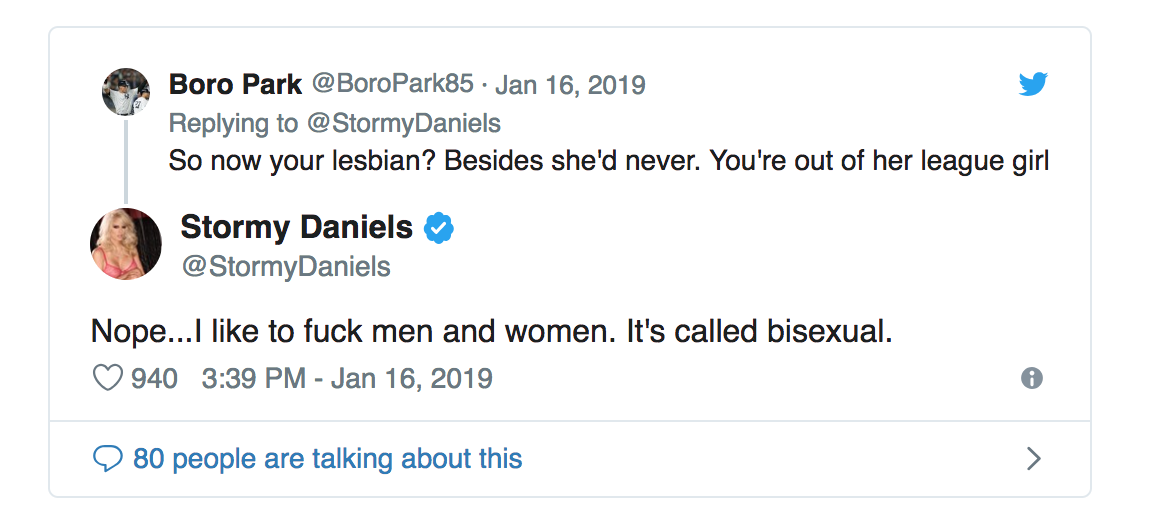 Tomi Lahren has since moved on to talking shit about Cardi B and Alexandra Ocasio Cortez, while Stormy has been tweeting about the MAGA bigots at the Indigenous People's March and sex workers' rights. (It is important to note that Cardi B has accurately informed noted racist Tomi Lahren "Leave me alone I will dog walk you.")
When told it was unbelievable that any woman would want cunnilingus from Stormy, she responded:

When told that her bisexuality was merely performative, she responded: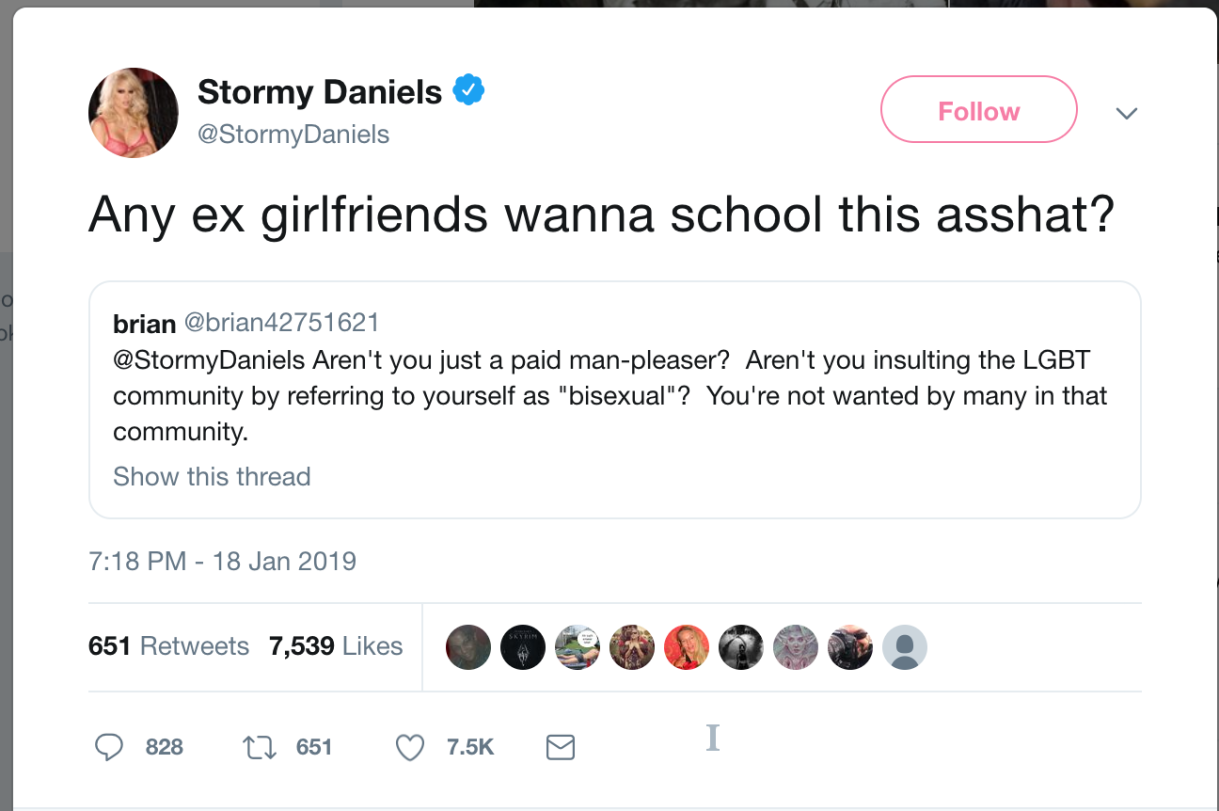 In the thread that ensued, many members of the LGBT community expressed their appreciation of and for Stormy Daniels. In response to the above tweet that asked Stormy, "Aren't you just a paid man-pleaser?", one wise tweeter named Jon Rudolph astutely noted, "On some level, aren't we all just paid man-pleasers?" Indeed we are, Jon. Indeed we are.