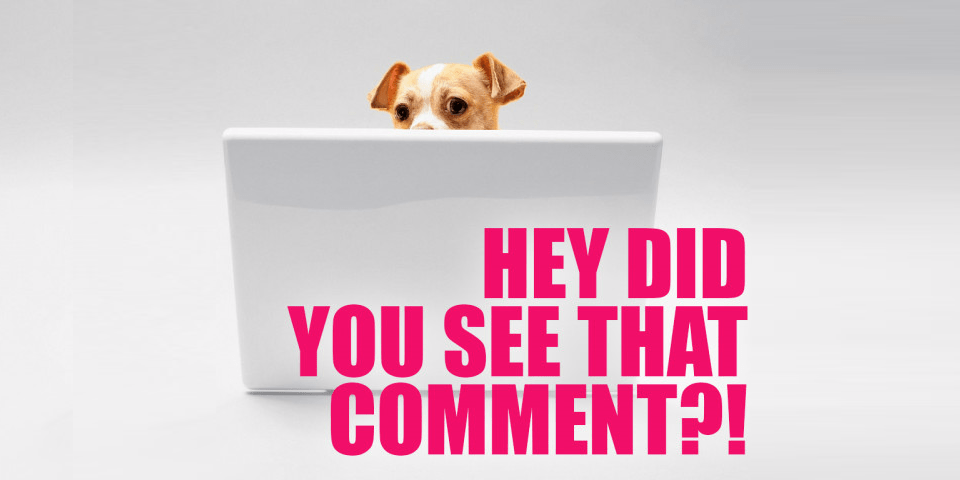 Good morning, poppyseeds! The sky is grey and the rain is falling softly and here in California, that's a very good thing. Wishing you the precious smell of rain today!
This week, Em knows which Great British Bake-Off recipe you are! I mean which recipe you should make!
Carmen reviewed Debbie Millman's Why Design Matters and proclaimed it pure lesbian brilliance! What more could one want out of a book?
Kayla knows the saddest songs EVER, at least if you're a Cancer.
Nic has high hopes for the Proud Family reboot!
What do you do when your industry is inescapably  sexist? Himani's got some helpful thoughts in You Need Help.
Here are some ways to help Ukrainians.
Gillian Anderson plays very-much-in-love-with-a-woman Eleanor Roosevelt in Showtime's new miniseries The First Lady, and we are ready for it! (Heather notes in her review that when Associated Press reporter Lorena Hickok met Eleanor at the Democratic convention in 1932, she wired her boss to say "This dame has enormous dignity," a sentence from which I fear my swooning heart shall never, ever recover.)
For the Red Flag series, Chinelo wrote about combative communicators.
Want to read something bisexual this month? Casey's got you covered! I personally LOVED Who is Vera Kelly?
And then there were your comments!
---
On Quiz: Which British Bake Off Recipe Should You Make Next?
The Teatime Award to Deli Twotone:

On Playlist: The Saddest Songs Ever, According to Cancers:
The Friendship is Magic Award to shura:

On March 2022: What's New, Gay and Streaming on Netflix, Hulu, HBO Max, Amazon Prime, Peacock and Paramount+:
The Buried the Lede Award to caitrw:

On You Need Help: How Do I Deal With the Inescapable Sexism in My Industry?
The Dolphins and Unicorns and Glitter, Oh My Award to anna:

On Gillian Anderson and Lily Rabe are Queer Loves Eleanor and Hick in Showtime's "The First Lady":
The FBI Basement to First Lady Pipeline Award to :):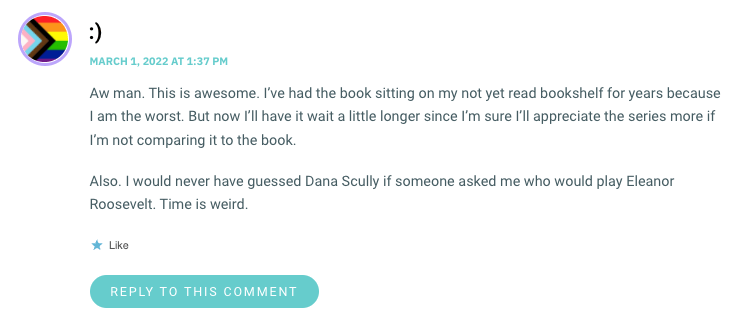 And on Pop Culture Fix: Zoë Kravitz Says Her Catwoman Is Bisexual, Probably Can't Sit Right in Chairs:
The Works Like a Charm and Made Me Gay Award to Dani Z: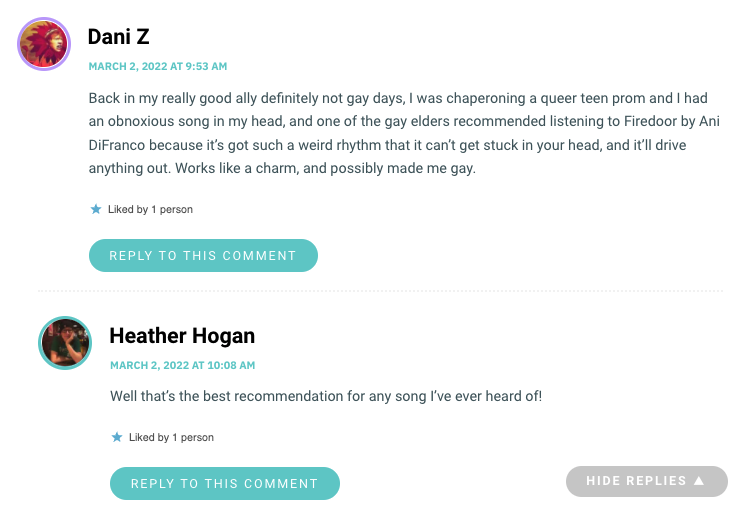 And the Stop Calling Me Warren Award to Not hanson:

---
See a comment that needs to be here? Let me know! Tag me [at] queergirl.