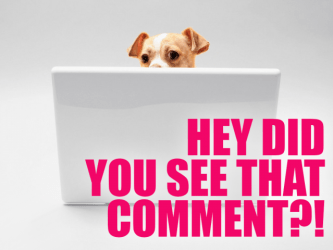 The low point of my week was when my wife took one look at me in my new shirt and said that it made me look like Larry King. Not exactly ideal.
But its no matter because the high point of my week, as always, was Autostraddle dot com.
Ali got us drunk on grapefruit (well, something that tastes of grapefruit).
Mey made the playlist of your dreams, if your dreams include a world without patriarchy, that is.
Carrie wrote about going to the gym and being physical with a disabled body.
Dinah Shore Weekend happened and Molly has visual proof. An adorable dog makes several cameos.
So many Camperships are available! One sponsored by Outplay ends April 10th and one sponsored by Lunapads ends April 13th. Get on it, kiddos! Don't let the sun go down on you, etc.
Also Erin's strange and wonderful brain! And comments!
---
On Serial Lesbian TV Character Killer Strikes Again: "Empire" Murders Two Terrible Women:
The She Who Shall Not Be Named Award to Rachel W.: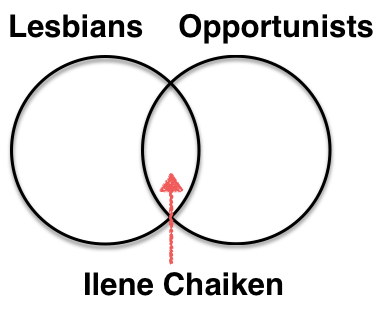 The I Dream of Jenny Award to Sally:

On Playlist: The Most Misandrist Anthems:
The Closer to Fine Award to Carmen SanDiego:

The Hopeful Award to queer girl:
On Pop Culture Fix: Lesbian TV Characters Keep Dying and also 14 Exciting Queer Things:
The It's A Marvel Award to turkish:

On PHOTOESSAY: Dinah Dinah Dinah:
The Real World: Palm Springs Award to C.P.:

On 30 Book Titles That Sound As Gay As "Tipping The Velvet" But Mostly Aren't:
The Father Knows Best Award to Nik:

On Sunday Funday Is Coming Out and Taking Over:
The Best Callback Award to Lexa Woods:

---
See a clever, hilarious or thought provoking comment around this website-ship? Email it to me at: bren [at] autostraddle [dot] com!