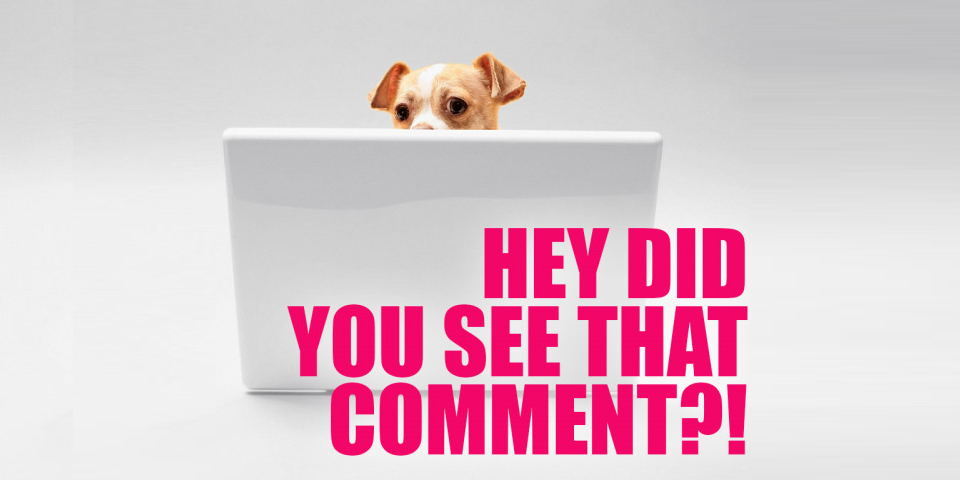 Listen: the internet gets a bad rap. And some of it is garbage! But sometimes, every once in awhile, a really good and perfect thing happens (especially on Autostraddle dot com). LIKE THIS WEEK WHEN MIA KIRSHNER READ HEATHER HOGAN'S ESSAY ABOUT JENNY SCHECTER!
So this week, an honorary comment award goes to Mia Kirshner herself, for this tweet:
— Heather Hogan (@theheatherhogan) September 6, 2018
Anyway!
This week, Reneice cooked up some blueberry skillet cornbread.
The team went DEEP with their break-up bad behaviors.
Courtney wrote the best thing about squirting I've read all year.
You can VOTE NOW in Autostraddle's Inaugural Gay Emmys!
Adventure Time ended this week, but the finale was sealed with a kiss!
Ahead of the newest season of Doctor Who (and the first season with a woman Doctor!), Heather's here with a guide for newbies!
And then there were your comments!
---
On Femme Brûlée: Blueberry Skillet Cornbread:
The Sweet Tooth Award to Lisa:

On Don Draper vs Jenny Schecter: The Sexist Battle of the TV Anti-Heroes:
The Chicken Soup for Sounder's Soul Award to Hattie and Chloe: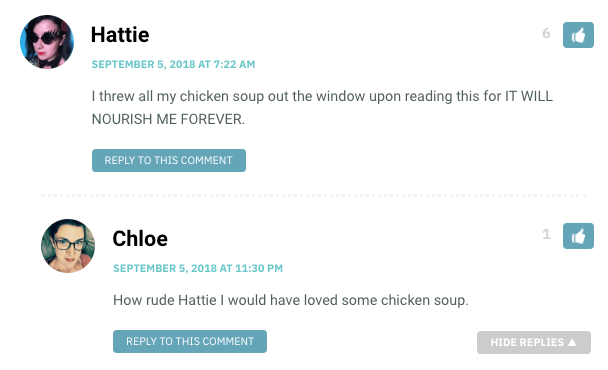 On No Filter: Hayley Kiyoko Stars in My Imaginary Remake of "Children of the Corn":
The On Wednesdays We Wear Black Award to Donna M, Dee and Warrior Princess: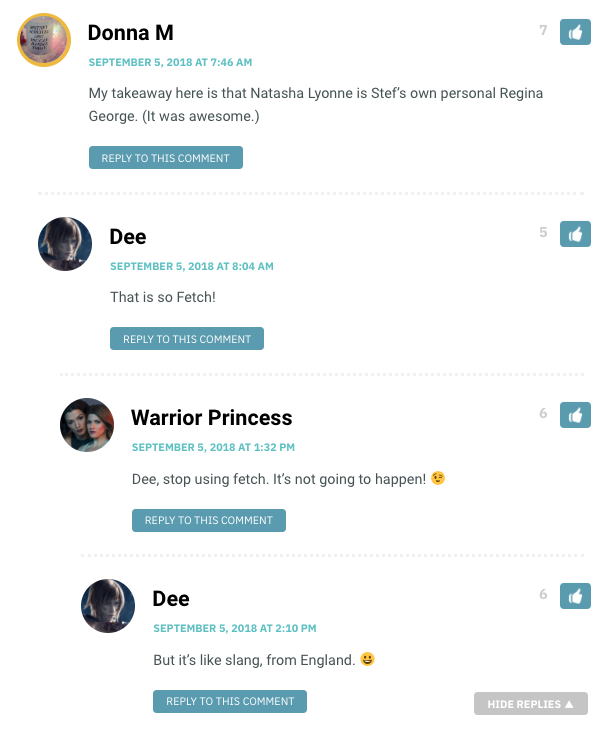 On Squirting 101: Soak Up the Pleasure, Soak Up the Fun:
The Somewhere Out There Award to Vanessa: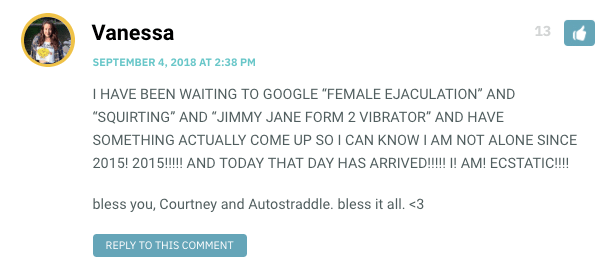 On Pop Culture Fix: Kristen Stewart's Screenwriting Debut Includes Line "Her Hand In My Wide-Open Cunt" and Other Stories:
The Open Wide Award to Stef:

And the Wherefore Art Though, Lena Luthor Award to Kristana and amidola: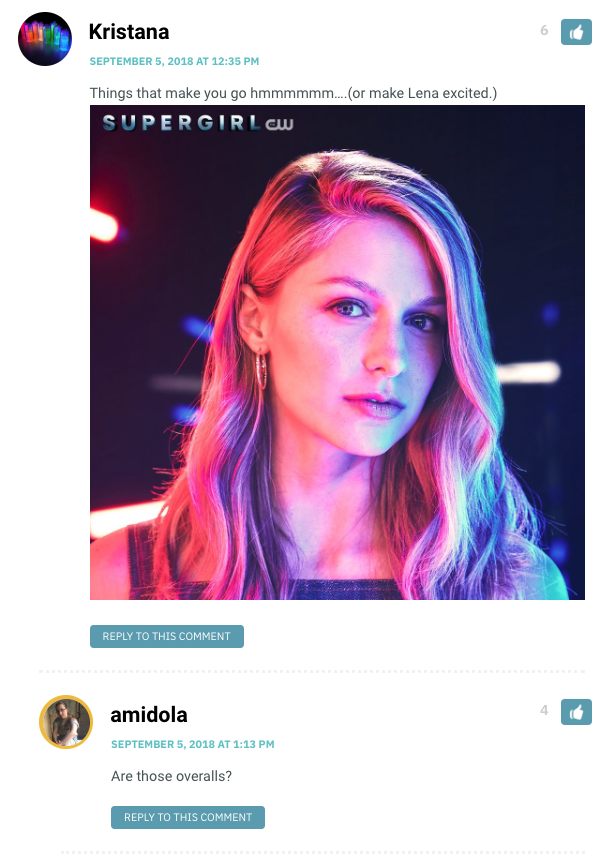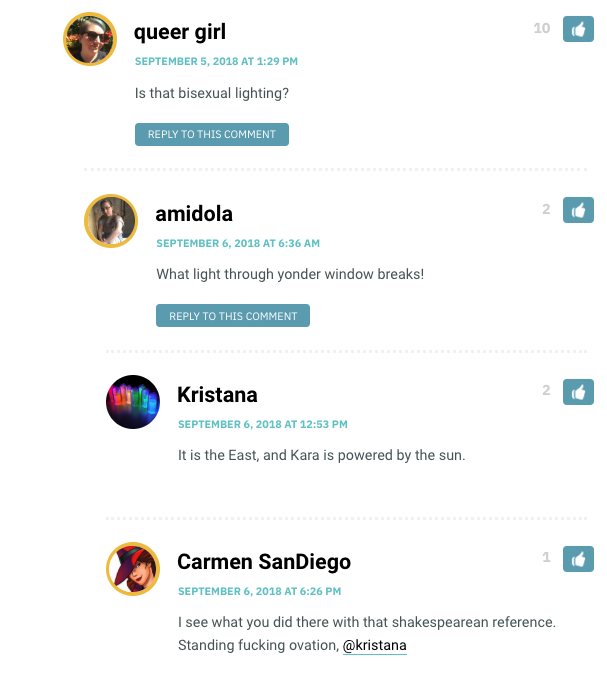 And on Also.Also.Also: India Strikes Down Gay Sex Ban and Other Stories From Your Week:
The Oral Exam Award to Freakazoid, Carmen SanDiego, Kristana and Iarran mé:
---
See a funny or amazing comment that needs to be here? E-mail me at queergirlblogs [at] gmail [dot] com!