Everything went wrong for me today. So many mishaps have scrambled up my life in the last 24 hours that when I spilled red wine on my brand new rug a few minutes ago, I just laughed and then kept right on laughing when my bowl of soup — that was meant to be eaten with rice but I had none cause I burned it TWICE — went cascading down the front of my favorite dress. Add to that a cracked phone screen, waking up to no internet service, and my brand new memory card malfunctioning and you've got my no good, very bad day in a nutshell.
Given all these issues, I was looking very forward to getting in the kitchen and baking the stress away but, of course, as soon as I started assembling my ingredients I realized I'd forgotten to buy eggs and had to head to the store at rush hour. When I finally got back home the last thing I wanted to do was bake. I was totally defeated from the day but I dragged myself into the kitchen, put on my Motown playlist, and started making cornbread. The minute I started weighing out ingredients and whisking to the beat of "I Want You Back" by the Jackson 5 the curse of the day started to lift. I forgot all the stress and frustration of the events that delayed my date with the oven and finally started to feel happy and at ease.
It's amazing what baking can do for a bad day, especially when there's something as tantalizing as blueberry skillet cornbread waiting at the finish line. No curse is strong enough to touch the joy that cornbread brings, especially this one. Dotted with berries, rich with butter, and a soft but substantial buttermilk laden crumb, this is the kind of cornbread that'll have you smiling and licking your fingers on the way to grab another piece. I love the way the butter soaks into the edges of the bread and gets them all crispy and sexy in the oven. Swoon. And the berries! They blend so deliciously with the mildly sweet cornmeal. Eating this cornbread is a really wonderful experience. It's comforting, warm, and just sweet enough to turn around a terrible day.
Ingredients:
1 1/4 cup (150g) cornmeal (I used white, but yellow works too!)
3/4 cup all purpose flour
1 tbs baking powder
1/2 tsp baking soda
1 tsp salt
1/4 cup sugar
2 large eggs
1- 1/2 cups buttermilk
1 cup blueberries (fresh or frozen)
6 tbs unsalted butter
1. Place skillet in the oven and preheat to 400° F.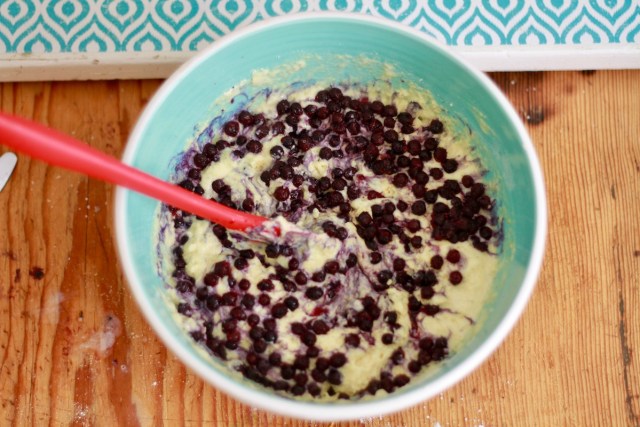 2. Combine the cornmeal, flour, baking powder, baking soda, and salt in a large bowl and stir. Next, in a smaller bowl whisk together the sugar, eggs, and buttermilk then combine the wet ingredients with the dry. Lastly, fold in the blueberries! If you use frozen berries they'll stain the batter which I don't mind but some people do so. If that's you, opt for fresh here.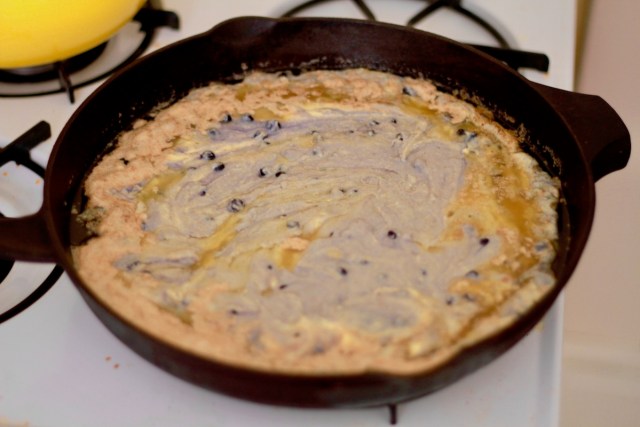 3. Remove the hot skillet from the oven and melt the butter inside. You may need to place it back into the oven for a bit to fully melt the butter. Next, pour the batter into the skillet and spread around to the edges of the pan. Some of the butter will run on top of the batter and that's absolutely deliciously okay.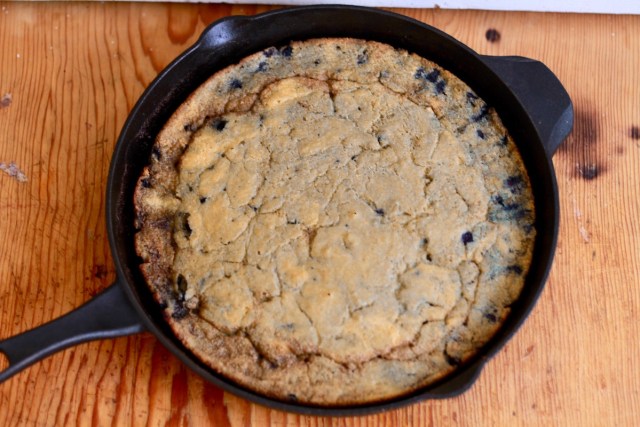 4. Bake for 20-25 minutes then remove skillet from the oven and set on the stovetop to cool for at least 10 minutes. You can serve it from the skillet.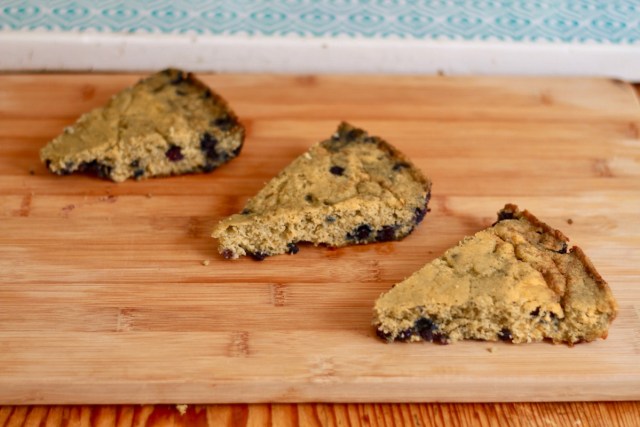 Or transfer to a cutting board (place the board on top of the skillet and flip it out while wearing oven mitts) and slice.
5. Either way I highly suggest finishing it off with a nice drizzle of honey. You deserve the extra sweetness.
---
Before you go!
It takes funding to keep this publication by and for queer women and trans people of all genders running every day. And A+ members keep the majority of our site free for everyone.
Still, 99.9% of our readers are not members.
A+ membership starts at just $4/month.
If you're able to, will you join A+ and keep Autostraddle here and working for everyone?
Join A+