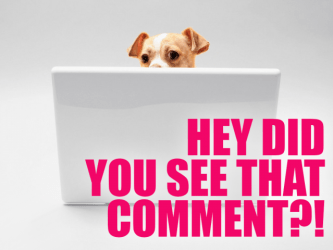 Good day, adventurers!
I hope your day has been full of good company and good snacks.
This week the straddleverse was abuzz about the Brittana wedding,  Catwoman's bisexuality and our old tv crushes who turned out to be gay. And holy heck, it's also been confirmed that Stormer and Kimber will be gay in the comics reboot of Jem and Holograms.
Meanwhile, Laneia's powering through wedding planning, Carolyn Wysinger's wondering where all the single black lesbians hang out and Riese's reading and loving things.
Here are some more things we read and loved, your best comments of the week!
---
On The Autostraddle Insider Issue Eight: February 2015:
The Watch Your Back Award to Brianna:

On FRIDAY OPEN THREAD: How Do You Deal With Being Sleepless in Seattle:
The Goes Well With Shower Beer Award to Robyn:
On Autostraddle Grown-Ups Mini-Survey: If You're 29 Or Older, You've Gotta Take This Survey For Us:
The Triple Salchow Award to Sally:

The Ben Gay Gays Award to Al, JP, Carmen SanDiego: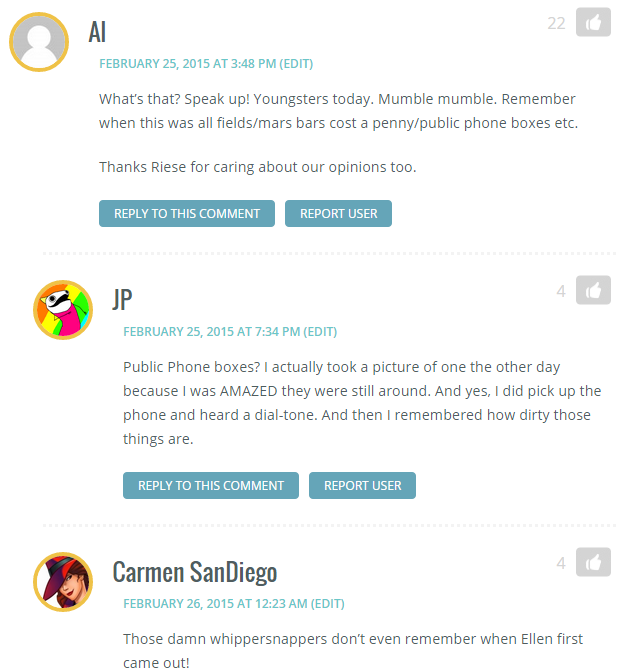 On White Coats And Closets: LGBTQ Medical Students Frequently Fear Coming Out:
The Nope Award to Unitah:

On 12 TV Stars Of The '80s and '90s Who Turned Out To Be Lesbian, Bisexual or Otherwise Totally Queer:
The Early Onset Award to Bobcat Heatly:
On Of Course Stormer and Kimber are Gay: A Recap of Jem and the Holograms' Truly Outrageous Lesbianism:
The Hasbros Award to raptor:

---
See a clever, hilarious or thought provoking comment around this website-ship? Email it to me at: carrie [at] autostraddle [dot] com!