At age 83, actor Leonard Nimoy has passed away, a few days after being taken to the hospital for chest pains. Nimoy most famously played Spock, the human-Vulcan science officer and first officer of the U.S.S. Enterprise on Star Trek: The Original Series.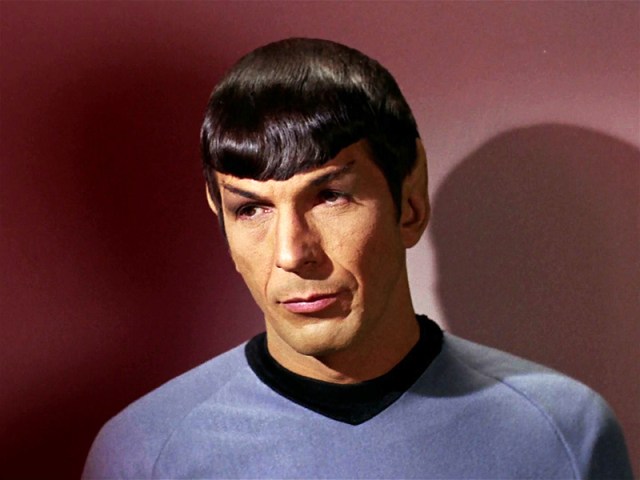 When Nimoy took on the role of Spock a little over 50 years ago, the world was a very different place. Nimoy — along with numerous others who worked on Star Trek — helped make it better. On i09, Charlie Jane Anders explained:
Before Spock came along, alien beings in mass media (and most written SF as well) were one-dimensional. They represented the "other," the strange and unknowable beings who could only throw our human characters in relief. In the hands of most actors, Spock would have been a one-note joke character: the guy who spouts off formulas and equations in a monotone. Spock could easily have become the butt of Star Trek's jokes, or just a weird side character.

But Nimoy imbued Spock with a life and complexity that were impossible to deny. Far from being a one-note character, Spock became one of the most complex and nuanced people on television. From his inner torment to his quiet amusement at the humans around him to his occasional flashes of anger, Spock was a constantly surprising mystery, with a lot of layers.
I'm deeply saddened by the loss of Nimoy, as are many others on the Autostraddle team. When Geekery Editor Ali heard the news, she said, "One feeling I had: that I had the weird urge to comfort and cry with Sheldon Cooper, even though he is a fictional character. Another feeling I had: He has boldly gone."

My main feeling right now: I love Spock, and I love the way Nimoy portrayed him. (Especially opposite William Shatner as Captain Kirk; that "accidental" queerbaiting was pretty groundbreaking for its time.) Spock is a mixed race icon, and I have so much respect for Nimoy for bringing him into this world in such a dignified and relatable way.
For years, I've had a poster of Nimoy-as-Spock watching over me at work. Maybe this is a little weird, but even beyond his ability to remain highly logical in extremely trying situations, I've always admired the way Spock was able to resist displaying human emotion. As a woman in STEM, I frequently find myself modulating the way my face looks in order to avoid coming off as "angry," "hysterical" or "overly emotional," even when being upset would be totally justified. I mean, obviously this situation isn't ideal, but being able to keep a lid on my feelings until I actually want to reveal them makes me feel slightly more in control of my destiny.
Beyond his work on Star Trek, Nimoy was just a top notch human being, the sort we can all aspire to be. He was a champion of the size-acceptance movement. He quietly fought for wage equality. He wrote poetry. He defended his fans. And he gave the world this gem:
https://www.youtube.com/watch?v=XC73PHdQX04
Rest in peace, Nimoy. You will be missed.