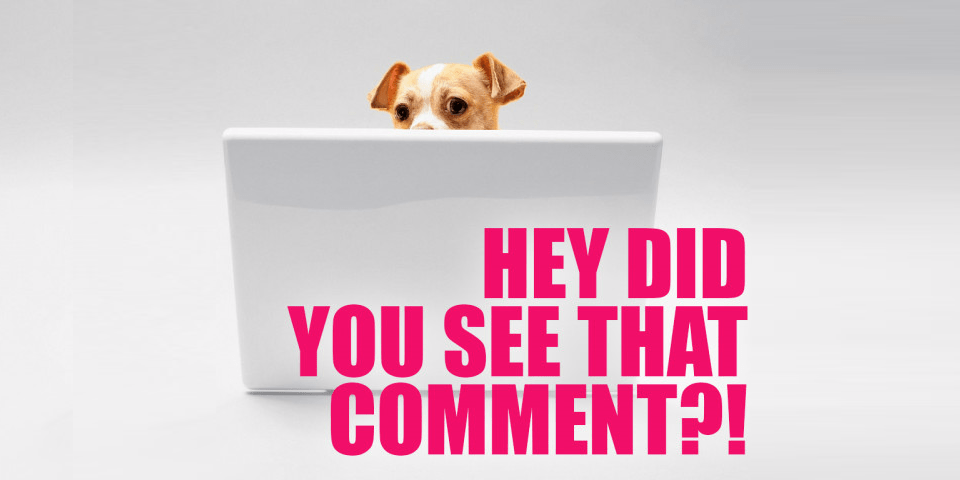 Hi there, sunbeams! We made it through the week!!
This week for The Drop, Shelli Nicole and Dani Janae talked about Jenna Wortham and Kimberly Drew's Black Futures. 
Have you been catching Drew's fantastic Sundance 2021 coverage? She watched 4 Feet High, went to a panel with Rose Troche and Cheryl Dunye, watched Patti Harrison shine in Together Together, wrote about the Casey Affleck-shaped problem with The World To Come, and more! Also, Carmen wrote about My Name is Pauli Murray, a film that could have shone as brightly as Pauli themselves, if the film hadn't, for instance, misgendered them throughout.
For this week's retro review, Heather watched The Truth About Jane, my very favorite Lifetime movie about The Terrible Secret Burden Of Being A Teenage Lesbian.
Nic's Batwoman reviews have been going strong, and this week Ryan put on her new batsuit!
In No Filter, Sara Ramirez continues to steal my heart.
Queer! Tiktok! Babes! (This is so much better than when I tried to do Tiktok and it just showed me people making weird crockpot "keto-friendly" recipes that involved actual bricks of cream cheese and so, so many chicken breasts.)
And then there were your comments!
---
On What Lesbian Stereotypes Our Merch Represents (and a 30% Off Code!):
The Stereotypes Award to monae:
And the Visibility Matters Award to Cleo:
On Pop Culture Fix: The Kate McKinnon Sketch Rachel Maddow Says Is the Best One in 100 Years:
The Coat-ure Award to :):

On "The Truth About Jane" Is Dated as Heck, and That's a Very Good Thing:
The Very Special Episode Award to Lisa Franklin:

On 32 Queer Covers Of Songs by Straight Artists Because Everything's Better When It's Gayer:
The Seaweed Is Always Greener Award to Kristana: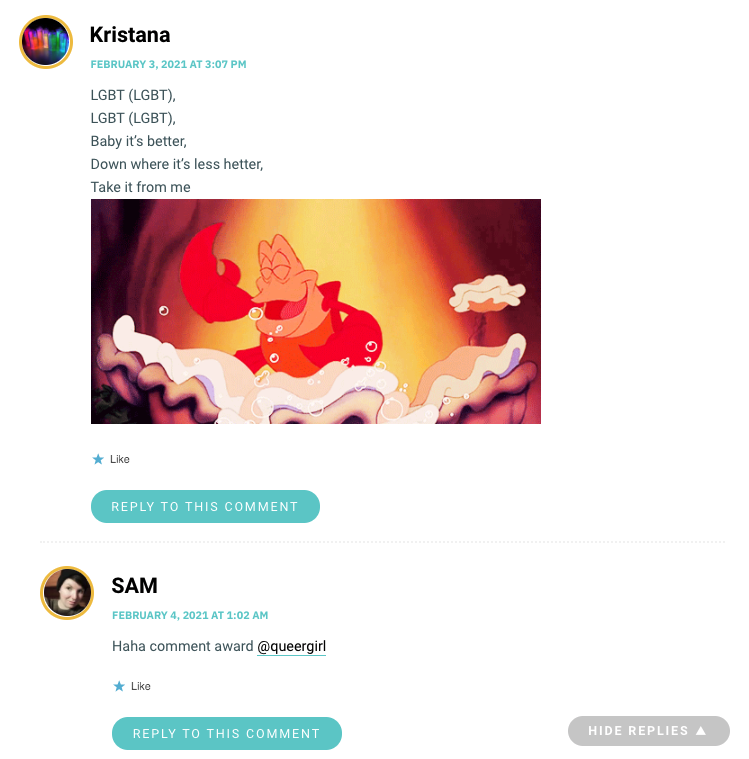 On No Filter: SARA. RAMIREZ. WITH. PURPLE. HAIR.
The Stacey Merkin Award to Gilbert:

On FYP: Your New Weekly Queer Babe TikTok Round-Up!
The Old Dykes, New Tricks Award to Andrea_T:
And on What If "When Harry Met Sally" Was a Feminist Lesbian Love Story? Emily Hashimoto Has the Answer with "A World Between":
The Money Talks Award to Becca:
---
See a comment that needs to be here? Let me know! Tag me [at] queergirl.