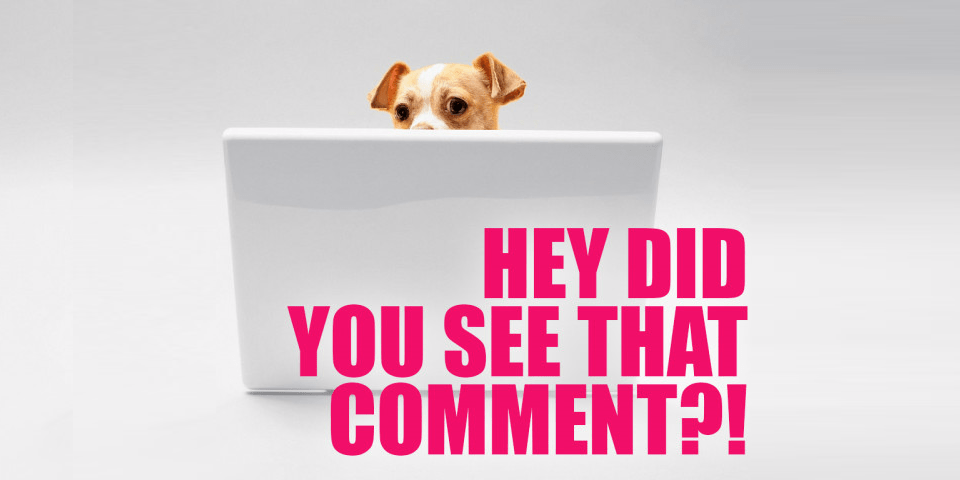 Hey hi hello there! I am having one of those weeks where all I want to do is read poetry by a cozy fire, but tragically, I have a day job and no fireplace! What cozy things are you up to today? Maybe a puzzle?
This week, Dani Janae explored the horniest songs ever written, which just might be relevant to your interests!
Heather's got a gift guide for the spoonies in your life.
The Portland and Chicago REI meet-ups looked like SUCH a blast!
A GBBO vibe, but with Dan Levy instead of (shudders) Paul Hollywood? Sign me up! It's The Big Brunch! 
shea's got some notes on queer online spaces in the face of uncertainty around Twitter's future.
Lily knows what you should get your grad school friends for the holiday!
Nico talked to Carmen about growing up in a theater house, learning to use her voice, and SO much more. There's never been a better reason to sign up for A+!
Need a steamy read? Casey's got eight romance novels featuring trans women, written by trans authors!
Finally, KKU remained extremely on brand this week as she dove into the wild world of queers who watch The L Word: Generation Q with their exes. You all are either stronger or more chaotic than me (or both), I've gotta say.
And then there were your comments!
---
On Holigay Gift Guide: Sick Gifts for the Spoonies in Your Life:
The Spoonie Seal Award to Caitlin: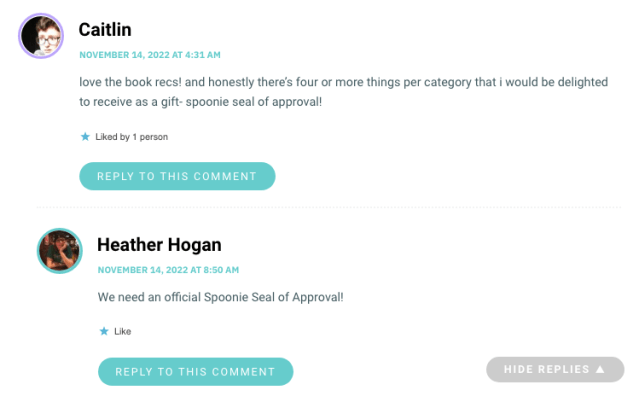 On Quiz: Tell Me About the Drama in Your Life, and I'll Tell You What Bravo Show To Watch:
The Family Karma Award to :):

On Ranking "Wizard of Ozwp_postsCharacters by Gay Energy:
The Dum-duh-dum-duh-dum-dum-DUM! (Can you hear it?) Award to M. and Min:
On "Her Ultimate Pleasurewp_postsTurned Me Into a Bratty Bottom:
The Her Dark Materials Award to hihello:
On Mini Crossword Will Give You All the Credit:
The Serendipity Award to ICouldIfIWantedTo:

On Ways To Truly Support and Celebrate Queer Parents During the Entire Holiday Season:
The Kids Are People Too Award to Iarran Mé:
And on Holigay Gift Guide: Queer Cookbooks for Every Home Chef on Your Shopping List:
The Great Power, Great Responsibility Award to Stacey:

---
See a comment that needs to be here? Let me know! Tag me [at] queergirl, or email darcy [at] autostraddle.com!