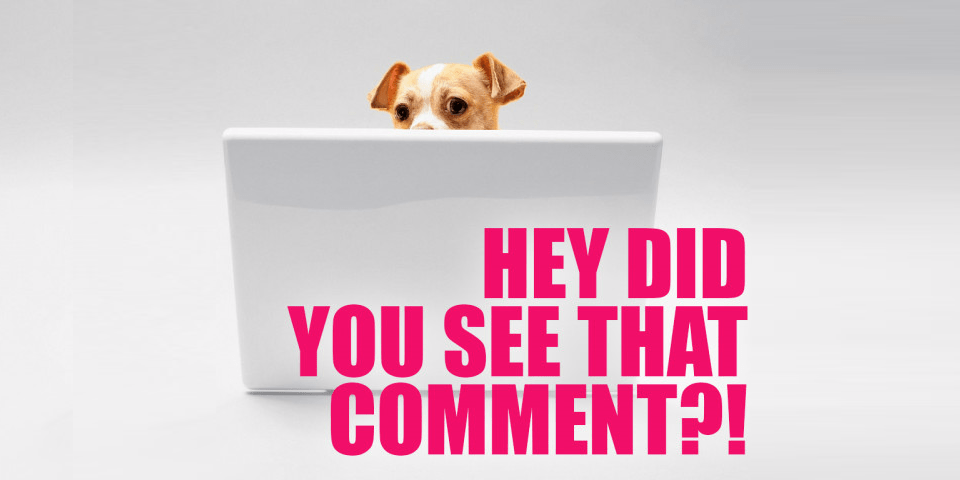 Hi there, cats and kittens! Oh wait, the cats and kittens were last week. I'd like to give a shout out to Milo for compiling the Comment Awards in my absence! He had SO much fun meeting all of your pets. Here he is, hard at work!
Speaking of pets, Milo and I BOTH took this quiz. Milo is Buckett, and I am Zucchini!
Valerie Anne loved Astrid and Lilly Save the World, and you will too!
Oreos are gay now. I don't make the rules. Alice Wu makes the rules.
In this week's You Need Help, a reader asked: what if my new love interest is my teacher fifteen years ago?
Abeni had this really lovely review of Little Foxes Take Up Matches.
The series finale of Killing Eve is almost upon us, and Kayla's taking us through to the very end! I would like to say something clever about this show but it is too stabby for me, so I will just say: I love Sandra Oh with my whole entire heart.
Shana wrote about the uniquely 90s pain of looking for representation in Chasing Amy.
Drew wants you watch Everything Everwhere All At Once, which is a) super gay and b) stars Michelle Yeoh, so…yes, thank you, I will!
And finally, read this: Your Assumptions About Black, Queer Masculinity Are Erasing My Asexual Identity.
Then there were your comments!
---
On Editor's Notes: Animalstraddle:
The Wag the Dog Award to Kristana: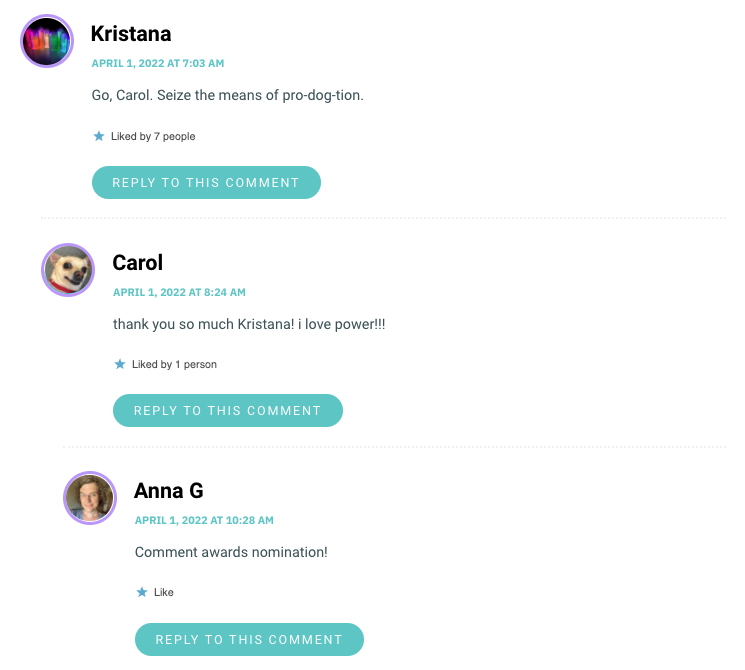 And the Bocce Ball's In Your Court Award to Christina: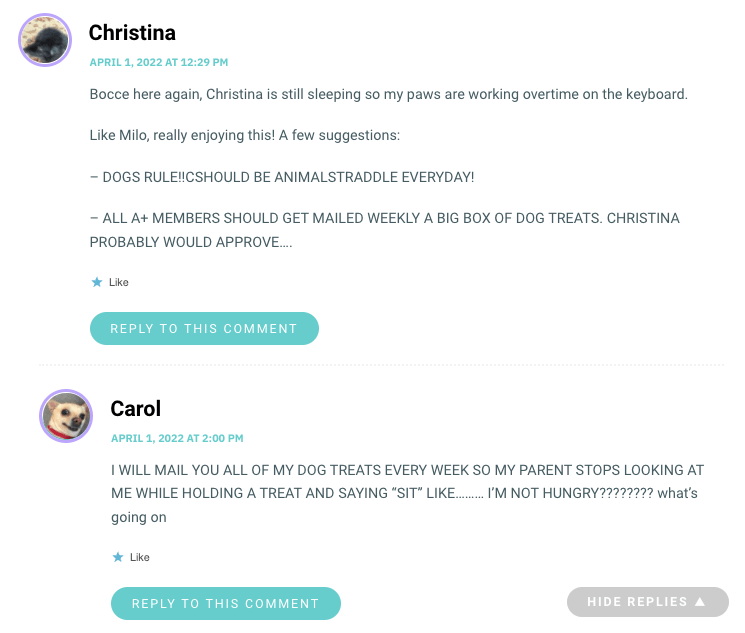 On QUIZ: Which Of Our Cats and Dogs Are You?
The I Heart Anxiety Award to M. and Carol: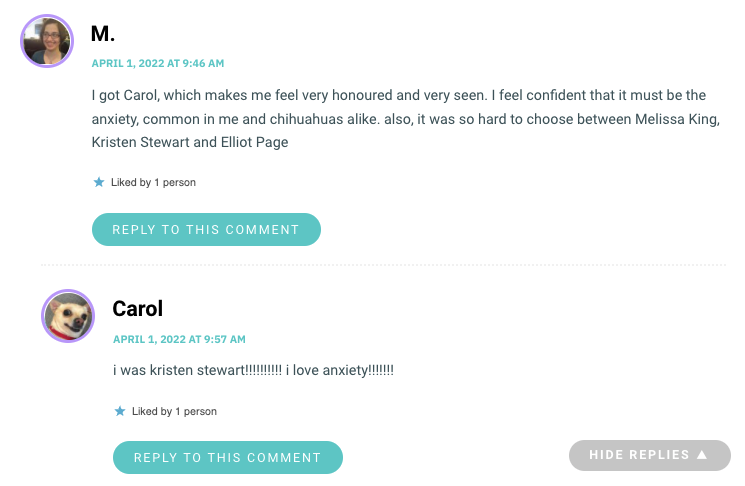 On Top 8 Songs My Moms Sing To Me About Me: 
The Everything is Soy When You're Part of the Bean Award to Ally:
On No Filter: I Am Sure Gillian Anderson Had a Blast Sitting Like an Absolute Dyke at Cannes:
The Leisha's Great Idea Award to Kristana:

On It's Your Anniversary: My Rage at "Chasing Amywp_postsHelped Me Find My Bisexuality:
The WHO IS AMY Award to Chloe:
And on "Everything Everywhere All At Oncewp_postsIs a Queer Masterpiece of Colossal Sincerity:
The Representation Matters Award to Chelsey: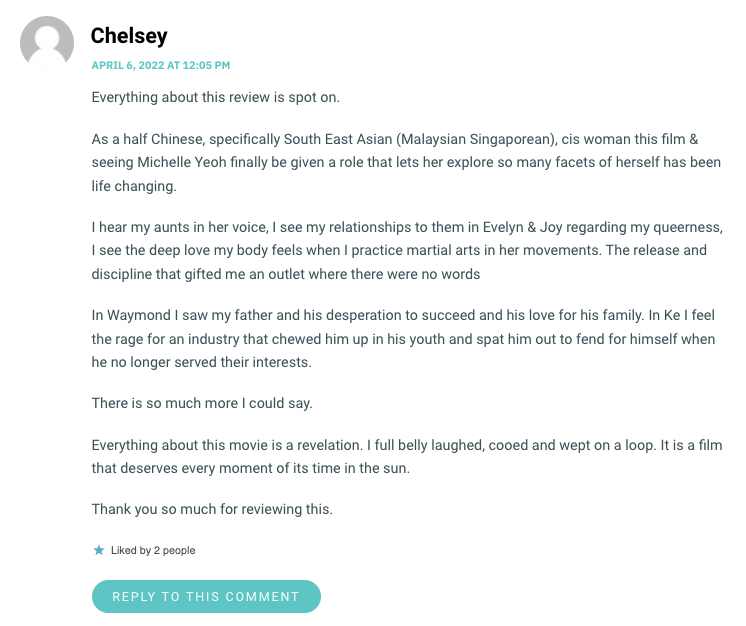 ---
See a comment that needs to be here? Let me know! Tag me [at] queergirl.