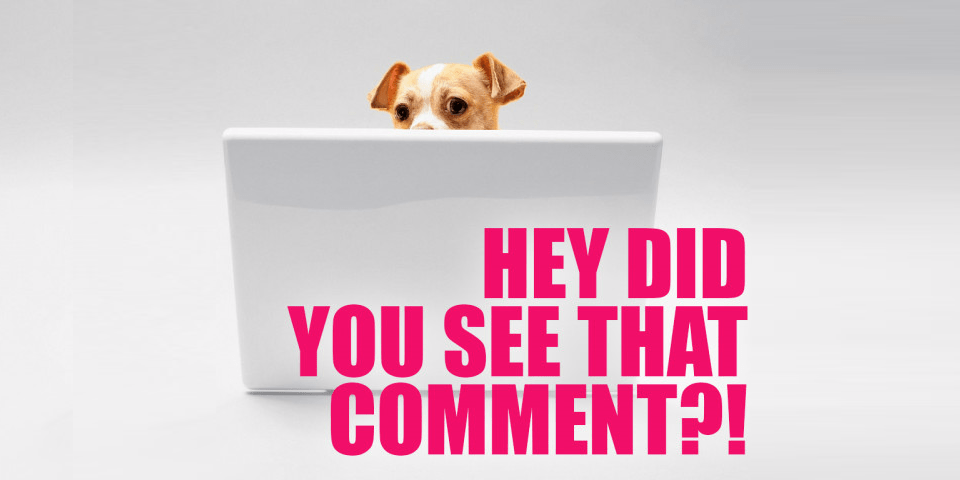 Hi buttercups! I am going to talk about periods for a minute. I have been getting my period for 26 years now — I did the math — and I am still surprised, like, every single time. Really? A period? How inconvenient! Is this really the system we humans have in place? It seems like a mistake. Surely somewhere there's a more complete draft where periods have been revised into something less…unwieldy.
Anyway!
This week, Lily rediscovered fanfiction.
Lucia knows which fall treat you should bake!
There's something queer going on with Madonna? Heather investigated.
Dani Janae wrapped up her Empty Magic series with the dessert course.
Here are ten gay Halloween costumes for your dog! This, apparently, is the type of writer that I am!
Heather interviewed so many amazing people this week! She spoke to longtime friend of AS Brittani Nichols about writing for Abbot Elementary. Plus, she spoke with Clea DuVall AND Tegan and Sara about their upcoming series High School!
For National Coming Out Day, the TV team talked about the coming out scenes they'll never forget. Santana, my heart!
What's the deal with the negroni sbagliato with the Prosecco in it? Kayla knows.
Niko needs you to read Blade Maidens in this week's Gutter Talk. 
And then there were your comments!
---
On How Many Times Does Shay Mitchell Have to Say She's Bisexual???
The Merch! Award to thatottergirl: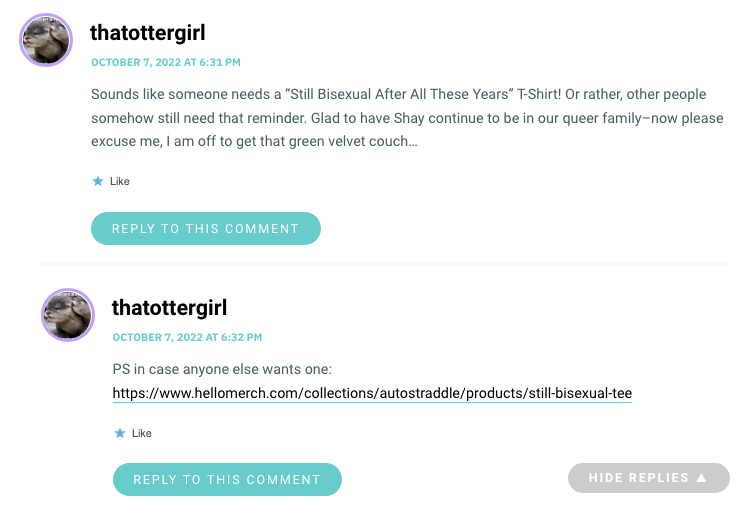 On I Rediscovered Fanfiction This Year and It Reconnected Me to My Inner Teen:
The Guiltless Pleasures Award to Jay:

On Madonna Is Bad at Basketball — or She Just Came Out as Gay on TikTok:
The Coke Classic Award to Lyra and :)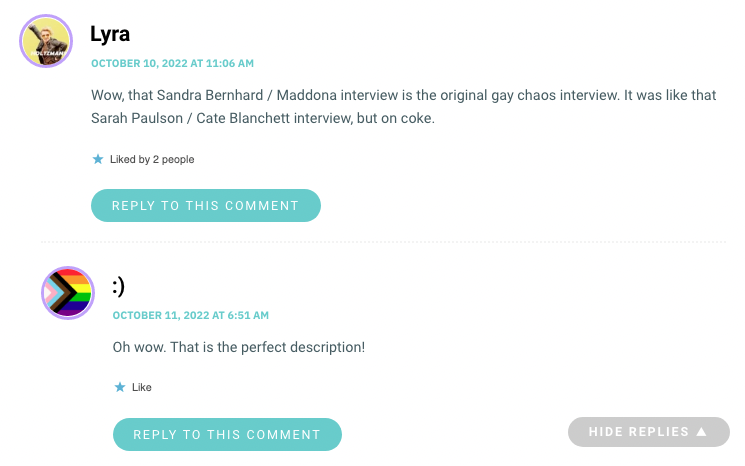 On 10 Gay Halloween Costumes for Your Dog:
The Best Lesbian Costume Ever Award to Rachel W: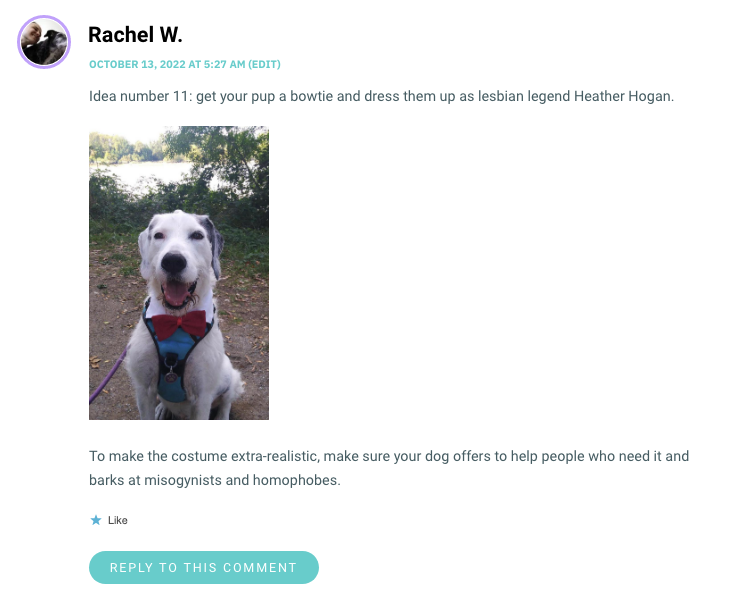 On You Need Help: I'm 49 and Questioning — Is It Too Late for Me?
The Golden Years Award to Rachel: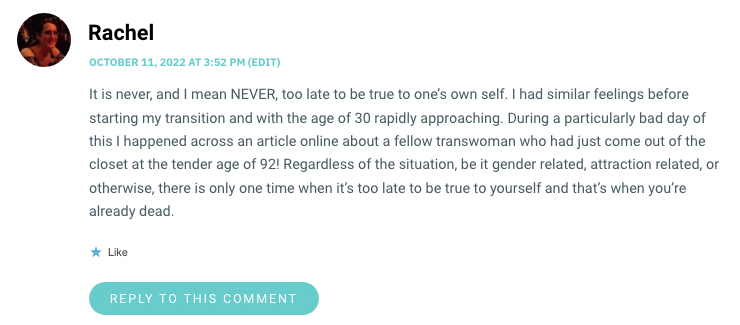 On Brittani Nichols on Writing "Abbott Elementary,wp_postsMaking Oprah a Shipper:
The Elementary, Dear Brittani Award to Natalie and Heather Hogan: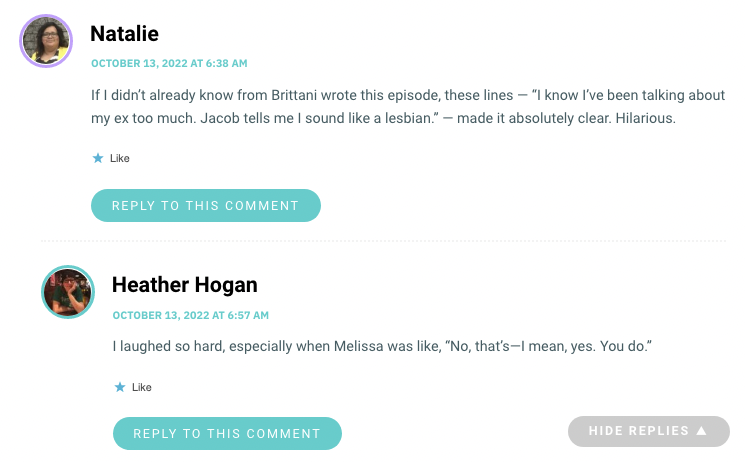 On Author Meryl Wilsner on Writing MILFs, Age Gaps, and Twisting Tropes:
The Ready to Ship Award to trekkie_19 and onetobeamup:
On The Coming Out Scenes We'll Never Forget:
The Fabric of Our Lives Award to wevelian:
---
See a comment that needs to be here? Let me know! Tag me [at] queergirl or email me at darcy [at] autostraddle.com!