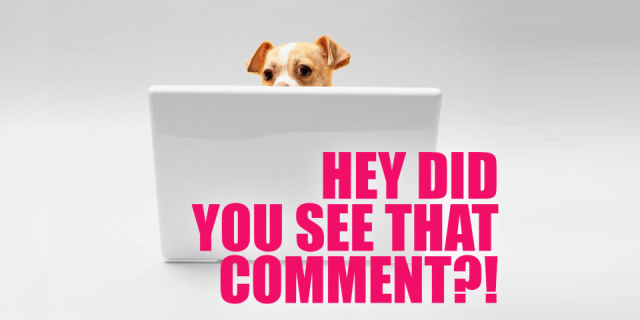 Good morning, fireflies! I just discovered rootbeer-flavored kombucha, and I'm obsessed. What are you drinking today?
This week I was ALSO obsessed with Riese's Obsessed column, which dove into the story of Grey's Anatomy writer Elisabeth Finch, and other people who have faked trauma and illness on and off the internet.
Ready to embrace your inner mommi? Kayla's got some ocean-inspired jewelry for the summer.
This was lovely: Things That Have Mothered Me That Are Not My Mothers.
Mad about the Supreme Court? Me too. Heather thinks you might want to watch Grandma.
A. Andrews is back with a whole queer guide to getting tattooed!
Dani helped out a reader who's still in love with their ex.
Wow, wow, wow: 25+ Gay WNBA Players to Follow and Thirst After on Instagram This Season.
And then there were your comments!
---
On So You Want To Dress Like You're in "The Birdcage":
The No Shirt No Shoes Full Service Award to Katrina:

On Embrace Your Inner Beach Mommi This Summer With Ocean-Themed Jewelry:
The Cuddlefish Award to ilex and cleo: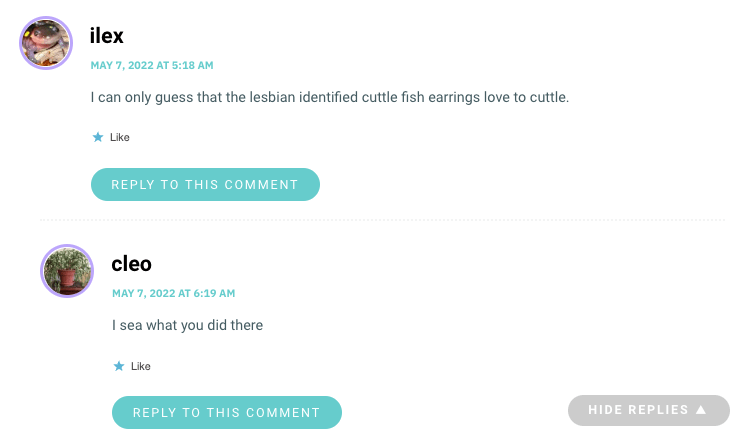 On At "Dinner at Shibden Hall,wp_postsWe Sure Did Dine!
The Good Soup Award to cleo: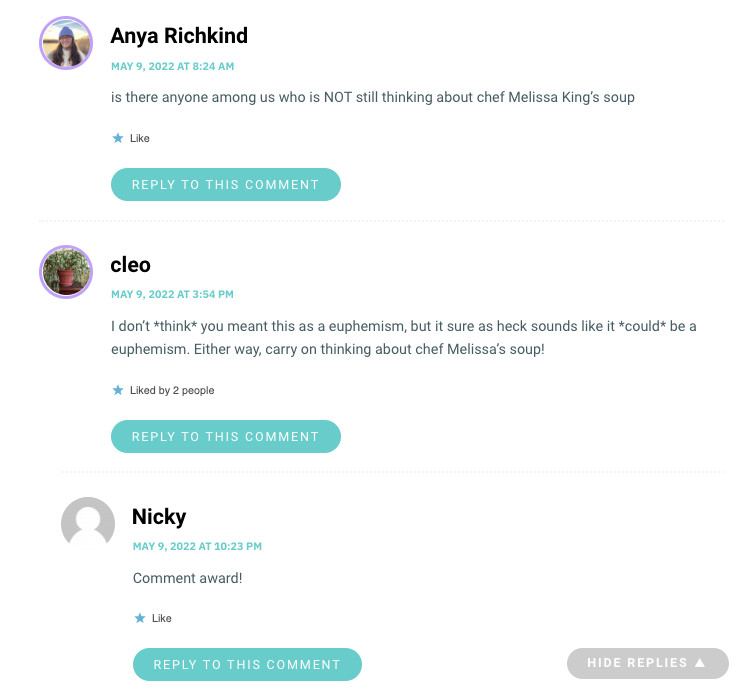 And the Power Couple Award to Nicky and speakpirate:
On "Gentleman Jackwp_postsTakes its Lesbian Drama on the Magic Railroad:
The Anne took Ann and Marian and Marianna to visit the Aunts Ann Award to c and unexpectedfreeformfan: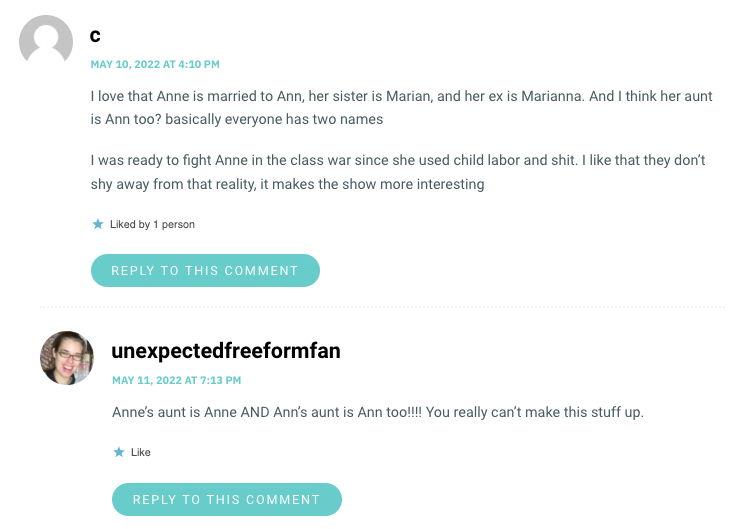 On New Gay Achievement Unlocked: I'm Making My Own Oat Milk:
The Cows Don't Look Like That Award to Vanessa:

And on Pop Culture Fix: Cinematic Masterpiece "A Simple Favorwp_postsIs Getting a Sequel:
The 2 Simple 2 Favor Award to Charlotte, Kristana and thatottergirl:
---
See a comment that needs to be here? Tag me [at] queergirl!