Sometimes I have a lesbrarian request that sits in the queue for a while, just waiting for the right time. This month's Ask Your Friendly Neighborhood Lesbrarian request came in from Tessa in 2018. She wrote:
Could I please humbly request a list of space opera with queer women protagonists? Sometimes replaying Mass Effect just isn't enough… Tessa
Now is a great time to escape to outer space, don't you think? In case the term is new for you, space opera is a subgenre of science fiction set in space (duh) with the melodramatic and romantic elements of soap operas and the adventures and battles you would expect from space travel. Here are eight great examples of space opera — including a few comics — with queer women and non-binary main characters!

If you like political intrigue in your space operas, read A Memory Called Empire. Mahit Dzmare is an emissary who has been sent from her home Lsel Station to the center space station of the immense Teixcalaanli Empire in the wake of the previous ambassador's passing. She soon discovers that her predecessor's death wasn't an accident — but no one is willing to admit it or acknowledge that she might be next. In addition to now investigating a murder, Mahit has to protect herself and her home station from the ever expanding Teixcalaan empire. Not to mention she is hiding a technological secret and is engaging in her own political scheming, doing this all while navigating a foreign culture. In addition to all this adventure, there is also a sultry slow burn lesbian romance.
Babel-17 by Samuel Delany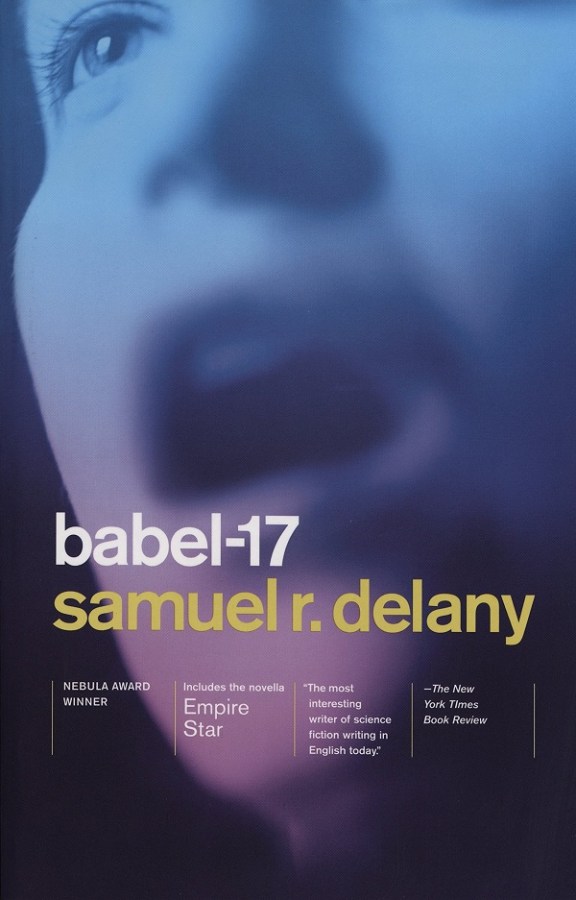 This sci-fi classic by legendary Black gay author Samuel R Delany was first published in 1966. It's still astonishingly relevant. Babel-17's protagonist is poet, cryptographer, space captain, and linguist Rydra Wong. Rydra is also bisexual, poly, and on the autism spectrum. In her world, humanity now lives spread across the universe and is caught in a war with the Invaders. The Invaders have been attacking covertly, through carefully executed assassinations and subtle spaceship sabotage. Rydra is no longer in the military, but when the army begins to receive alien transmissions related to the war — dubbed Babel-17 — she is the expert the general turns to for help understanding. This is a novel about power, language, and the intersections between the two. Does language influence thought? If so, how much? Check out Bogi Takács's great review of Babel-17 on Tor.com.
This queer feminist YA retelling of the Arthur myth is an epic space opera fantasy. Ari is the latest reincarnation of King Arthur, a fact which she finds out after crash landing on Old Earth and pulling a magic sword out of a rock. She has a wizard for a sidekick: Merlin, who has aged backwards into teenagehood (and is also gay). Their quest is big and multi-faceted: first, they need to break the curse that keeps Arthur coming back. Second, they must fight the evil Mercer corporation which controls the universe's water supply, thus bringing about peace and equality to the galaxy and uniting humankind. No pressure! Look forward to queer relationships between women as well as men, a non-binary character, and an asexual character. FYI, this is the first book in the series and number 2, Sword in the Stars comes out April 7th.
Kim & Kim, Volume 1 by Magdalene Visaggio, Eva Cabrera, Claudia Aguirre, et al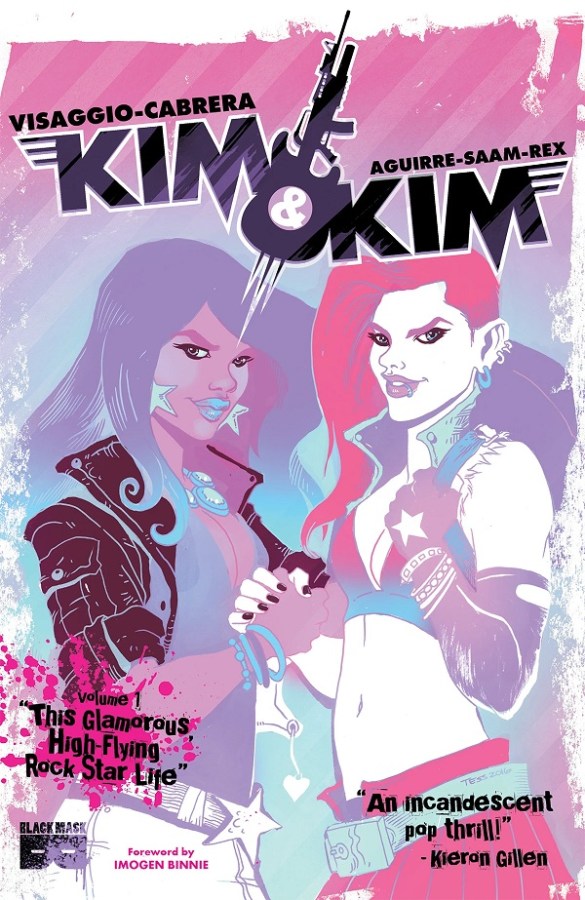 In the first collected volume of this zany comic, readers meet Kim (Quatro) and Kim (Dantzler). Kim and Kim are BFFs who work together in the "wild world of interdimensional cowboy law enforcement." In other words, they travel the galaxy as bounty hunters while being their badass, snarky bisexual and trans selves. Get ready for "mostly platonic" loving friendship, kicking ass, and hilarious hijinks. The memorable, colorful art brings to life the galactic punk rock world Kim and Kim inhabit and the never-ending, fast-paced action. This is the ultimate book for Cowboy Bebop fans who want queer and trans women front and center. If you like the first volume, note that volume 2, Love is a Battlefield and volume 3, Oh S#!t It's Kim & Kim are also available now!
Ascension by Jacqueline Koyanagi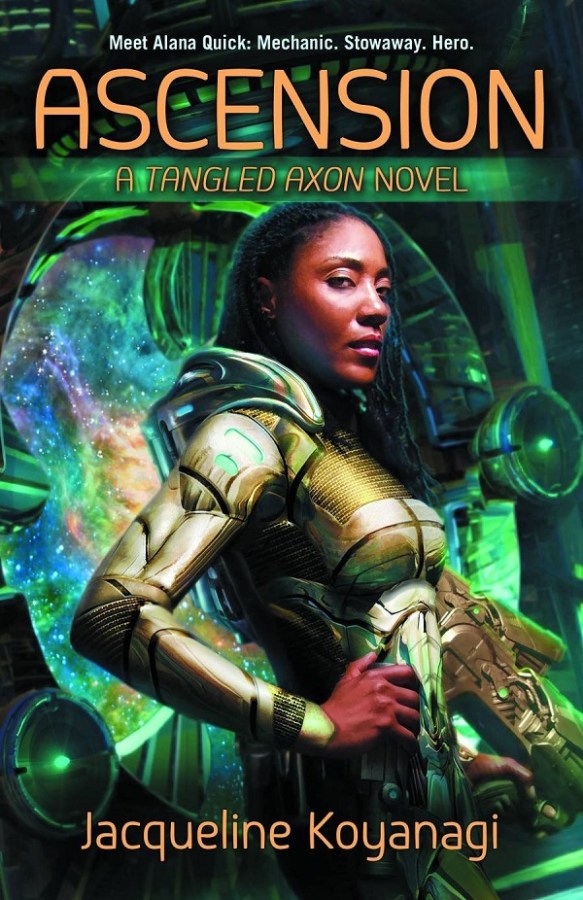 Alana Quick is a Black, chronically ill lesbian sky surgeon — aka, spaceship mechanic — who needs work, desperately. She's so desperate, in fact, that she stows away on a cargo vessel, hoping that once she's discovered she'll be taken on. On the spaceship, The Tangled Axon, Alana falls in love: with both the ship and its captain. (My favorite part of this book is how Koyanagi describes Alana's love for ships as if they are beautiful women). The ship and its diverse crew — which includes a pilot who fades in and out of existence and a man who is part dog — are searching the galaxy for Alana's spiritually advanced sister Nova. As it becomes more and more clear that Nova is in serious danger, things are heating up on The Tangled Axon as Alana is introduced to polyamory.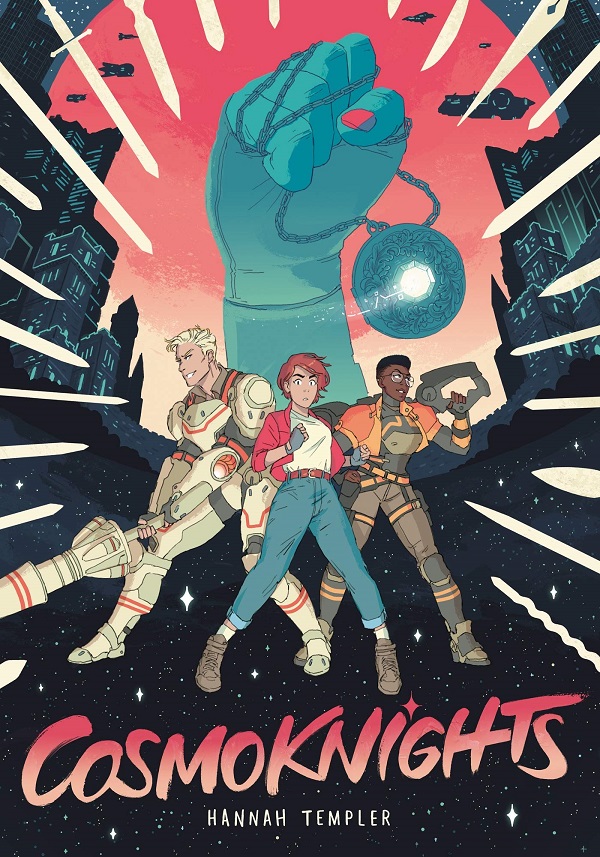 I mean, what is not to love about a comic whose tagline is "For this ragtag band of space gays, liberation means beating the patriarchy at its own game"? In this neo-medieval galactic world, Pan lives in a bustling spaceport with her mechanic dad. Her best friend, Tara, is a princess. This fact is mostly irrelevant, until Tara's status means she is going to be forced to marry whoever wins a gladiator tournament. Pan helps her escape in a cargo ship—without knowing if she'll ever see her again. Fast forward five years: two charismatic women gladiators show up on Pan's doorstep. Their feminist mission is to free the princesses—and smash the patriarchal system that makes them need freeing. Soon Pan is travelling all over space, fighting for freedom and learning how complex the galaxy is.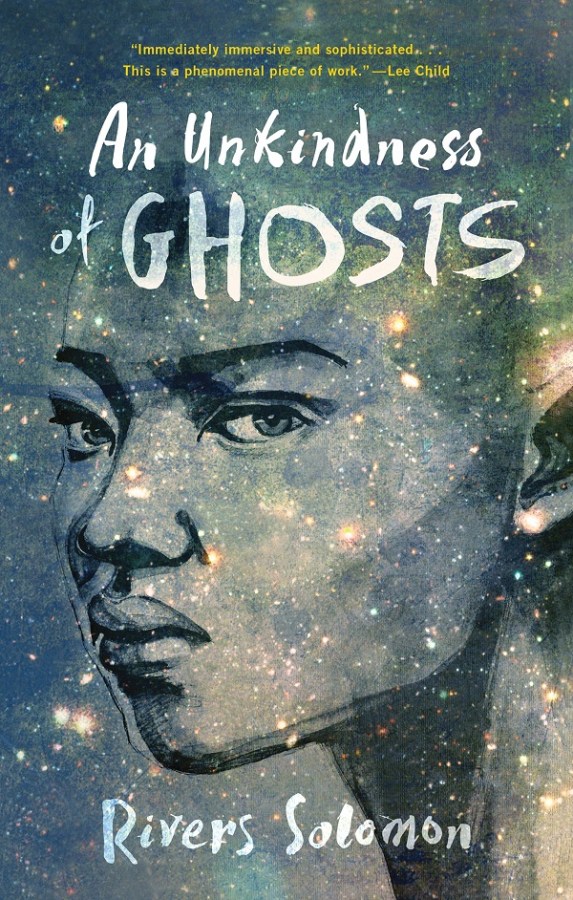 For a dystopian space opera story told from the point of view of a Black, queer, nonbinary, intersex, neurodiverse main character, look no further than An Unkindness of Ghosts. Aster lives on the spaceship the HSS Matilda, which is essentially a space travelling interstellar slave plantation. The ship is supposedly on its way to some kind of promised land with the last of humanity. No such promised land is in sight. Enslaved in the low deck slums, Aster is shocked to discover there may be a link between her mother's suicide 25 years ago and the recent death and autopsy of the spaceship's sovereign. This connection involves coded messages from her mother that may lead to a way off the ship. An Unkindness of Ghosts is very much a character-focused novel, as beautiful as it is brutal.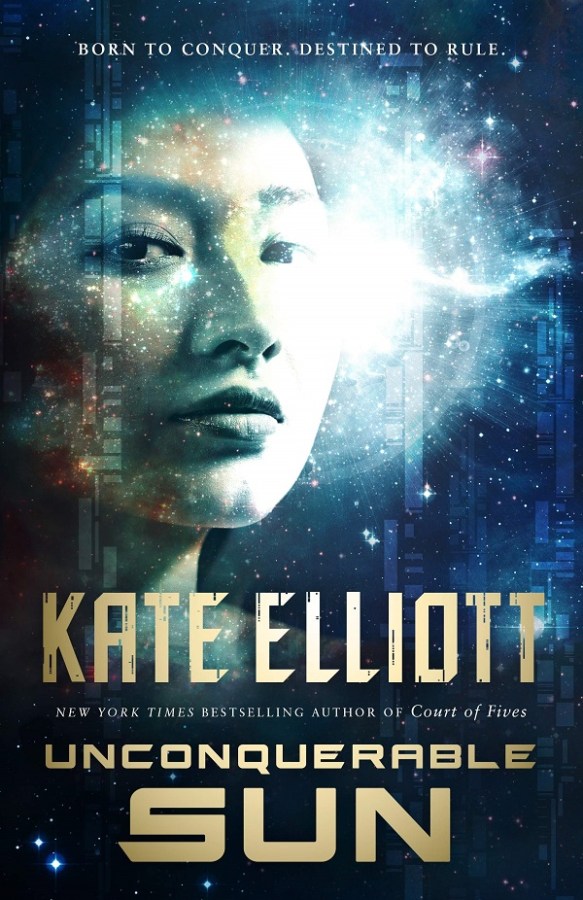 How do you feel about a queer gender-swapped Alexander the Great space opera? Probably very excited, just like me. Princess Sun has come of age at last. But political schemers including noble house members and ambassadors have plans that require Sun to be eliminated as heir — even if that means her death. In order to survive and keep the republic of Chaonia as esteemed and feared as it is now thanks to her mother's hard work, Sun will have to use her own smarts. Also going to come in handy: her longstanding rival, a prisoner of war, and her secret lover. Yes, you read that right. Look forward to a romance with (a lady) Hephaestion! Add queer romance to relentless pacing, inventive human body modification, interstellar conspiracies, and fun pop culture references, and you get one hell of a space opera.
---
One bonus recommendation that doesn't quite fit the bill for this list but I think will be of interest: Ninefox Gambit by Yoon Ha Lee. The author is trans, and while it doesn't have explicit trans characters, its space operatic universe is very much informed by transness. (Check out this cool essay by Lee for more details).
Please share any recommendations for space operas with queer women in the comments! And keep the requests for queer books coming! Write me an email at stepaniukcasey [at] gmail.com, comment below, or send in an A+ message.