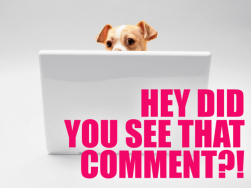 Hi muffins! I don't know if you've heard, but A-Camp registration opened this week! Yes, it's A-Camp reg week, a.k.a. the week I can't concentrate at work BECAUSE I AM SO EXCITED TO SEE YOU IN OJAI! Did you see those water slides? Those are good water slides. (And hey, if you haven't registered, you can still sign up for the waiting list!)
This week, we got a pep talk (complete with illustrations!) from Brittney.
Laneia answered all of your most pressing yes/no questions, and I truly wish I could give a Comment Award to her advice for bottoms.
This is important: How to Keep Seeing Autostraddle in Your Facebook Feed!
Vanessa's a dirtbag femme, and this is her playlist.
Carmen watched One Day At A Time with her mom, and then interviewed her. Read this immediately if you need to have a good cry and feel much better about the world.
Cee wrote up an amazing guide to button-up shirts! This was so helpful.
Y'all have some really interesting types.
And then there were your comments!
---
On Monday Roundtable: They Would Never Have Guessed:
The License to Straddle Award to Carmen SanDiego, Amanda ling and Rachel W.: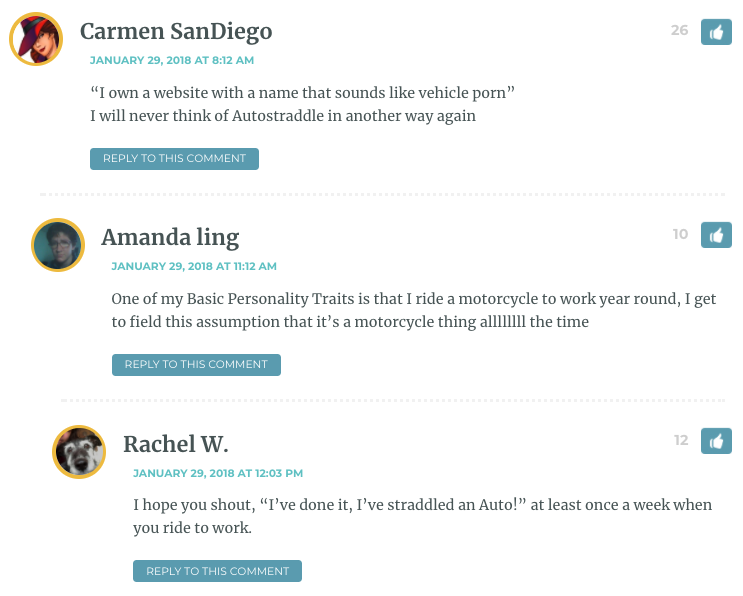 On Introducing Camp Autostraddle X:
The Glamping Award to Carolyn:

And the Newbie Award to Bosley: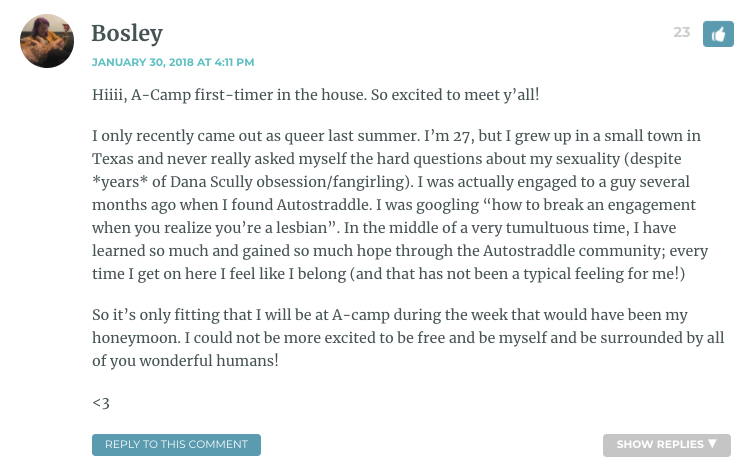 On How to Keep Seeing Autostraddle in Your Facebook Feed:
The World Wide Web Award to Chandra:
On 5 Lesbian and Bisexual Women Athletes to Watch in the 2018 Winter Olympics:
The Sweetest Thing Award to Juno: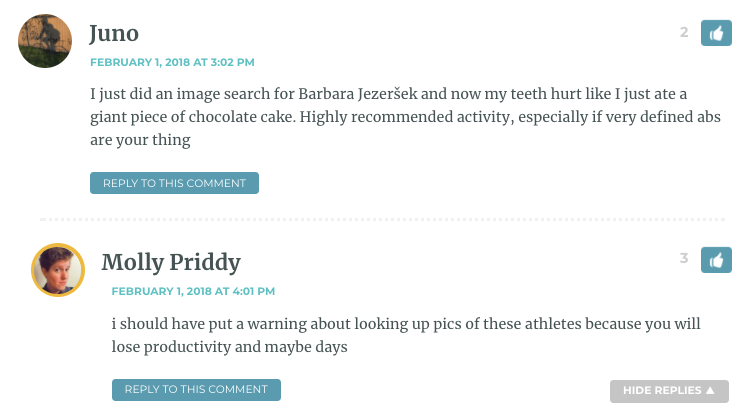 On 38 Inspirational Ways You Weirdos Described Your "Types":
The Mean Girls Award to Beth M:

And the Light A Single Candle Award to Sarah:
---
See a funny or amazing comment that needs to be here? E-mail me at queergirlblogs [at] gmail [dot] com!