Maybe you've heard Facebook changed its algorithm again. Maybe not. Maybe you are blissfully unaware that Facebook uses a super secret, convoluted calculation to determine what to show you in your Facebook feed. For the last few years that algorithm has taken into account what the type of posts and which publishers you interact with and click on, the number of likes and loves a post has, and the place a post falls in the current cultural zeitgeist. Posts with lots of thumbs up about trending topics shot right to the top of everyone's news feed, for example.
Even though we were never able to compete with other venture capital-funded LGBT websites or venture capital-funded mainstream websites with LGBT verticals — because we don't have the budget to "boost" our posts like they do — we were doing pretty good with Facebook's algorithm. In fact, a little over 20% of our traffic comes from Facebook.
Facebook's New Algorithm
Facebook's throwing that old algorithm out the window in favor of a new one that prioritizes:
Posts by your friends and family
Posts that have a lot of comments
Posts that have a lot of shares
(Especially posts shared by and commented on by your friends and family)
Mark Zuckerberg and other Facebook higher ups claim its because they want to help Facebook users make authentic connections again, but it seems more likely that they're trying to curb the chatter that they didn't do anything to stop a foreign government from installing a moronic, narcissistic, amoral, compromised autocrat in the White House. And, of course, the money. It seems likely Facebook is trying to find a way to force brands and publishers to spend money to boost their posts, as well as keeping you on your Facebook feed longer interacting with posts so they can charge more for the ads they show you while you're fighting with your Aunt Sally's second husband about gun control.
What Facebook's New Algorithm Means for Autostraddle
The change is going to be an issue for a lot of publishers, but it poses a unique challenge for us. There's the fact that we don't have the budget to pay Facebook to let you see our posts, of course, but there's also that fact that we're a publication for minorities. Let's be generous and say there are three queer people in your family and all of you follow Autostraddle. That's a drop in the bucket compared to the hundreds of straight and mainstream publishers your friends and family probably collectively follow — especially if your friends and family are conservative — which means Facebook will prioritize those publishers in your feed because your friends and family will spend more time commenting on and sharing them.
And then there's the thing we've always struggled with: our readers are much less likely to share our posts on Facebook than their straight friends and family who share posts from not-gay sources without thinking twice, and our readers are much less likely to comment on our posts on Facebook (because why risk getting into a fight with your homophobic cousin when you can click through and comment on this warm blanket of a website?). It's safer here for our specific readership, and not just metaphorically, because we can moderate comments and ban anyone who engages in harassing, bullying, or bigoted behavior. We also don't require that people use their real names and photos, in case it's unsafe for them to even be out on the internet. While the websites we're competing with have the resources to pay people to engage with commenters and moderate comments on Facebook, we definitely don't. We don't even have the resources to pay for a dedicated social media manager or team.
We're already seeing a hit from the implementation of this new algorithm and it's only a little over a week old. Before the algorithm change, an average day for us on Facebook meant about 30,000 people saw at least one of our posts. Since the change, only about 16,000 people a day are seeing at least one of our posts. Prior to the change, an average of 10,000 people saw each of our posts on their Facebook page; after the change, an average of 5,000 people are seeing each of our posts on their Facebook page.
What You Can Do
There are a few things you can do to make sure we don't fall off the earth.
Make sure you're following us on Facebook.
Share our Facebook posts.
Comment on our Facebook posts.
And, most importantly, personally prioritize us in your news feed. Here's how.
On a computer, go to Autostraddle's Facebook page. Click "Follow" (or hover over "Following" if you already follow us) and select "See First."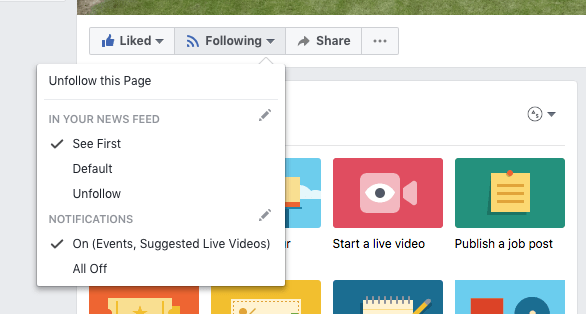 Or, on your mobile device: Select the three-line menu in the bottom right-hand corner of iPhone apps/the top right-hand corner of Android apps.
Scroll to the bottom of the menu and select "Settings."
Select "News Feed Preferences."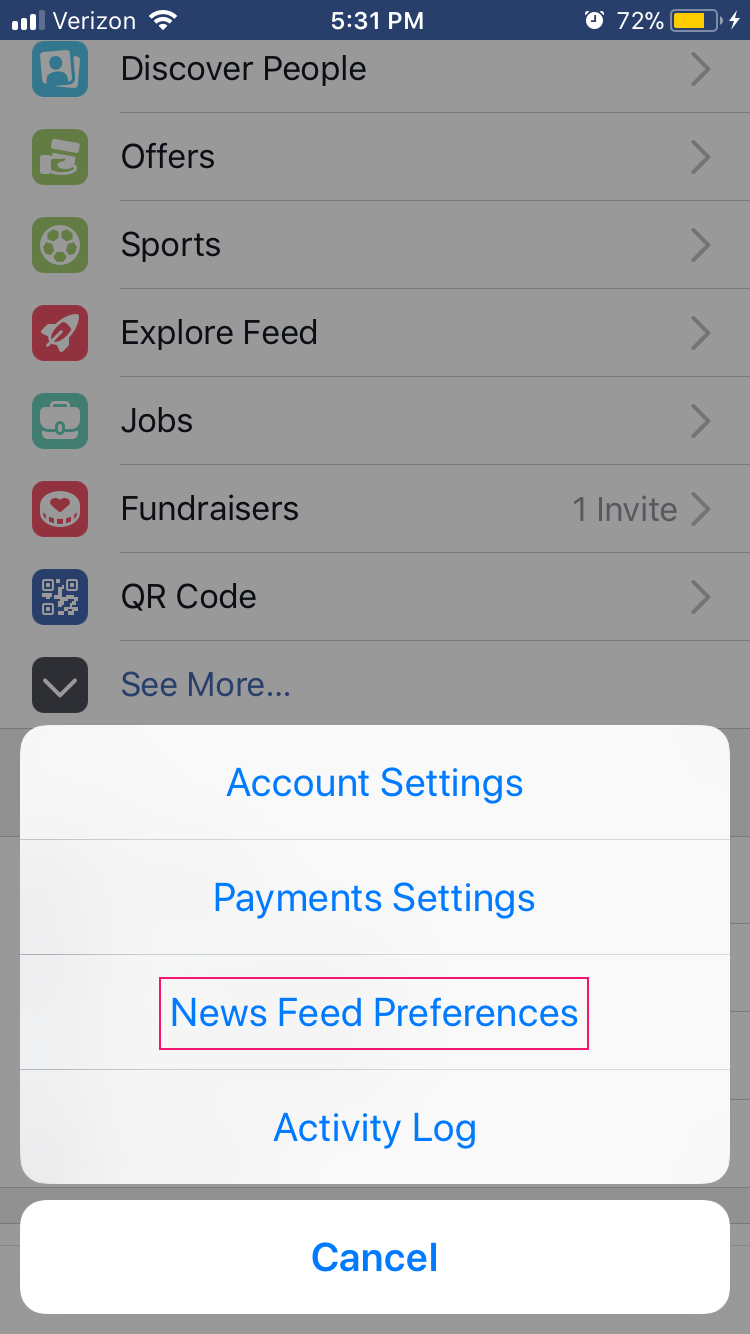 Select "Prioritize who to see first."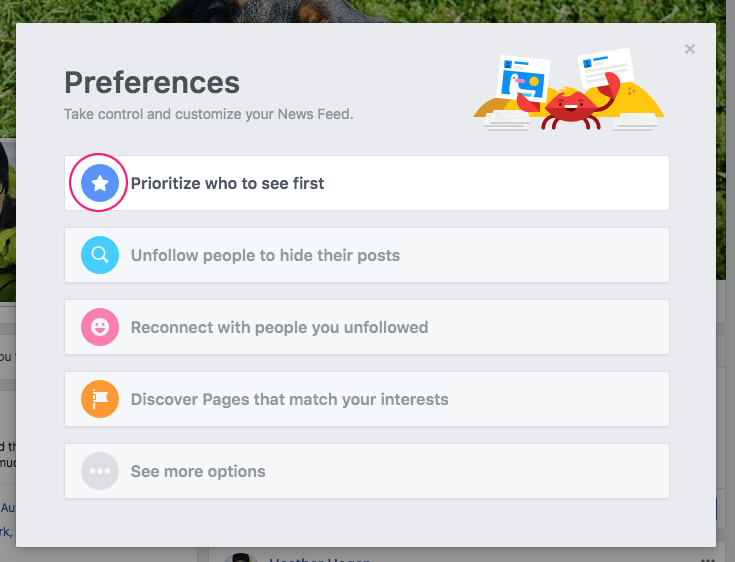 Select Autostraddle and any other pages you want to see first in your feed. The pages/profiles you select will show a blue and white star.
Select "Done!"