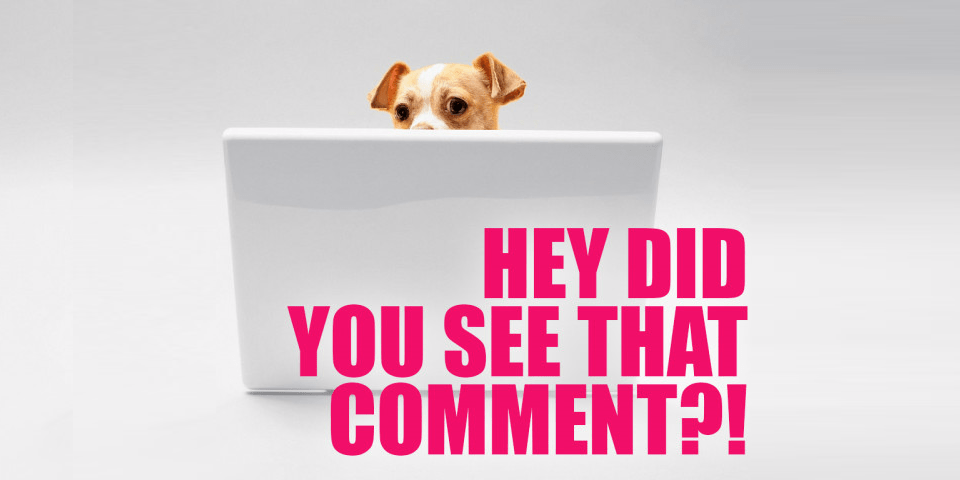 Hi there peaches! Has anyone else had the Tiktok fish song stuck in their head for a full week now? Just me? CAN'T BELIEVE I CAUGHT ONE.
This week, if you plan a murder mystery party, KKU knows what kind of Wife Guy you are!
I really, really love when Dani Janae writes about music and life.
Abeni reviewed Any Other City, the sexy new novel from Hazel Jane Plante. My TBR list is growing!!!!!
Drew helped out a reader whose partner can't (or won't) say "I love you." 
A.Tony will watch anything where survivors make their own justice, and SO WILL I.
Ashni is here to teach us about wine!
Because it's never too late to celebrate 420, choose your home decor and Anya will tell you what movie you should watch while stoned!
Roku's new show Slip is here, and Shelli Nicole is happy to report that it gets very, very gay!
And then there were your comments.
---
On Thank You, Ex: For the Baseball Jersey I Wore Constantly as a Baby Gay:
The Like, So Gay Dude Rites of Passage Award to BB gay:

On Ranking The National Songs by How Much I've Cried to Them:
The Inspiration Award to onetobeamup:
On Guessing Game: Poem Form Preferred By Serial Killers:
The AI Could Never Award to Cameron:
On You Need Help: My Partner Won't Say "I Love You":
The Olive Juice Award to ruralqueerfolkie: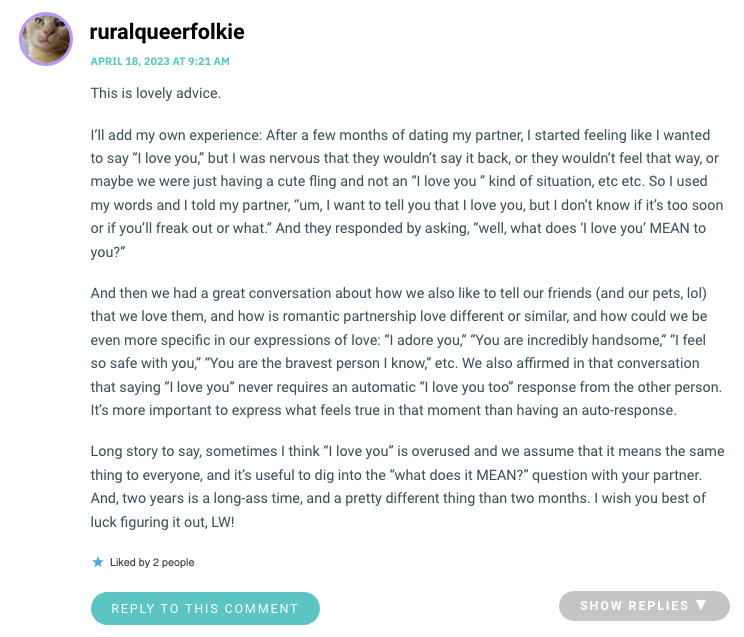 On 25 Lines of Poetry I Think About Once a Day:
The Bonus Verse Award to Dani: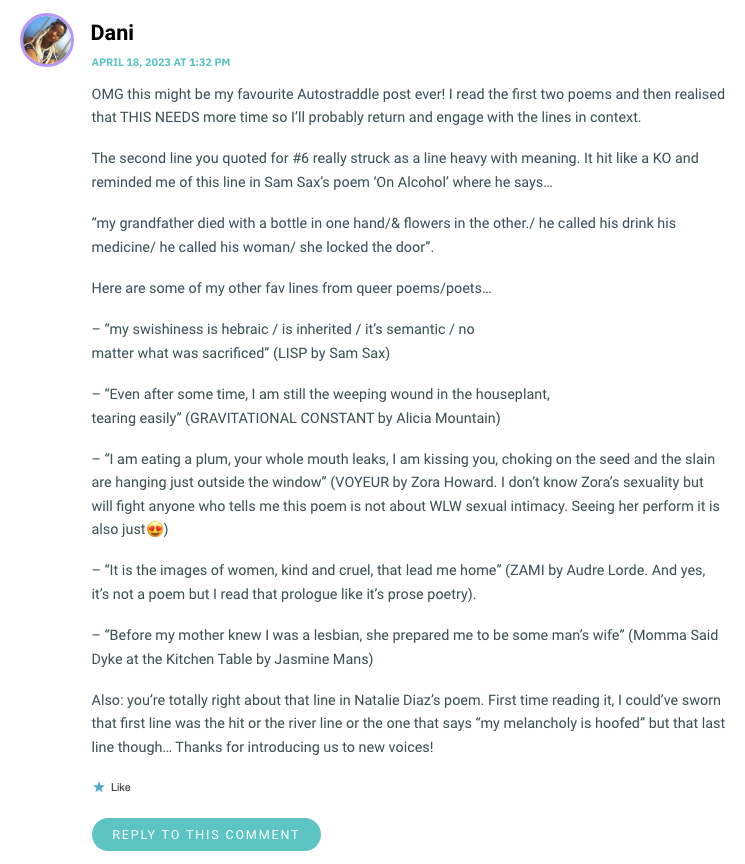 On Pop Culture Fix: Halle Berry and Angelina Jolie to Face Off in "Maude v Maude":
The Spy vs. Spy Award to Serena:

On Quiz: Choose Your Home Decor and I'll Tell You What Movie You Should Watch While Stoned Tonight!
The Ogres Are Like Onions (Are Like Queers) Award to Pallas:
And finally, revisiting 25 Lines of Poetry I Think About Once a Day:
The Participation Trophy Award to John the Strait, because he made me laugh (this is an extra award and has not taken up space from you beautiful queers):
---
See a comment that needs to be here? Let me know! Tag me [at] queergirl.