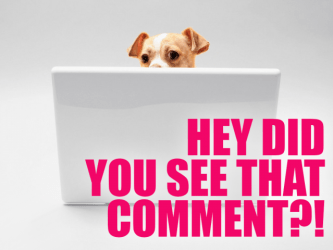 Hello there, yuletide gays! I'm writing to you from the snowy Midwest where my dad's alarm clock has been playing a jazzed up version of "Silver Bells" every five minutes for the past hour. How are you? I hope you're having a festive week filled with minimal fruit cake and family conflict. Isn't that what the holigays are all about?
In this last bit of 2013 we're having a Boxing Week sale, spicing up your life and suggesting some makeout-friendly chapstick combos.
Kaitlyn wrote about ten women who could have been The Advocate's "Person of the Year" instead of Pope Francis, Kate recommended LGBTQ charities worthy of your dollars and Ali discussed Blue Is The Warmest Color for the Autostraddle Book Club's seventh installment. Then Riese shared some Canadian memories, Laura showed us how to make an ancestral family tree and the team tested out the loveably co-dependent Couple.me app.
Now let's get to last Comment Awards of the year!


---
On Christmakwanzakah OPEN THREAD: A Place to Put Your Feelings on This Merry Festive Holigay:
The Christmas Spirits Award to Jenn:

The Christmas Catnap Award to Jessica: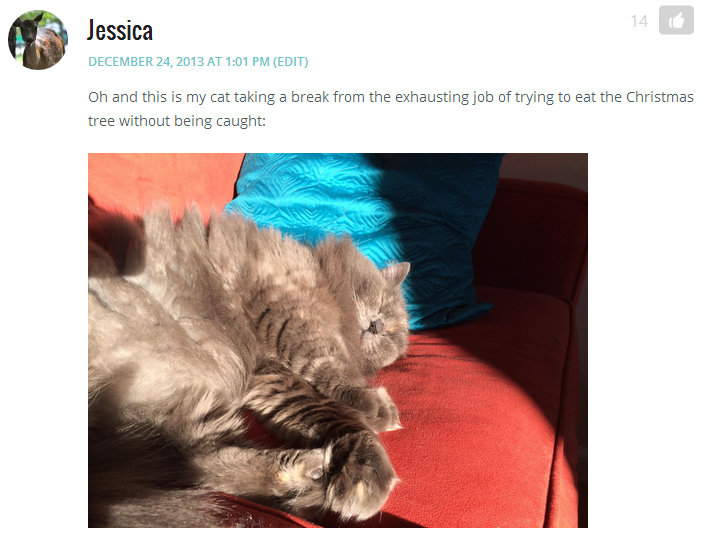 The Not Dropping It By Dropping It Award to Lindsay Jill:

The Requisite Holigay Marissa Meme Award to Sally: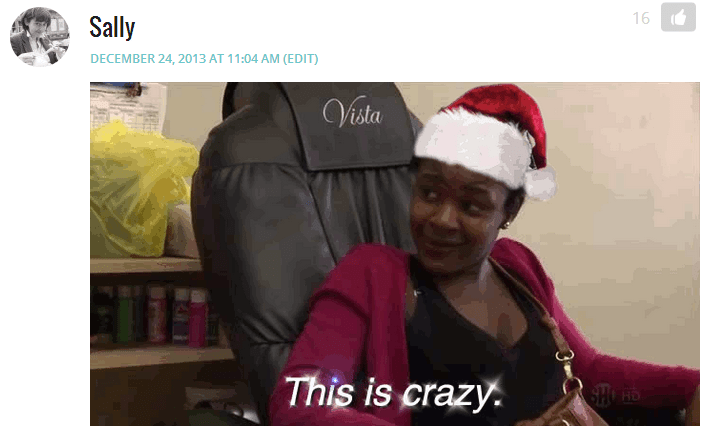 The Partridge In A Queer Tree Award to Katie: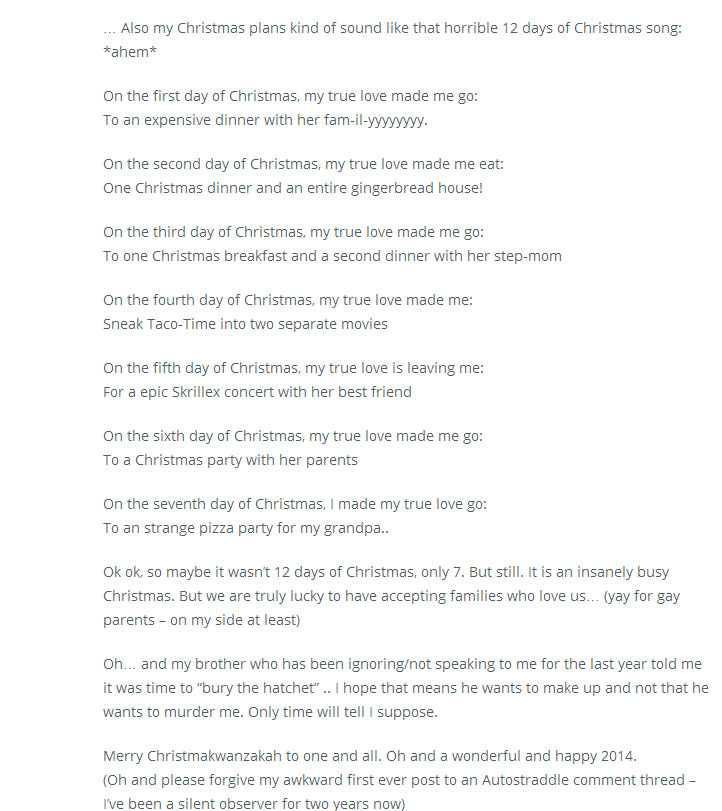 On 8 Chapstick Combos Guaranteed To Make Making Out Even Better:
The This Is Acceptable Too Award to Monique:


On Boxing Week Sale! Get 25% Off Everything In The Autostraddle Store!:
The You're Doing It Right Award to Natasha:


---
See a clever, hilarious or thought provoking comment around this website-ship? Email it to me at: carrie [at] autostraddle [dot] com!