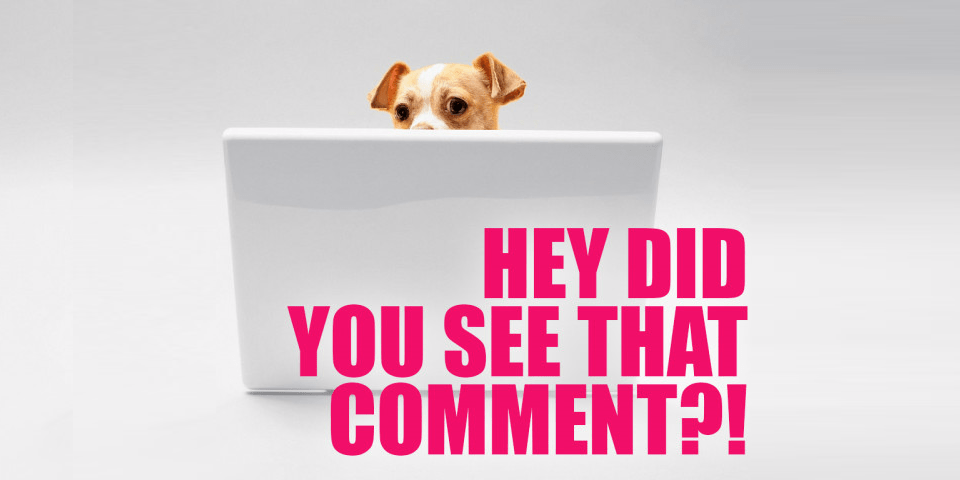 A new year. A new year! A! New! Year! IT'S A NEW YEAR, FRIENDS!
This week, Heather watched Wonder Woman 1984, and it was… bad.
This was perfect: Dykes and Their Emotional Support Albums.
From Xoai, here are 10 trans and gender nonconforming people who made indelible bright spots in the darkness of 2020.
How do we, in our own little corners of the world, make 2021 livable? To start, Sarah's got our Reading List for the Revolution.
For The Drop, Dani Janae and Shelli Nicole talked about Ma Rainey's Black Bottom.
You know when you can just tell who the author of a post is even before you see the byline? Well. "RuPaul's Drag Race" Is Queer Women Culture. (I have never seen Drag Race but I still loved this!)
The team tried to help us make sense of the whole stimulus package (truly my least favorite package) rigamarole for this week's Extra! Extra!
The saga of the Dildosaurus Rex continued in this week's Foolish Child.
And then there were your comments!
---
On Dykes and Their Emotional Support Albums:
The Gob4Gob Award to Erica and Adrien: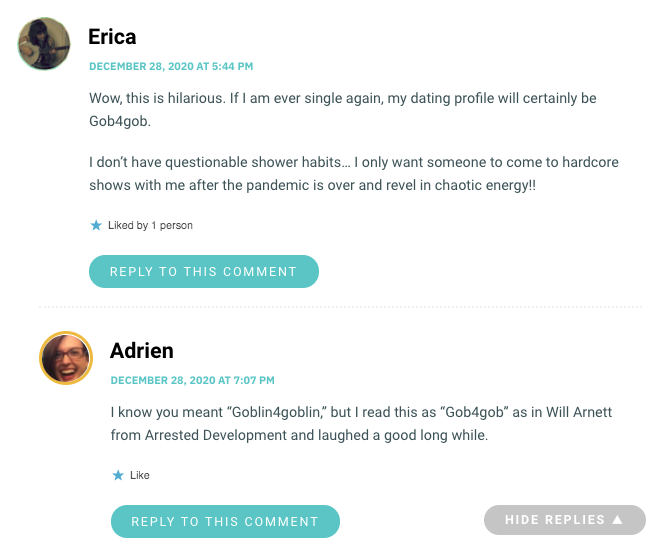 On 10 Times Trans and Gender Nonconforming People Destroyed 2020:
The I'm A Senator Award to Iarran Mé, Riis, msanon, and Senator! Sarah! McBride!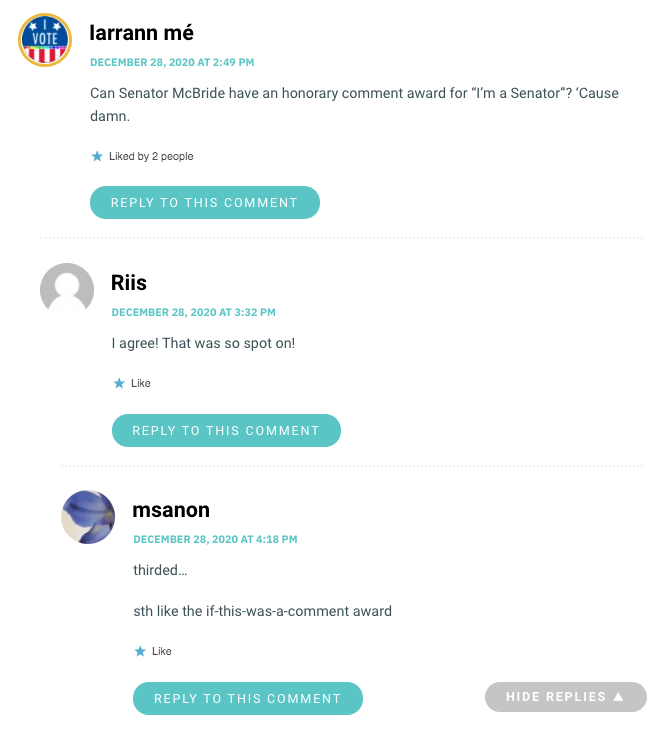 On "RuPaul's Drag Race" Is Queer Women Culture:
The Exactly Enough Award to Katie:
On BTW, Shannon Berry from "The Wilds" is Queer:
The Method Acting Award to Sarah: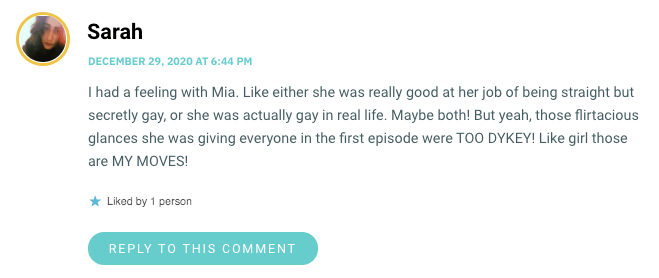 On Also.Also.Also: Happy New Year! Have a Gay Old Time!
The Same Award to msanon:
On Every James Bond Theme Song, Ranked by Their Lesbian Energy:
The Gay, Real Gay Award to Deli Twotone:
On No Filter: Da Brat Made Your 2021 Vision Board for You:
The Buen Dia Award to Luther von Wolfen:

And on 69 Queer and Feminist Books Coming Your Way in Winter 2020 and 2021:
The Dearest, There Are No Accidents Award to Sally:

---
See a comment that needs to be here? Let me know! Tag me [at] queergirl.