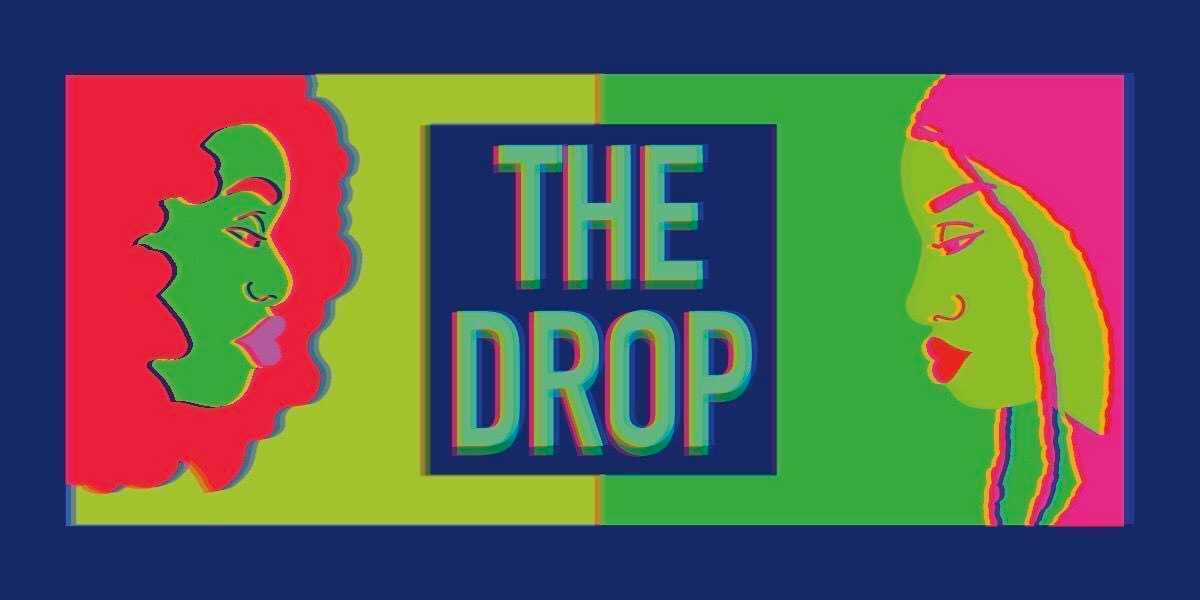 The Drop is a new ongoing series where Dani Janae and Shelli Nicole chat about Queer Black Pop Culture. Today they talk about the new Netflix film Ma Rainey's Black Bottom, starring Viola Davis as the Black Queer legend and Mother of the Blues, Ma Rainey.
---
There are a multitude of Black Queer folks who the world waits far too long to give their flowers to, and Ma Rainey is one of those people. Known as "The Mother of the Blues," she was an unapologetic bisexual woman who often took to her music to express her love of women, including in the song the Netflix film was named after. Originally a play by Black playwright August Wilson,  Ma Rainey's Black Bottom features performances by amazing Black actors like Glynn Turman, the late Chadwick Boseman, and the absolutely amazing Viola Davis as our queer icon, Ma Rainey.
Shelli Nicole: So let's get into it: Did you know much about Ma before the film came out?
Dani Janae: Not at all, I'm ashamed to say. I knew of her and listened to a bit of her music because of the conversations I saw on Twitter and Tumblr back in the day. I'm a big fan of black women who can really blow so I was drawn to her music and vocal stylings from my first introduction. What about you?
Shelli Nicole: Honestly, same. The only reason I even knew just a bit about her before the film is because of Mo'Nique's portrayal of her in Bessie. I was obviously drawn in because I love seeing old school black lesbians just being themselves and hella queer despite the times — but that's where my knowledge ended. When I found out about this film, I dove in a bit more but couldn't find out a wild amount about Ma, so I was waiting for the film to come out and fill in the blanks.
Dani Janae: Do you think the film did that for you? Also, I had never seen or read the original play!
Shelli Nicole: I am a bit familiar with August Wilson and his plays but only because my cousin is an actor and big on telling me facts about plays even though I don't ask him to. But to your question — no it didn't. The focus of the film is more on Levee, Chadwick Boseman's character. It felt like Viola was the pull but I was left wanting to learn even more about Ma Rainey than before. However, that's not to say that I didn't enjoy the film because I absolutely did.
I also didn't know that the film was only going to take place over one day. I do love that when it happens in movies though because in the real world SO MUCH can happen in just half a day, let alone an entire one. I think it did a great job of giving us peeks into things without having to go into detail. It opened and closed windows fully when it came to certain plotlines.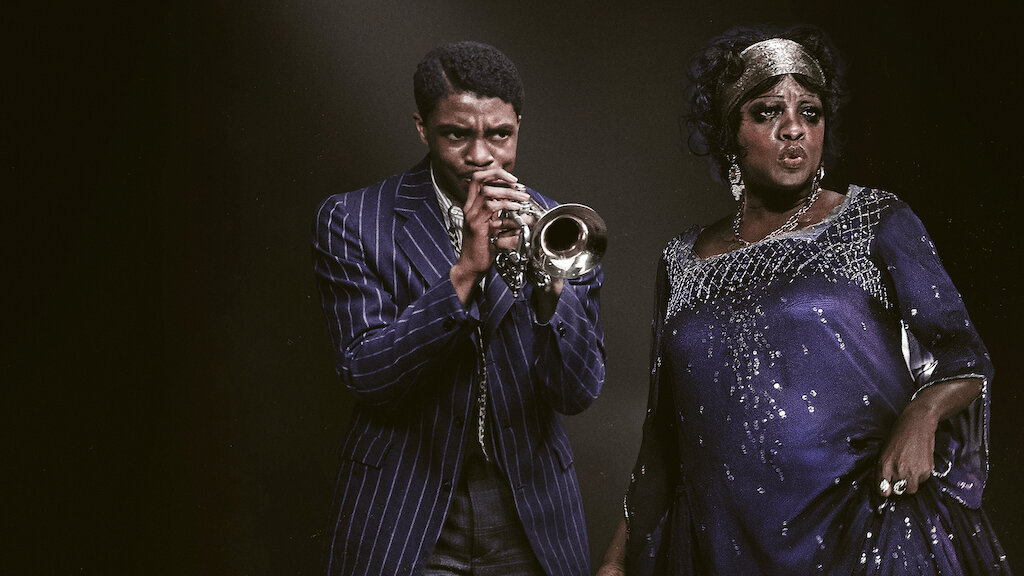 Dani Janae: Yes for sure, Levee is definitely the center of the film. I think it was beautifully done and compelling, but I wanted more Ma. The film gave an insight into what it was like to be a black musician at the time. I thought the final scene was so stark. Those swaggerless white men singing Levee's song really got to me! What did you think of how they handled Ma's sexuality?
Shelli Nicole: That final scene truly left me confused at first because I was abruptly taken out of this very black space that we had been in for nearly an hour. Then to see these wonderbread ass dudes singing this song with ZERO flavor had me like — Yikes!
I think Ma's sexuality was handled quite beautifully! I feel like as a queer person, it's a huge part of my life right? but it's also not the only part of me. I think straight folks think that as queer people all we do is spend 90% of our time talking about queerness. And yeah, while the percentage may be close, we also have other things going on in our lives. So I say that to say that I enjoyed how they didn't make it the focus but when they showed it, it was completely (get ready for a buzzword) unapologetic. Queer folks were going to be expecting it so they had to show it but because Levee was the focus, they had to show other facets. Were you feeling how they handled it or not so much?
Dani Janae: I was! Similar to your point, I loved how it was just one facet of her life and that they didn't shy away from it. I'm always clamoring for more lesbian kisses on screen but the scene where she is singing in her lover's ear gave me chills. I miss intimacy!! It was talked about so casually in the way the boys in the band were warning Levee not to mess with "Ma's girl" I think they really made her a force even when she wasn't on screen. Levee was the focus yes but even he was kinda like "I wanna be like Ma."
Shelli Nicole: I loved that too, that the boys were seemingly unfazed by it. In the sweet scene you're talking about, when the camera does some fantastic intimacy work I might add, the only person that seems at odds with it is her nephew. It didn't seem like he was judging her though, it just seemed like he was an actual country boy who wasn't used to seeing a whole lot of anything.
Dani Janae: Yes! Also, I think it had a lot to do with their family ties. It might be weird watching your aunt woo a woman.
Shelli Nicole: I did not even think about that! No matter how much of the cool aunt you are it's weird as fuck to sit there to see your aunt thisclose to fucking someone. What about the talk, or maybe lack thereof, of Viola Davis transforming her body for the role? She did a combination of things to get close to Ma Rainey's body. Including gaining weight and getting close to 200 pounds, as well as having a fat suit made to sort of make up for the rest of the big-bodied "Mother of the Blues."
Dani Janae: I'm still conflicted about this point. I think it's weird that celebrities get lauded for their "remarkable" body transformations but regular ole fat people get policed and shamed. It's both a problem of the cult of celebrity and fatphobia. If you're an actor and you gain weight for a role it's incredible only because there's an assumption that the weight gain is temporary. But if you're a working-class person gaining weight it's a sign that you're in crisis. It's really fucked up. Could they have hired a fat actress to play the part? Absolutely. But as you said Viola's name being attached to this project was a huge draw.
Shelli Nicole: I agree that us regular folks having fat bodies is never celebrated or even just simply accepted. I am not as upset as I thought I would be about the fat suit situation or the weight gain. I've been thinking it through and maybe it's because she's a black woman that even though I don't know, I trust? In her interview about the weight gain, she spoke of growing up around big women who she thought were beautiful and I didn't think that was a lie. It made me feel like she didn't see fat women as abnormal, unhealthy creatures but as beautiful women who happened to take up a bigger amount of physical space. I'm also thinking I didn't mind because of the way Viola Davis carried it. She moved her body, swayed those hips, and showed that cleavage without any care, and I fucking loved it. Also — it looked quite natural on her to me.
Dani Janae: She carried it so well. I tweeted about how I could not take my eyes off her while I watched each scene with her in it. She was so mesmerizing.
Shelli Nicole: I also LOVED Dussie Mae (portrayed by Taylour Paige). She was a complete delight as Ma's girl. The way she spoke and also moved reminded me of the girls I know today. Just the cadence of some of her lines, like when she asked "Where the band at?" made me smile. It made me see what Ma could see in a girl like her and made her feel like less of just some girl and more of like a part of Ma's life.
Dani Janae: I loved her too, she had the breezy, carefree demeanor of a younger woman but she clearly knew game when she was flirting around with Levee. I also just love that name, Dussie Mae.
Shelli Nicole: I loved the name too! The name Lula Mae runs in my family so I felt a bit of that connection and it made me feel cool haha!
Dani Janae: Lol I love that! The film also does a good job of talking about race and how being black in the entertainment industry is kind of a double-edged sword. Like, on one hand, you are adored but only for your voice, what you can offer a record label or an audience. You aren't valued in whole.
Shelli Nicole: And how Ma knew that from the get-go. How she made sure that if that's how they were gonna see her then she was gonna make them work for it. I loved how she didn't make it easy, to them it seemed like she was being difficult but in reality, she just knew what she was worth. I dug how in control Ma was — she didn't have to rule with an iron fist. She seemed to be the type that won't tell you twice. We do it my way, I get what I asked for and if you don't like it you can hit the bricks. How did you feel about Levee?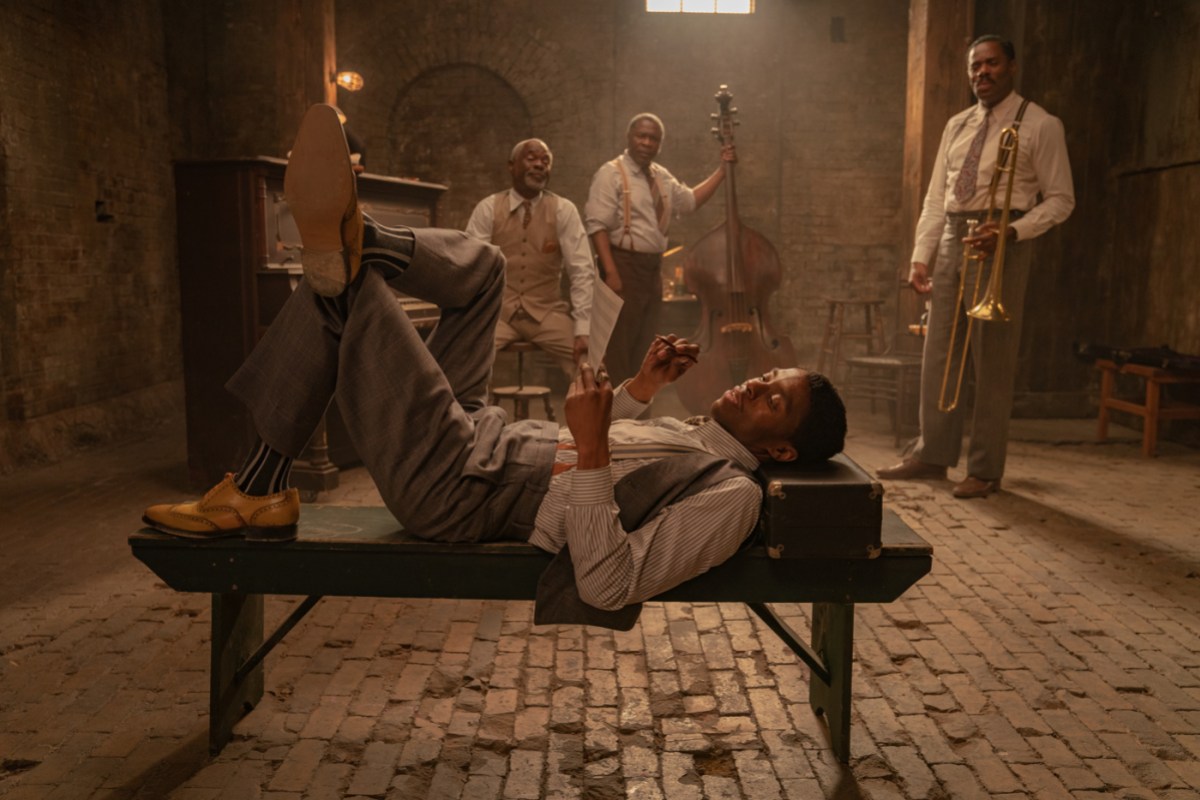 Dani Janae: I thought he was complex. I was watching it and not really connecting with him but then feeling him pull on my heart. I kept thinking " I wish this man had therapy!" He has that really big monologue close to the top about his mother and then things flip back and forth between the studio session and the intimate moments in the band room. I thought he was a little naive and arrogant, but obviously had a lot of respect for Ma and tried to emulate her in some ways
Shelli Nicole: I screamed "YOU NIGGAS NEED TO TRY THERAPY!" during all of his monologues. I tried to see the respect but got stuck in his arrogance for so much of the film. The disrespect kept knocking me but I did have this — soft spot for him. I think that often happens with Black women and black younger men in our lives.
Dani Janae: Oooo you're so right
Shelli Nicole: Ma had zero issues stopping the white folks in their tracks with the disrespect but when it came to Levee she gave him so much grace. She corrected him and things, yes, but she let him get away with so much even until the end. I know that I am "guilty" of that with some of the Black men (and honestly all people of color) in my life — extending an extra amount of grace to them even when they may not deserve it. But it's like, she did that for her nephew and believed in him when no one else would and he finally got the track right. So yes, it's different from extending grace, but maybe she gave so much hoping for an eventual similar outcome with Levee. An outcome with a happy ending through the bullshit.
Dani Janae: Yes absolutely. Even when she fired him you could tell she was handling him with care, not the way she bossed around the white men.
Shelli Nicole: Exactly. All in all, do you feel like the film lived up to the queer hype or do you think it could have done better for us?
Dani Janae: I think it could have done better, which I think is in part due to Ma not being the focus. It left me wanting more of her even though she was kinda omnipresent. What about you?
Shelli Nicole: I agree with the point that it could have lived up to the hype more if Ma was the focus. I think Netflix and Uncle Denzel gave us too much benefit of the doubt in assuming we all knew this was already a play lol. I do want to know more, I think this would have made a really beautiful limited series.
Before we go, can we talk about that opening song?! "Daddy, Daddy, please come home to me… I'm on my way – crazy as I can be."
Dani Janae: Yessss and the way she was dropping it low while she performed it!
Shelli Nicole: I would love to sing this song to a very hot dyke in the '20s and lure her back to my jewel-toned clad studio apartment. Complete with stockings drying on a radiator.
Dani Janae: You know how to paint a scene Shelli.
Shelli Nicole: You know, I try. A girl's gotta dream somehow.
Dani Janae: Lol I know that's right now that all we have is our dreams.
Shelli Nicole: Haha! Thanks again for chatting with me!!!
Dani Janae: It's always a pleasure.