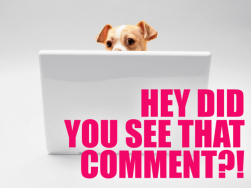 Hi, loves! Your hair looks great today! Listen, I don't know if this is your thing, but you're never too old to run through the sprinklers. It's hot outside! Go nuts! You deserve it!
This week, Heather brought us all the gayest news from Comicon!
We had a LOT of thoughts about sex during the last survey. Here are 55 of them.
Speaking of sex…so, are you a switch?
Alyssa wants you to know that you're queer enough. ❤︎
This is EXTREMELY relevant to your interests: The Top 30 Dykes on Bikes on TV and in Movies.
Well, this was lovely.
And then there were your comments!
---
On NSFW Lesbosexy Sunday Doesn't Like Sleepovers:
The Bang And a Whimper Award to Chandra, Snaelle, and Amidola: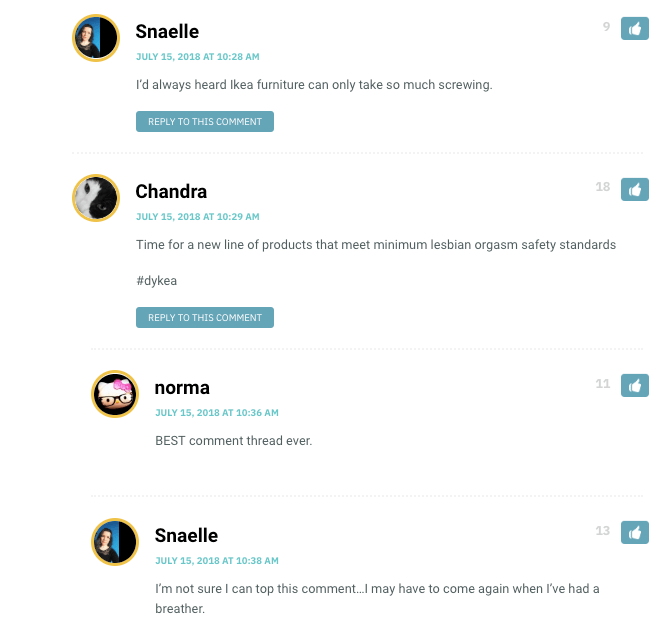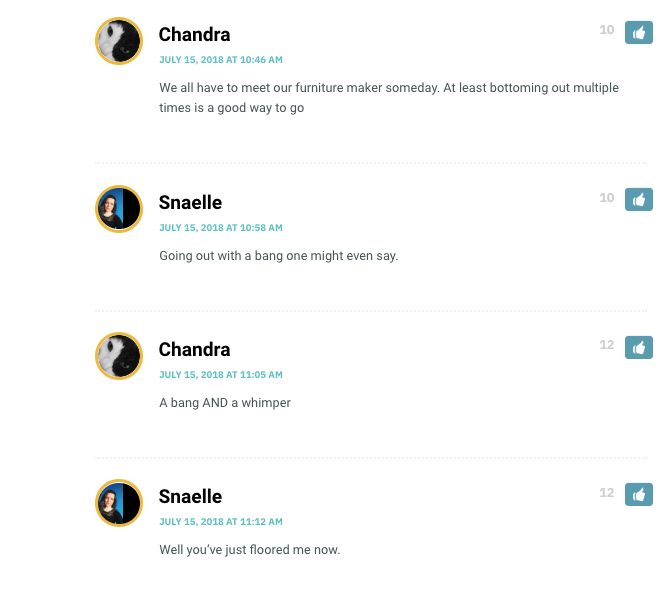 On 8 Reasons '80s She-Ra Was a Feminist Badass and You Should Be Hyped for Her Netflix Series:
The Cirrrrcle of Lifffffe Award to esjaykay:

On Monday Roundtable: The Makeup That Changed Our Lives:
The Turn, Turn, Turn Award to hayley: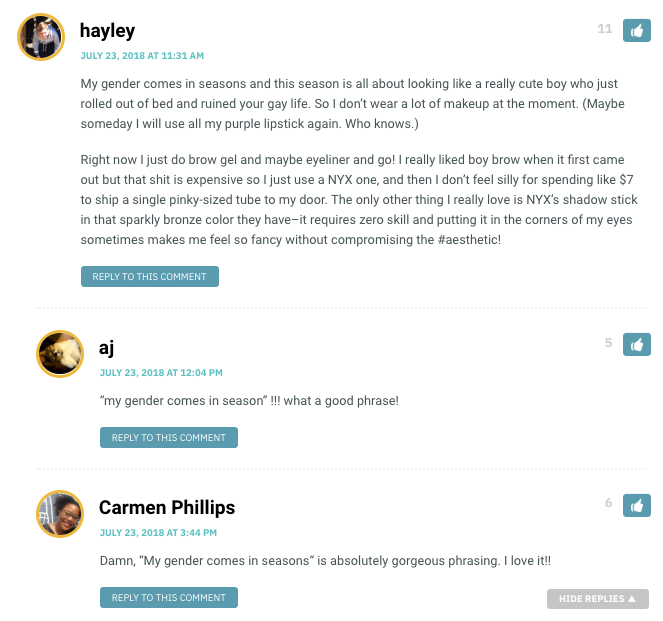 On 55 Very Deep Thoughts About Your Sex Life You Shared With Us On Our Recent Sex Survey:
The UM WEREN'T THEY BROTHERS Award to somethingbsomething:
And the Sounder Memorial Plaque to Donna M:
On What's the Lesbian Equivalent of "He's Tall"?
The Sliding Doors Award to deli twotone: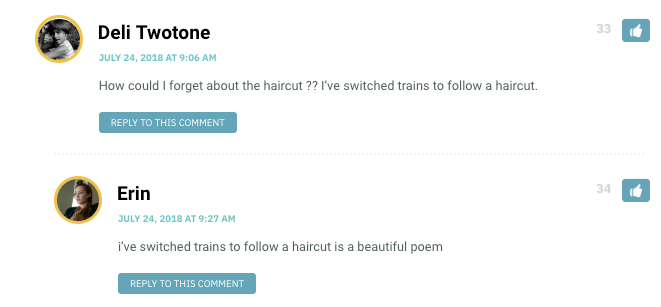 And the Extra Toppings Award to Rachel:
On No Filter: Evan Rachel Wood Playing PJ Harvey Songs on an Acoustic Guitar is My Actual Sexuality Now:
The PJ Party Award to Snaelle:
And on I Watched Lesbian Movie "Liz in September" and You've Gotta Be Kidding Me:
The Staycation Award to madmorris:
---
See a funny or amazing comment that needs to be here? E-mail me at queergirlblogs [at] gmail [dot] com!