The internet has a lot of feelings about makeup and we do too, so this week we're asking our staff for recommendations. Below are our favorite makeup items, the ones we could you not live without, and a little information about why we love them so much.
---
Laneia, Executive Editor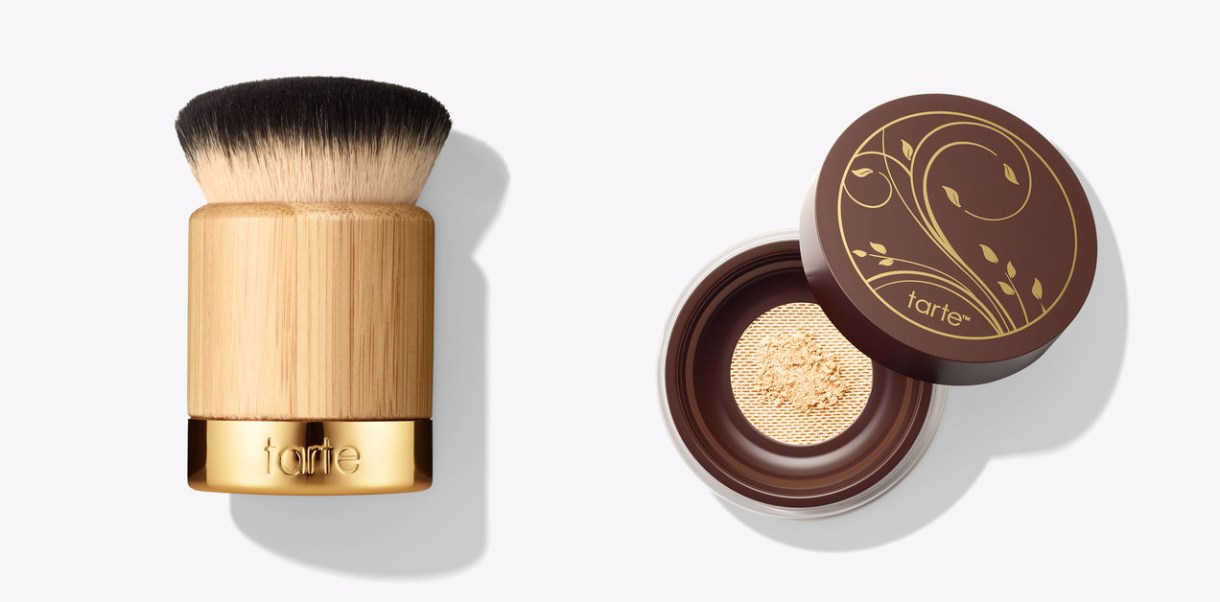 I really want to say Boy Brow, because I can do all the other things to my face and I still won't look as put together and complete as I do when I use Boy Brow, even by itself. But! If we're going with "changed my life" I have to go with Tarte Amazonian Clay Loose Powder Foundation (using their Airbuki brush). I've never, ever and I mean EVER, found a powder that I actually liked until I started using this. I thought my face was just dumb and that I'd never find a product that didn't just kind of sit on top of my skin, looking very much like a powder, and falling off every 20 minutes.
I'd been using a drugstore brand for years because I didn't want to spend a lot to still look like crap, you know? And then one day I must've lost my mind or come into some money or something, because I decided I had to start using a different, better powder and it had to be the right fucking color and it had to be NOW. I researched how to find your undertones, which brands matched my undertones, and found Tarte!
This crazy powder somehow minimizes the pores on my nose without clogging them, blends into my skin without looking like a pile of dry powder, and it STAYS ON MY FACE. I've gone an entire day and night without needing to reapply, which is outlandish. I think it's even the right color!
I'll probably still try some other brands now that I've busted free of the drugstore stuff, but for now this Tarte powder is my hero.
---
Rachel, Managing Editor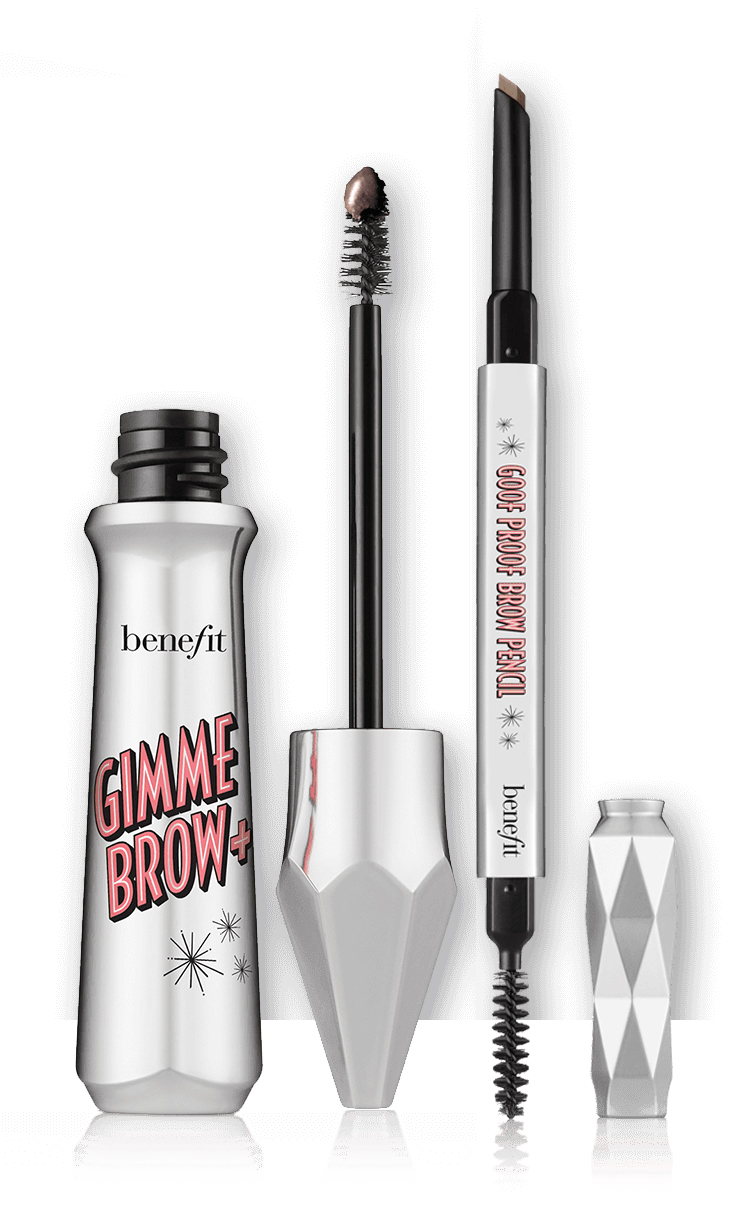 I know Boybrow is like, what we're all doing now, but I loved benefit's brow products first and best and will remain loyal to them for as long as possible. For quick everyday brows that take like 30 seconds, I use their gimme brow brow mascara situation (they've repackaged and maybe reformulated it since I bought this and I can't personally speak for the new version but I will probably buy it when this runs out, so there's that). For more "done" brows when I'm wearing a full face of other makeup I use their goof proof pencil, which has a neat sort of shape that is hard to describe but does indeed make it difficult to mess up, and gives me nice brows without trying hard in like one minute and without doing that thing of stroking in little individual strokes. If I'm really feeling like I want to take life by the horns, I use the gimme brow over it afterward. Also I usually use some clear brow gel after to brush the front of my brows up and away; benefit makes a product for this but also e.l.f. does and it's $3 at the drugstore so I just get that.
---
Riese, Editor-in-Chief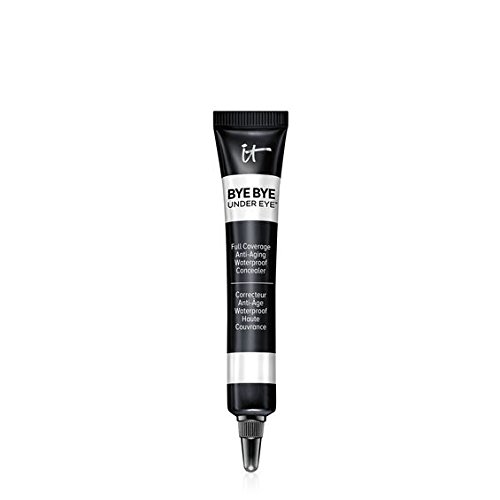 It Cosmetics Bye Bye Under Eye: I got roped into this by those little buckets of travel-size items you stare at on your way to checkout at Ulta and I regret nothing! It comes out SUPER thick and I was like, "what is this fresh hell," but once i put it on I realized oH it's the kind of fresh hell that truly works overtime to coat the fresh hell underneath my eyes. I've had dark circles under my eyes since I was literally seven years old, and nothing has ever covered them up like this shit. It's a miracle.
---
Heather Hogan, Senior Editor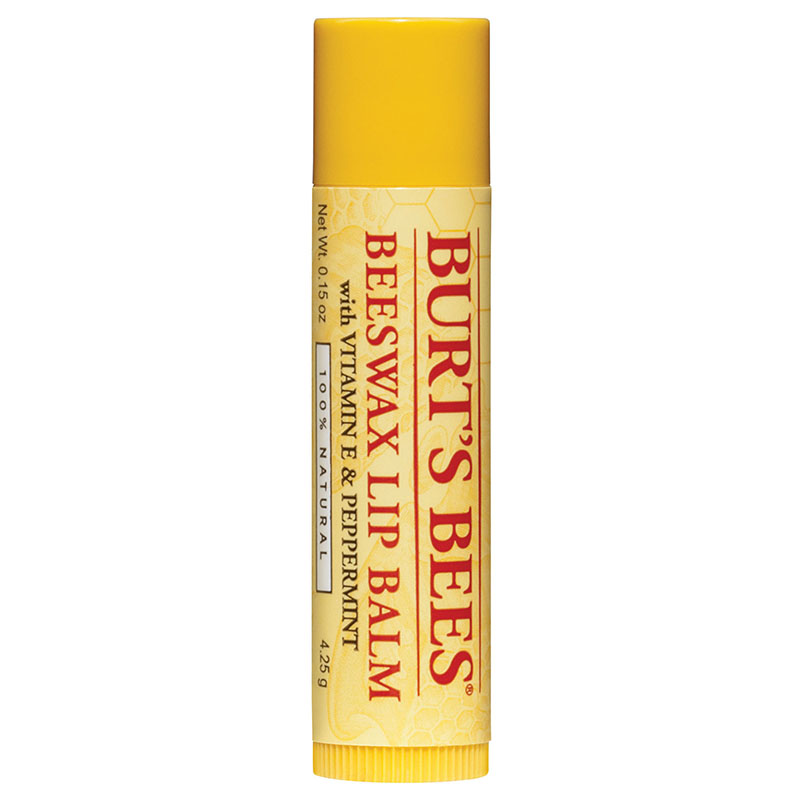 I don't wear make-up but the one "beauty" product I could not live without is Burt's Bees lip balm, the original peppermint flavor. (I one time tried all the flavors from the rainbow Pride pack of Burt's Bees and the original is still hands-down the best.) Other lip balms dry out my lips in the longterm or taste too fruity or too medicinal, but Burt's Bees is just the right texture and just the right moisture and just the right taste. Also did you know Burt's Bees got started when this guy named Burt with a roadside honey stand picked up a hitchhiking artist who fell in love with him and made candles from his leftover beeswax? Isn't that the gayest thing you've ever heard?
---
Abeni, Staff Writer

I went to Sephora's trans women-centric makeup class a week or so ago, and it really rocked my world.
I don't really like makeup. I wish I could go bare-faced (or, maybe, with just some eyeliner) every day, but that's not an option for me, because my facial hair is dark and thick and having a "beard" is one of the primary things (other than my height) that gets me clocked. So I wear makeup for survival. But covering up one's facial hair shadow is difficult business. I've seen countless YouTube tutorials but have never gotten it right.
Starting to try and figure out makeup, alone, at age 25, with no mother or friends or whoever to help me figure it out, slowly, over my adolescence, like most cis girls have if they want it, is, honestly, hellish. I can't ask the employees at Walgreens or wherever to help me figure out the right shade of my foundation, for example, becuase of anxiety and stress, and then also because of my racial/ethic mix I tend to vary widely in shade depending on the season, and that makes it even harder. I didn't know how to choose the right lipstick color, how to make my eyeliner or blush or eyeshadow or eyebrows even not look ridiculous, and I was too embarrassed to really talk it over with my friends, and even when I did, they weren't sure how to help me. And I've never had the kind of money where I could go into a Sephora or Mac or Ulta or wherever. I've made do essentially on my own, and paradoxically spent probably more money on countless products that didn't end up working out.
So the Sephora class seemed like a godsend. But when I went there, we spent the majority of the time talking about skincare and moisturizers, and color correction, and all of the other girls seemed like they'd already mastered facial hair removal, and when we talked about color correction it was mentioned that it could cover facial hair but there wasn't time to really get into it, and when I tried to follow along and it wasn't working, I started to weep. I was frustrated and embarassed and it wasn't at all how I'd hoped it would be. One of the cis girls who worked at Sephora tried to help me but it wasn't working. I was mortified.
Then the wonderful leader of the class, a non-binary trans femme whose name I regrettably forget, came over and devoted his time one on one to me. They gave me the right color corrector (orange), showed me how to apply it all over my cheeks and chin and upper lip areas, and – and this was the key – told me to put FINISHING POWDER over it before applying foundation so that they wouldn't blend and I wouldn't look like an Oompa Loompa or Donald Trump. They also suggested I use a much heavier foundation, and when I applied it, my facial hair shadow was GONE. It's NEVER been gone. My tears shifted from pain and frustration to tears of joy.
I don't know what I'm going to do when the little sample products I got from the class run out, because I can't afford the NARS brand foundation that is also essential — that little bottle costs like $50. I'm going to do some research to find something analogous that I can get at Walgreens. But it was the process of putting the finishing powder over the color correcting liquid that was the key I was missing, and nobody else there seemed to know that this was what had to happen.
I still don't like wearing makeup, but I know that when I do, I actually have an idea of what I'm doing. The amount of confidence this gives me about going out into a hostile world, and getting clocked maybe 10% less, is honestly life-changing.
---
Sarah, Marketing & Design Director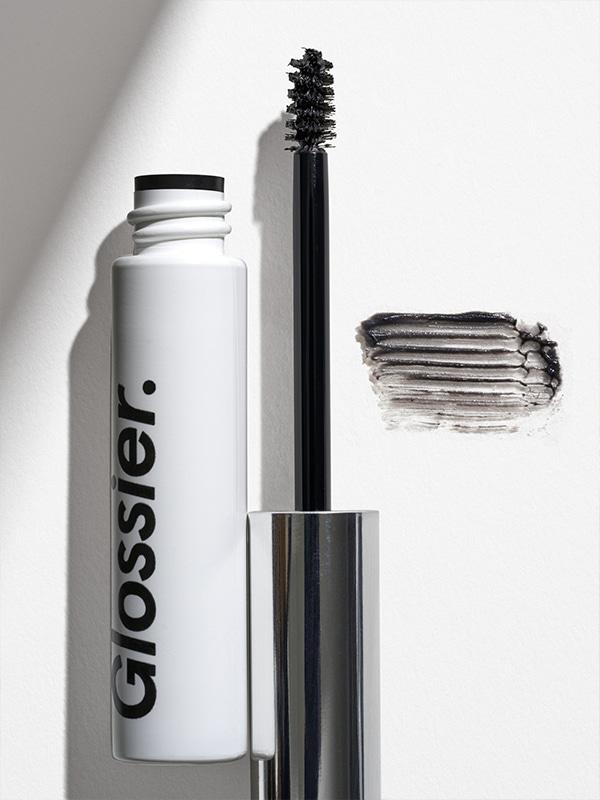 Glossier Boy Brow. In 2016, Yvonne Marquez told me I had "lesbian eyebrows" and I recognized their true potential as a stand-out feature of my face. After hearing glowing reviews from friends of mine, I took the plunge and swept my brows with it. Friends, I have not looked back. With bow brow, they have become fuller and more alive, teeming with boldness and possibility. With a few swipes of the wand, they can be sweet and sleek or queer and messy depending on my mood. I love how they give my face that extra lil POP that makes me feel like a bonafide lesbian.
---
Laura M, Staff Writer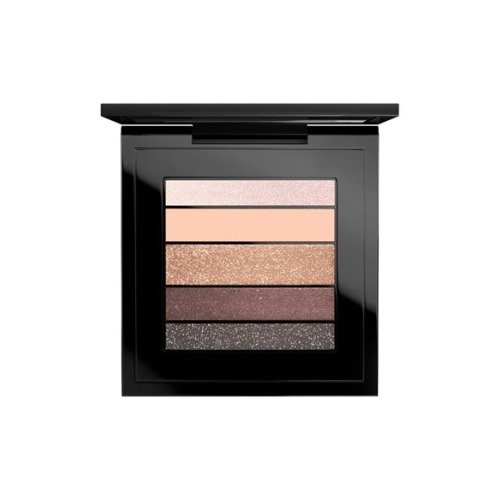 MAC's Copperluxe eyeshadow palette is the only eyeshadow I ever need. It's not the most work appropriate (because I can't help but put the gold tone on and wind up covered in shimmery glitter all over my face)… but I don't care! Because I look like a goddess.
I bought this when the second Hunger Games movie came out in 2013 because I'm obsessed and wanted gold lining my eyes like Cinna. So I've had it for five years, and I feel like I won't use it up and hit pan for at least another five.
---
Kayla Kumari Upadhyaya, Staff Writer
For someone who often wears makeup, my makeup routine and products are not very exciting! I essentially watched one Kristen Stewart smokey eye tutorial in 2009 and have been doing variations on the same concept ever since. But one thing that I can actually say I'm talented at is winged eyeliner, and it's all because of Stila's Stay All Day liquid eyeliner (usually in "intense black," but I have experimented with other shades from time to time). Getting good at eyeliner gave me a lot of confidence! It is the one product that I am most loyal to, and I can't imagine using any other liquid eyeliner, but also pls someone help me update the contents of my makeup bag.
---
Archie, Cartoonist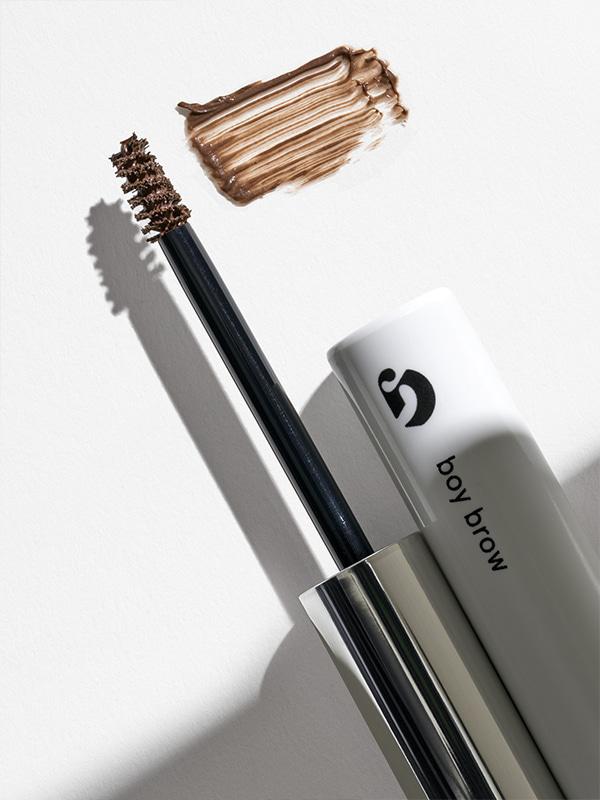 I avoided makeup like the plaque throughout childhood and also I guess into adulthood because I still don't use it. However, I love my eyebrows but they are outta control all the time. Part of not knowing how to do makeup also includes not knowing how to do basic grooming and everyone has such nice defined eyebrows and mine just curl all willy-nilly. Anyways, Glossier Boy Brow is easy and quick and as much of a routine I'll ever be able to muster. It's great for keeping my brows from doing whatever the fuck they want.
---
Alyssa, Comic Artist
I don't wear makeup, so this may be a stretch but I'm obsessed with surf spray. I have a deep hatred of clean hair. I hate it when my hair's all sleek and dry-looking and FLAT. There's nothing worse than having to wash my hair and walk around looking like a Manson girl for the next two days.
A year or so ago, I was introduced to surf spray and I've been obsessed ever since. It grits up my clean hair without making it dirty* and gives it a smidge of wave and volume, and I'm into it.
---
Molly Priddy, Staff Writer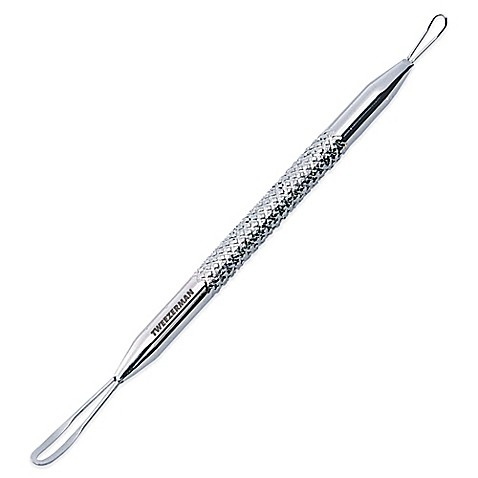 Mine is a beauty care product called a loop, and it safely removes blackheads from your skin and it is addictive and I love it so much. I don't use makeup (mascara occasionally) but I wanted to develop a skin care routine after high-altitude hiking without much sunscreen all through my 20s. My skin usually stays clear, but sometimes there are clogs in my pores that all the facial cleaner in my bathroom couldn't get but this little tool can. Be warned: Highly addictive, use in moderation.
---
Stef Schwartz, Vapid Fluff Editor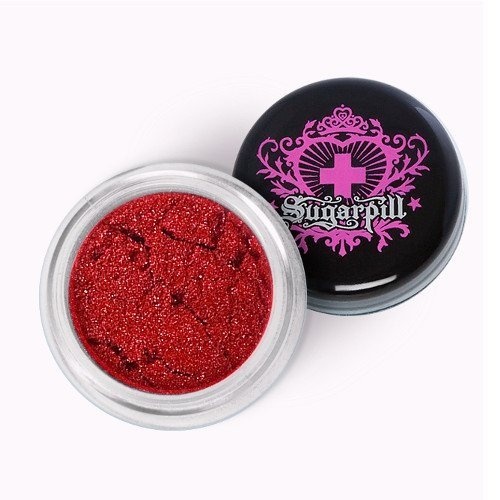 Listen, do you remember when Lady Gaga sang the national anthem at the 2016 Superbowl? She wore a red sparkly suit with red glittery eyeshadow and for the first time in my adult life, I thought, "I want that person's makeup but on MY face." I wear red eyeshadow a lot, but never found anything that popped quite like whatever she'd done. Urban Decay's glittery shadows were too pink, Kat Von D's were too brown, and anything the right color was just too matte.
My ex girlfriend is a makeup genius and when I offhandedly mentioned this dilemma to her, she suggested Sugarpill's Asylum immediately. Reader, it is as close to Lady Gaga eyes as I'm ever gonna get; this shit is magic. I have a couple of particular favorite eyeshadows, but this is the one I wear when I need an extra boost.
---
Yvonne Marquez, Senior Editor
I live in Texas so for the majority of the year it's pretty hot and you're more prone to sweat your makeup off. I graduated college when I finally discovered eyeshadow primer and realized it's NECESSARY if you don't want your eyeliner and eyeshadow to be smeared all over your face by the end of the night like mine was many countless nights after going out to 6th street in Austin. I discovered the Nars Pro-Prime Smudge Proof Eyeshadow base and it has been a true makeup game changer for me! I have to put it on, even if I'm just wearing eyeliner, because it will stay on my face and not run down it after a couple of hours!
---
Vanessa Friedman, Community Editor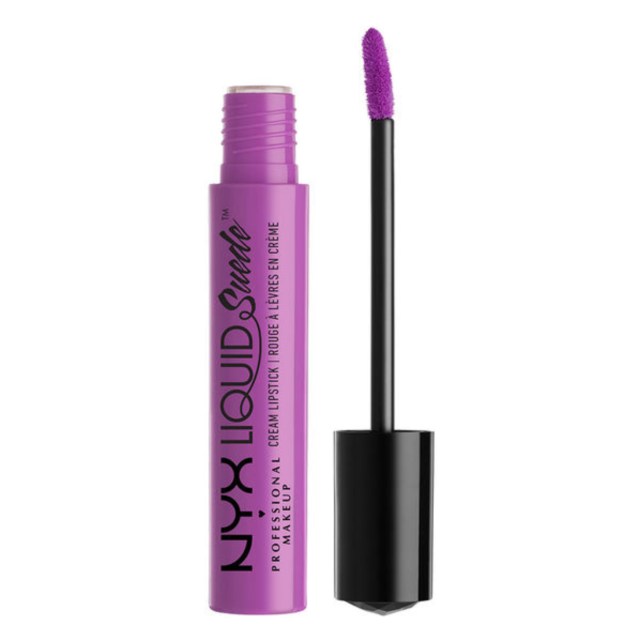 NYX Liquid Suede Cream Lipstick in Sway is my gender identity. That is all.
---
Carmen, Staff Writer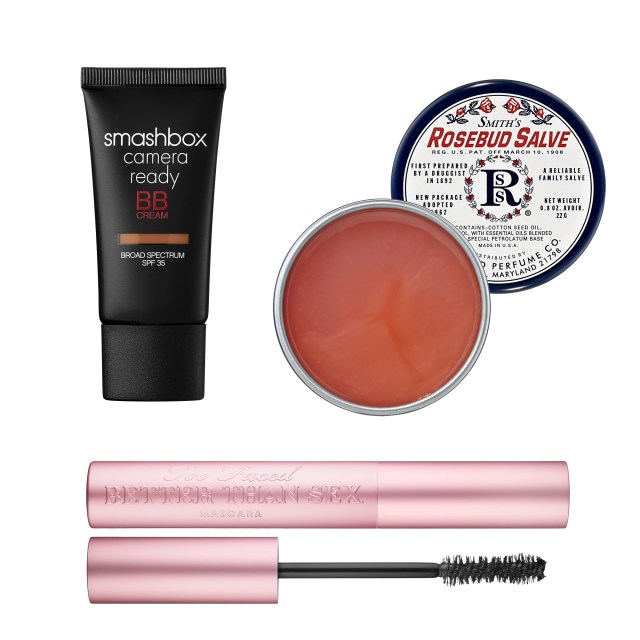 Listen! LISTEN!! I'm so excited about this! I love makeup! I love it. I've been able to do a full face — foundation to lipstick, since I was 11 years old. Sephora has me on speed dial. And I love talking about makeup! I got special permission from Laneia to include not one, not two, but THREE items in this roundtable. I think I begged her, "don't make me write off two of my babies!!" I'm a diva loving, dramatic kind of gay, so I'm always ready to play with off the charts looks — but mostly I'm a fan of the classic "no makeup" makeup for my everyday.
BB Cream gives me a medium coverage while also (bonus!) doubling as sunblock. It goes on smooth and creamy, with easy blending and the ability to build. I skip a makeup sponge, because who the eff has time for that in the morning?? I put it on with my finger tips like I do my moisturizer.
BB Cream is a miracle everyday product but, far too many companies still don't have it in a variety of skin tones. Ummm Hello world, brown girls like easy going makeup, too! Wake up!! Anyway, Smashbox comes in eight pigment ranges, which is still not enough, but better than most. It's also my priciest everyday item. One tube lasts me roughly six months of near daily use, so I like to tell myself that it evens out.
After that, I reach for Too Faced's Better Than Sex mascara. It volumizes my lashes all day (thanks collagen!), and gives them a deep curl that makes them look longer. It's my secret weapon to looking a little "extra" without actually having to do extra, you know?
Wrapping up, I pull out Smith's Rosebud Salve. Have you heard of Rosebud Salve yet? If not, GET ON IT!!! I want the best for you. It's just perfect. If you want a quick sheen, it's there for you in your time of need. It heals chapped skin. It's formulated without parabens if you worry about those things. It has no flavor and feels light, not goopy. The barely pink tint is universal across every skin tone. It also works on the cracked cuticles around your nails in the winter! PS: Janet Mock loves it. And if it's good enough for Janet, it's definitely good enough for me. I have like two tubs of this stuff on me at all time.
My entire routine takes maybe five minutes? Max? Then I'm out for the day.
---
Reneice, Staff Writer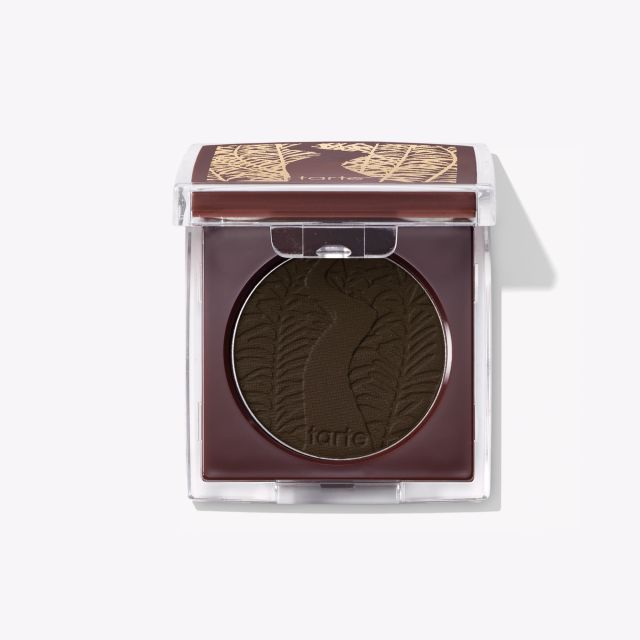 I don't wear makeup often but the first thing I do when I decide I'd like to is fill in my eyebrows with the Tarte Amazonian Clay Volumizing Brow & Hair Powder in the Black/Brown color. Honestly this is often ALL that I do and it makes a huge difference. The powder clings to your eyebrows in a way that makes them look fuller and the color is rich but still light enough that you can layer it without fear of over doing it and ending up with overly dark brows. Super helpful for a makeup novice like myself. Having my brows look natural, soft, and full automatically makes me feel pulled together. If you feel similarly I highly recommend you try this out!
---
KaeLyn, Staff Writer
I'm still really into matte lip stains and I will never give them up. I'll be wearing lip stains when I'm 60 freakin' years old. My blood red lipstick feathers a lot more now that I'm apparently already a wrinkly-lipped fossil. I've tried a whole arsenal of primers and powders and liners and outliners to keep my lipstick from spreading, but also I'm a hella lazy femme and I don't like wearing a lot of gunk on my face. Nothing has worked as well as lip stains for a swipe-and-go bold lip for my over-35 face!
My current fave is Sephora's line of cream lip stains. The consistency is similar to Nyx lip stains (which I also use), silky smooth and quick-drying, but with much better coverage. It looks great and doesn't turn my lips into a sad, dry, flaky mess like some other long-lasting matte stains I've tried (I'm looking at you, Cover Girl Outlast). It rubs off a bit if you eat, but it's also easy to wipe off by wetting your lips and swiping a few times with a napkin, so if it starts to come off, you can just take it off and reapply later. I'll take occasional touch-ups over parched, tight lips for everyday wear.
My go-to is and will always be a true matte red like Sephora's Always Red, perfect for any time and any occasion. A bold lip is my femme secret to instant confidence. I could be wearing day-old sweatpants and bed head and a red lip makes me feel READY TO BE SEEN.