All of the photographs in this NSFW Sunday are from shutterstock. The inclusion of a visual here should not be interpreted as an assertion of the model's gender identity or sexual orientation. If you're a photographer or model and think your work would be a good fit for NSFW Sunday, please email carolyn at autostraddle dot com.
Welcome to NSFW Sunday!
Water sex is not good, writes Madeleine Aggeler at the Cut:
"Water sex, along with candlelit (fire hazard) and car (cramped), is one of the most highly overrated forms of human copulation. Sure, there's the thrill of being mostly naked in a place not generally meant for humping, but the logistics are never worth the potential infections and underwhelming sensations.

That's the worst thing about water sex: Even if the rest of you is wet, your sex parts aren't, because water washes away your natural lubrication. What! I don't know if there's a God, or some other Creator, but anything that would incorporate such an obvious design flaw into their horny little earth dolls is extremely rude."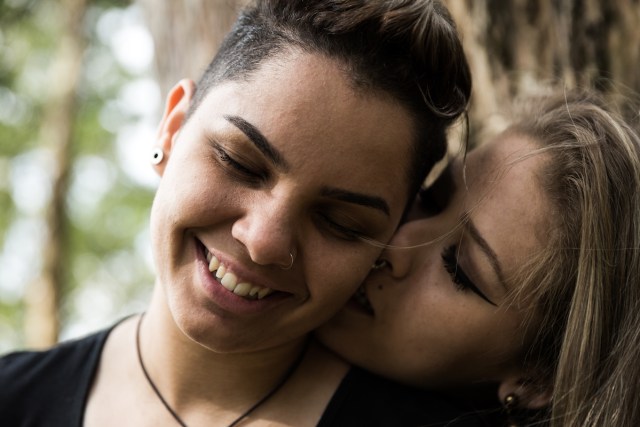 Here are the horniest vibrator scenes in TV and film.
It's weird to be a sex researcher. It's also weird to be a matchmaker.
At Oh Joy Sex Toy, Erika Moen reviewed the Fun Wand, noting, "that sleek shape doesn't so much fill up your vag as instead it delivers an elegant force that you can wield with artful precision."
Here are some good dating spots in Boston, Philadelphia, New York, Austin, Chicago, San Francisco, Los Angeles and Seattle according to OkCupid.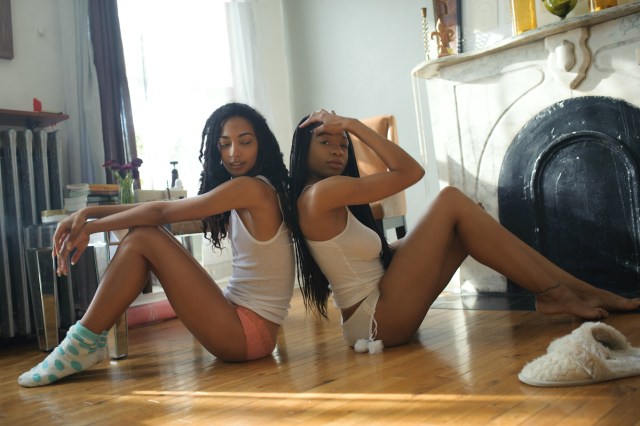 Andrea Zanin wrote about mutuality in kink and the problem with saying "the bottom's really in charge," noting:
"'The bottom's really in charge' assumes there's something intrinsically disempowering in the bottom or submissive role, such that it must be countered by defensive hyperbole. This says a lot about whomever's speaking. Mostly, to me, it sounds like they're ashamed of bottoming and want to find a way to reassert their empowerment. Or they're ashamed of topping and want to displace the full responsibility of it onto the bottom so they don't have to face their discomfort.

The only way a statement like 'the bottom is really in charge' makes any sense is if you assume that people cannot really be equal negotiating partners. And while of course we must account for unequal social power structures in everything we do (not just in kink!), we quickly paint ourselves into a corner if we begin to think that social hierarchies make consent impossible except between people of perfectly equal privilege."