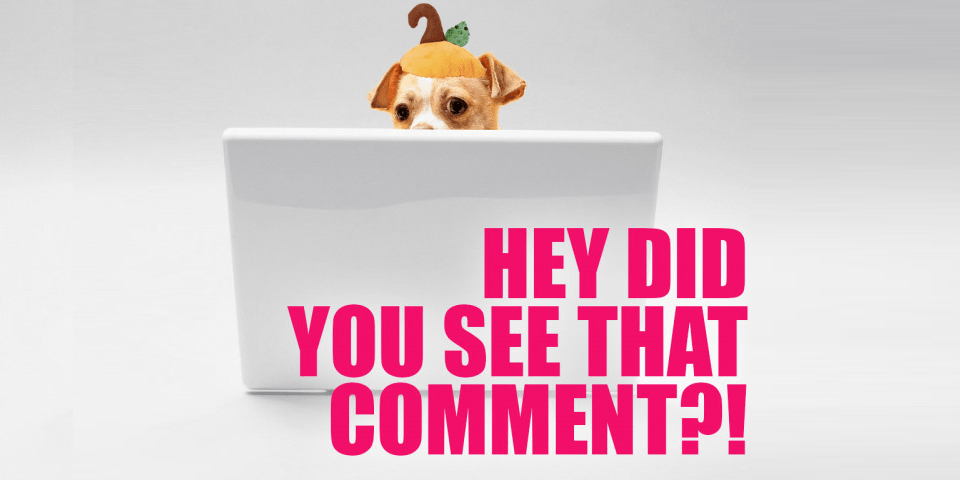 Hi there, loves of my life! Halloween is tomorrow and the US Presidential election is next week; truly, I cannot imagine a more terrifying Spooky Season than this one, here in 2020. All I can say is, I'm so glad we're here together, and:
This week, for our spooky pleasure, Dani Janae rated ghoulies, monsters and villains on a scale of zero to sexy.
The team talked about why and how they like to enjoy their scary movies and shows.
Here's something that's not scary at all — underwear!
Heather matched the signs of the Zodiac with their cartoon characters, despite knowing very little about the Zodiac. Now I need to watch Adventure Time!
Bound was so incredibly important to me when I was coming out; here is Drew's really gorgeous read on it.
Dani Janae and Shelli Nicole had a conversation about the new scary movie Bad Hair.
Feeling a Harry Potter-shaped hole in your heart? Casey's here to fill it. 
And then there were your comments!
---
On Rating Villains, Monsters, and Cryptids on a Scale of Sexiness:
The Nice Award to shamblebot:

On Covering Our Butts: Let's Talk About Underwear:
The Game Plan Award to Annie:
On Characters From Gay Cartoons as Zodiac Signs (by Someone Who Only Knows Astrology From Instagram Memes):
The Claws Out Award to Jamie and Gemma: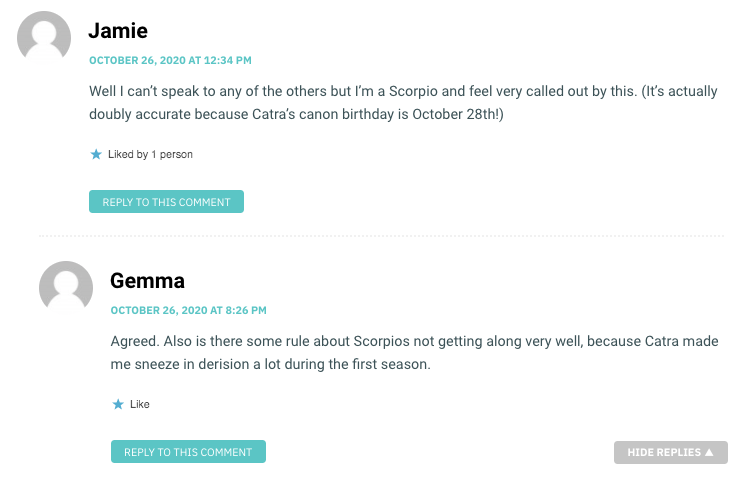 And the Net Zero Award to Sally:
On "Bound" Is a Trans Classic:
The Unbound Award to Snow:

And the Transcendent Award to Rylee Miller: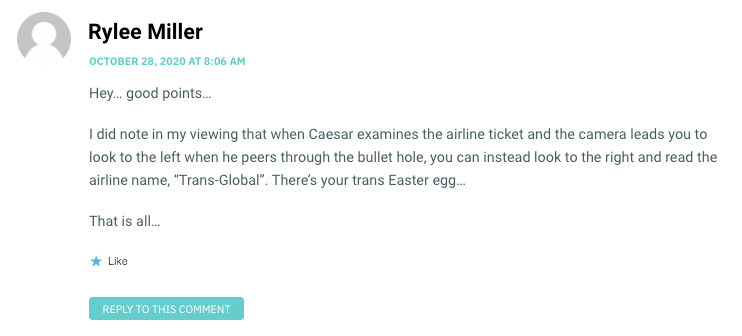 On You Need Help: I Never Imagined I'd Live Past 20. Now What?
The Set Your Clocks to Queer Time Award to S: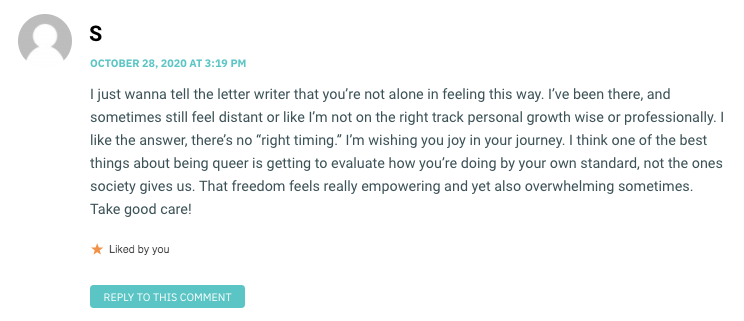 And on Also.Also.Also: Did You Know This Gay Ass Oreo Commercial Was Gonna Make You Cry Today?
The Money Where Their Mouth Is Award to Lavendula:

---
See a comment that needs to be here? Tag me [at] queergirl!