Halloween is almost upon us, and this year, more than any other year, there's so much spooky queer TV to watch! So this week our TV Team is talking about how and why we like to be scared by TV and movies, and what's the scariest teevee episode of film we've ever seen.
---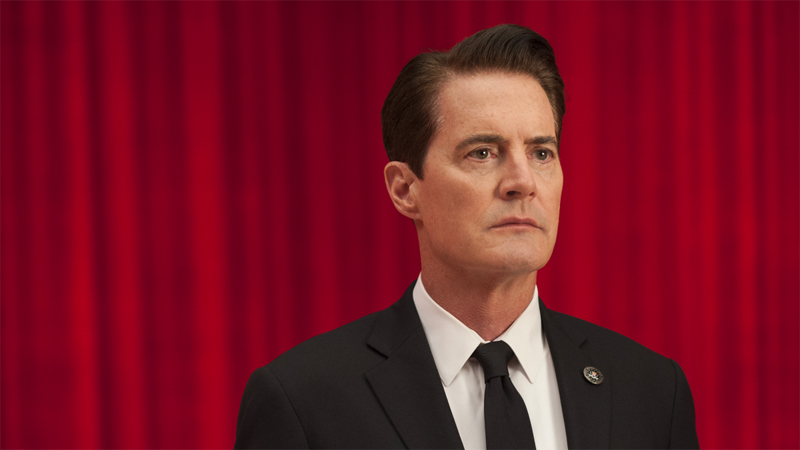 Horror has always been my favorite genre. I'm a very anxious person and something about having that anxiety externalized in a way that's fun or cathartic has always really appealed to me. I like roller coasters too. How often is our fear so wonderfully contained? What a joy to be afraid of ghosts on a screen instead of ghosts from our past!
I love all types of horror. I love goofy slashers, I love psychological thrillers, I love haunted houses and gay vampires and movies that are smart in a stupid way and stupid in a smart way. The possibilities of the horror genre are vast and while those powers can certainly be used to other marginalized communities, they can also act as our greatest revenge.
Best and scariest are very different questions to me, because so few horror movies truly scare me. No one unsettles me like David Lynch and there are episodes of Twin Peaks that scare me more than any of my horror faves. But what really scares me most is true crime TV and I mostly avoid that — dwelling in the unfiltered cruelties of our world doesn't satisfy what I'm really looking for from horror. But some of my horror faves that scare me in a good way? Unfortunately due to Roman Polanski being a rapist, I do sort of think Rosemary's Baby is the pinnacle of the genre. But I also LOVE the Slumber Party Massacre trilogy (especially the second one), Good Manners, Raw, Get Out, Bunny Lake is Missing, Tom at the Farm, Ganja and Hess, Black Christmas, and the original Cat People.
---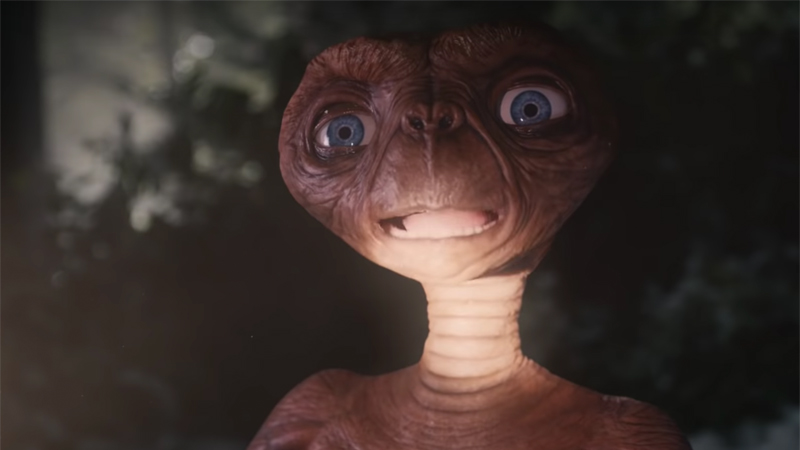 Like Drew, I really do love all kinds of horror. Like Drew, I think I use horror as an escape mechanism. We're all doing great!!!!!!!
While I do love all subgenres of horror (minus plotless torture shit), I most enjoy being emotionally devastated by horror. Like just take an axe to my heart! Jumpscares work for me in the sense that I WILL ABSOLUTELY JUMP AND PROBABLY SCREAM but they don't work for me in terms of actually sticking with me. I suppose that's the entire point of a jumpscare—a quick and ultimately fleeting fright. But I love the frights that sink into me, that stay with me long after I've watched them. And that tends to be the sad-horror stuff. The hauntings. The monstrous allegories for grief, loss, trauma, longing. The Haunting Of Hill House does this all perfectly in episode five, "The Bent-Neck Lady." Other things I think do it well are: The Others, The Babadook, Stoker, Annihilation, Persona. Also, I definitely second Drew about the original Cat People.
So psychological thrillers and deeply unsettling stories with a female lead especially do it for me. But I also love The Classics that play all over television during October. And I love horror-camp and watch all of the Scream movies every year. I love Insidious despite its truly boring mythology. I love a haunted house narrative!!!! I love monster movies, too, especially vampires, doppelgangers, and zombies. I like sci-fi-horror, too.
It took me a while to figure out that I actually really enjoy horror, because I was for some reason scarred by the movie E.T. as a young child, which I was convinced was a scary movie and which prevented me from seeking out frights for A WHILE. But finally around the time of high school, I was like wait I actually love horror and especially love if I go to see a scary movie and one of the girls I'm friends with is so scared that she has to hold my hand ha ha ha!!
---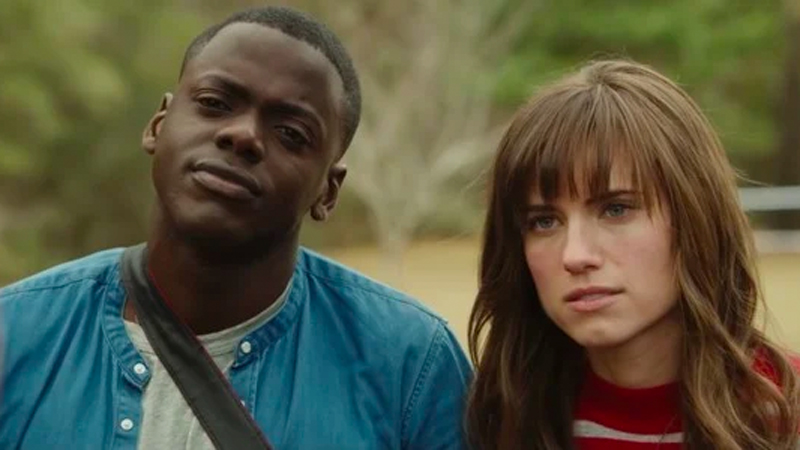 This is a really fun time for me to come in here, after two people who not only love horror but also are capable of writing such detailed love letters to the genre, for me to say: I HATE BEING SCARED BY MY MEDIA!
I don't like to jump into a bowl of popcorn, I don't like blood, I don't like heart thumping music that plays or suspenseful thrillers that leave my heart in my throat. I don't understand why anyone would intentionally sit down and then… scare themselves?? For what? No. Life is too short.
I think, just speaking for myself, a lot that probably has to do with the fact that I'm already an incredibly anxious person and where most people's day-to-day lives are somewhere around a Level 3, my anxiety and nervous system just lives at a 7. The idea of taking that and intentionally subjecting it to even more of a rollercoaster is just so upsetting for me (my heart has increased pounding since I started writing this, in fact!)
There are some exceptions to this very hard fast rule: I love The Craft — as long as I watch it during the daytime! — and in general do better with the kind of violence that's the bloody skull-crushing kind as long as it's women doing the fantasy violence against men (this applies more to an action genre than a horror one, but lol I like what I like). I also loved Get Out, which I think is a brilliant script and piece of art, as well as social commentary, though I can't bring myself more than the one time and have watched other zero Jordan Peele horror creations. When I was a tween, the new hot thing were the teen slasher movies of the late '90s (Scream, I Know What You Did Last Summer, etc) and all my friends would want to rent them during sleepovers, which of course I could not handle. But bless my mother's heart, she would call the other moms ahead of time to find out what the movie selection would be, so that she could get it from Blockbuster and watch it with me on the couch — during the daytime, with all the lights on in the house. This allowed me to go to the sleepovers and not be scared, because I already knew all the jumpy or violent parts ahead of time. So I also love all those movies as well; they remind me of this moment in my life when I was really loved and cared for, despite all of my overwhelming anxieties.
---
I'm with Drew and Kayla on this one. I love the horror genre in so many forms, and I do think it's because I'm high anxiety and it's a nice controlled and safe way to get a rush of adrenaline without the negative panic that would normally come with it – for example, I love scary movies and have a high threshold and don't find much truly terrifying, but I do not perform well in a walk-through haunted house scenario with real people as the players. I joke that I like the serial killer genre because me and my anxiety love to know a good worst case scenario so it's like research for the inevitable moment I find myself hunted by a ripper. But I think in reality probably why I like the genre as a whole is because it taps into my empathy and anxiety in a way that just lets me stretch those muscles without overdoing it. A teen romance between star-crossed lovers and one of them is dying of an incurable disease? Get that away from me. It's too real and too sad and too possible and I get inundated with enough real life horror every day on social media. Give me a very unrealistic or unlikely scenario, please. Or, if you're going to give me something scary in a more real way, give me a woman who puts up a good fight (Hush) instead of just pretty girls in pajamas running poorly and screaming about it.
I'm not bothered by blood or guts or gore, and in fact find the concept of the early Saw movies (what would you do in this lose-lose situation) really fascinating (before the 'traps' became unwinnable and it was just torture porn) and I love a cheesy slasher with dramatic deaths. I love supernatural horror (Sinister, the Conjuring universe…technically Final Destination 2), I love straight slashers (Scream and I Know What You Did Last Summer were my introductions to the genre, when I was 9/10…), I love horror comedy combos that lovingly mock the genre (The Babysitter, Cabin in the Woods, Happy Death Day). I love when women win, I love when queers appear. (I finally watched Bit last week and it was amazing.) Sometimes jump scares will get me (though more often than not, at this point, I can recognize the set-up from a mile away…I see how you're framing that refrigerator door!) but I agree that it's not what sticks with me. I also hate when a very good supernatural horror ruins the fun by either over-explaining or under-explaining the spooky, or by 'revealing' the shadowy figure to be a devil mask that belongs in Halloweentown. For example, Get Out balances the creepy and the lore perfectly, but Hereditary ruined their whole vibe for me in the last 10 minutes of the movie. Us did a lot of worldbuilding but it left enough questions to be interesting, Midsommar made little to no sense.
I've already sneakily mentioned some of my favorites above and this is getting very long but I would be remiss if I didn't mention my favorite thing to come out of this genre in my lifetime: The Haunting of Hill House. It was a brilliant story and it was spooky as hell. The ghosts weren't random and they had stories of their own, there were metaphors of deep sadness but also moments of levity and laughter. I loved parts of the story of Bly Manor so much, but Hill House was something entirely unique and I don't think anything will ever compare.
---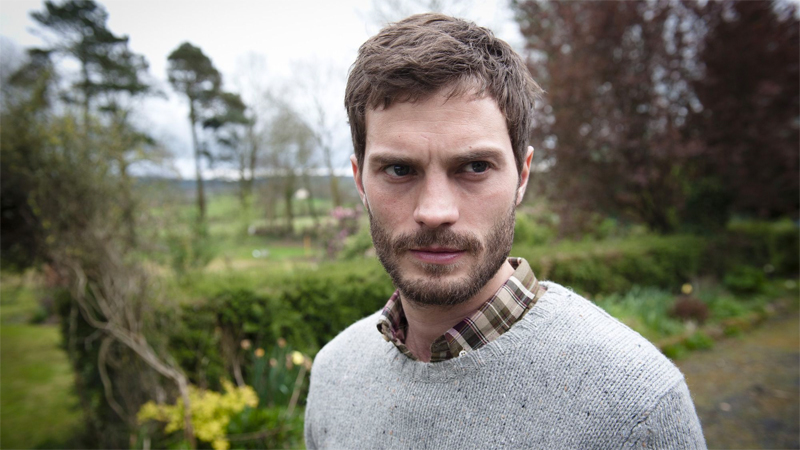 When I read the question, "How and why do you like to be scared by TV and movies?," my first instinct was simply to come in here and say, "not at all" and keep it moving. But, after giving the prompt more thought and thinking it in tandem with the second question — "What is, in your opinion, the scariest TV episode or movie you've ever seen?" — I realized that the real answer was a bit more complicated than that.
I don't mind being scared, as it turns out, but the medium in which I am scared matters
When I think about the scariest things I've ever seen on television and "enjoyed"* — Jamie Dornan's horrifying turn in The Fall, for example — I realize that I don't mind being scared by a thriller. Unlike Valerie, I take comfort in the realism. There's something outlandish about it still — things that strain credulity — but thrillers exist in a world I understand, a world I inhabit. Horror and scary movies, on the other hand, are different. Horror upends conventional storytelling, reimagines a world that rejects normal conventions. You're unsettled by both the villain and the environment…and that's just too much for me. I think, on some level, the reasons that I avoid horror are the same as why I avoid fantasy and science-fiction: I just don't appreciate that supernatural element.
[*Even with the thrillers I've enjoyed, my reaction to them is almost always: watch once, rave about it and then promise myself to never, ever watch it again.]
---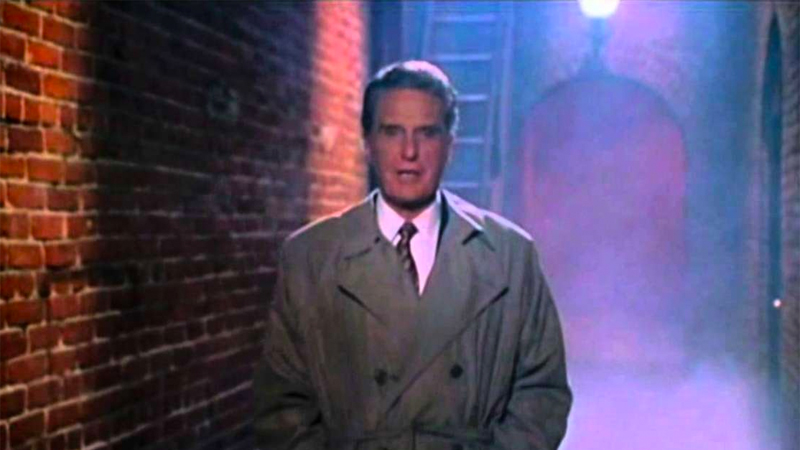 I do not like to be scared, at all, by anything, ever. I think I was just born terrified. My dad's a big chicken and while my sister isn't really afraid of everything like he and I are, she still doesn't seek out fear. No one in my family was queuing up to go to a haunted house, or to see a midnight screening of some bloody movie when I was growing up. (We did, however, go to Judgment Houses put on by local Baptist churches — did anyone else experience that particular trauma?) In fact, I have spent most of my life going to great lengths to NOT watch anything frightening or bloody, which has been quite a challenge due to being a professional writer about TV and movies.
I am fascinated by people who like to be scared, and I'm always asking them a zillion questions about it, trying to figure out what it is about them that makes them love it and what it is about me that makes me hate it. For a long time, I thought I didn't like it because I'm deeply empathetic, but Valerie Anne is a bigger empath than me, and nothing delights her like getting her socks scared off! And she loves blood stuff too! I read this study one time that said people like to be scared because: their fight or flight kicks in; but then they realize they're not going to die, so they relax; but they already got that dose of serotonin and oxycontin and dopamine, so it's like a natural high without any real fight-or-flight stakes; and while they're getting scared, it's the main thing on their mind because of evolutionary biology; so they're not worrying about bills or heartbreak or deadlines or whatever, just what's freaking them out that's also not going to kill them. Maybe my brain just never can get to the place where it thinks I'm not going to die? That's a pretty chill thing to realize about myself.
Anyway, the scariest thing I have ever seen is the original Unsolved Mysteries, which my parents used to watch, and so sometimes I would watch it too. The problem with that was that I was too young to actually understand TV — like I believed the cartoon characters in Roger Rabbit actually were interacting with the humans — so I thought I was watching actual footage of actual crimes and then going to bed knowing that all of those crimes were UNSOLVED. I lived in constant terror that all the bank robbers and kidnappers an home invaders and aliens from that show were going to target my family next. To this day, the sound of Robert Stack's voice makes me panic!
Although, I must confess, the thing that haunts me most in the history of TV is that Pretty Little Liars' writers knew what they were doing, and they went ahead and did it anyway.