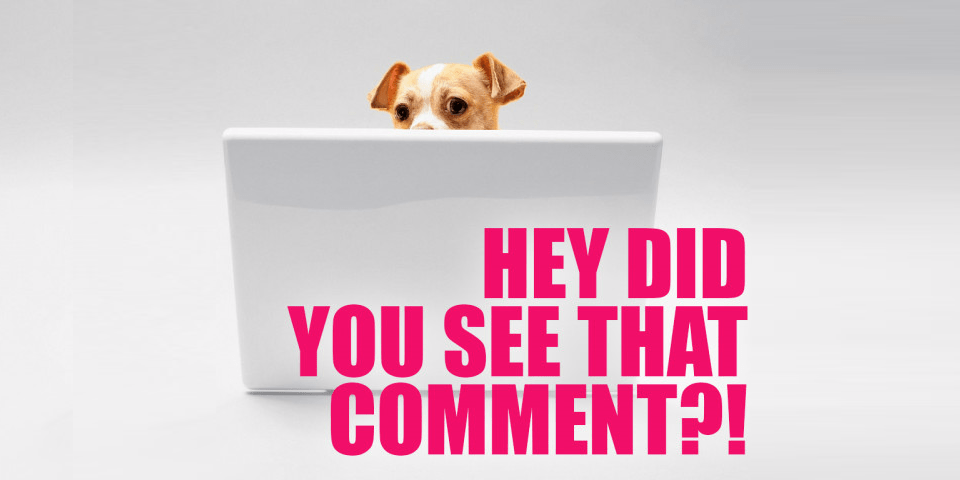 Hi there, buttercups! Last night, our first summer thunderstorm of the year rolled in, and crashed and splashed and made me feel all new again. Wishing you all the renewal you could hope for this weekend!
This week, we had some AMAZING Leah Johnson content —Carmen interviewed her, and we got an exclusive excerpt from her new book Rise to the Sun!
This made me laugh: The 10 Best Fictional Pets Who Started Some Shit.
Kayla really liked Natalie Morales' new teen comedy Plan B.
I'm a penguin, who are you? Are you a penguin too?
Drew! Interviewed! Mae! Martin!
In another exclusive this week, Autostraddle got to reveal the cover for Grace Lavery's speculative memoir, Please Miss: A Heartbreaking Work of Staggering Penis. This! Title!
Important: Remote Learning Is Over, But I'm Still Disabled.
And then there were your comments!
---
On MISSED CONNECTION: I'm Sorry I Went to the Gym Instead of Letting You Fuck Me in My Twin Bed:
The Time Capsule Award to biensurmacherie:

On Quiz: Which Animal With Queer Tendencies Are You?
The Slow and Steady Award to September, Joe, and M:
And the Perfect Username Award to Bisexual depressive author, Virginia Woolf:

On Mae Martin on "Feel Good," Labels, and Getting Kicked Off Hinge:
The Shout It Out Award to M.:

On Cruising for Rivendell: What Draws Queer People to High Fantasy?
The Dwell In Possibility Award to athens: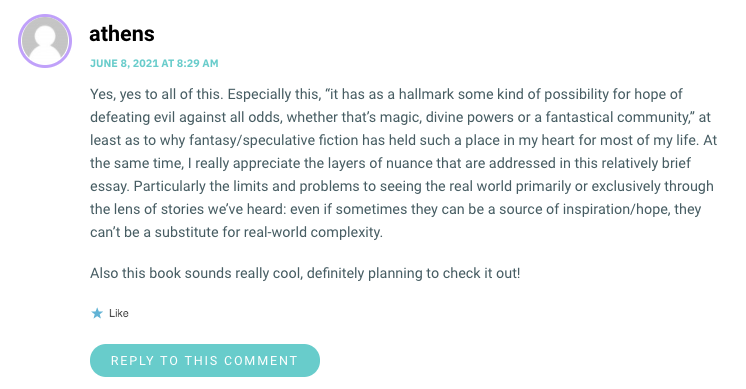 On Pop Culture Fix: Sarah Paulson, Gillian Anderson, Mj Rodriguez and Cynthia Erivo Want to Do a Road Trip Movie and We Also Want This:
The Flagging Award to Al: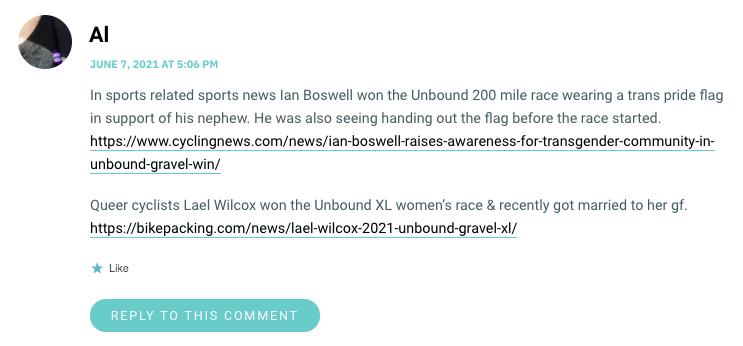 On Also.Also.Also: Get Ready for Our Alien Overlords, I Hope They're Hot:
The Abduction Seduction Award to Nicole Hall:

And on No Filter: Can Janelle Monáe Be My Moodboard? How Do I Get This Whole Vibe Delivered to Myself?
The Baby On Board Award to alchemille and msanon:
---
See a comment that needs to be here? Let me know! Tag me [at] queergirl.