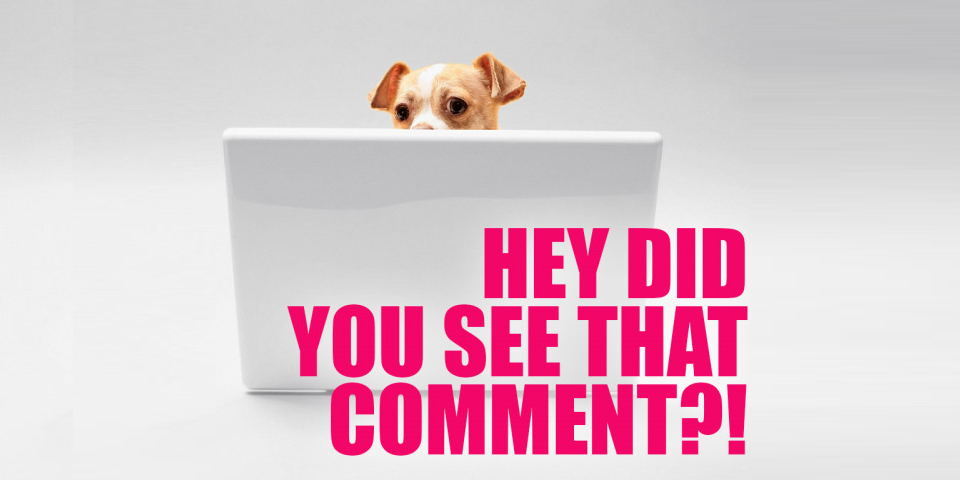 Hello! I have a very serious announcement: I am throwing my hat in the ring for the role of Batwoman. I hope I get it!
This week, Ren wants you to play observation walk bingo.
Parenting during the pandemic? KaeLyn's got tips for that.
Ray wrote reported on trans representation in young adult fiction – how things stand now, and how writers can continue to shape and re-shape that space.
This was so, so good: Trusting Abundance: A Conversation With Organizer, Sammie Ablaza Wills.
I guess Ruby Rose doesn't want to be Batwoman anymore?? But there are SO many actors who want the job, you love to see it!
Do you think Leisha Hailey wants to borrow some rosemary from Bette and Tina?
And then there were your comments!
---
On 25 Soft Pants for Loungewearing All Over The House:
The Read the Room Award to Natalie and msanon:
On Ruby Rose Is Done With Being Batwoman Now:
The Fly Like a Bat, Sting Like a Bee Award to Dee:
On My Top 10 Television Shows: Kayla Kumari Upadhyaya:
The Sharpest Disappointment Award to Becca:

On She-Ra and the Princesses of Power's Final Season Gives The Gays Everything They Want:
The Purr-fect Ending Award to thatottergirl:

On Pop Culture Fix: Stephanie Beatriz Would Like to Be Your New Batwoman:
The Drawn Together Award to msanon:
The Arm Wrestling Award to Chandra: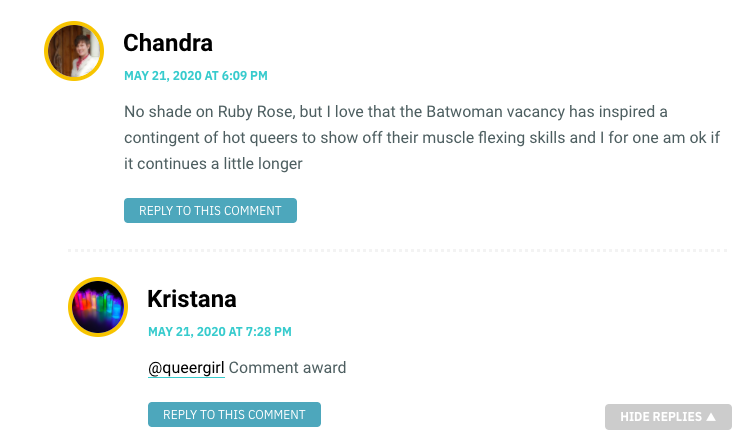 And on Happy Hour at Home: Have Some Very Gay Zoom Backgrounds:
The Alice Pieszecki, Contact Tracer Award to Emily:

---
See a comment that needs to be here? Let me know! Tag me [at] queergirl.