In My Top 10 Favorite Television Shows, various members of Autostraddle's TV Team will be telling you about the TV shows nearest and dearest to our hearts, EVEN the ones that don't have lesbian / bisexual / queer woman characters. 
Today, writer and TV critic Kayla Kumari Upadhyaya shares feelings about her favorite shows of all time.
---
First, a disclaimer. I'm betting that most of us who are participating in this series are probably going to write something along the lines of "fuck lists." My colleagues will probably be less vulgar about it than that, but seriously! Fuck lists! And yet, here I am, making a list. And writing a disclaimer about said list because making lists that have definitive-sounding titles really does stress me out.
So know this: This list is not fixed. Because I am not fixed. This list is true for me in this specific moment in time. Ask me again in a month, a year, a few years, and I will come up with a slightly or even wildly different list. My relationship to different works of art is in constant flux. One thing that does unite every show on this list as it stands is that each of them came into my life at the exact right time and also all influence my own writing in some way. Over the course of writing this, I switched out four different shows in the tenth position.
Anyway, I'm gonna cut myself off now because I'm starting to sound like a dramatic bitch about… a list of television shows. Here we go!
---
I just really love space? And heavy-handed but still effective allegory? Also, this show pulls off one of my favorite twists of all time.
Gonna hit you with a double dose of teen soap here. These shows check a lot of boxes for me: hot teens ✓ with hot parents ✓ doing murders ✓ and making dumb decisions ✓ and also there are gays ✓. Elite is vastly underrated in comparison to the beloved but also perplexing Riverdale, but it's a campy fun prep school thriller that pretty much never loses steam over the course of three seasons despite constantly mixing in new characters and twists. I love the chaos of both.
8. Parks and Recreation
It was harder for me to pick which 30-minute sitcoms to include on here — not because I don't have a lot that I love — but because a lot of the ones I was inclined to pick sort of satisfy the same things for me? Anyway, Parks is a forever comfort show for me.
7. Real Housewives Of New York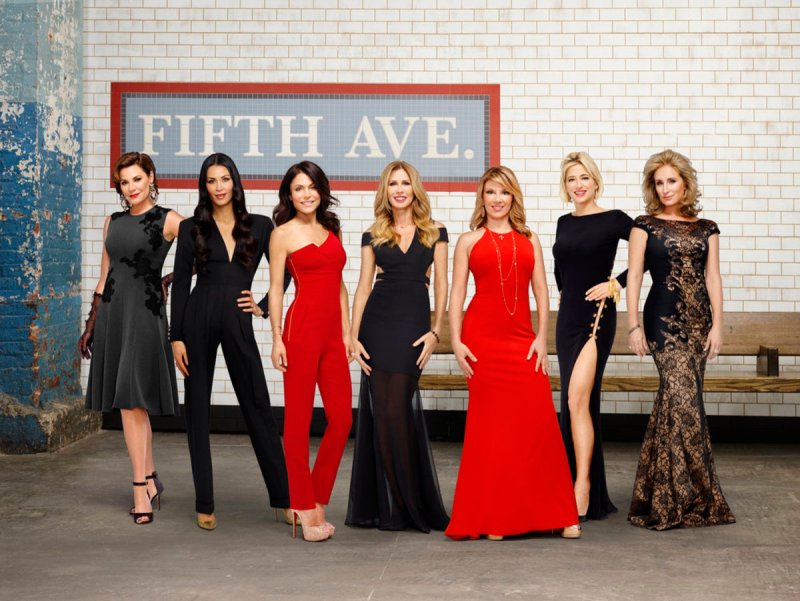 I would be a full-on LIAR if I did not include at least one reality show on my list because, while I am a late-in-life reality fan, as with many of my interests, once I was in I was ALL THE WAY IN BABY. Real Housewives Of New York has a lot of the same stuff I appreciate in scripted drama/comedy: friendship breakups, intense borderline toxic codependent friendships, friendship makeups, and women being openly HORNY (which is coincidentally also an anagram for the show's abbreviation).
6. Alias
I love action, and I love wigs/costumes, and this show has those things in spades. Yes, the mythology gets absolutely bonkers as the show goes on, but the first season remains top-tier, and the show's willingness to blow up its own narrative over and over is something I think about a lot when I feel stuck in my own writing and wanna try something WILD. Alias taught me all about ambitious plotting, even when it didn't always succeed.
5. Sharp Objects
Here is a show I literally have watched over and over and over, and I don't know exactly what that says about me. I am just so awed by the writing, acting, and direction of this entire series. From the characters to the setting to the pain and trauma it depicts, everything is just immediately immersive and compelling. Sometimes I just rewatch the first few minutes of the series, which do so much to establish place, tone, etc. without dialogue. As a sidenote, I think Gillian Flynn has given us some of the best female characters of all time.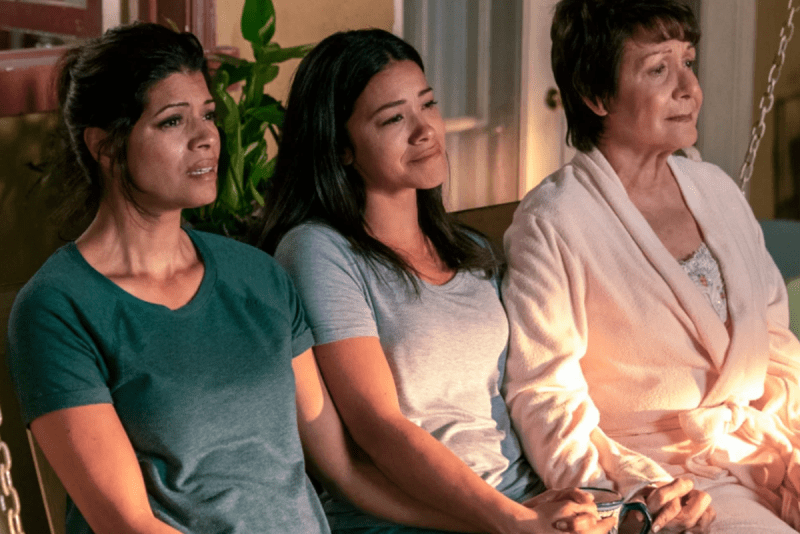 The perfect mix of drama, humor, romance, a touch of fantasy… Jane has the range. I fell hard for this show and loved it all the way to the end. Every storyline always does so much at once, and the performances are multidimensional, too.
3. Veronica Mars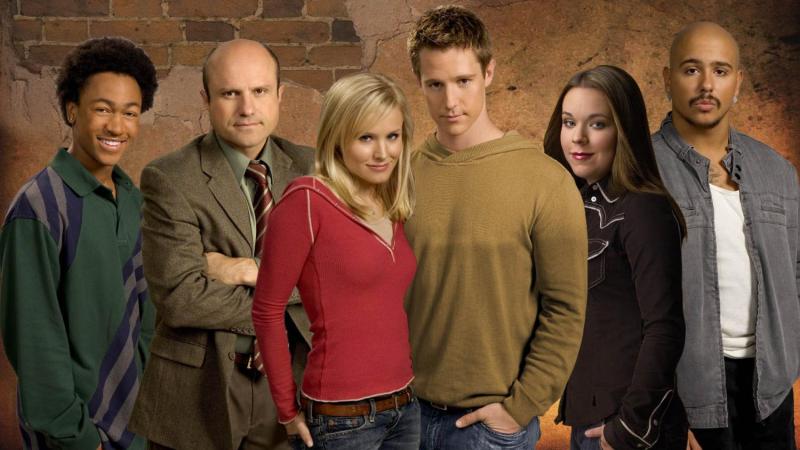 Seasons one and two of this show are absolutely perfect. I love noir; I love teen shows; I love a really bold but complicated female protagonist. I just realized in the course of writing this that this is the only show on the list that I've only seen once. Not for any particular reason! It just really is one of those things I wish I could experience for the first time all over again.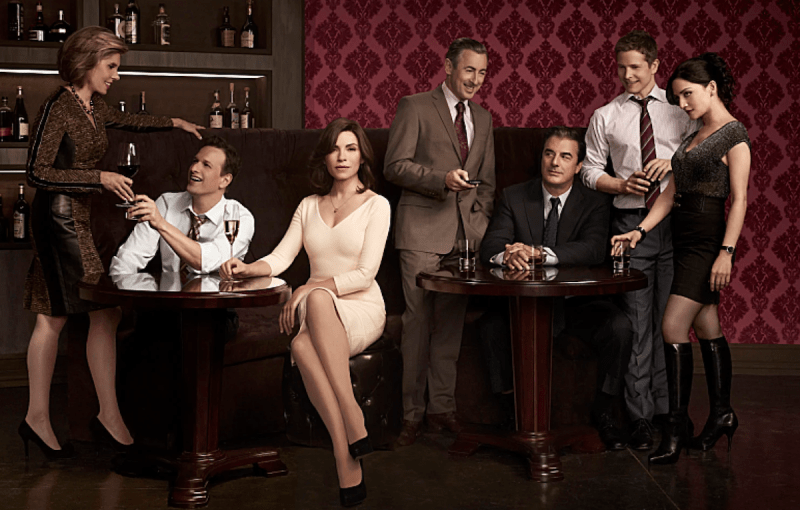 As far as procedurals go, this is the one I return to over and over again. It exists in that space I love that sort of blurs low-brow and high-brow. It's legal-drama camp! Kalinda Sharma is one of the most important TV characters to me personally, even though the show ultimately bungled her arc.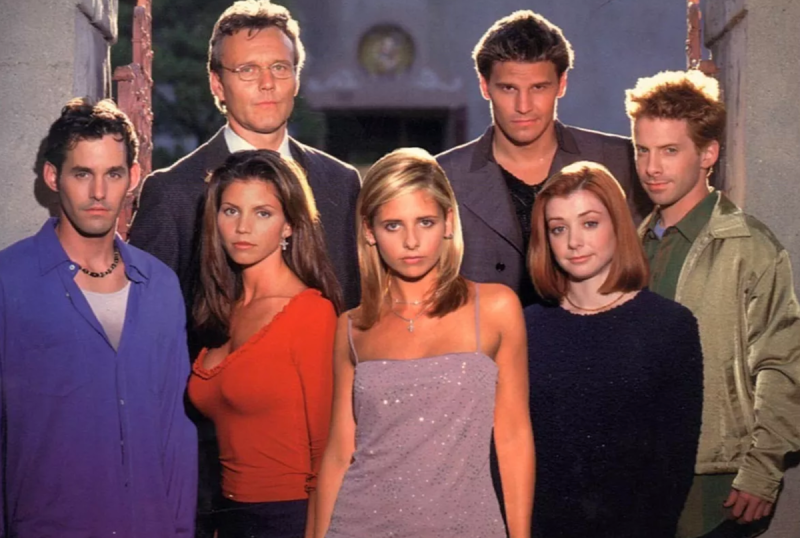 I came to Buffy a little late. Like it was already on Netflix late. And sometimes that makes me feel insecure about how much I love it, which I know is stupid because WHO CARES. Even if I didn't grow up watching the show, it did come to me at the exact right time in my life (right around when I started dating a woman for the first time—in secret), and it still ended up being extremely formative of the new me that was starting to emerge around college. It's sometimes hard to explain it exactly, but this show made me feel…like me. Another side note: I'm surprised more fantasy/supernatural/sci-fi shows didn't end up on this list, because those have always been the shows that resonate on a deep level for me. But again, this list isn't fixed because neither am I!!!!!
---
Shows that almost made the list: Vida, Glee, Star Trek: TNG, Pen15, Friday Night Lights, Bojack Horseman, Damages, Dare Me, The Vampire Diaries, The L Word, Revenge, 30 Rock, Community, The Good Place, Charmed, The X-Files, Agent Carter