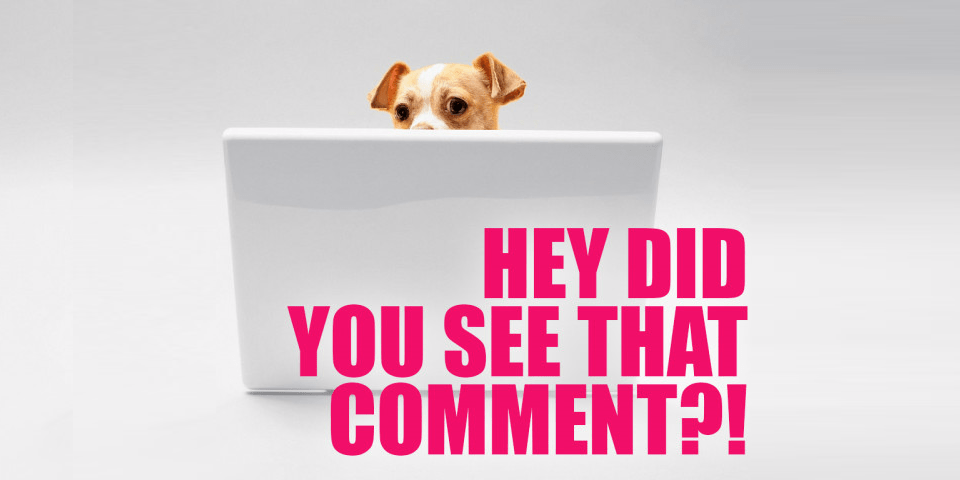 Hi there, lentils and sweet peas! As we coast this long, strange year into December, I've got a question for you, and it is: what would the premise of YOUR lgbtq+ holiday movie be, if you were to write one? I asked over on Twitter and people had MANY ideas, but I now want to hear yours!
Speaking of, this week the team got into it with a Happiest Season roundtable!
Dani Janae and Shelli Nicole debuted The Drop, a space for talking about Queer Black Pop Culture, with a chat about SassyBlack's latest album.
The team tried Lex, with some mixed results!
Kayla re-watched Saving Face, one of those rare lesbian movies that was truly perfect, 19 years ago and today.
It's that time again — cue the end-of-year lists! Here are the team's favorite and least favorite queer and trans tv characters. (I think I'm in a minority with this one, but… no Finley????)
WE CELEBRATED ELLIOT PAGE DAY AND IT WAS GOOD.
There's new merch for the Holidays, including AS magnetic poetry! I can't wait to have Autostraddle on my fridge!
And then there were your comments!
---
The Representation Patters Award to Courtney and Ren:
On Dating Download: Three Lesbians Try Lex and Get Sexy With Words:
The Lex Your Own Adventure Award to Will:
On Elliot Page Is Trans, So "Juno" Is Officially a Trans Film Now:
The Single Tear Emoji Award to Azul:

On What's New and Gay in December 2020 in Netflix, Hulu, Amazon and HBO Max?
The Bridge Too Far Just Right Award to Camille:
On No Filter: Janelle Monáe Wants Your Birthday Wishes in Her Birthday Suit:
The On the Menu Award to SLB and msanon:
On Foolish Child #85: Happiest Season:
The Hello Heather Hogan Award to Heather Hogan and Dickens: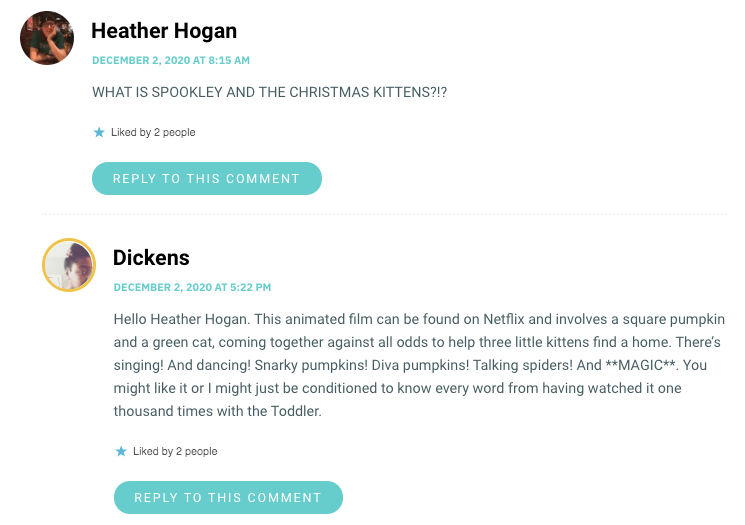 And on Pop Culture Fix: Aweng Ade-Chuol's "Modern (Queer) Fairytale" Is The Love Story You Need Today:
The Happiest Next Season Award to Lavendula and msanon: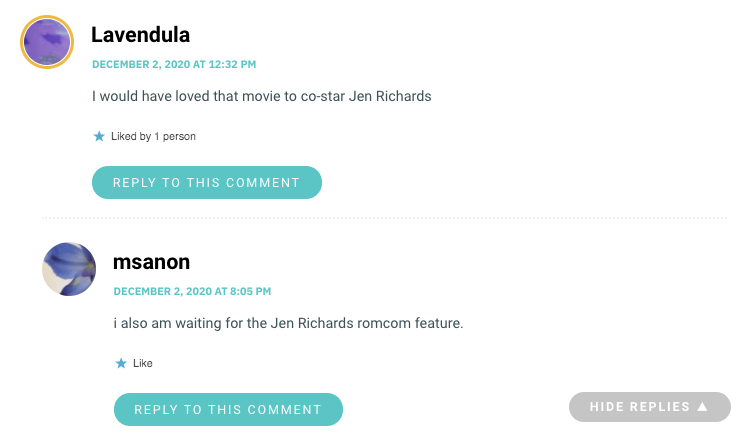 ---
See a comment that needs to be here? Let me know! Tag me [at] queergirl.