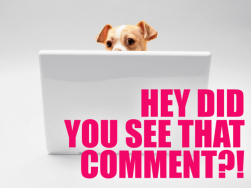 Hi kittens! What if it were already winter we got to wear scarves and go ice-skating and sip warm drinks? What if that?
This week, Katrina took us to gym class!
Stephanie and her friends reenacted The L Word – or at least the part that happened at The Planet. No word on the crying, drinking, fighting…well. No word on the rest of it.
Nora wants your best fall looks!
Breaking up is hard to do, but Molly's here for you with this playlist.
Carmen wants you to watch Star, a show starring noted heterosexual Queen Latifah.
Heather's got a review of the Billie Jean King biopic, Battle of the Sexes!
And then there were your comments.
---
The Know Her, Do Her, Be Her Award to Alaina and Al: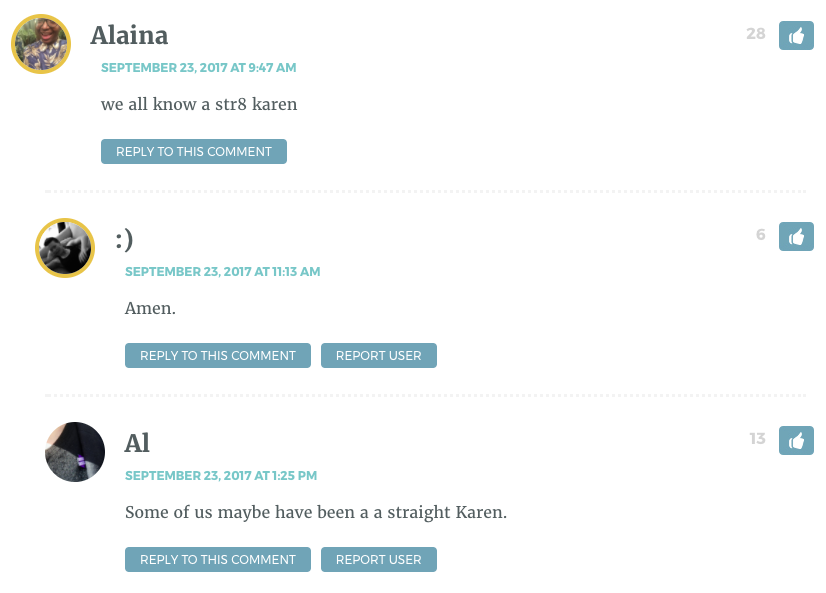 On I Made All My Friends Reenact The Planet From "The L Word" for a Week and Now Everyone Hates Me:
The Very Shane Today Award to Frankie:
And the OurChart Award to Rous Rose:
On No Filter: Bella Thorne Wins the Thirst Games:
The Team Ortberg Award to Carmen SanDiego, donnamartingraduates, and Kiki: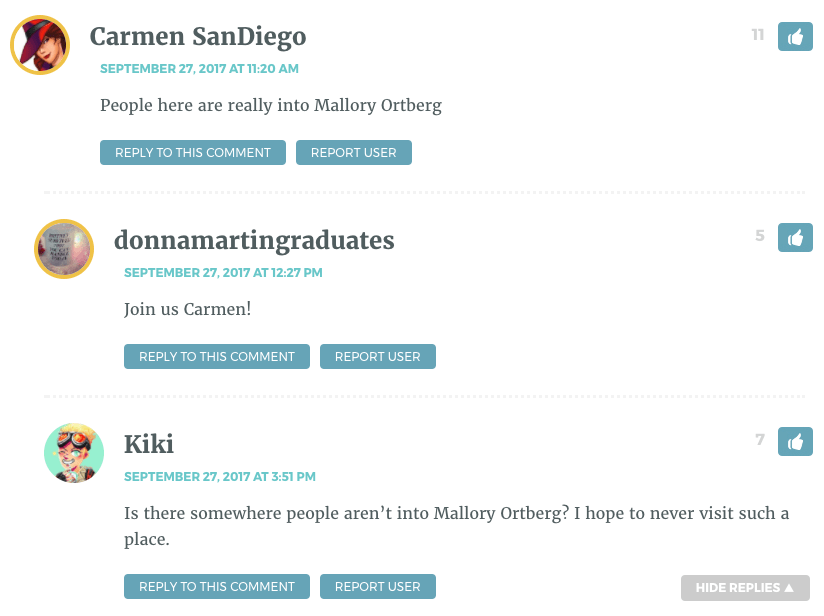 On Pop Culture Fix: "Pretty Little Liars" Is Spinning Off With Ali and Mona:
The Immortality, My Darlings Award to Katie: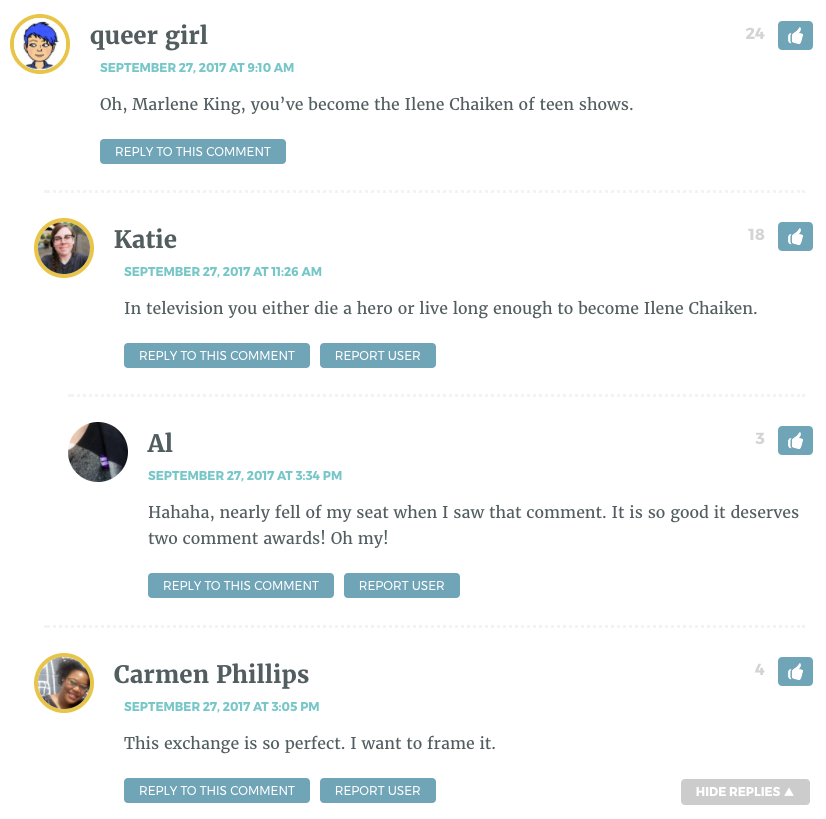 And the Never Trust a -Lene Award to Frankie: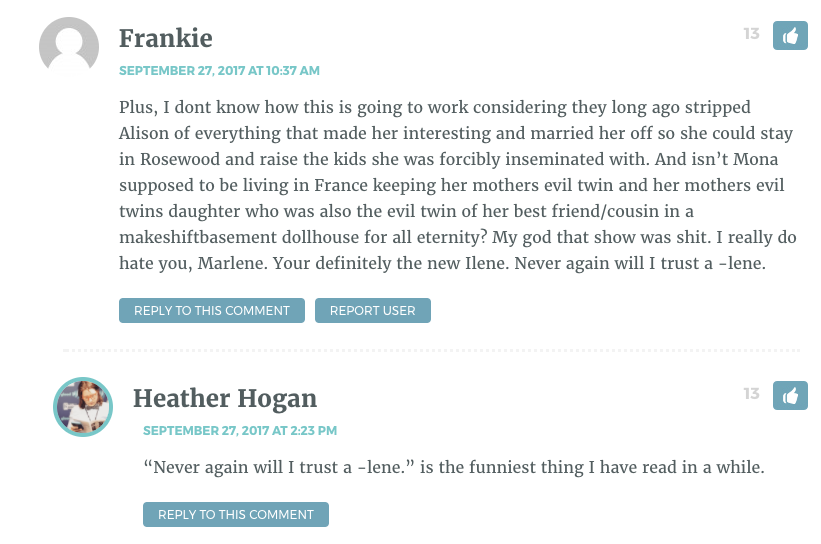 And on "Battle of the Sexes" Is a Triumph for Sports Movies and Lesbians:
The Harold And The Purple Racquet Award to Meg: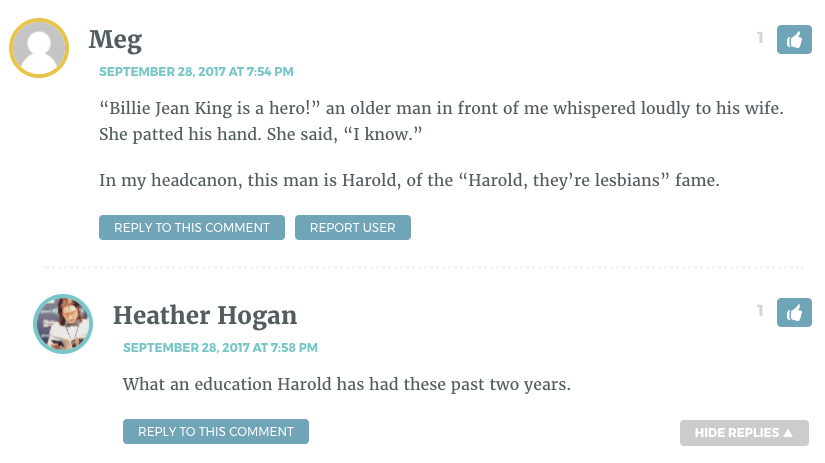 ---
See a funny or amazing comment that needs to be here? E-mail me at queergirlblogs [at] gmail [dot] com!