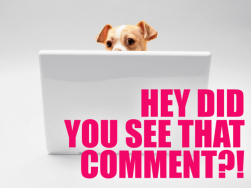 Happy Friday, muffins! I made tuna noodles with the good mac 'n' cheese last night, so lunch at my desk is about to get SO. MUCH. BETTER. Day jobs are wild!
This week, Samira Wiley and Lauren Morelli killed me dead for the 1,431st time. Love is not a lie!
In Saturday Morning Cartoons, Megan made a touching tribute to Elton John.
From Zaynab: Reading black poetry as daily survival.
Go go Power Rangers!
Erin and Riese think Grace and Frankie might be gayer for each other than their husbands. Also, I have questions about the design of those vibrators.
Are you a couple of millimeters femme of center? Mey's got dress tips.
Heather wrote this.
What if Mike Pence just didn't talk to anyone?
And then there were your comments!
---
On The Republican Push to Gut Internet Privacy Rules (and What You Can Do About It) Explained:
The Radio 1984 Award to Carmen SanDiego:
On Surprise! Samira Wiley And Lauren Morelli Got Married And Everything's Perfect:
The Hero We Deserve Award to Chandra: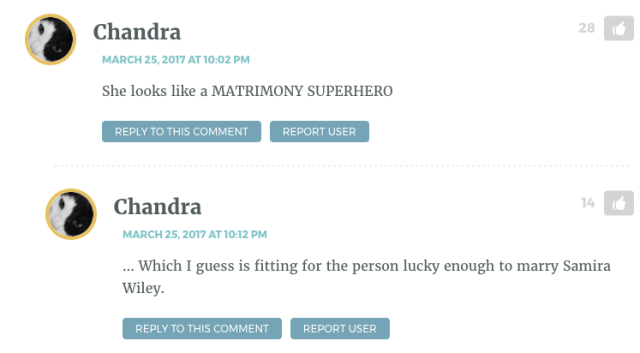 The Caped Crusader Award to Cyclone and Katie: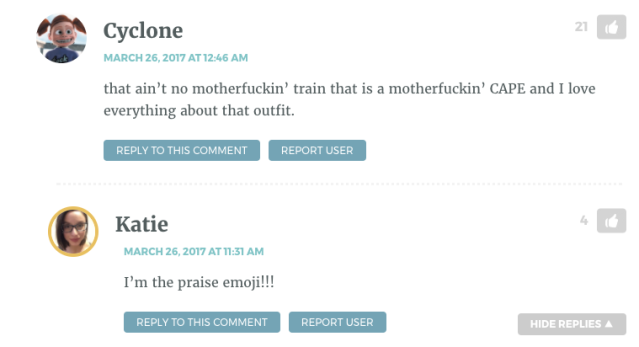 The Leveled Up Award to Emily:
The Mrs. Poussey Washington Award to Cecil:
On 19 Popcorn Recipes for Popcorn Gals and Popcorn Pals:
The Must Love Corn Award to Nebia92:

On Grace and Frankie Acted Gayer Than Their Gay Ex-Husbands In Season 3, Am I Right Ladies:
The Gals Being Pals Award to Lex:

The Let Me In Award to Monique:

On Weird But Legal Fashion Idea: Copy Outfits Leonardo DiCaprio Wore in the 90s:
The I'm Glittery, You're Confused Award to Bea Trice: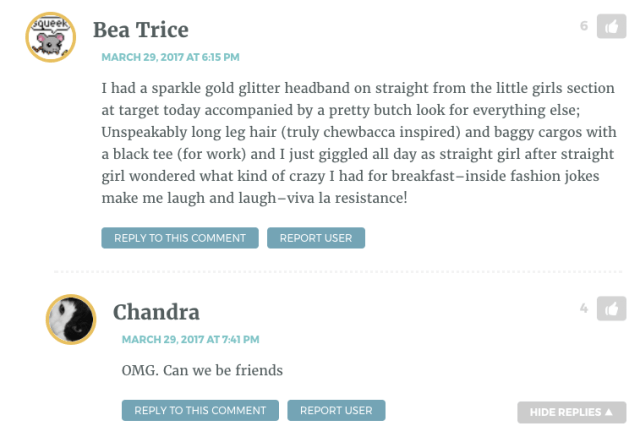 On Even Better, What If Mike Pence Didn't Talk to Anyone At All, Ever:
The Seen and Not Heard Award to Chandra:
The Handmaid's Pork Chops Award to Abigail:

On How to Make a Sexy Leather Key Fob (and Learn Basic Leatherworking Skills!):
The Stealth Mode Unlocked Award to cb and SparkyMcDragon: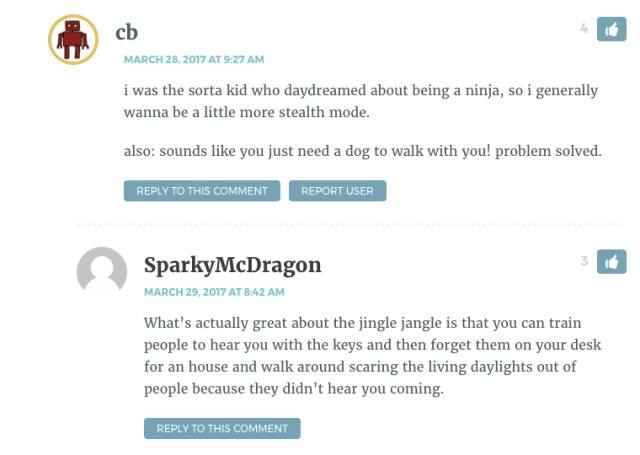 On "Supergirlwp_postsEpisode 217 Recap: Exes and Oh Nos:
The You Say Mon-El, I Say Goodbye Award to emmapet:

On No Filter: Lauren Morelli And Samira Wiley's Perfect Wedding Gets Even Cuter:
The Ballad of Princess Bi Award to donnamartingraduates:

And on Read A F*cking Book Club: The Handmaid's Tale:
The Handmaid's Resistance Award to Betsy:
---
See a funny or amazing comment that needs to be here? E-mail me at queergirlblogs [at] gmail [dot] com!