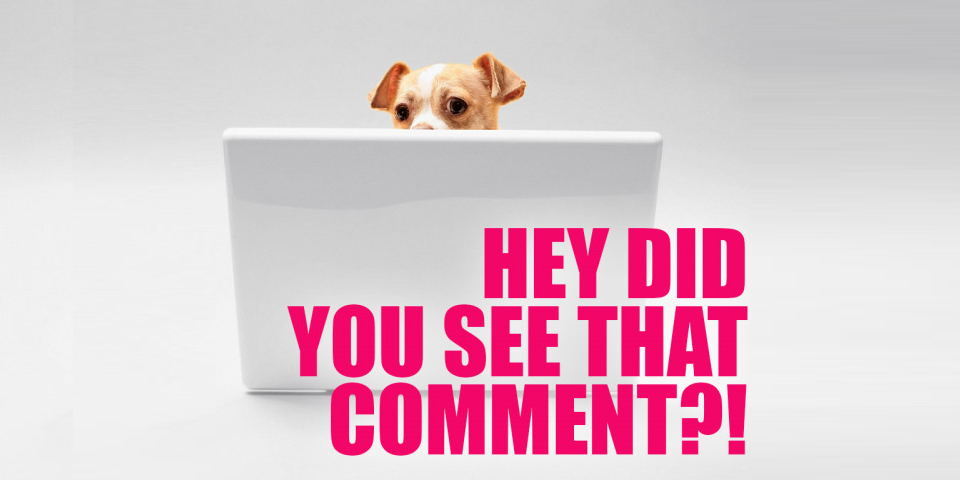 Hi there, butterbeans! I need you all to know that my new overalls came in the mail yesterday, and reader, they're PERFECT. Extremely excited to Free the Waistband all summer long! I highly recommend it!
A-Camp is right around the corner, and all of you weirdos described yourselves in the most glorious ways when you signed up!
I love this queer poetry series from Natalie SO MUCH, and I think you will too!
Vanessa loves you and believes in you and wants you to date in the daylight!
So: what photo will YOU submit to Autostraddle's 2019 Pride gallery?
I wrote this! I wrote it for you, because Gentleman Jack is the most fun I've had with a TV show maybe ever, and because oh BOY did Anne Lister know how to flirt.
Grace Lavery for Autostraddle, writing delicious and amazing things about The Toast, is this a dream?
This lede was so good, I'm going to put it right here again: When a boy rat and a boy aardvark love each other, they get married on public broadcast television.
These Five Black LGBTQ+ Activists Are Literally Saving The Planet, and I am in love with all of them.
And then there were your comments!
---
On Are Janelle Monáe and Lupita Nyong'o Dating Or Just Canoodling!!???
The Hester Projector Award to Mathilde, thatottergirl, and Hester: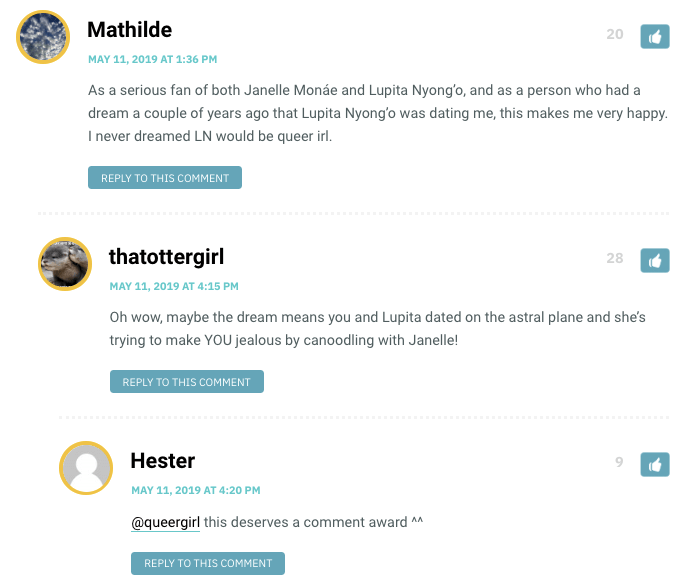 On For Your Consideration: 30 Slightly Unhinged Post-Breakup Activities That Aren't Actually That Bad:
The Team Effort Award to Michelle and every! Single! Commenter! Who helped to push the comment count to 100, after Kayla threw down this challenge:
Click through to find out what lyrics Kayla was referring to! 
On 10 Cute Daytime Dates for Spring and Beyond:
The Nature Lover Award to Dani Z: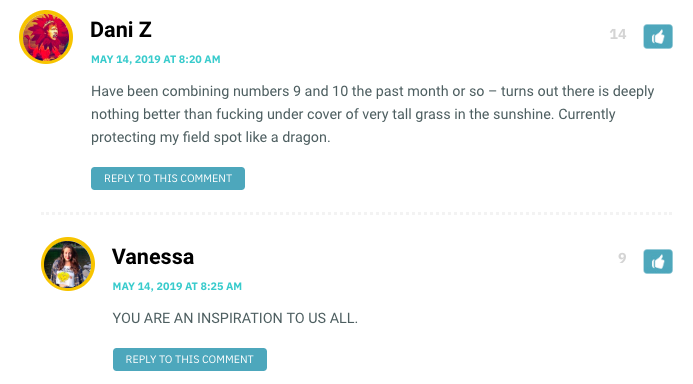 On Gentleman Jack's Guide to Flirting With Ladies of Fortune:
The Ann4Anne Award to Rachel:
And the We Found a Top (Hat) Award to SpicyTofu1994:
On Articles Published on The Toast That I Later Learned Were About Me, a Partial List:
The Exclamation Nation Award to Vanessa: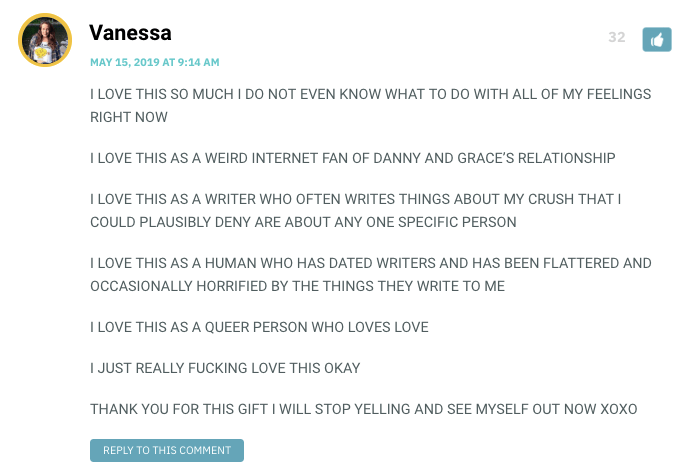 On Arthur's Beloved Mr. Ratburn Comes Out and Marries His Ardvark Boyfriend:
The Playing the Gay Card Award to Amanda Neumann: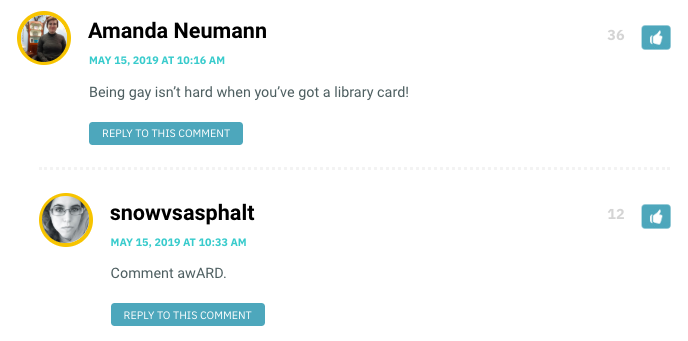 On No Filter: Bette And Alice And Shane Are Back At It:
The Handsy Award to Jeanna:

And on Also.Also.Also: Wow We've Really Got the State Dept Out Here Pretending Same-Sex Marriages Aren't Valid:
The Bratwife Life Award to Chandra: