Talking about extinction isn't mere hyperbole: According to a new United Nations assessment, as many as one million plant and animal species are at risk of extinction due to the actions of humans. Ironically, the people who've harmed our ecosystems most are the ones being paid to defend them.
People like me aren't reflected on the staffs of organizations that proclaim to have the solutions to environmental problems. The Green 2.0 Working Group found that only 16% of staff at environmental nonprofits, foundations, and government agencies are people of color. Too many of these organizations refuse to acknowledge that climate change and pollution are rooted in environmental racism.
The only ones who can bring our planet back from the brink are Black and Brown descendants of peoples who lived harmoniously with land. As a Black queer non-binary woman, I wholly trust in the creativity, righteous rage, and resilience of Black LGBTQ+ people to reverse the devastating effects that colonialism and industrialization have wrought on our planet.
Black LGBTQ+ people may not be well-represented in mainstream environmental organizations, but the world needs to know that we're creating our own environmental institutions and interventions that center the most marginalized among us. If you're wondering what true environmental justice looks like, read on to meet five Black queer, transgender, and gender nonconforming activists and community organizers who are literally saving the earth.

"and when we speak we are afraid
our words will not be heard
nor welcomed
but when we are silent
we are still afraid
So it is better to speak
remembering
we were never meant to survive." – Audre Lorde, A Litany for Survival

Asha Carter

Instagram: @suitlalumiere // @dc_greens
Pronouns: She // Her
At 14-years-old, Asha Carter traveled to the Galápagos Islands, where the government carefully protects the ecosystems, and 95% of the islands' pre-human biodiversity remains intact. The trip showed Carter that it was possible to live in harmony and balance with land, a stark contrast to how we live in the United States, and sent her down a career path where she works to figure out how environmental justice (EJ) might liberate marginalized people.
"My work has really been directed by 'how do we live in harmony with where we are?' and understanding that so many of us for hundreds of years have been pillaged and extracted from in order to build what exists right now,wp_postsCarter told me during a phone interview.
As the Food Justice Strategist at DC Greens, Carter helps people and organizations move closer to racial equity through a food justice lens that allocates tools and resources to those who've been most impacted by systemic oppression. In her capacity as a social justice educator, community organizer, and EJ advocate, she's surrounded by fellow Black queer women doing visionary EJ work, which she attributes to their lived experiences of navigating multiple oppressions.
"There are hella queer Black women in this space who are articulating their visions for the future, who are working with other people to get land, who are doing the work of getting each other free, and I am awed by that,wp_postsCarter said. "I think that there's something to it that you have a bunch of queer Black women who ended up in this space."
Carter's political analysis has been shaped by peers, such as the folks at the National Black Food and Justice Alliance, a coalition of Black-led organizations who organize for food sovereignty, land, and justice. It's also been influenced by her family: Her grandmother organized with the Black Panthers, and her parents brought her along to civil rights demonstrations as a child. Carter's deep knowledge of racial justice organizing and its history makes her a powerful force for environmental justice. It even earned her a spot at the Environmental Protection Agency during the Obama administration.

"History, despite its wrenching pain, cannot be unlived, but if faced with courage, need not be lived again." –  Maya Angelou

Dominique Hazzard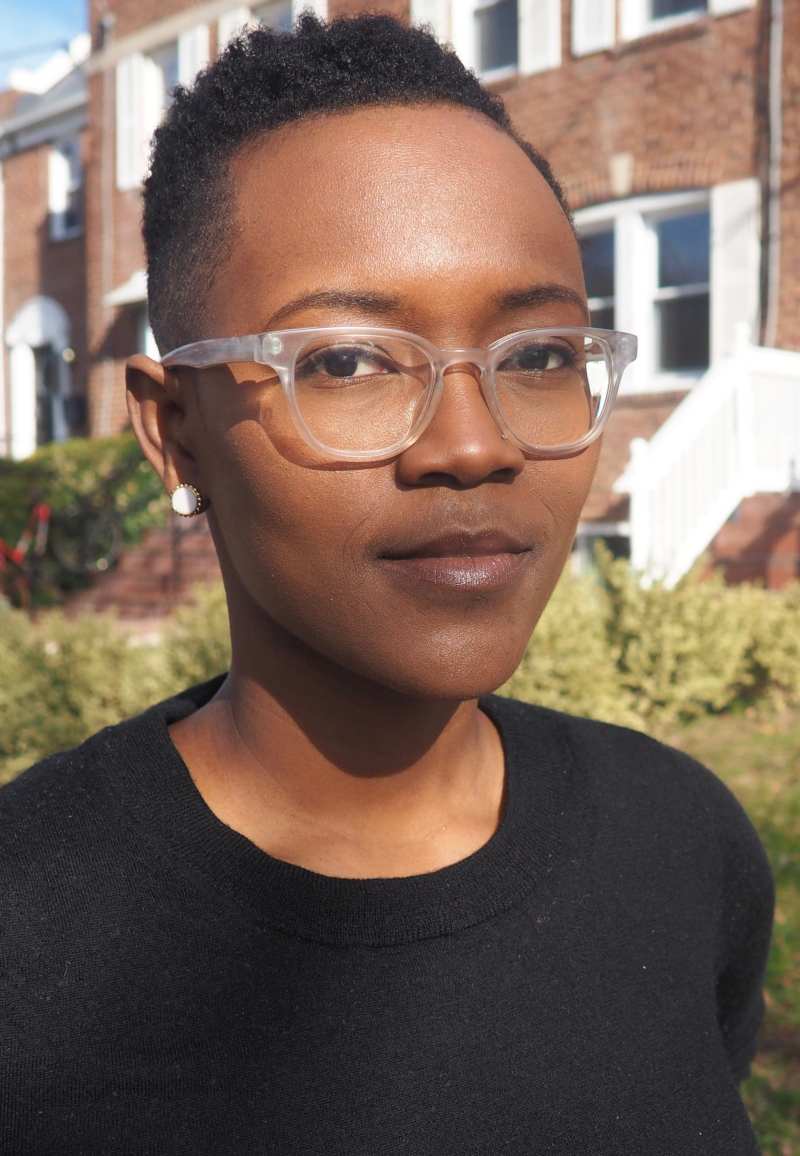 Twitter: @hazzardeuce
Instagram: @peculiarivy
Website
Pronouns: She // Her
Food makes Dominique Hazzard tick. Ensuring that Black people have equitable access to food, especially her neighbors in Ward 8 of Washington, D.C., is the cornerstone of her organizing.
"Food is important to me as both one of the most intimate and universal parts of being human and as a place where some of our most pressing issues – capitalism, climate change, soil conservation, poverty, prisons – converge,wp_postsHazzard wrote to me.
Drawing from her passion for getting fresh, healthy foods to her people, in 2017, Hazzard helped lead the Grocery Walk, a two-mile walk of nearly 500 Washingtonians between downtown Anacostia and Ward 8's only grocery store in the name of food justice. Demands from the historic walk included having land set aside for urban agriculture, support for cooperative businesses, and funding for food programs.
Her lived experiences of Blackness and queerness allow Hazzard to conceive of such demands. They help her see that another word is possible and dare her to believe that the side of Black liberation will win. She learned how to organize within the youth climate movement and currently calls BYP100, a member-based organization of Black youth activists creating justice and freedom for all Black people, her organizing home.
Hazzard's not only engaged in freedom struggle on the ground – the historian-in-training researches migration and the Black family, racism and real estate in the U.S., environmental history, and food history as a history doctoral student at John Hopkins University. She also helps nonprofits strategize around anti-racism and being accountable to the communities impacted by their work.
"I do this work because I believe that building a food system that is good for people and the earth is possible, because Ward 8 is my home, and because of my deep love for Black people,wp_postsHazzard said.

"All that you touch you Change. All that you Change Changes you. The only lasting truth is Change. God Is Change." – Octavia Butler, Parable of the Sower

Dean Jackson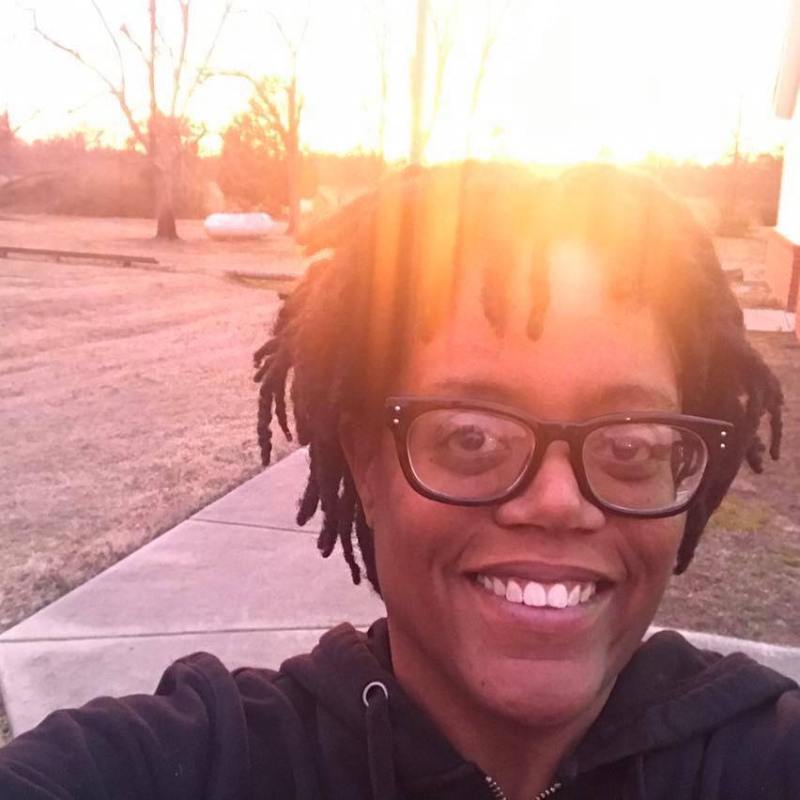 Instagram: @qtpocfarmer
Pronouns: They // Them
In the historically Black Hilltop neighborhood in Tacoma, Wa., the traditional lands of the Puyallup tribe, urban farmer Dean Jackson is busy creating things that the world needs. Hilltop Urban Gardens (HUG), a food sovereignty and racial and economic justice organization, was born out of Jackson's vision to create a community resource during the Great Recession. If you're looking for a textbook example of queer resiliency, simply refer to HUG's origin story: Jackson is a Black queer, trans, and non-binary person – someone often told that they shouldn't exist – who visioned something into reality out of necessity.
HUG's programs are specific responses to the needs of their neighborhood. The Urban Farm Network, which started with Jackson building gardens in their neighbors' parking strips, feeds the neighborhood – residents exchange their "time, talent, or treasurewp_postsfor produce in lieu of money at HUG's farm stand.
The organization's Black Mycelium Project, which works closely with a group of indigenous herbalists, allows Black people to reconnect with land on their own terms; re-teaching them how to grow food and how to grow, prepare, and use plant medicines. Practicing Black and indigenous solidarity is a priority at HUG, which also runs a program for Black and indigenous youth to learn about the history of Black and indigenous organizing.
Furthermore, HUG engages in land and housing liberation work that defends, preserves, and increases Black-owned land in the rapidly gentrifying Hilltop neighborhood. Jackson says that while gentrification and displacement are huge environmental justice issues, they have a hard time convincing other environmental organizations of this. These organizations' refusal to put gentrification and displacement on their agendas is ultimately rooted in racism.
"It might be easier to restore a waterway to be a salmon-breeding area than it is to address gentrification, but in the meantime, by environmental organizations not doing that, it looks very much like a demonstration of anti-Blackness,wp_postsJackson stated to me during a phone interview.
Another way Jackson sees anti-Blackness manifest in the realm of environmentalism is white organizations co-opting EJ. They want these white organizers to know that what they're doing isn't EJ – what they're doing is practicing white supremacy.
"White people can move their resources to EJ work,wp_postsJackson said. "They can use their positionality to support EJ work, but they can't actually lead it."

"Dear seed,
Thank you for such strong roots.
Love always,
The fruit." – Self

Jeaninne Kayembe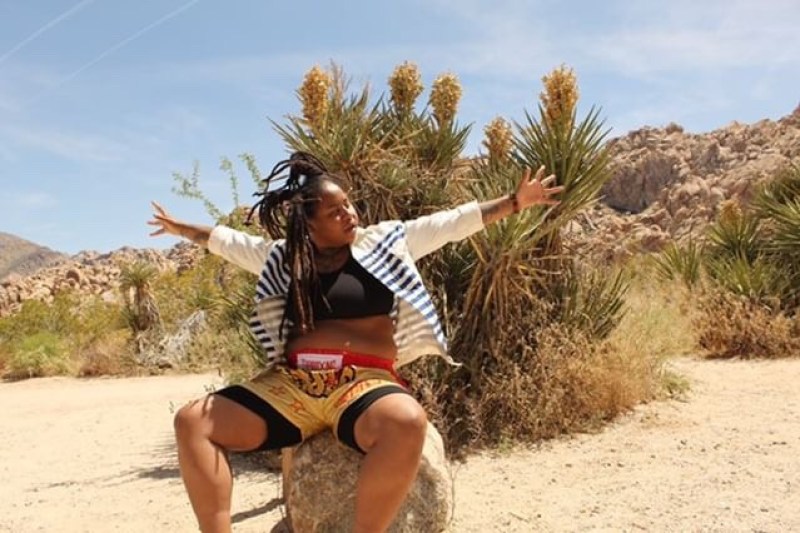 Instagram: @_oro5_
Pronouns: She // Her, They // Them
At the intersection of public art, food security, community safety, and youth organizing, you'll find Jeaninne Kayembe, a queer Black and Asian-Pacific Islander woman who prioritizes creativity as a tool in solving the issues that marginalized people face. At the age of 19 Kayembe co-founded Urban Creators, a North Philadelphia organization that's transformed over three acres of blighted land into the Life Do Grow Farm, which now yields fresh produce for dozens of local families each year.
Life Do Grow Farm is a site where cultural and social change is created. The work there has contributed to a 40% decrease in violent crime in the immediate area. It's a space where Black and Brown young people can feel safe and become leaders, having employed and provided leadership opportunities to 117 youth. The farm also serves as a platform for artists to showcase their work at events such as the HoodStock Community and Arts Festival, which Kayembe executive produces, and is the foundation of Kayembe's creative placemaking practice.
Urban Creators is a place where political education happens organically, like through Kayembe's conversations with young men of color who work on the farm about cultural and social issues that can be difficult to discuss, such as queerness and rape culture.
Off of the farm, Kayembe often finds herself educating rooms full of people who aren't used to seeing a queer woman of color speak truth to power. Teaching white environmentalists about the nuanced experiences of young POC requires her to code switch and navigate many different terrains.
"It has been my work to build that bridge to young people of color so they see their place and face in this movement,wp_postsKayembe told me.
Building relationships lies at the heart of Kayembe's activism. What makes Urban Creators' work so impactful is their commitment to deepening their relationships within the organization, with the community at-large, and with the local environment. Through relationship-building, growing food, and making public art to facilitate a safer community, Kayembe's aiming to change the narrative of what environmental justice can mean.

"I believe all organizing is science fiction. Trying to create a world that we've never experienced and never seen is a science-fictional activity." – adrienne maree brown

Rachel Stevens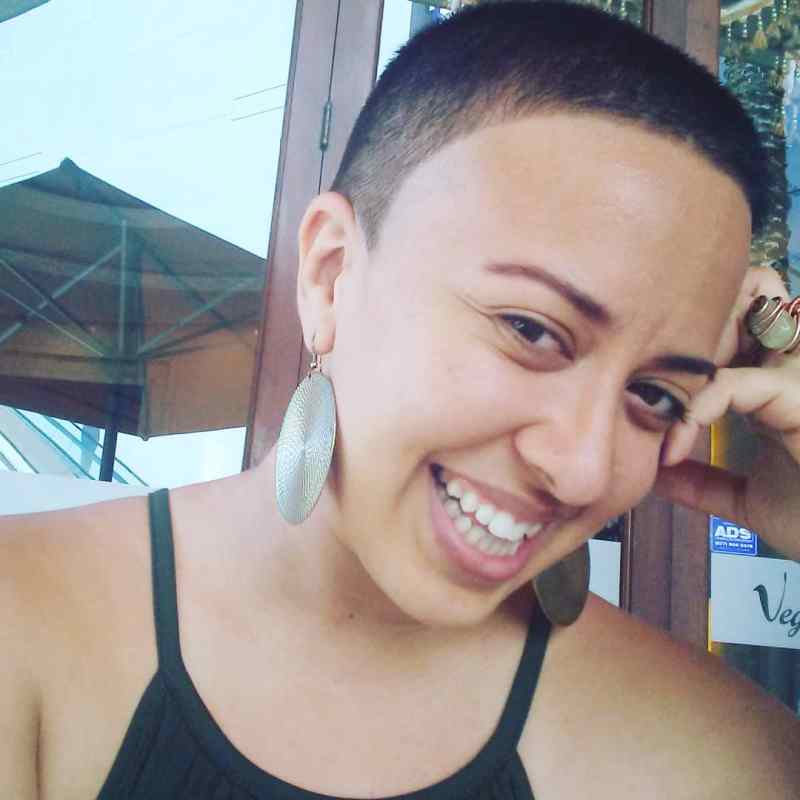 Website
Pronouns: She // Her, They // Them
Rachel Stevens wants everyone to feel safe – no easy feat during these times we're living in. In her current home Los Angeles, in central Florida where she's from, and in the Amazon rainforest where she completed a service learning project – she's witnessed up close and personal how colonization hurts Black, Brown, and indigenous peoples and their land. This is why Stevens' praxis is grounded in protecting both the earth and humans; she views them as interconnected.
For Stevens, the street violence she experiences as a multiracial Black, queer, non-binary, genderfluid femme is deeply tied to the harm she experiences due to environmental contamination.
"We can't look at how these oil industries are contaminating the air and making it hard to breathe and seeing that that's a breach of safety without seeing that patriarchy is also a breach of safety for people, as well as white supremacy,wp_postsStevens said to me during a phone interview.
Stevens carried her experiences of interpersonal violence and systemic oppression with her while organizing with STAND-L.A. (Stand Together Against Neighborhood Drilling), a coalition of community members who live or have lived near drill sites that fight to end oil extraction in LA. As part of a STAND-L.A. campaign, Stevens supported residents in pressuring LA City Council to require a 2,500-foot health and safety buffer be put in place between oil drilling operations and people's homes. During this campaign, she recognized the different ways in which the residents' struggle for safety intersected with her own.
In their environmental justice work, Stevens sees a need for sustainability not only in how we treat the earth, but also in how we treat each other. They hope to see more people within justice movements prioritize building sustainable relationships and practicing community care.
"We really need to care deeply for each other, fight for each other, see our inherent dignity in each other, and admit that we need each other fiercely if we're going to win and create this sci-fi world of safety that we're striving for,wp_postsStevens said. 🌲
---
edited by carmen.
---