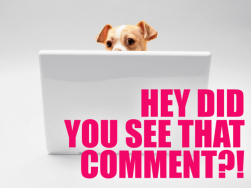 Hi sugar loaves! Are you hanging in there? It's me, your friendly neighborhood Queer Girl, and I'm so very honored to bring you the Comment Awards this week!
And what a week it's been. We all freaked out when One Day at a Time name-checked Autostraddle, and then turned out to be a revolutionary show; Polly Anna Rocha changed the world, Chelsea brought back High Femme (!), and Mey introduced us to Shea Diamond's "I Am Her."
Carrie finally let herself get angry.
Riese previewed an entire season of upcoming queer TV for us, and Erin brought us yet more internet haikus. (There will never be enough of Erin's internet haikus.)
Laura looked into the real story behind Hidden Figures  — turns out the movie got quite a bit right, and what they left out is even cooler! Alaina explored gender and kink, Heather revealed that Margaret Wise Brown was a badass bisexual woman, and oh, hey, that reminds me: Evan Rachel Wood Bisexual made us faint at the Golden Globes.
And then there were the comments!
---
On Evan Rachel Wood Wears A Goddamn Tuxedo To The Golden Globes, Everyone Faints:
The Pants on Fire Award to Tricia and Chloe: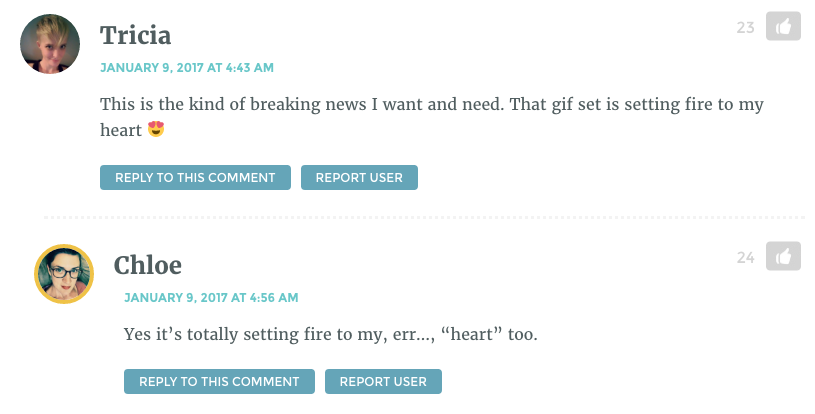 On High Femme: Best Strains and Activities for Surviving This New Shitbag Government!:
The Strainge Magic Award to Monique:

On Winter 2017 TV Preview: All The Lesbian, Bisexual, Trans and Queer Women To Get Excited About:
The Treasure Hunters' Award to amidola:

On Pop Culture Fix: Subversive Lesbian Handmaids, Award-Nominated Lesbian Handmaidens and Other Maiden Stories:
The Best-Laid Plans Award to Kesiena:
On Let's Bring Back Top Eight: More Internet Haikus:
The Unimpressed Bard Award to mon:

On NSFW Sunday Resolved To Have More Sex:
The Be the Change Award to John E:
And on "Goodnight Moonwp_postsIs Gay: Margaret Wise Brown Was A Bisexual Badass, Y'all:
The Heather Hogan Told Me To Award to queer girl:
---
See a clever, hilarious or thought provoking comment around this website-ship? E-mail me at queergirlblogs [at] gmail [dot] com!