The Golden Globes are here again, an annual celebration of a bunch of television shows and movies I haven't watched and probably won't watch but will pretend to know a lot about when the Oscars roll around. On the red carpet, stars arrived in droves to gush to the press about their gowns and general excitement – and then there's Evan Rachel Wood.
Evan Rachel Wood out here bout to direct the world's sexiest orchestra pic.twitter.com/SdKfwuHWWF

— Brittani Nichols (@BisHilarious) January 9, 2017
Evan arrived on the red carpet wearing a custom Altuzarra tuxedo and a motherfucking cravat, an homage to the androgynous stylings of Marlene Dietrich and David Bowie (who would have been 70 years old today). The openly bisexual star has worn a lot of flattering suit situations recently, both on red carpets and on late-night talk shows promoting her excellent HBO show Westworld (which got fucking robbed tonight), but this ensemble was truly next level.
"This is my third nomination and I've been to the Globes six times," Wood told Ryan Seacrest. "I've worn a dress every time, and I love dresses! I'm not trying to protest dresses! But I wanted to make sure that young girls and women knew they aren't a requirement. And that you don't have to wear one if you don't want to, and to just be yourself because your worth is more than that."
Unfortunately, Wood did not receive an award this year for her performance as sentient robot Dolores, but she did look like this: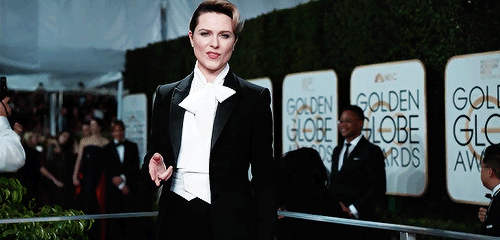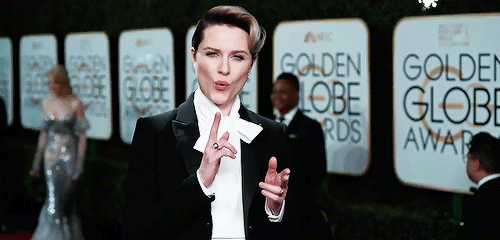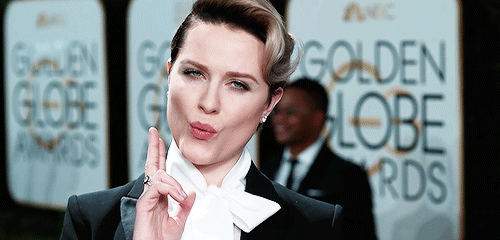 So in a way, we all won, you know?