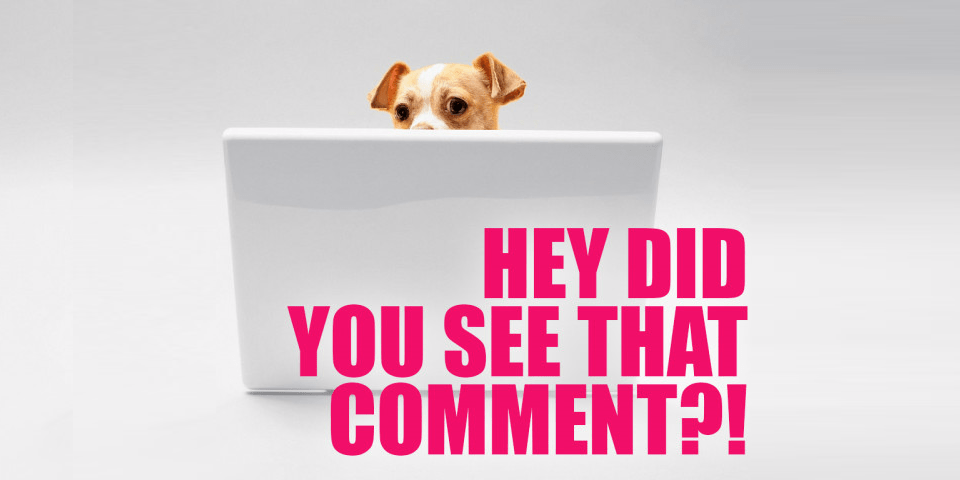 Does anybody else remember the Nickelodeon TV shows Hey, Dude and Salute Your Shorts? Does anyone else remember feeling like life as a big kid and/or adult would involve a lot more bunk beds and/or communal hijinks? Am I a month or two away from hallucinating Christine Taylor in khaki shorts as a kicky new roommate? Who can say?
I mean, I'm definitely singing the Hey, Dude theme song to my dog right now, even though he's not a nineties kid OR a horse girl. 🎵 It's a little wild, and a little strange… 🎵
This week in the Dyke Kitchen, Kamala put a unique spin on chicken and waffles.
Himani wrote about the sometimes flawed and always very human legacy of The Legend of Korra.
Adrian reviewed Queerfully and Wonderfully Made, a book for LGBTQ+ Christian teens.
Read this: When Other People Get to Give Away Their Binders.
Kate Moenig with power tools is here to save the day!
Malic wrote an entire article on cottagecore without mentioning Frog and Toad once, but I'll allow it.
In this week's roundtable, the team talked about sex, and identity, and power, oh my!
Finally, the editors had some thoughts on the election.
And then there were your comments!
---
On What 4 TV Shows Do You Love More Than Anyone Else?
The Spiderman Pointing Award to Christina Tucker:
On "Perry Mason" Has Lesbians, Tatiana Maslany, and Way Too Many Boring Men:
The Just One, I'm a Few, No Family Too Award to acw and Kristana: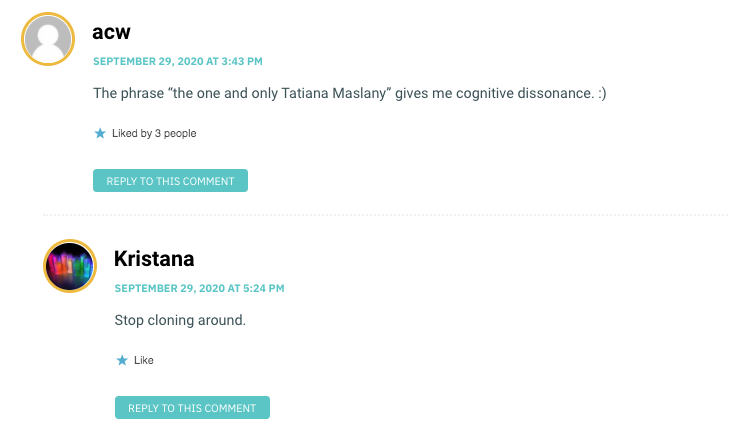 On Pop Culture Fix: Gillian Anderson as Margaret Thatcher Is Even More Upsetting Than We Imagined!
The Lez Be Real Award to msanon:

On What Is Cottagecore and Why Do Young Queer People Love It?
The Original Flavor Award to BrandyWine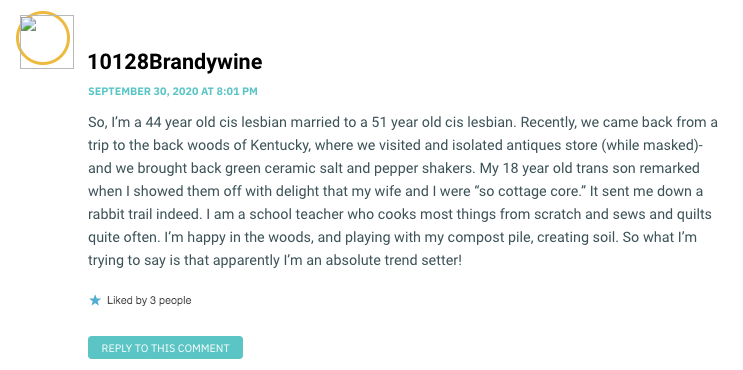 On Let's Talk About (Queer) Sex: Power Dynamics Are in the Eye of the Beholder:
The Whoosh, Crackle, Pop Award to hihello and Mathilde: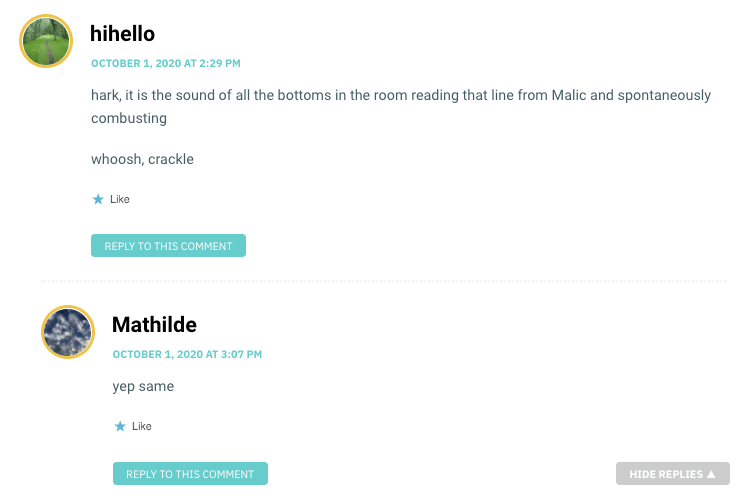 On A Note From Your Editors On The Very Unchill 2020 Presidential Election:
The Happy Straddler Award to Christana Mastley: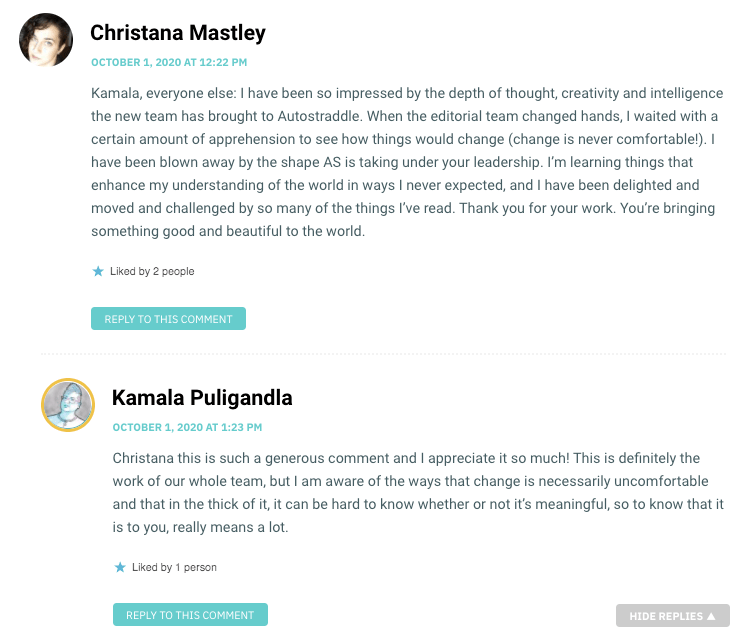 On Here's What's New and Gay on Netflix, Amazon, Hulu, HBO Max and CBS All Access in October 2020:
The Come (Haunt) My Window Award to Sally, BettyOnIt, Kristana and Cleo:
And on Also.Also.Also: Zoo Parrots Get Separated After Hyping Other Parrots To Swear at Guests. We're the Parrots.:
The It Was Between Iago and Tippi Award to Heather Hogan:
---
See a comment that needs to be here? Let me know! Tag me [at] queergirl.